Axios Vitals
January 28, 2020
Good morning. I didn't watch "The Bachelor" last night. So sorry, no trashy TV-related intro for you today.
Today's word count is 799, or a 3-minute read.
1 big thing: The health care swamp has not been drained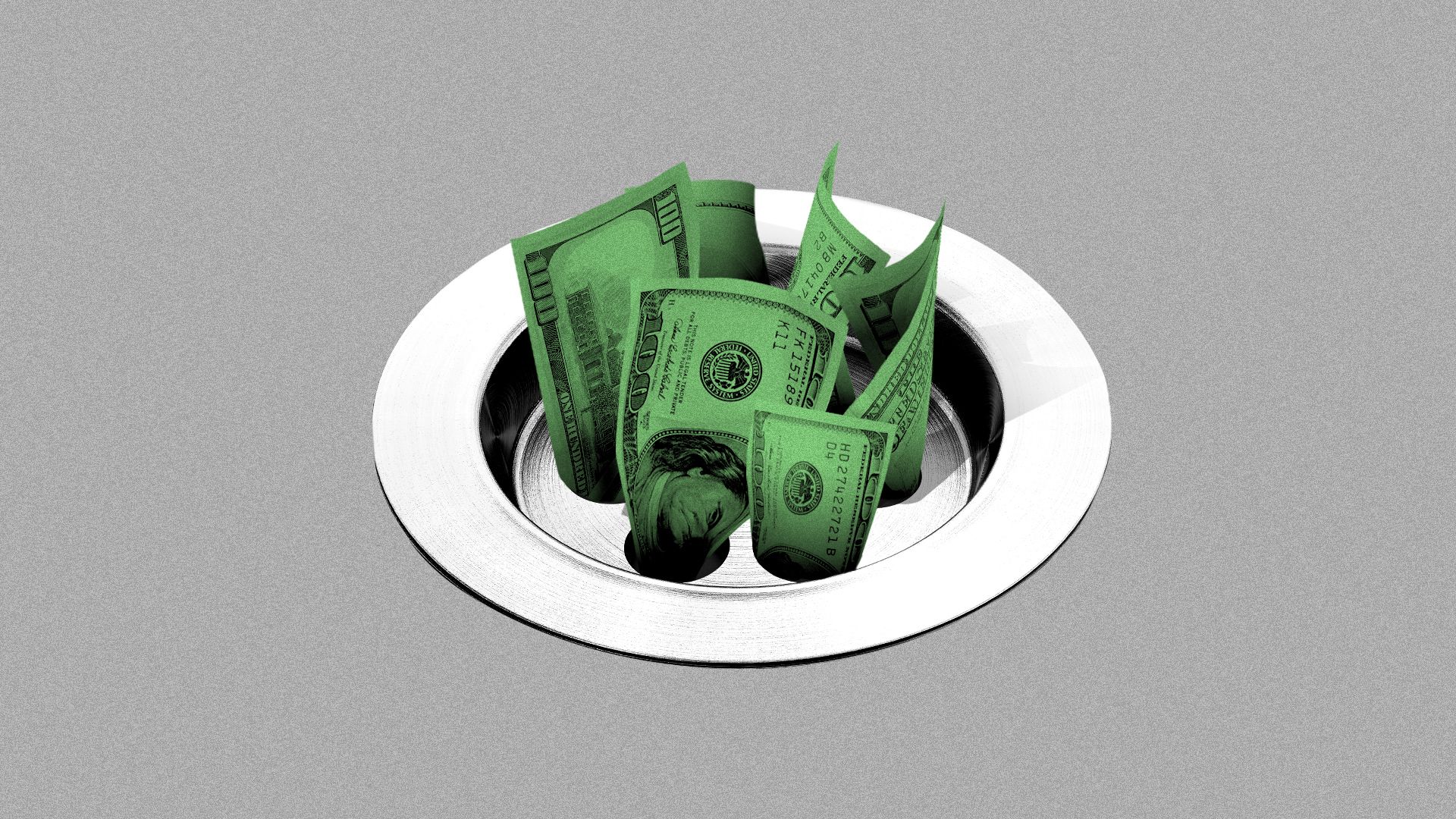 The health care industry has dramatically increased its federal lobbying under President Trump, and it has paid off for those companies, Axios' Bob Herman reports.
Why it matters: The influence economy has only gotten bigger over the past three years, despite Trump's calls to "drain the swamp."
Lobbying expenses have soared, and in the process, the health care industry has largely gotten what it wanted in Washington.
Bob analyzed the federal lobbying reports of 60 health care companies and trade organizations from 2014 through 2019 — the last three years of the Obama administration, and the first three years of Trump's.
These 60 entities are among the largest trade groups and companies based on revenue.
What we found: The 60 groups in this analysis spent a collective $309 million on federal lobbying in 2019.
Lobbying among these 60 groups soared 10% in 2017. Spending then grew more slowly in 2018, before jumping another 9% this past year.
The pharmaceutical industry — and specifically its main trade group, PhRMA — have spent the most money by far on lobbying under Trump, as both he and Democrats have called out the industry's pricing tactics.
How it works: The lobbying apparatus isn't just about fending off proposals that threaten health care's lucrative system.
Lobbyists also have helped score new industry victories under Trump, like the tax law that immediately boosted profits for many health care companies, or the year-end package that repealed a handful of ACA taxes.
Between the lines: The $309 million these groups spent lobbying last year is, for them, a bargain.
These figures don't reflect campaign contributions — another very important source of leverage, especially for drugmakers.
Go deeper: See the entire analysis
2. Coronavirus misinformation is spreading fast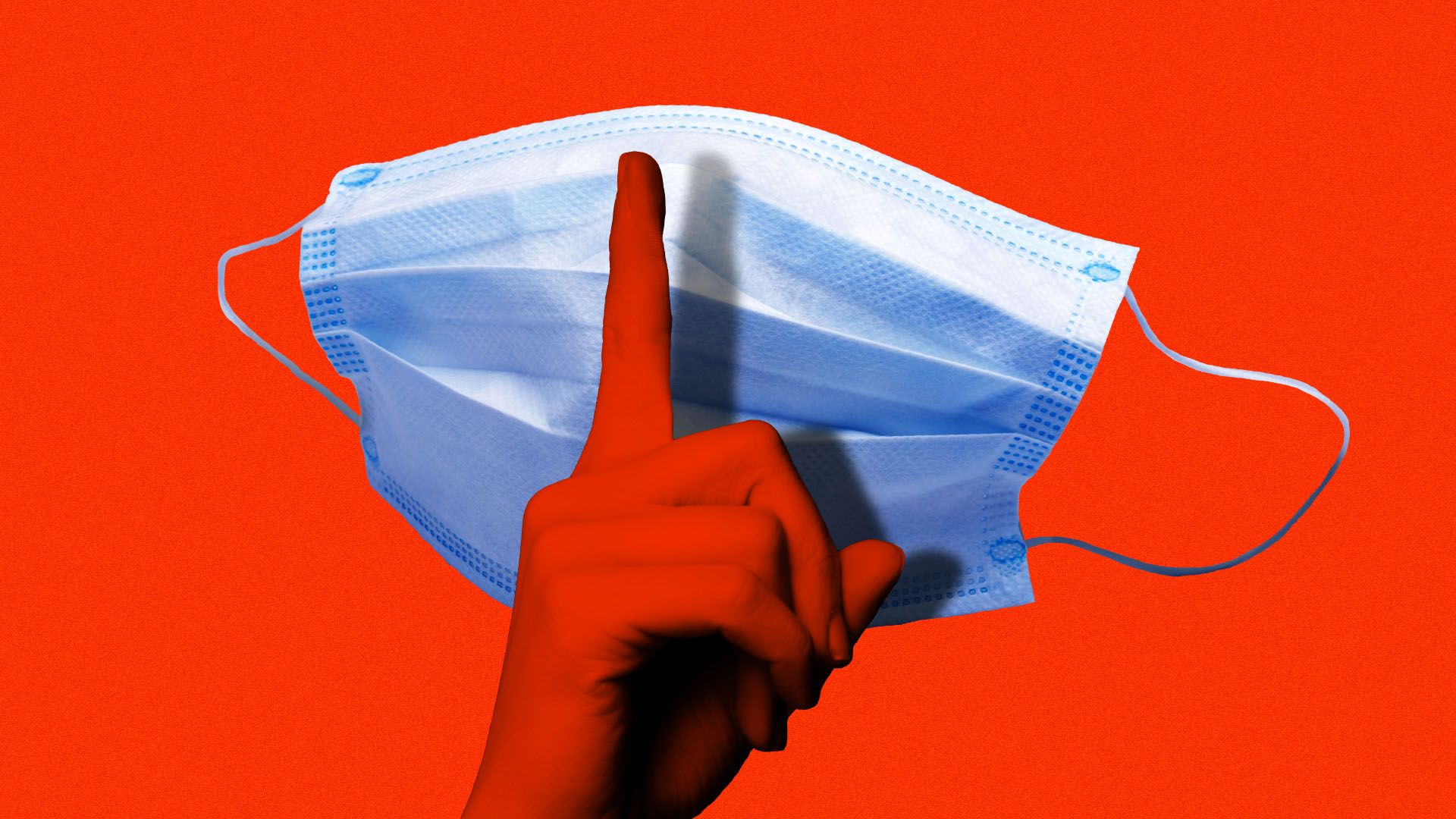 Misinformation about the coronavirus is testing governments, tech platforms and health officials — not to mention a nervous public — in both the U.S. and China, Axios' Sara Fischer and Ina Fried report.
Why it matters: Experts say misinformation makes it harder to get outbreaks under control by undermining people's confidence in legitimate science and public-health messages.
Big Tech platforms — including Facebook, Twitter and Google — are scrambling to stop the spread of misinformation about the virus, much of which violates their own content rules.
Buzzfeed News has documented several examples of misinformation about the virus, including fabricated government warnings and false information about the number of people affected in U.S. cities.
The big picture: Health care has long been a target of misinformation, because it plays into existing fears. This is especially true for disease outbreaks, which can spread faster than the news cycle is equipped to handle.
Axios wrote last year that Russian efforts to sow discord ahead of the 2020 elections appeared to be focused on spreading inaccurate information about vaccines and 5G wireless technology.
The Council on Foreign Relations wrote last year that online disinformation about the Democratic Republic of Congo's Ebola virus outbreak in 2018 and 2019 made the crisis worse, because it undermined confidence in the underlying science being used to stop the spread of the disease.
Go deeper: 2020 misinformation campaigns take aim at the latest spook issues
3. New concerns about the pharma supply chain
The spread of the coronavirus in China has raised concerns about the pharmaceutical industry's global supply chain, STAT reports.
Between the lines: China produces a large portion of the ingredients used to make drugs. As the coronavirus spreads and sends China increasingly into lockdown, it's causing experts to question whether the supply chain is stable.
By the numbers: 13% of all facilities that make ingredients for drugs sold in the U.S. are located in China, and 85% of medicines in the U.S. strategic national stockpile use some component that comes from China.
Yes, but: Most drugmakers have more than one supplier for the ingredients they need for each medicine.
4. SCOTUS allows "public charge" rules, for now
The Trump administration can begin enforcing new rules that penalize immigrants who rely on Medicaid, in addition to other federal programs, Axios' Sam Baker reports.
Driving the news: The Supreme Court said yesterday that the administration's "public charge" rules can take effect while lawsuits challenging those rules work their way through the system.
The "public charge" rules make it more difficult for immigrants to get green cards, change their immigration status or become citizens if they're poor and likely to rely on public programs, including Medicaid, food stamps and public housing.
Why it matters: Medicaid is a big program. These rules will likely be a real obstacle to a significant number of immigrant families, especially if they're ultimately upheld on the merits.
And people who avoid this crackdown by avoiding public programs — those who forego health insurance or nutrition assistance — could also face health risks.
5. "Pharma Bro" Martin Shkreli is sued, again
Federal officials and New York state have sued Martin Shkreli for allegedly violating antitrust law when he raised the price of Daraprim by 4,000%, Bloomberg reports. Shkreli is already in prison on a separate charge.
Why it matters: Shkreli and Vyera Pharmaceuticals, formerly Turing Pharmaceuticals, became the face of out-of-control drug pricing. The lawsuit suggests that such behavior could have been illegal.
Details: The massive Daraprim price hike came in 2015, after Shkreli acquired the drug.
The Federal Trade Commission and New York say that he also blocked generic competitors through contractual restrictions.
The other side: "Mr. Shkreli looks forward to defeating this baseless and unprecedented attempt by the FTC to sue an individual for monopolizing a market," Benjamin Brafman, Shkreli's lawyer, said in a statement.