Axios Vitals
December 05, 2018
Good morning … Situational awareness: Both chambers of Wisconsin's state legislature voted overnight to block Democratic Gov.-elect Tony Evers from reversing the state's Medicaid work requirements and to give the legislature more control over future waiver requests.
1 big thing: Hospitals sue over Medicare cuts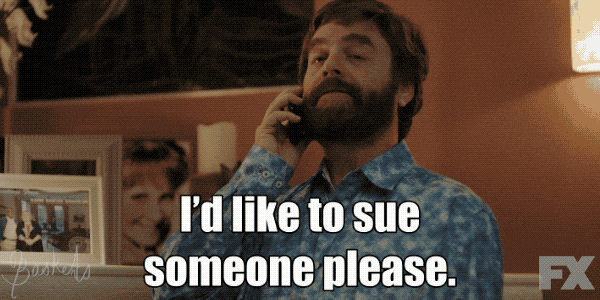 The nation's primary hospital lobbying groups are suing the federal government to stop a new regulation that will cut Medicare payments for routine checkups in doctors' offices that are owned by hospitals, Axios' Bob Herman reports.
The big picture: This lawsuit was expected after the Centers for Medicare & Medicaid Services finalized the rule in November.
CMS said the policy, which would cut payments by $760 million in 2019, "will control unnecessary volume increases," but hospitals are arguing the government overstepped its legal authority by "making draconian payment reductions targeting only specific services."
Why it matters: This suit is another reminder of just how hard any sort of aggressive cost control is.
Any number of experts will tell you that hospitals' acquisitions of doctors' practices is driving costs upward, and Medicare isn't even proposing to stop those acquisitions — the rule would only affect less than 1% of Medicare's outpatient spending.
Hospitals very well may lose this lawsuit, of course, but it's still a reminder of how hard industry will fight any threat to its bottom line.
Don't be surprised to see similar lawsuits from the pharmaceutical industry once the Trump administration finalizes some of its plans to cut drug costs (unless industry can kill them before it gets that far).
2. Health coverage helps with housing
People near the poverty line who have access to health insurance through the Affordable Care Act are about 25% less likely to fall behind on a rent or mortgage payment than people who don't have coverage, according to a new study summarized in CityLab.
Details: The study compared people who fall into the ACA's "coverage gap," in states that haven't expanded Medicaid, against similarly situated people in expansion states (where there's no coverage gap).
To some extent these findings are to be expected: Money is fungible, and the more help you have covering one cost, the more likely you'll also be able to cover another cost.
But the effect turned out bigger than expected, one of the study's authors told CityLab.
And it's also an indication that people can't simply skip a visit to the doctor, even if it means putting yourself at greater risk for eviction.
3. Narrow networks still dominate ACA exchanges
The vast majority of insurance plans sold through the ACA's exchanges continue to offer limited networks of doctors and hospitals, according to a new Avalere analysis.
By the numbers: 72% of the exchange market is composed of HMOs or exclusive provider organizations, per Avalere.
Between the lines: Consumers often have to change plans in order to make the most of their premium subsidies. But in a world with narrow networks, that can also require changing doctors — a tradeoff many people may not want to make.
4. A health care divorce in Pittsburgh
The next chapter of the turf war between UPMC and Highmark in Pittsburgh — one of the highest-profile local health care dramas — is on the horizon, Bob writes.
Driving the news: Next summer, people with Highmark insurance will no longer have in-network access to UPMC hospitals and doctors, and people with UPMC insurance will no longer have in-network access to Highmark hospitals and doctors.
In other words, the Hatfields and the McCoys officially drew a line in the sand.
The big picture: The Pittsburgh Post-Gazette wrote an op-ed Tuesday calling on state insurance officials and the attorney general to closely watch how this "divorce" affects people. And the newspaper did not hold back criticism for either side:
"The combatants cannot police themselves and long ago, in the war to destroy each other, lost sight of the sick people who need them."
5. CDC still seeking cause of deadly infection
Cases of the rare but sometimes fatal infection known as acute flaccid myelitis, or AFM, appear to have peaked for the year, the Centers for Disease Control and Prevention says. But the CDC is still searching for the mysterious cause of the polio-like infection, Axios' Eileen Drage O'Reilly reports.
Where it stands: Roughly 450 children have been infected with AFM since 2014, according to the CDC. Only one death has been confirmed, but 2 others have been reported.