January 14, 2019
Happy Monday! If you're in D.C., I hope you had a fun and safe snow weekend.
Situation awareness: A federal court in California has blocked the Trump administration's birth control coverage rules from going into effect today in more than a dozen states.
1 big thing: Medicaid block grant drama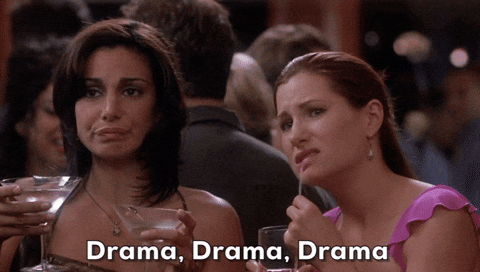 The Trump administration is considering giving states the ability to receive Medicaid block grants, Politico reported on Friday, immediately raising the question of whether such a move is legal.
It's impossible to answer this question — or many others — without knowing more details about the plan.
The move will surely draw fierce criticism from Democrats. "If all of this were done with Congress's blessing, it would just be bad policy. This is bad policy, illegal, and short-lived," former CMS administrator Andy Slavitt told me.
The basic idea being reported (The Hill has confirmed it as well) is that states would have the option — likely through the existing "1115" waiver program — to trade a cap on federal Medicaid dollars for additional flexibility in how they run the program.
Some legal experts are skeptical of this plan. "I have no idea what authority they think they have," said Sara Rosenbaum, a law professor at George Washington University, adding that the theory that this could be done via 1115 is "nonsense."
Be smart: Regardless of how the details shake out, this would be vastly different from what the GOP included in its 2017 repeal and replace legislation, beginning with the very fact that it would be optional.
Under repeal and replace, "there were states that would have been winners and states that would have been losers. Presumably, no state is going to negotiate a waiver in which it's a loser," the Kaiser Family Foundation's Diane Rowland said.
There are also Medicaid laws making clear who must be covered. While Congress has the authority to change laws, waivers must abide by them, limiting the scope of what can be done.
2. Grassley is not pharma's worst nightmare
New Finance Committee Chairman Chuck Grassley doesn't currently have any specific drug companies or actions he wants to look into, but is planning on holding broader oversight hearings into drug prices.
What he's saying: In an interview with my colleague Jonathan Swan and me, Grassley made clear he is no radical when it comes to pharma.
The 3 bills at the center of his agenda don't fall into the Finance Committee's jurisdiction, and he didn't list any additional legislation that he'd like to move through the committee.
He's deferring judgment on the administration's proposal to tie Medicare drug prices to those in other countries, although he doesn't "want foreign governments setting our prices."
The plan is "not [to] investigate pharma," but "looking into where do we think that there is not enough transparency… it all relates to what you're trying to do to use transparency to bring accountability to get prices down. The whole rebate program, all that sort of stuff," he said.
What they're saying: "It's great to see these proposals from Senator Grassley.... But do not mistake them for serious reforms to the underlying drivers of the drug pricing problem," tweeted Rachel Sachs, a Washington University law professor.
Yes, but: The 2020 election is already here and drug prices are a hot topic. Grassley "may very well feel encouraged to do more than he's already planning given the likely political environment over the next 20 months," said Alex Conant, a GOP strategist.
3. Health care's Q4 books are coming in
Fourth-quarter and full-year 2018 earnings are nigh. UnitedHealth Group, per usual, will kick things off on Tuesday, Axios' Bob Herman reports.
By the numbers: Health care companies reported a 7.7% net profit margin in the third quarter, equaling more than $50 billion of global profit — the most profitable quarter of the year for the industry and an especially lucrative quarter for pharma companies. It's likely Q4 numbers will be even higher.
Follow along: Our health care earnings tracker is up-to-date with Q4 release dates and six quarters of data. We will be updating it every day over the next month as new data come in.
4. Big pharma trying to block biosimilars
There's growing concern that biologic manufacturers are attempting to stall competition from biosimilars, according to 2 reports last week.
The Washington Post reported that biologic manufacturers are spreading misinformation about the safety and effectiveness of biosimilars, which are essentially generic versions of biologics.
"I am worried that there are either deliberate or unintentional efforts by branded companies to create confusion," FDA Commissioner Scott Gottlieb told the Post.
And Samsung is having a tough time breaking into the market, the Wall Street Journal reported Friday.
A Samsung executive told the WSJ that brand-name manufacturers have been keeping new biosimilars off the market through exclusive contracts and rebates to payers.
Why it matters: Biosimilars are expected to save the U.S. health care system between $54 billion and $200 billion over 1o years, WaPo reported.
5. While you were weekending
Thanks for reading, and enjoy what's left of the snow before it all begins again this week. Tips and feedback are always appreciated — you can find me at [email protected].