Axios Vitals
February 02, 2023
It's Feb. 2, and that means it's time to let a rodent predict the weather ... Today's newsletter is 1,084 words or a 4-minute read.
🔮 Coming up: Axios is hosting our second annual What's Next Summit on March 29 in Washington, D.C., spotlighting the innovations, trends and people that are breaking boundaries and shaping our world.
Interested in attending? Request an invite here. 
1 big thing: The funding cliff for student mental health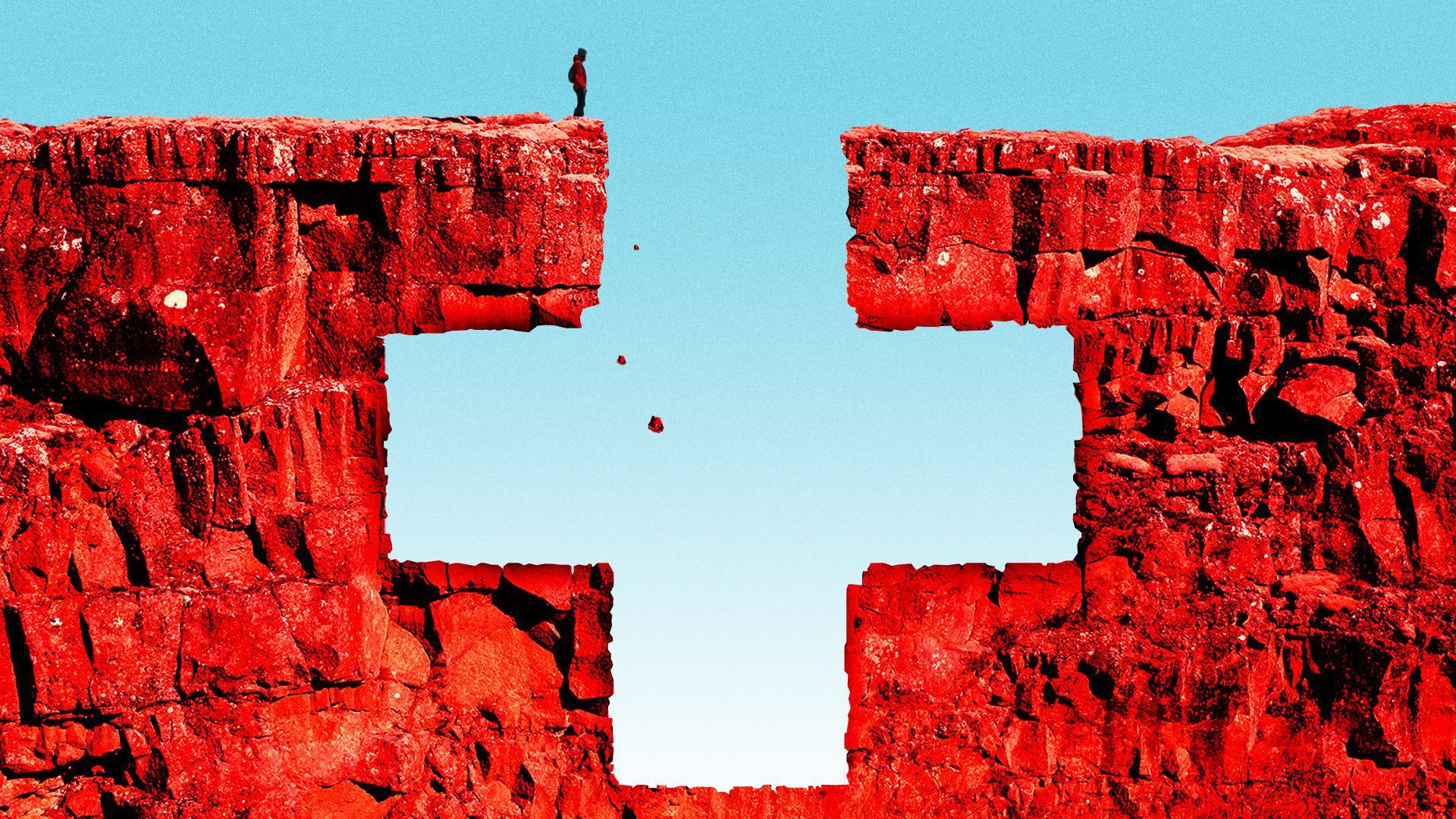 Public school districts that received a windfall of COVID relief funds for mental health services are confronting a new dilemma: How to sustain counseling, screenings, teletherapy and other programs when the money runs out, Axios' Sabrina Moreno writes.
Why it matters: The youth mental health crisis is not getting better, and schools are increasingly being pressed into service as first responders amid rising rates of suicidal ideation, overdoses and gun violence.
The big picture: Advocates, researchers and administrators told Axios the schools will be hard-pressed to retain qualified mental health personnel after the funding expires at the end of fiscal 2024.
There are "so many needs in the schools and the teachers are struggling with so many issues with coming out of COVID that in many ways, it wasn't enough money," said Mary Windecker, executive director of Behavioral Health Alliance of Montana, a coalition of Medicaid-state-approved youth mental health providers.
"The kids are just deteriorating rapidly from a mental health standpoint," she said.
Driving the news: Effective School Solutions, which provides mental health services to schools across the country, launched an effort Thursday to help districts tap 13 different funding sources to establish sustainable mental health programs.
Catch up quick: The 2020 CARES Act and follow-on pandemic relief and spending bills designated a total of $190 billion for the Elementary and Secondary School Relief Fund, or ESSER, to help districts step up investments in mental health support.
The catch is the funds expire in September 2024, putting schools in "use it or lose it" mode, without assurances of a future funding stream.
Be smart: More than 60% of public schools reported insufficient mental health staff to manage the need as a barrier to providing mental health services, according to an April survey from the Institute of Education Sciences.
2. WH to announce new cancer investments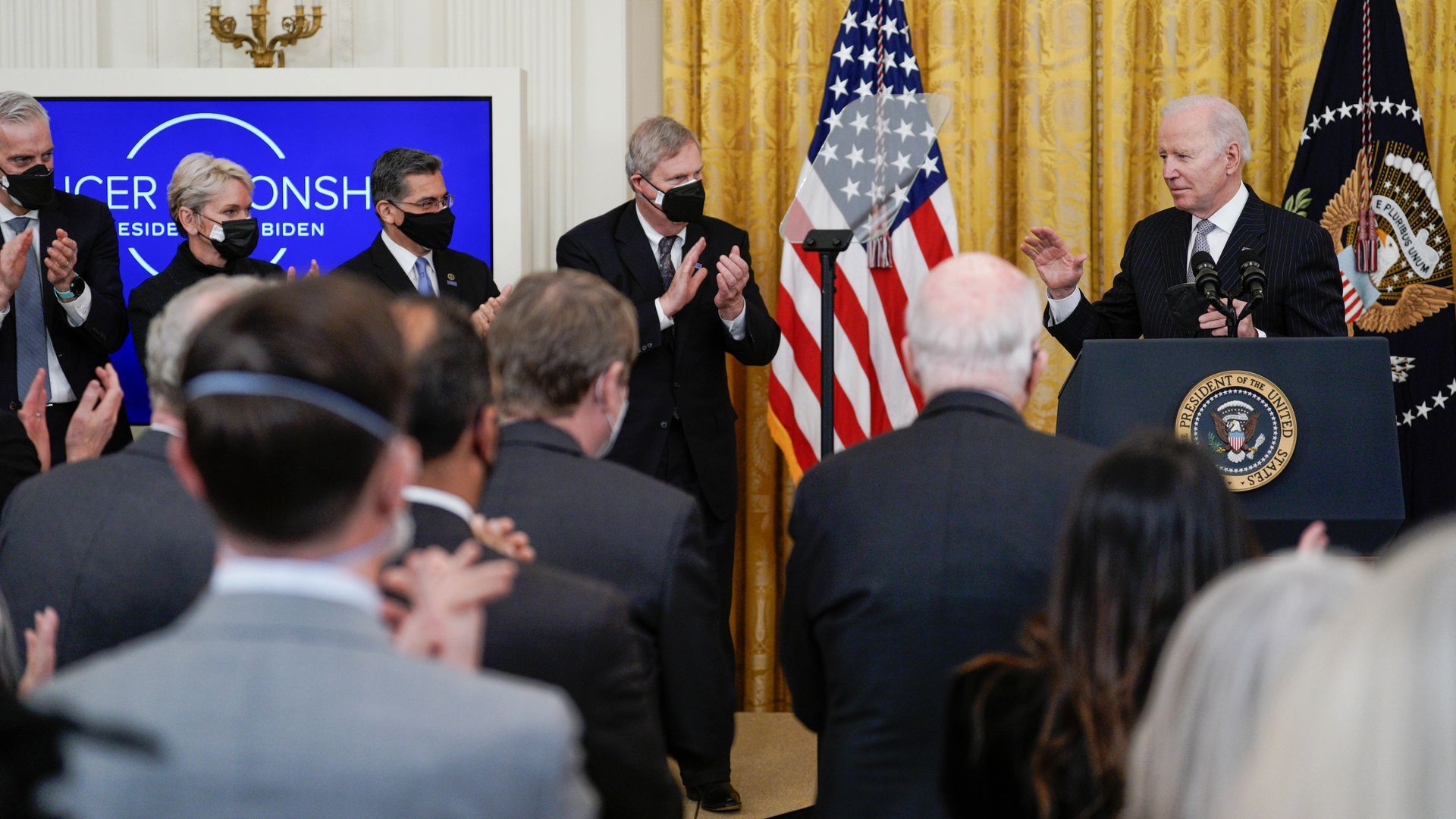 Families with kids fighting cancer in the U.S. will soon will soon have clinical and patient navigation support to help them find optimal care, connecting with research trials and more portable, shareable health records under a partnership being launched by the National Cancer Institute.
Why it matters: It's among a series of actions directed at cancer care and prevention the Biden administration plans to announce today to mark the first anniversary of the revived Cancer Moonshot, the White House shared first with Axios.
The big picture: President Biden and First Lady Jill Biden relaunched the Moonshot — first started when Biden was vice president — with a goal of cutting the cancer death rate at least in half over the next 25 years and improving the experience of cancer patients and their families.
At his State of the Union address about a month later, Biden called for a "unity agenda" around fighting cancer.
Between the lines: Last year's announcement did not include any new funding commitments, but the administration has since announced investments in other areas of cancer screening and research.
Today, the White House will also announced $10 million in funding through the Health Resources and Services Administration (HRSA) to connect 22 community health centers with NCI-designated Cancer Centers to support cancer screenings for underserved communities.
HHS is also launching a national accelerator to support biotech companies and startups focused on cancer called "CancerX."
3. GoodRx fined $1.5M for Big Tech data sharing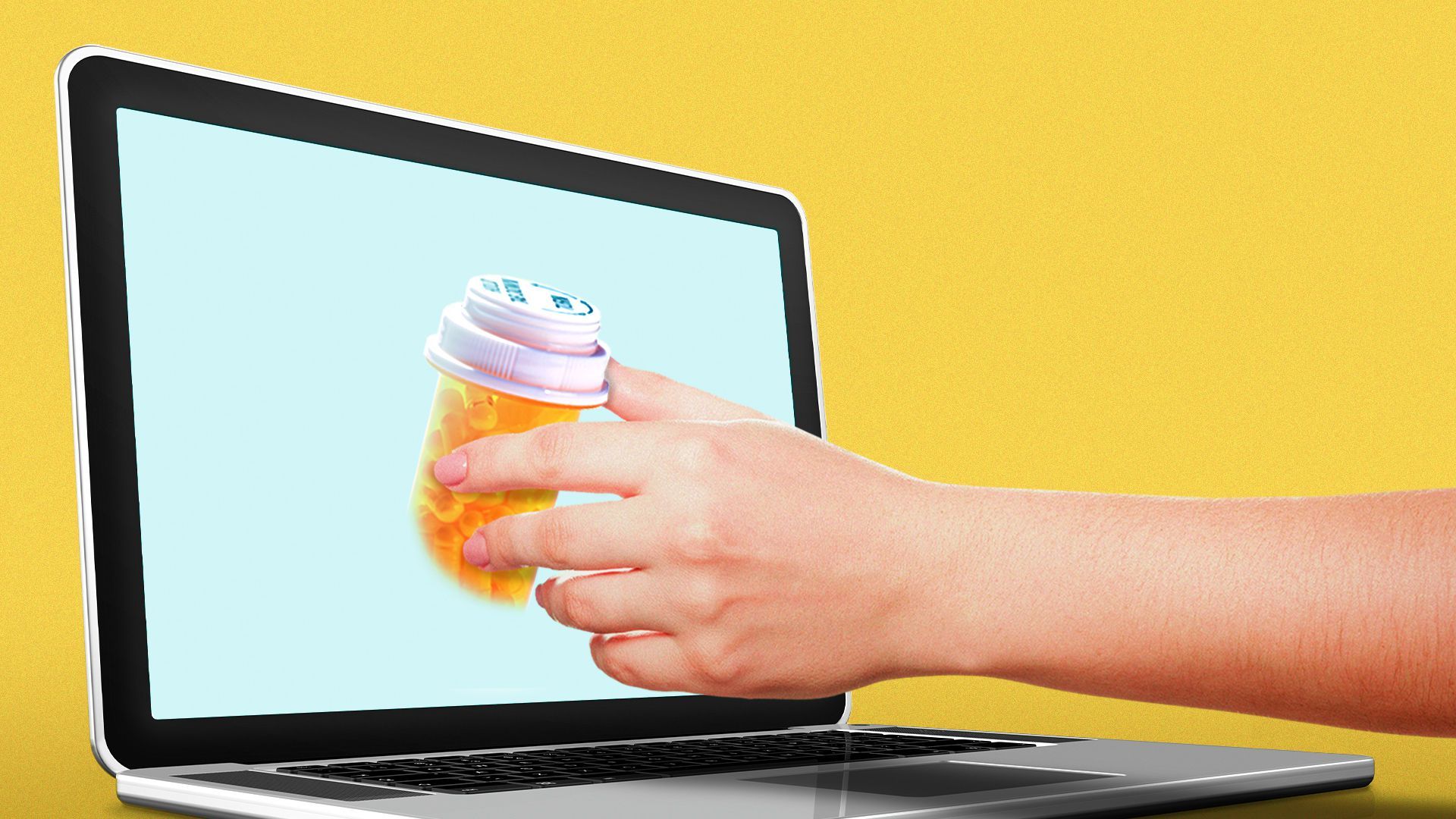 GoodRx wasn't just doling out drug discounts, it was secretly sharing its users' data with Big Tech companies including Facebook and Google for advertising purposes, the Federal Trade Commission alleged in a court order on Wednesday.
Why it matters: This is the first time the FTC has handled such a case under a HIPAA health breach rule, and puts other health tech companies on notice.
What they're saying: "Health data today isn't just what your doctor keeps in a file behind a desk," an FTC official said during a briefing, reported Axios' Erin Brodwin. "And the way we're enforcing this reflects that new reality."
"We expect this to have a significant impact on the marketplace," the official added.
Driving the news: GoodRx settled for $1.5 million over the accusations of failing to notify users it shared personal, identifiable health data — and the FTC permanently banned the company from sharing such information for ads.
Per the complaint, GoodRx compiled lists of users who'd purchased medications for heart disease and high blood pressure and uploaded their email addresses, phone numbers and mobile advertising IDs to Facebook so it could identify their profiles.
GoodRx then used that information to target users with relevant ads.
What they're saying: A spokesperson for GoodRx told Erin the company does not agree with the allegations, saying the order "focuses on an old issue that was proactively addressed almost three years ago."
"We admit no wrongdoing," the spokesperson said. "Entering into the settlement allows us to avoid the time and expense of protracted litigation."
The intrigue: At least one FTC commissioner thought the penalty was too low. "I believe the company profited significantly from its silence about its scurrilous privacy practices — far in excess of the $1.5 million penalty the Commission levies today," commissioner Christine Wilson wrote in a statement.
4. MA plans would see a 2% rate hike in 2024
Medicare Advantage plans are in line for a 2.09% rate increase in 2024, the Centers for Medicare and Medicaid Services said in a notice on Wednesday, Axios' Adriel Bettelheim and Maya Goldman report.
Why it matters: The increase was largely in line with expectations and is driven by growth in Medicare fee-for-service costs.
It comes as private Medicare plans continue to draw enrollees away from traditional Medicare with promises of capped out-of-pocket costs, vision and dental benefits, and perks like fitness classes.
The average change in revenue for Medicare Advantage plans will be 1.03% next year, CMS said.
Yes, but: Plans may still be concerned about the update.
"There is no real way to sugar coat this as anything other than a bad rate update for MA plans," Raymond James & Associates' note on the policy says.
5. Quote du jour: AGs Warning letter
"Obviously, a federal criminal law — especially one that is, as here, enforceable through a private right of action — deserves serious contemplation."
— A group of 20 Republican attorneys general
in a letter Wednesday
warning CVS and Walgreens of legal consequences for distributing abortion pills
6. Catch up quick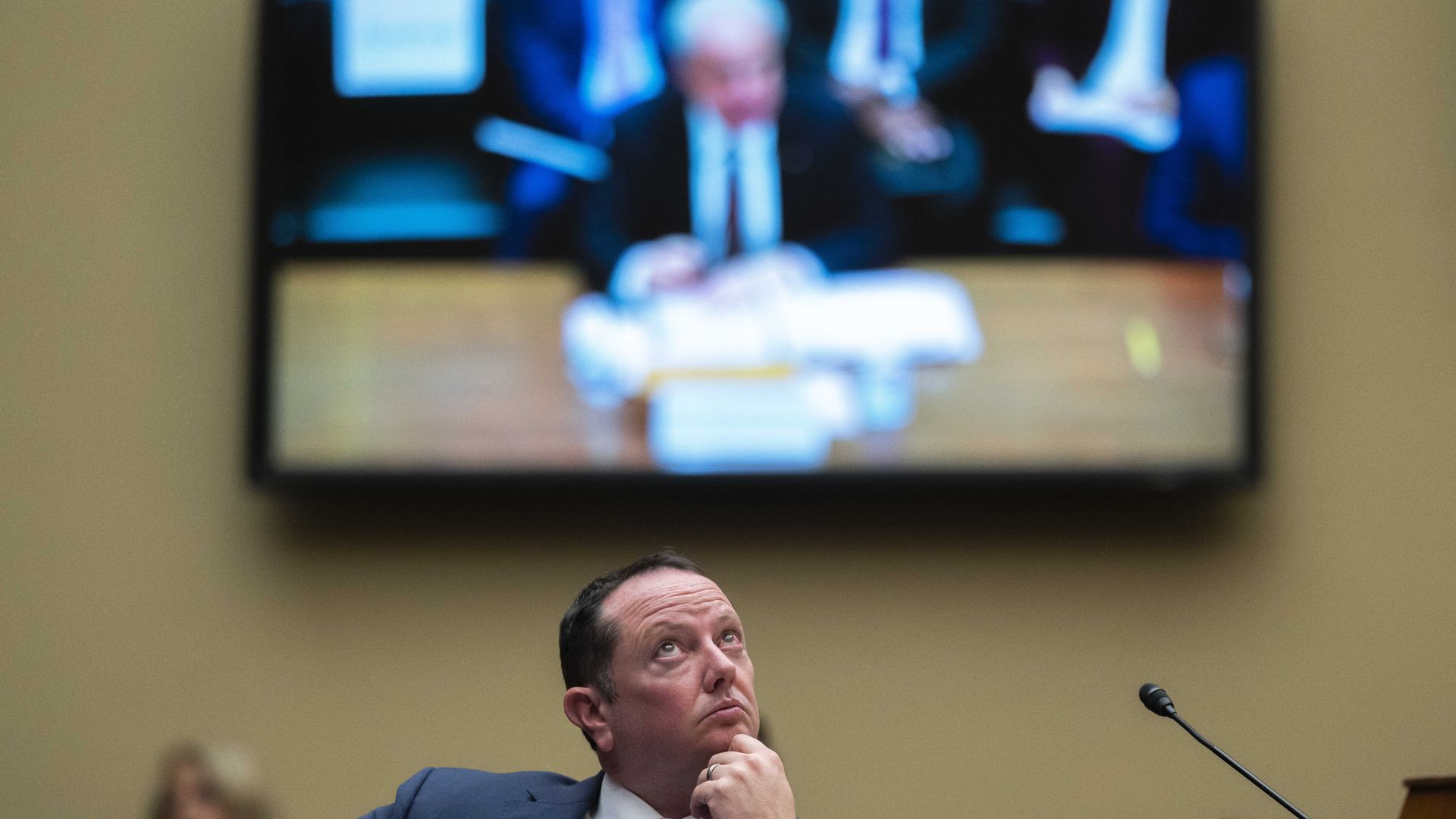 👀 House Republicans probe COVID-19 origins and federal response. (Wall Street Journal)
📬 The Biden administration mailed 737 million COVID tests, but is mum on who got them. (Bloomberg Government)
💰 Inside UnitedHealthcare's effort to deny coverage to a chronically ill patient. (ProPublica)
👉 The pandemic wait is over: FDA will begin the transition to in-person meetings in March. (Endpoints)
Thanks for reading, and thanks to senior editor Adriel Bettelheim and senior copy editor Bryan McBournie for the edits.