Axios Vitals
July 19, 2023
Halfway through the work week, Vitals readers! Today's newsletter is 1,029 words or a 4-minute read.
🍔 Situational awareness: In an interesting coda to the pandemic, fast-food chain In-N-Out is now banning employees in five states from wearing masks as part of guidelines it says emphasize customer service, CNN reports.
Workers wanting to wear one must have a valid doctor's note, they write.
1 big thing: Pushback conspicuously absent as psychedelic adoption spreads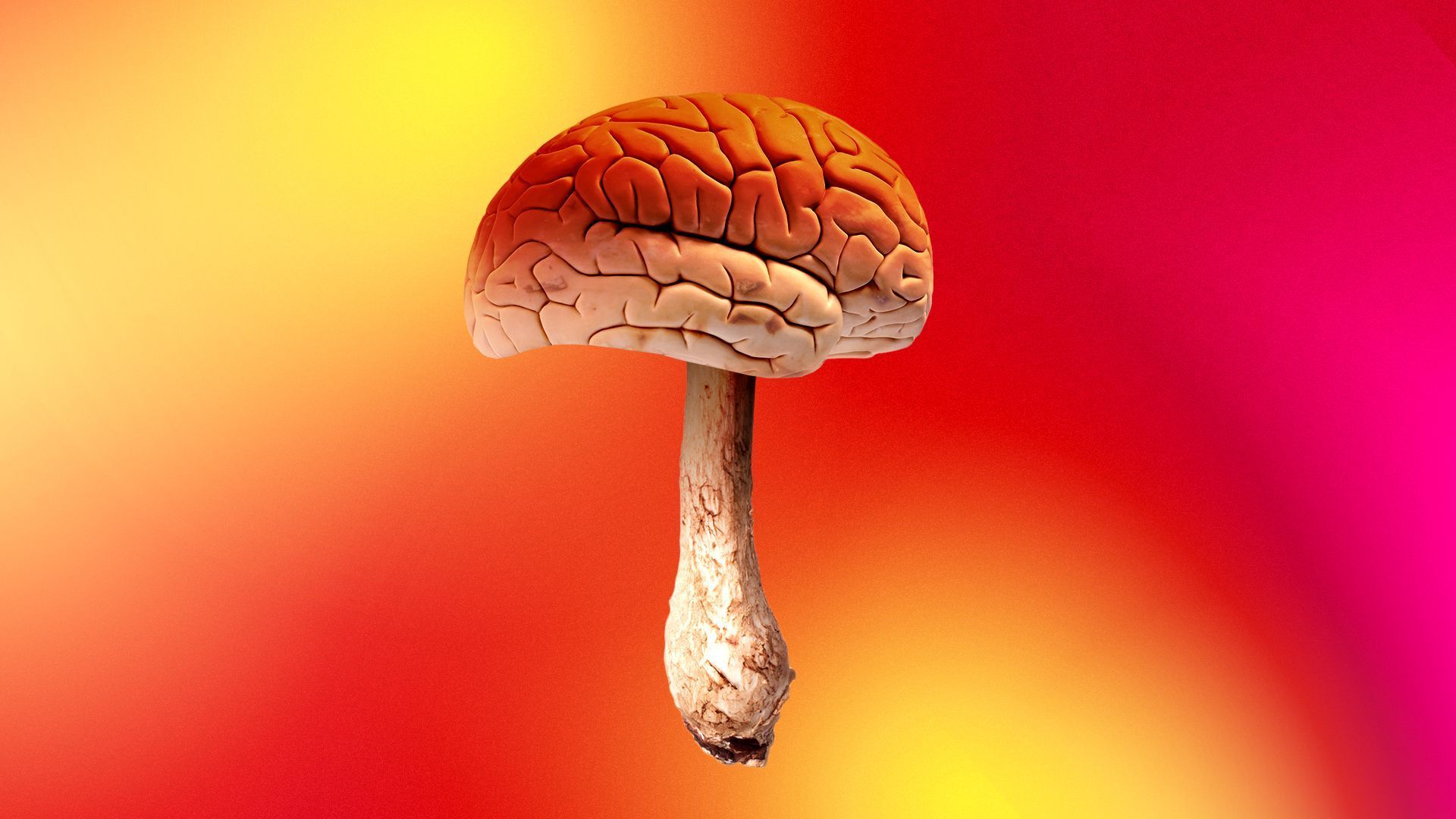 Medical marijuana ignited fiery debates over whether a once-off-limit substance could have positive health effects. But as the FDA advances research into psychedelics like LSD and magic mushrooms, there's little of the same pushback, Axios' Sabrina Moreno and Oriana González write.
Why it matters: It's a sign of how formerly taboo compounds have gained a foothold in the health care market — and how the nation is reevaluating approaches to mental health and the addiction crisis.
"Mushrooms and psychedelics really never had the negative narrative for 80 years like marijuana did," said Robert Head, chair of Texas-based nonprofit Hemp for Victory, which promotes how cannabis can help veterans. "It's a little easier for somebody to accept [psychedelics] because of not having to admit they were wrong."
Driving the news: The FDA last month laid out guidance for psychedelic drug trials for the first time that could lead to the mainstreaming of hallucinogenic substances as behavioral health treatments.
And instead of controversy, there's bipartisan support in Congress.
The big picture: Marijuana and psychedelics are both considered Schedule I substances that have high addictive potential and no current accepted medical use.
Psychedelics now have "a leg up" in being perceived as a mental health treatment, while marijuana still is viewed as a recreational drug that's largely used under unsupervised conditions, said Paul Appelbaum, a psychiatrist at Columbia University, who has researched policy around psychedelics.
In one sign of that acceptance, lawmakers added an amendment to a sweeping defense policy bill that the House passed last week that directs the Pentagon to look into the use of these substances to treat active members' mental health conditions.
What they're saying: "One of the biggest differences is that the cannabis movement went through state governments to first decriminalize the plant, then medicalize it, and then ... recreational use came after that. Psychedelics are primarily going through the FDA" and medical research, said Jason Ortiz, executive director of the advocacy group Students for Sensible Drug Policy.
2. Watchdog calls out improper COVID payments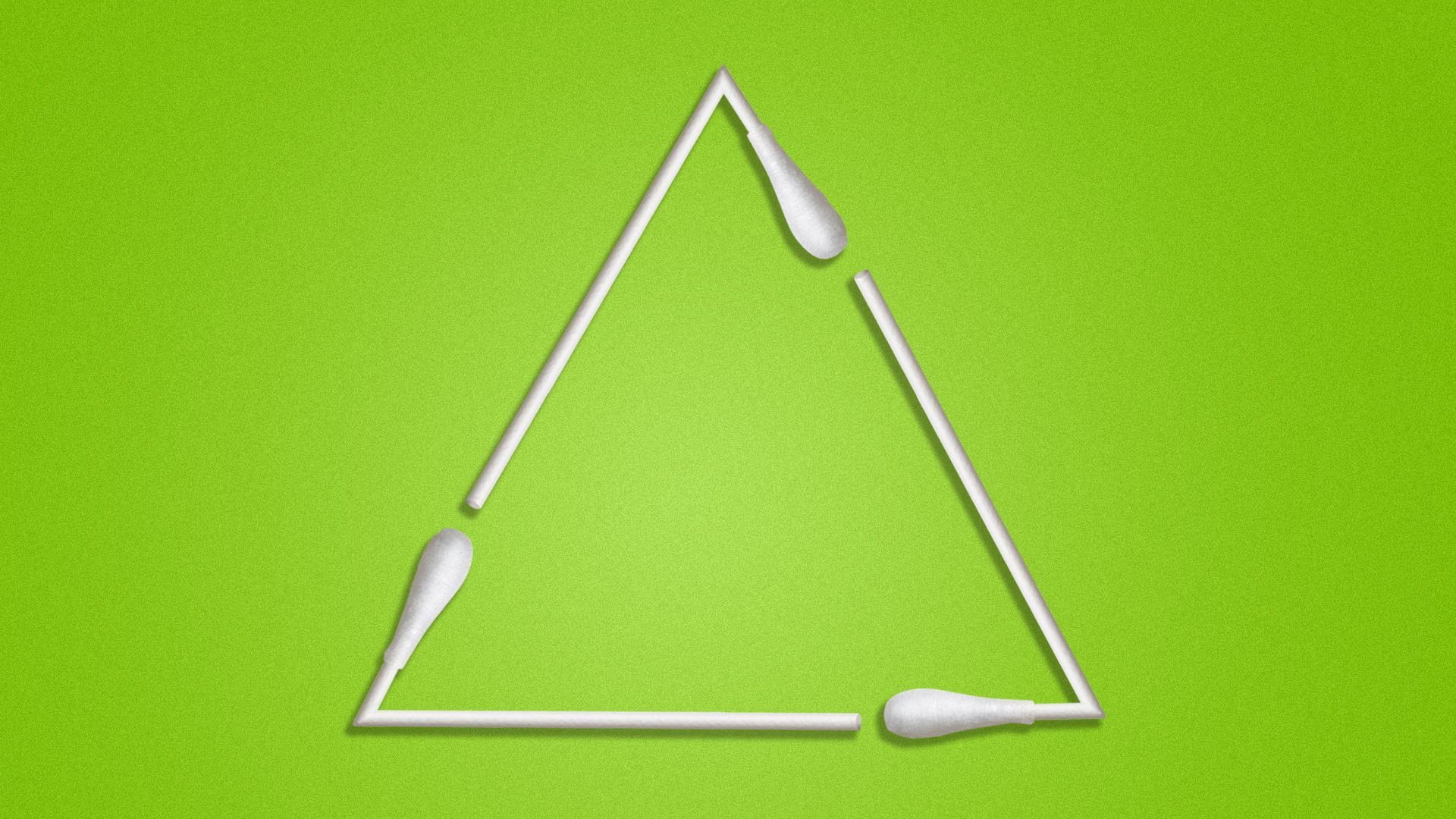 Nearly one-fifth of the $4.2 billion the government reimbursed health providers to test and treat uninsured individuals for COVID-19 may have been improperly paid, a federal watchdog said in a new report.
The HHS inspector general audited a sample of payments overseen by the Health Resources and Services Administration between March 1 and Dec. 31, 2020.
The audit found about $294,000 of payments made on behalf of roughly 60 patients were improper because the patients had insurance or the services they received were unrelated to COVID.
On the basis of that sample, the watchdog estimated that nearly $784 million of $4.2 billion, or 19%, made during the audit period for approximately 3.7 million patients were improper.
What they're saying: The unprecedented nature of the health crisis forced HRSA and its contractor to quickly set up the reimbursement program, the report says. Auditors said improper payments may have depleted available funds before they could be used for their intended purpose.
The OIG said HRSA should recover $292,292 of the improper payments and take other remedial action.
3. Johnson & Johnson files IRA suit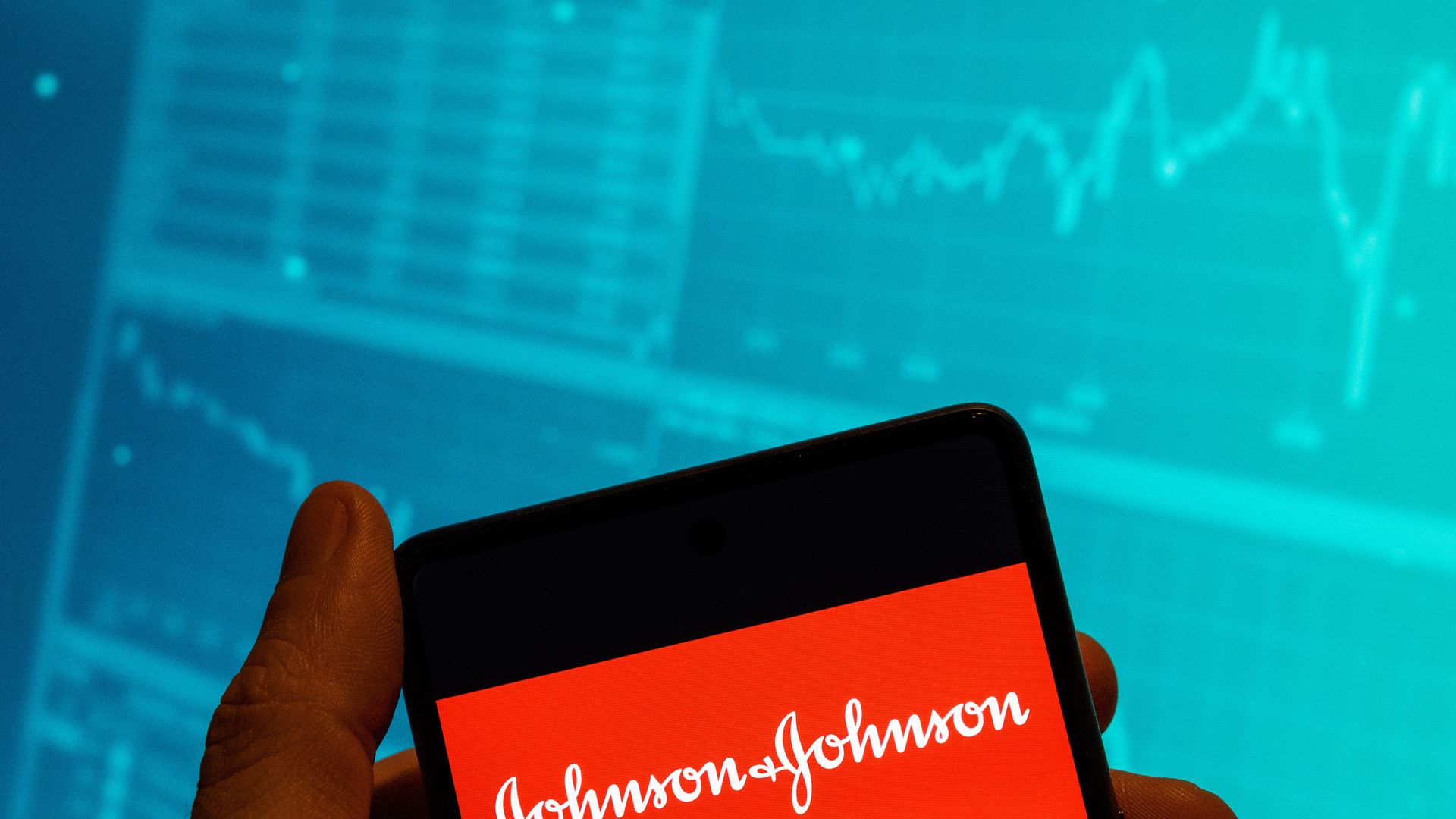 Johnson & Johnson is the latest drugmaker to go to court to halt Medicare drug price negotiations established by the Inflation Reduction Act.
Why it matters: Its lawsuit increases the odds that negotiated prices won't take effect on schedule, beginning in 2026. And the filing in U.S. District Court in Trenton, New Jersey, also drives up odds of conflicting legal rulings over the law's drug price provisions that could prompt a Supreme Court review.
What they're saying: J&J, which owns pharmaceutical company Janssen, claims the law is unconstitutional and leaves Janssen with no choice but to withdraw all products from Medicare and Medicaid if it wants to avoid the negotiations.
"That provision is the legal equivalent of a gun to the head because it would require the manufacturer to give up access to nearly 40% of the U.S. health care market," the company wrote.
Catch up quick: HHS will reveal in September the first 10 high-cost Medicare drugs to be subject to talks with manufacturers.
⚡️ 4. Tech lightning round
🧑‍💻 Some Democrats are calling for HHS to expand federal health privacy regulations to require a warrant for law enforcement access to all medical records and to prohibit sharing records with other law enforcement agencies.
Sens. Ron Wyden (D-Ore.), and Patty Murray (D-Wash.), and Rep. Sara Jacobs (D-Calif.) are also asking HHS to require patient notification of record disclosure in its proposed update of federal privacy regulations under the Health Insurance Portability and Accountability Act (HIPAA).
📲 The Peterson Center on Healthcare launched a new non-profit Tuesday aimed at providing independent evaluations of health care tech. It will examine health tech's clinical and economic impact, as well as equity, privacy and security.
5. Hearing aids could help reduce cognitive decline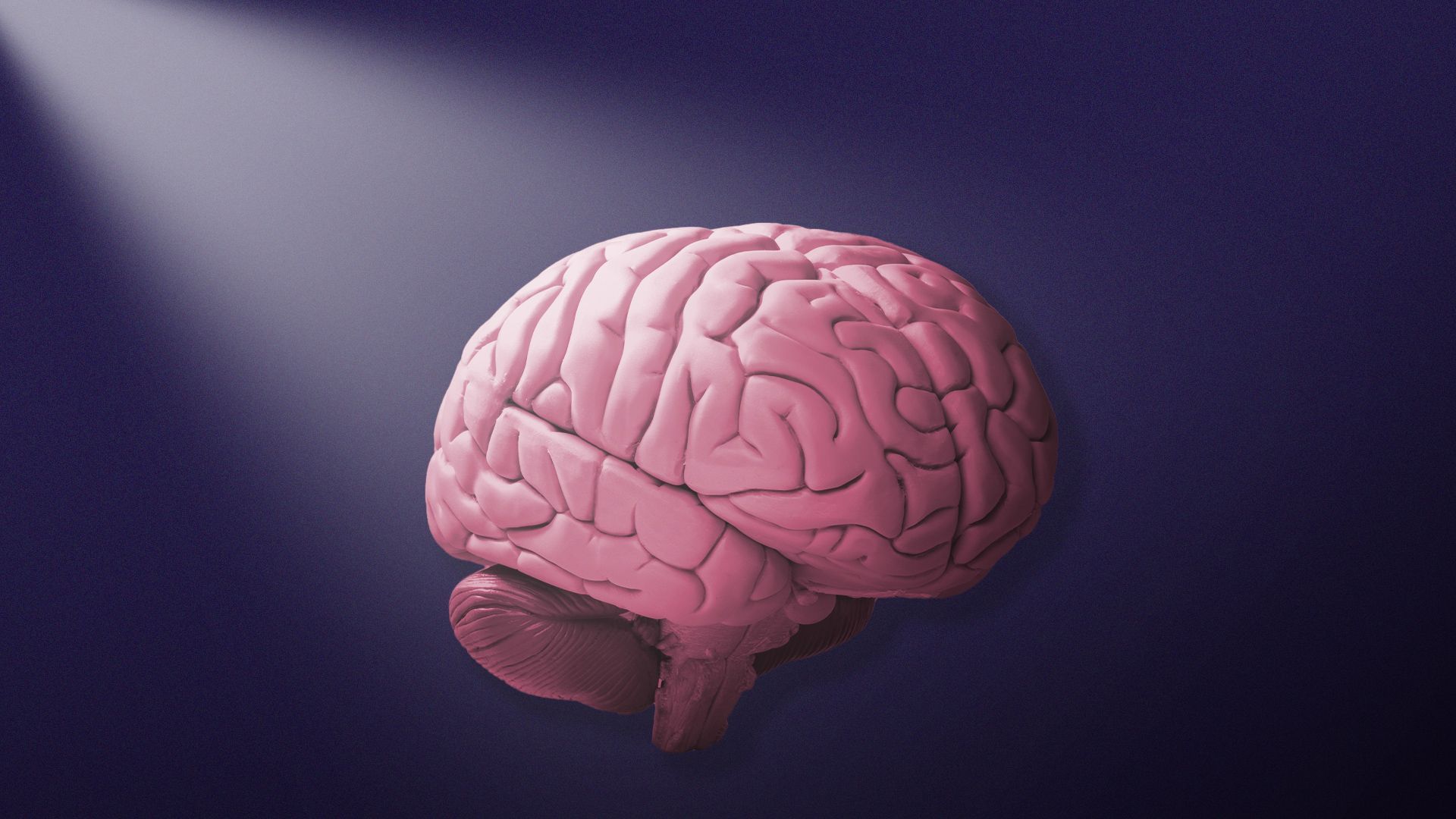 Hearing aids might reduce cognitive decline in older adults at higher risk of dementia, according to a study published in The Lancet on Tuesday.
Why it matters: This is the first randomized controlled trial providing evidence that supports treating hearing loss to reduce cognitive decline in older at-risk adults, officials said.
It comes as drugmakers are developing new treatments for dementia that, so far, have shown modest benefits, potentially dangerous side effects, and massive price tags.
Details: Researchers looked at two distinct populations in the U.S. — a cohort with a higher risk of cognitive decline and a cohort of healthy volunteers — between the ages of 70 and 84 years old.
The cohort with a greater risk of dementia had 48% less cognitive change over three years among those who had hearing aids.
Be smart: Only about 20% of adults who could benefit from hearing aids actually use them — but that trend could be changing as more individuals view hearing aids as lifestyle technology.
6. Catch up quick
🦠 The U.S. suspended Wuhan Institute funds over COVID stonewalling. (Bloomberg)
🦟 New malaria case in Florida brings national total to 8. (NBC News)
Thanks for reading Axios Vitals, and to senior editor Adriel Bettelheim and senior copy editor Bryan McBournie. Please ask your friends and colleagues to sign up.