Axios Vitals
March 10, 2021
Good morning.
Today's word count is 1,015, or a 4-minute read.
1 big thing: Schools bet on pool testing to keep classrooms safe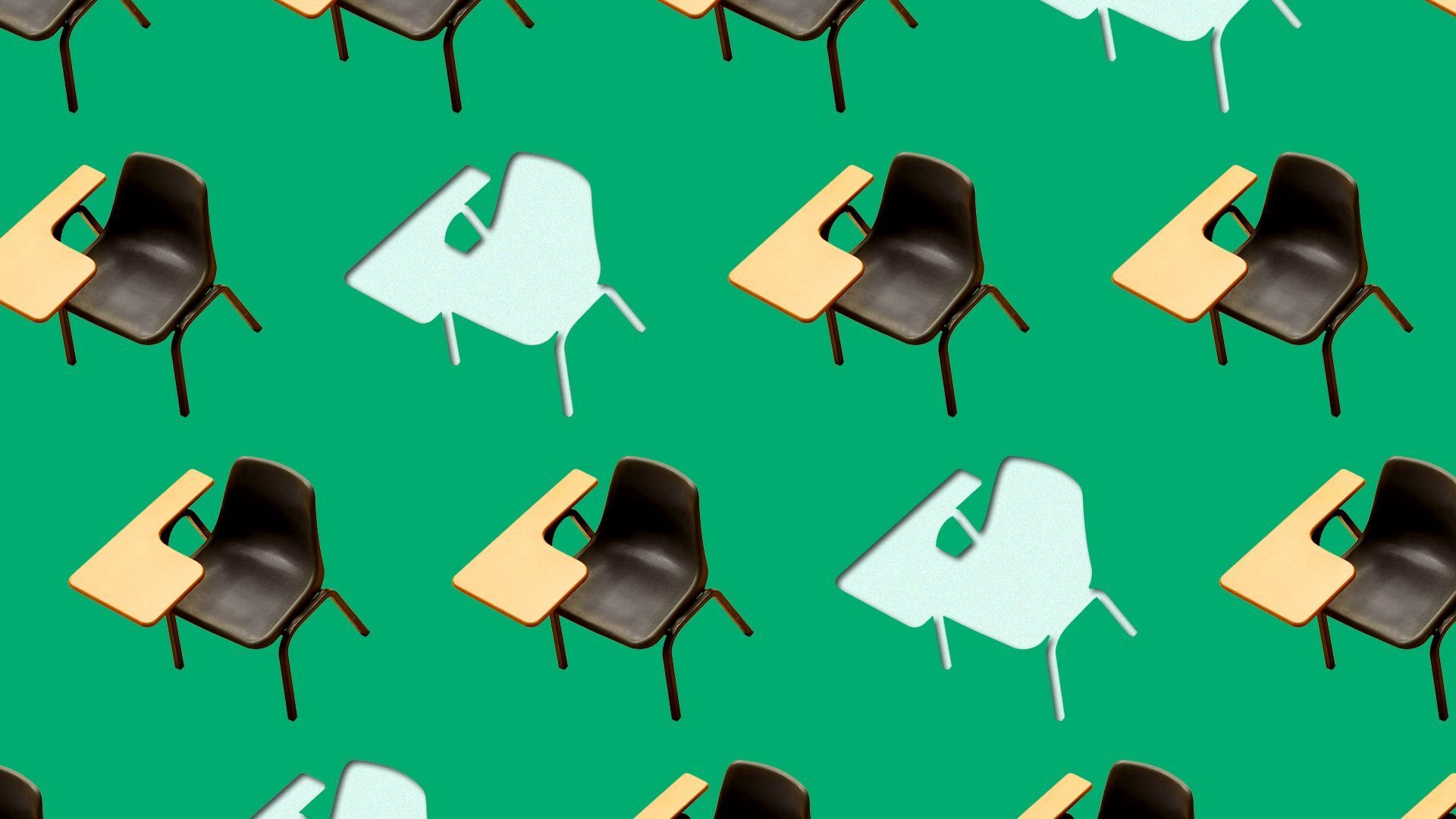 School districts across the U.S. are looking to add or expand frequent COVID-19 testing as a way to ensure in-person classes are safe, Axios' Marisa Fernandez reports.
Why it matters: Surveillance testing is uncommon overall, but is gaining a foothold in schools as local officials look to keep kids safe and reassure nervous staff and parents.
Routine surveillance testing can help make families and staff feel more comfortable with in-person instruction, said Jason Kelly, CEO of Ginkgo Bioworks, a biotech company supplying tests to schools.
"Masks, ventilation, distancing is how you create a safe space and then regular testing is how you create confidence in your workers that you've done that," he said.
Where it stands: Atlanta Public Schools is investing $2 million in surveillance testing. Massachusetts is testing 300,000 students a week, ready to spend $5 million on tests.
Gingko has partnered with school districts in Massachusetts and Maryland to administer hundreds of thousands of PCR tests per week, at a cost of about $6 per student.
KIPP charter schools in Washington, D.C., are also using testing as part of their reopening plans.
Yes, but: Even with strong partnerships with the state and local health departments, smoothly running a large surveillance testing program takes a lot of staffing, funding and coordination.
School officials also need to spend time educating families and staff, said Donny Tiengtum, director of COVID support at KIPP DC.
"I often tell the staff and parents, routine testing does not prevent COVID from getting into our building," he said. "It is not gonna be a failsafe way to make sure no one gets COVID. It's a way to help us identify as early as we can and hopefully be one of the mitigation efforts that prevents big spread in our building."
Go deeper: A worrying decline in COVID testing
2. Pre-existing conditions and COVID vaccines
Most states are making people with underlying conditions eligible for coronavirus vaccines, but which conditions differ by state and sometimes even by county, the New York Times reports.
The big picture: With health care workers and the oldest Americans increasingly vaccinated, public health officials are grappling with who should be next in line — a decision that could have life-or-death consequences.
Details: At least 37 states and Washington, D.C. have made at least some people with health conditions eligible.
But states are making decisions about what conditions get priority without definitive research on which ones put a person at highest risk of severe coronavirus infection.
For example: At least 30 states have made some people with Type 2 diabetes eligible, but people with Type 1 diabetes are only eligible in 23 states.
And at least 30 states are allowing people who are overweight or obese to get shots, but body mass index requirements vary significantly.
What we're watching: Most experts generally agreed that nursing home residents should be vaccinated only after health care workers. But using age to determine eligibility will likely become increasingly controversial if states continue to move down into younger age brackets.
"Age-only distribution is unethical, likely illegal and bad health policy. It also abdicates the government's responsibility to seek equity and proactively reach out to high-risk people in search of the mirage of value neutrality," a trio of law, medical ethics and health policy professors opined yesterday in the Washington Post.
3. "Returning" from maternity leave in a pandemic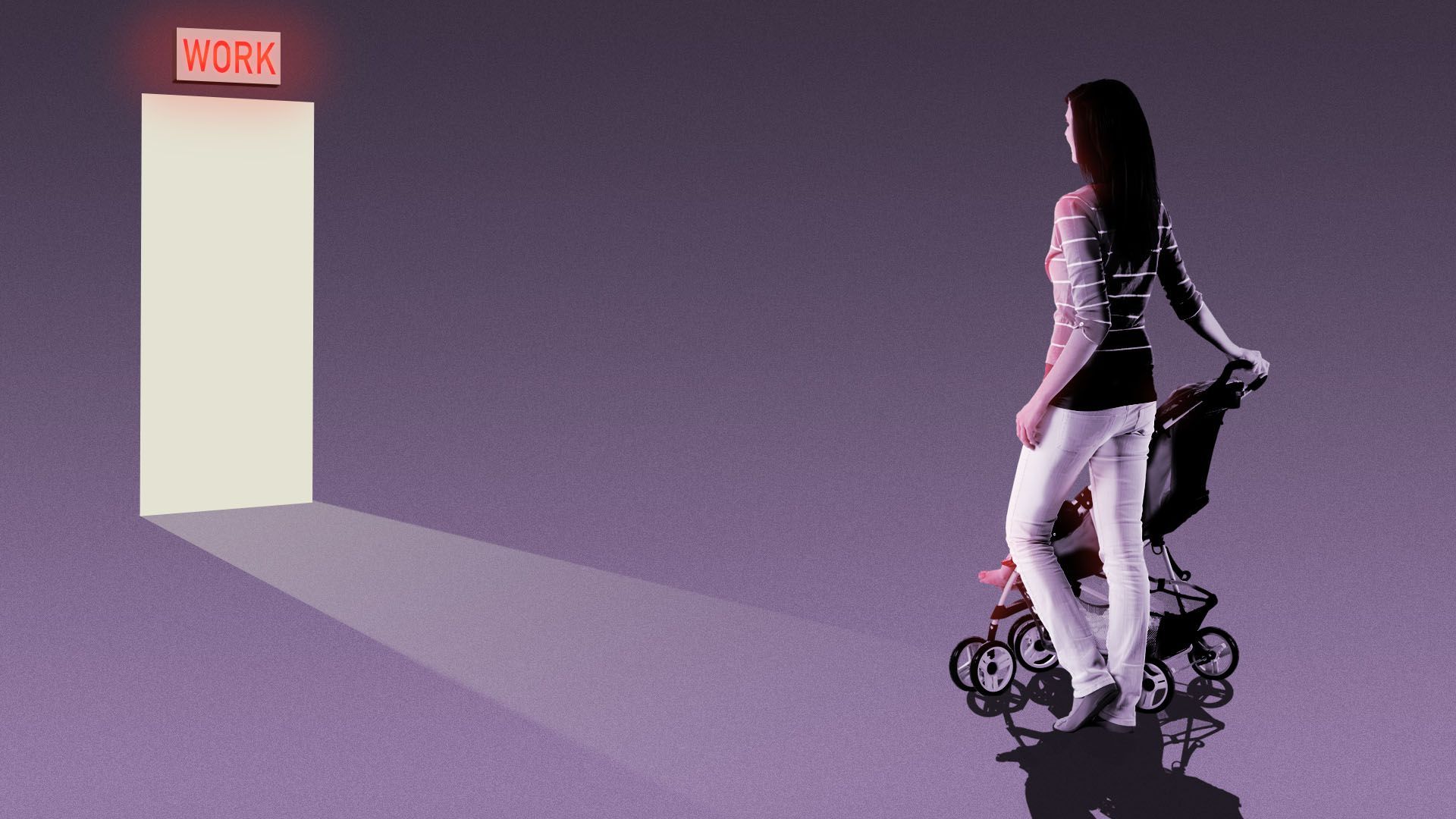 Making the shift back to work after having a baby is always jarring. Doing it during a global pandemic is isolating and can be emotionally crippling — and that could drive a cohort of new moms out of the workforce, Axios' Kim Hart reports.
Why it matters: One in four women are thinking of downshifting their careers or leaving the workforce altogether, according to data from McKinsey and Lean In, and experts say the risk is higher for mothers trying to return to work without the support systems and childcare options they may have had pre-pandemic.
Kim's take: Last month, I came back to work after taking time off to care for my daughter, who was born eight weeks premature. She is my third child, so I thought I knew how to manage the transition. Boy, was I wrong.
I didn't anticipate how hard it would be to go into work mode when my "office" is a few feet away from her crib.
I'm no stranger to the anxiety of being a working parent. But during a pandemic, there's zero margin for error when it comes to finances, staying healthy and the logistical game called "childcare Tetris."
For moms like me who suffered from severe postpartum depression, the loneliness of maternity leave followed by the loneliness of more remote work can make trying to return to "pandemic normal" feel like crawling out of a deep, dark hole.
4. New lung cancer screening guidelines
New guidelines published Tuesday by the U.S. Preventive Services Task Force recommend annual lung cancer screenings for people as young as 50 and with shorter smoking histories than previously thought necessary, Axios' Ivana Saric reports.
Why it matters: The advice will make 6.4 million more Americans eligible for the yearly screening, including more women and African Americans, who tend to develop lung cancer earlier than white men despite smoking less, according to the New York Times.
Details: The new guidelines, published in the medical journal JAMA, apply to "adults aged 50 to 80 years who have a 20 pack-year smoking history and currently smoke or have quit within the past 15 years."
Previous recommendations set in 2013 recommended screenings for persons 55 and older, with 30 pack-year smoking histories.
The National Cancer Institute defines a pack-year as a measure of how much a person has smoked over an extended period of time. "It is calculated by multiplying the number of packs of cigarettes smoked per day by the number of years the person has smoked."
The big picture: Lung cancer is the second-most common cancer in the U.S. and is the leading cause of cancer deaths, the USPSTF noted.
5. Catch up quick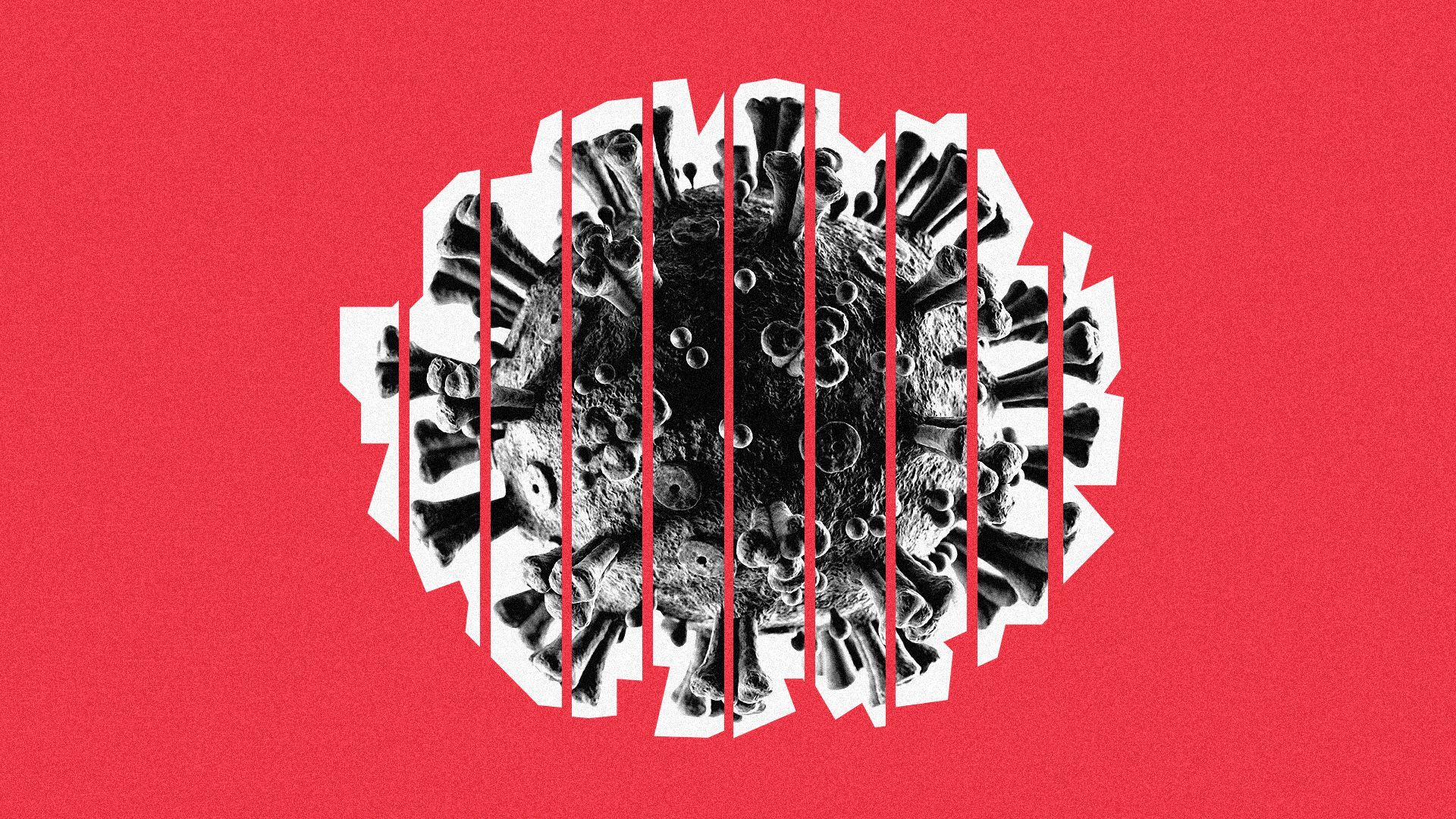 Los Angeles schools superintendent Austin Beutner told Axios Re:Cap he knew the coronavirus had pushed the world to a tipping point in February 2020, when his city jumped from one confirmed coronavirus case to 14 cases in a matter of days.
The 10 states that saw tax collections dive the most because of the COVID-19 pandemic saw revenue fall from 5.6% to over 40% from 2019 to 2020, according to a data analysis by the Urban Institute reviewed by Axios' Stef Kight.
The Pfizer-BioNTech COVID-19 vaccine was able to neutralize a potentially more contagious variant of the virus that was first discovered in Brazil, according to a study published in the New England Journal of Medicine.
The Smithsonian National Museum of American History has obtained the vial that carried the first dose of the COVID-19 vaccine to be administered in the U.S., AP reports.
A rush of summer overnight camps are reopening this year in states like Maine, Massachusetts and New York.