Good morning. I'm curious: If you receive other Axios newsletters, which ones are your favorites?
Today's word count is 879, or <4 minutes.
1 big thing: Research participants' privacy threat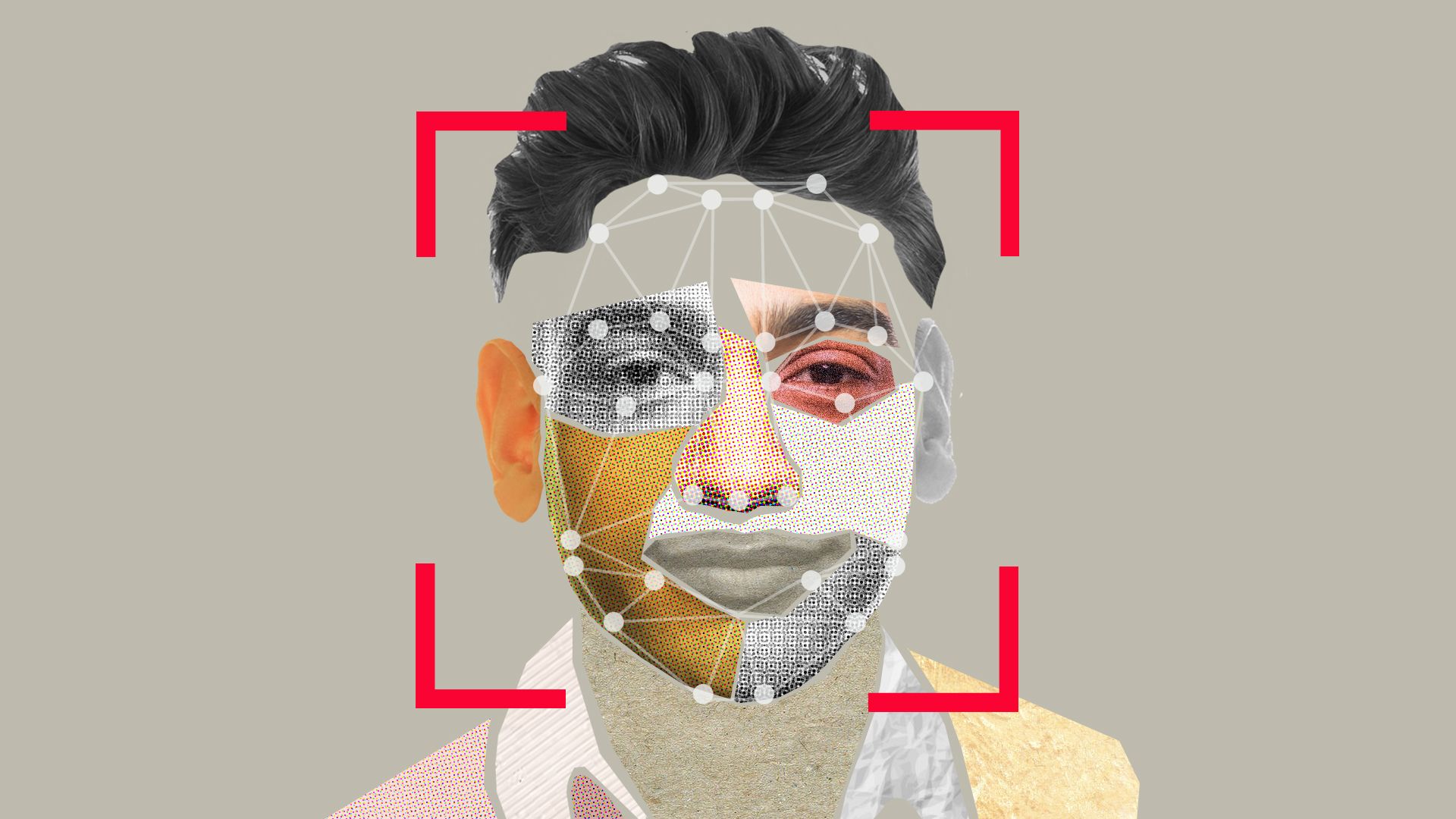 Technology has advanced to the point where research study participants can be identified by their MRI scans even after all other identifying information has been stripped, according to an experiment detailed yesterday in the New England Journal of Medicine and reported on by the NYT.
Why it matters, per Axios' emerging-technologies reporter Kaveh Waddell: If stored medical data were leaked, it could potentially be used to identify study participants for marketing, scams or even stalking.
The big picture, per the WSJ: These "results are the latest to find technology has outflanked privacy protections in health care, where an aggressive push is under way to amass and mine medical data from patient medical records, research, medical devices and consumer technology such as smartwatches."
Details: An MRI includes a person's entire head, and imaging technology is advanced enough to create a reconstruction of the face from the scan.
That facial reconstruction can then be matched, in some circumstances, to a photo of the person who received the scan via facial recognition software, NYT reports.
Yes, but: The experiment, performed by researchers at the Mayo Clinic, included only 84 subjects. Some privacy experts question whether the process could be replicated among a larger population with current technology.
Our thought bubble, per Kaveh: With ever more advanced AI, details about our bodies and behaviors — even data we've long forgotten we've shared — can come back to identify us.
Go deeper: Medical AI has a big data problem
2. Drug importation critics funded by pharma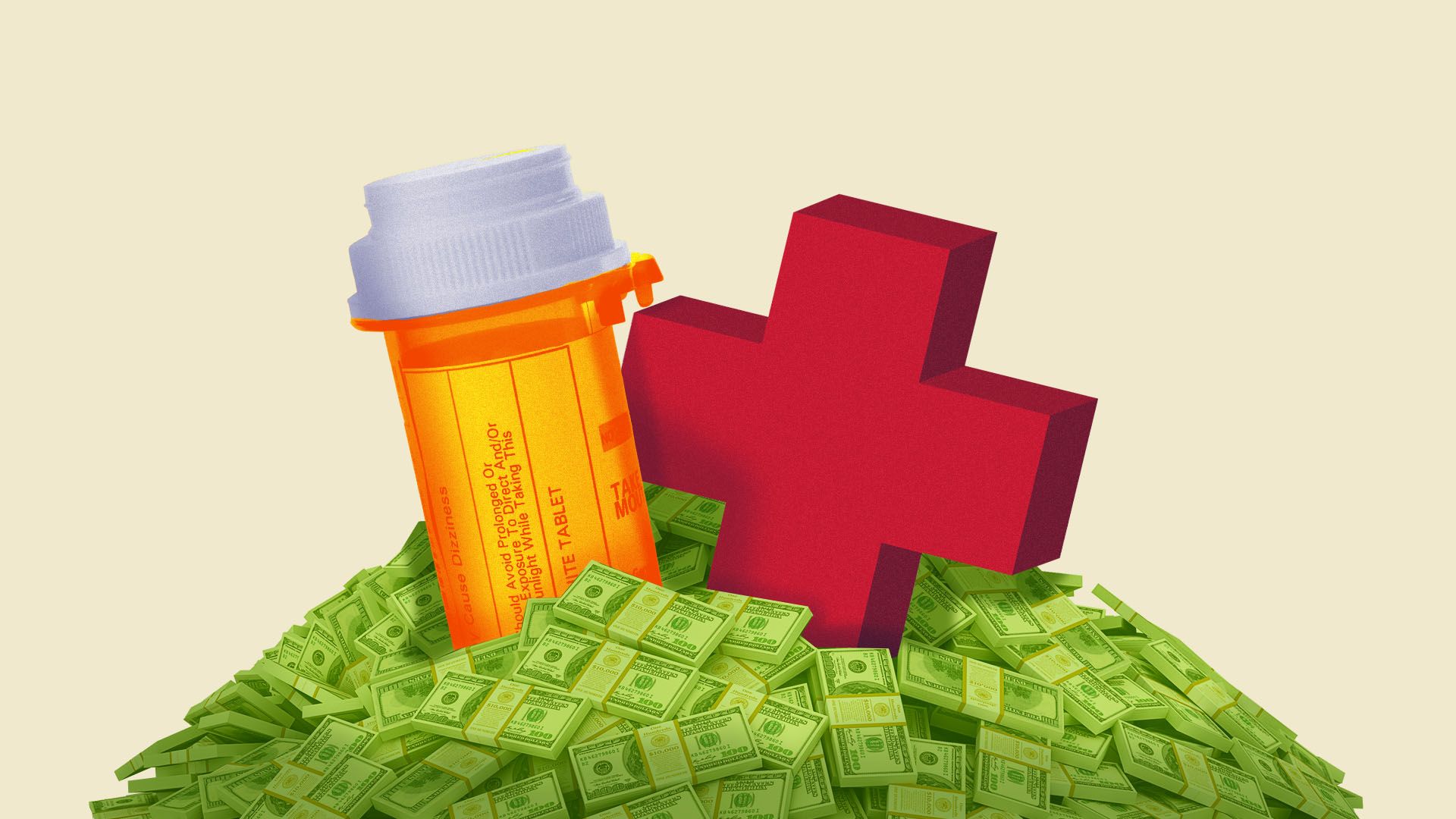 The National Sheriff's Association has become a loud critic of prescription drug importation in recent years, but there's a catch: Its anti-importation campaign is funded by a nonprofit that's backed by PhRMA, Bloomberg reports.
Between the lines: The association has struggled financially in recent years, and turned to seeking grants from corporations and nonprofits. This year, the Partnership for Safe Medicines — a PhRMA-backed nonprofit — is the sheriffs' biggest grant-provider.
An internal document from April obtained by Bloomberg shows that the partnership gave $908,926 to the association in the previous six months, which was almost half of the group's total grant funding.
The money more than covered an anti-importation ad campaign over the summer. "NSA has received a grant from the Partnership for Safe Medicines for this NSA initiative that covers ALL the ad buys and that earns NSA $125,000 over about the next 3 months," a leader of the sheriffs' group wrote in an email to a member.
"The commercials are just one part of a two-year campaign that used secret payments, a widely criticized consultant's report and even celebrity drug cops to concoct public-safety arguments against drug importation and then use them to foster the appearance of widespread concern among law-enforcement groups," Bloomberg's Ben Elgin writes.
Go deeper: PhRMA spread money far and wide in Trump's first year
3. Hospitals lobbying for Medicare pay changes
Several hospital systems are lobbying Medicare to stop basing certain payments on their sticker prices, also known as "chargemasters" — prices the Trump administration has required them to disclose publicly, Axios' Bob Herman reports.
The intrigue: Hospitals aren't advocating for lower Medicare payments. They want to reduce the prices they list publicly, while retaining the same Medicare revenues.
How it works: Hospitals have a chargemaster that lists the rack rates of every service, test and procedure.
Those prices are relevant for people who are uninsured and for people who get out-of-network services, but they don't reflect the net price that's negotiated with private health insurers.
However, Medicare bases a handful of hospital payments based on those chargemaster prices — including things like "outlier" payments for patients who are extraordinarily expensive.
​Driving the news: Six hospital systems and a trade organization for hospital executives are each paying $2,000 a month to fund the Chargemaster Alternatives for Medicare Payment Alliance.
They essentially want Medicare to do away with payment formulas that take those list prices into account.
The bottom line: Hospitals don't like having to post their high chargemaster rates. It's embarrassing, but they also argue the rates are misleading because they don't reflect patients' out-of-pocket costs.
If hospitals convince Medicare to calculate outlier and other niche payments on costs instead of charges, and guarantee the payments won't go down, they would get a PR win for potentially lowering some list prices and a financial win for not sacrificing revenue.
4. Flavored tobacco products as a gateway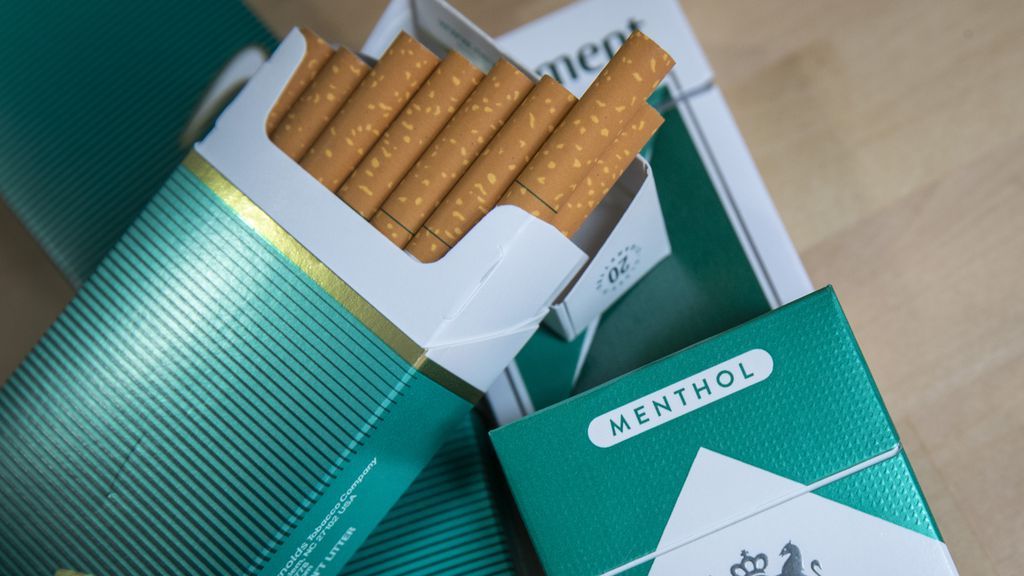 First use of flavored e-cigarettes, cigars, hookah, and smokeless tobacco products can place young adults and adults at risk of regular tobacco use. Photo: Drew Angerer/Getty Images
Youths and young adults are likely to continue using various tobacco products after trying flavored products like menthol or mint, according to a new study from JAMA Network Open.
Driving the news: Juul announced last week a halt in its flavored vape products, signaling further cooperation with the FDA, Axios' Marisa Fernandez writes. Juul banned all flavors except mint, its most popular flavor.
The big picture: The study notes that all flavored tobacco products are gateways to regular use, not just e-cigarettes.
First use of flavored e-cigarettes, cigars, hookah and smokeless tobacco products can increase the risk of regular tobacco use.
There's a significant association between first use of a menthol or mint flavored cigarette and continued cigarette use across all age groups.
The public is still divided over whether outlawing flavored e-cigarettes or all e-cigarettes is a good idea, according to data from Kaiser Family Foundation.
Go deeper: Regulatory gaps are exacerbating the youth vaping crisis
5. Most doctors and nurses feel burned out
About half of the doctors and nurses in the U.S. — 54% — experience substantial symptoms of burnout, according to a report from the National Academies of Sciences, Engineering and Medicine.
Why it matters: Overworked doctors are more likely to make medical errors and face malpractice claims. They are also more likely to experience absenteeism, substance abuse or, in some cases, suicide attempts, Marisa writes.
Details: Health care workers are prone to burnout because the bulk of the U.S. health care system's dysfunction lands on them.
This results "in long hours, mounting paperwork and bureaucratic hurdles, fear of malpractice lawsuits and insufficient resources," the Washington Post reports.
Among medical students and residents, burnout is as high as 60%.