Axios Vitals
January 22, 2019
Good morning, and welcome back from the long weekend. If you're in D.C., I hope you didn't get windburn.
1 big thing: Drugmakers are raising prices less often
There were half as many brand-name drug price increases in 2018 as in 2015, but that 4-year period saw more than 10,000 price hikes overall, my colleague Bob Herman reports.
The number of increases dropped from about 3,300 in 2015 to about 1,800 in 2018, according to data provided to Axios and compiled by 46brooklyn Research, a nonprofit firm that tracks drug prices.
But public outrage over drug prices grew over that time period — suggesting that the trend did little to alleviate drug affordability issues.
Details: Several companies still raised list prices frequently and at rates well above inflation, and many medications that saw higher prices had already lost patent protection or are nearing a patent expiration.
No drug company raised prices more frequently than Pfizer. The company accrued more than 2,300 price hikes over the past 4 years and was recently caught in Trump's Twitter crosshairs before ultimately deciding to go back to the status quo. Pfizer responded by referring to a November statement that said prices for 2019 were unchanged for 90% of its drugs.
Other large drug makers — such as Allergan, Novartis and Johnson & Johnson — similarly raised prices hundreds of times since 2015.
Bristol-Myers Squibb had the most drug price hikes per drug (81.5), as the company raised prices multiple times on various dosages of two older drugs that have generic equivalents: Coumadin and Sustiva. BMS did not immediately respond to questions.
2. New study connects opioid marketing to deaths
Marketing of opioids to doctors was associated with increased opioid prescribing and increased overdose deaths between 2013 and 2015, according to a new report posted in JAMA on Friday.
Why it matters: Opioid manufacturers are being sued — along with drug distributors and pharmacies — for their role in creating the opioid epidemic. A case brought by municipalities across the country is currently pending in an Ohio district court.
This study adds to the growing set of information illuminating the drug industry's connection to the epidemic.
"An ever-increasing amount of public evidence — including this new study — supports what we have believed for some time: the opioid industry waged a campaign of misinformation through deceptive advertising and marketing, blanketing countless communities across our country with these highly-addictive drugs, with no regard for public health," the co-leads of the national case said in a statement to Axios.
The other side: "In February 2018, Purdue ended promotion of opioids to physicians, and the last of the company's promotional speaker programs concluded in 2017," Purdue Pharma, which makes OxyContin, said in a statement.
"While Purdue Pharma's opioid medicines account for less than 2% of total prescriptions, as an opioid manufacturer, we recognize we have a role to play to help address this public health crisis and have taken action to do so," it added.
3. Consumers would pay more under new ACA rules
Turns out the Trump administration's big ACA regulation packs a bit more punch than we realized at first. Some of the rule's technical changes will end up requiring people to pay more for their coverage, while rolling back the cost of federal premium subsidies, my colleague Sam Baker reports.
How it works: People who get a subsidy under the ACA have to pay a certain percentage of their income for insurance premiums; the government picks up the rest. 
The administration wants to change part of the calculation for determining how much of their own money ACA enrollees should have to pay toward their premiums. And the upshot is that most of them would need to pay more.
The federal government would end up spending about $900 million less on premium subsidies, according to the proposed regulation.
The same change would also slightly loosen limits on out-of-pocket costs. 
The ACA capped total out-of-pocket spending at $8,000 per year for an individual and $16,000 per year for a family plan. 
The Trump proposal would raise those caps by $200 and $400, respectively, according to Brookings' Matt Fiedler.
That change would apply to people who get coverage through their jobs, not just the ACA's insurance markets.
4. How public hospital list prices could be useful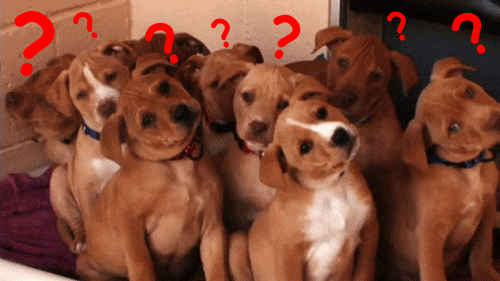 The Trump administration's rule requiring hospitals to make their list prices publicly available has so far been pretty useless for patients, as the New York Times reported last weekend. But a new op-ed by Elisabeth Rosenthal — also in the NYT — argues that this rule could end up being a "game-changer."
Hospitals say these prices are useless, because few people pay them. Rosenthal disagrees, and argues that hospitals may think twice about charging prices many times higher than those of their competitors: "Making this information public should bring list prices more in line with what is actually paid by an insurer."
While the information is difficult for patients to use, there could easily be an app for that. "With access to list prices on your phone, you could reject the $300 sling in the emergency room, and instead order one for one-tenth of the price on Amazon," she writes.
Regulators should now require these prices to be available on hospitals' home pages, she adds.
My thought bubble: Rosenthal is the editor of Kaiser Health News and author of "An American Sickness: How Healthcare Became Big Business and How You Can Take It Back." When it comes to health care costs, take her opinion seriously.
5. While you were weekending
Thanks for reading, and please send any tips or feedback my way! You can find me at [email protected].