Good morning ... There's a lot to break down in the Senate's new budget deal, so let's get right to it.
https://www.axios.com/newsletters/axios-vitals-c6830c75-a952-481c-b711-3bdccc2dd755.html?chunk=0#story0
Kicking the can on bending the cost curve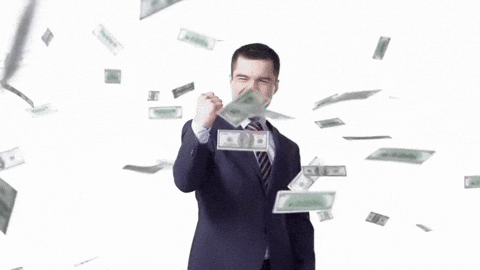 Everybody wants to control health care costs — until it's time to actually control health care costs.
Driving the news: The bipartisan budget deal unveiled yesterday in the Senate would repeal the Affordable Care Act's Independent Payment Advisory Board. It's merely the most recent time Congress has voted, with bipartisan support, to chip away at efforts to slow the growth in health care spending, or at least to help balance the federal checkbook.
Ask not for whom the cost curve bends:
Repealing the IPAB takes away what was initially seen as one of the ACA's most significant cost-control measures.
The IPAB was conceived as an independent, expert board that would make targeted reductions in Medicare payments to doctors, hospitals and other providers — it's legally prohibited from directly cutting benefits — if the program's overall spending grows faster than a prescribed rate.
No one has ever been appointed to the IPAB, and Medicare spending hasn't grown fast enough to trigger it, anyway.
Still, it's never sat especially well with lawmakers, who saw it as a usurpation of their power. Providers have always hated it — because its whole purpose is to cut their payments.
It's not just the IPAB. The budget deal would "slow down federal efforts to hold providers accountable for reducing Medicare costs," Modern Healthcare reports.
Congress has repeatedly agreed to delay the ACA's tax on expensive employer-based health plans. That's also a cost-control measure — one of the law's most powerful, in fact.
Under former secretary Tom Price, and with many congressional Republicans' support, the Health and Human Services Department rolled back several ACA-based pilot programs that sought to control health care spending.
Lawmakers have also agreed to delay or freeze the law's taxes on medical devices and health insurers — which weren't necessarily designed to control health care costs, but which nevertheless helped make the ACA a net deficit-reducer for the federal government.
The bottom line: One person's cost control is another person's pay cut — and that fact will always complicate the execution of these ostensibly shared goals.
https://www.axios.com/newsletters/axios-vitals-c6830c75-a952-481c-b711-3bdccc2dd755.html?chunk=1#story1
Breaking down the budget deal's health care dollars
The budget deal would provide billions of dollars in new health care spending, including:
$6 billion for the opioid epidemic
$7 billion for community health centers
$2 billion for the National Institutes of Health
A 10-year CHIP extension, up from the six years Congress passed last month
$2 billion for the National Institutes of Health and nearly $500 million for the National Health Service Corps.
The proposal also would beef up the discounts pharmaceutical companies are required to provide to seniors in Medicare's "donut hole" — a coverage gap in its drug benefit that the ACA attempted to close. The budget deal would accelerate that process.
https://www.axios.com/newsletters/axios-vitals-c6830c75-a952-481c-b711-3bdccc2dd755.html?chunk=2#story2
The next front in the war over drug prices
Consumers could soon face surprising increases in how much they have to pay for their prescription drugs, thanks to changes in the way health insurers and pharmacy benefit managers process coupons from drug manufacturers.
The details, per my colleague Bob Herman:
Drug companies frequently offer coupon cards, commonly called "copay coupons," for patients who need their medicine. The consumers who use the coupons get a better deal, and the drug companies get a sales boost — which, because it comes at the expense of lower-cost alternatives, can boost costs across the board.
Previously, when patients went to a pharmacy and used a copay coupon, the value of that coupon counted toward their deductible or out-of-pocket maximum.
But many companies that provide health insurance and drug coverage, notably UnitedHealthcare and Express Scripts, are instituting "copay accumulators" for this year.
Now, with a copay accumulator, the coupon value won't count toward patients' deductibles or out-of-pocket limits. Once patients use the full value of their drug coupons, they'll be on the hook for a lot more of the costs.
Go deeper: Read Bob's full story on axios.com.
https://www.axios.com/newsletters/axios-vitals-c6830c75-a952-481c-b711-3bdccc2dd755.html?chunk=3#story3
ACA enrollment nearly hit 12 million
Total enrollment in the ACA's insurance exchanges ended up at roughly 11.8 million — a 3.7% drop from the year before, according to math from the National Association of State Health Policy.
This includes the totals from HealthCare.gov, which we've known for a while, as well as the handful of state-run exchanges with longer enrollment periods. (California's just ended this week.)
Why it matters: Enrollment is supposed to go up every year, not down, but this is a much smaller drop than almost anyone anticipated based on the changes the Trump administration made to the signup process.
The total volume of consumers does not itself affect premiums — they depend more on the mix of sick and healthy enrollees. But getting a lot of people through the door is an encouraging sign. If enrollment had fallen steeply, it'd be easy to surmise that only the sickest people had kept their coverage.
https://www.axios.com/newsletters/axios-vitals-c6830c75-a952-481c-b711-3bdccc2dd755.html?chunk=4#story4
Cool your jets about JP Berkshamazon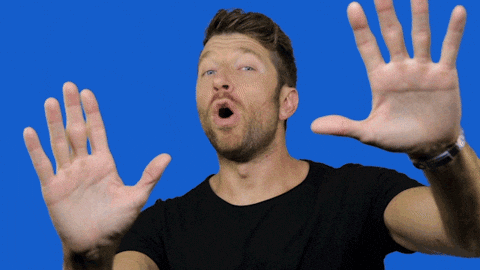 The new Amazon-Berkshire Hathaway-JPMorgan Chase health care venture may lower the companies' health care costs, but that doesn't mean it can do the same for anyone else, the Kaiser Family Foundation's Drew Altman writes in today's column.
The history of health care is filled with the corpses of other companies that tried to bring down health costs. (No, not literally.)
There are many aspects of the health care problem, and each has different constituencies and requires different solutions.
The bottom line: "They could be successful and still have almost no impact on national health spending, federal spending, or consumer out of pocket costs," Altman writes.