Axios Vitals
October 03, 2019
Good morning.
Situational awareness: The vaping news just gets worse.
Today's word count is 922, or ~3 minutes.
1 big thing: Hospitals are getting into the housing business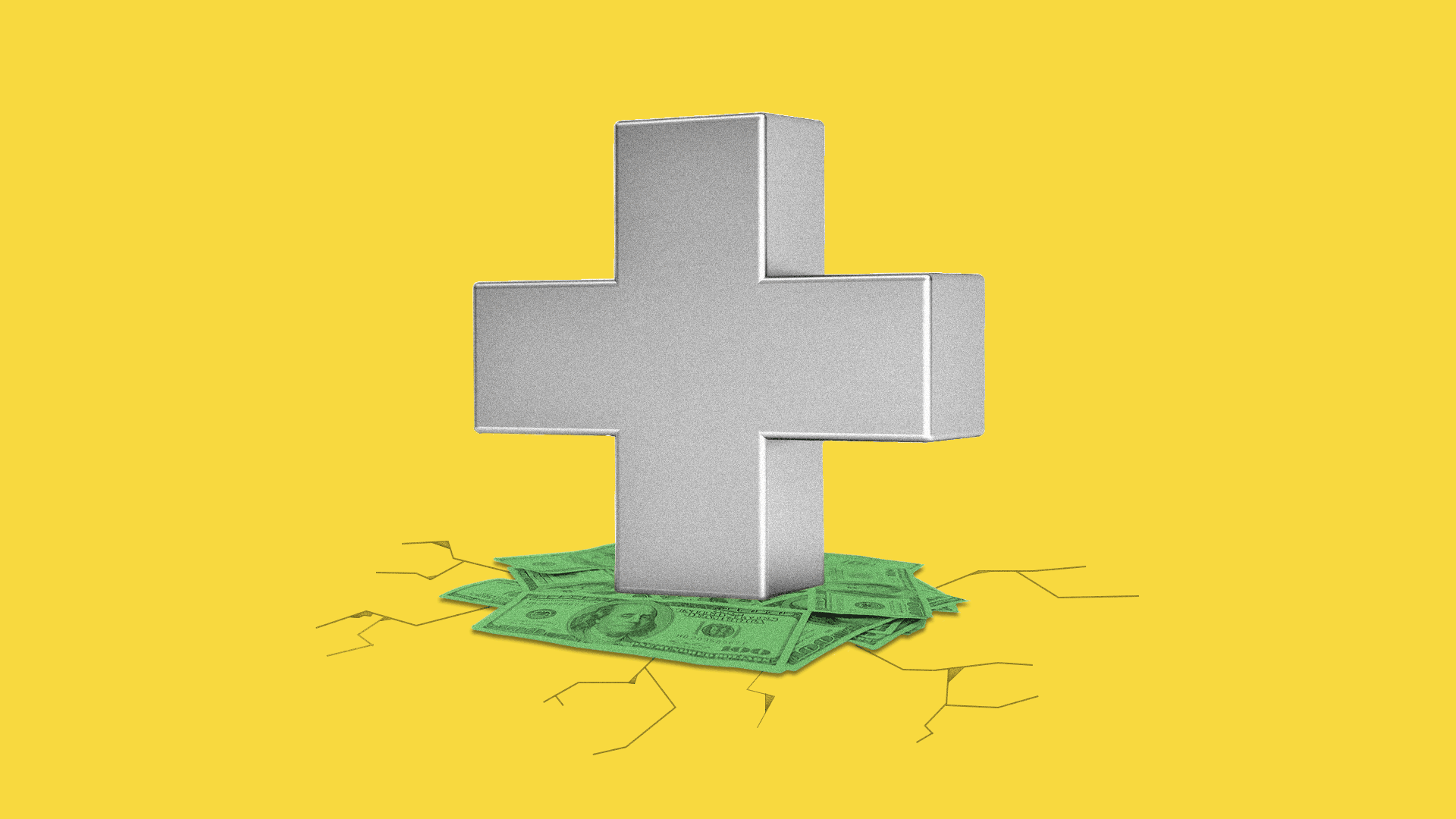 Hospitals have discovered that it's not only better for patients' health if they have somewhere to live, but it's also often cheaper for the hospital to provide housing than a long inpatient stay, USA Today reports with Kaiser Health News.
The big picture: Hospitals across the country are looking at ways to address homelessness, including building their own housing units.
Recent policy changes have encouraged hospitals to use charity funding for housing.
While current law bars hospitals from directly paying Medicaid enrollees' rent, the Trump administration is considering changing that, as Modern Healthcare has reported.
Details: Hospitals legally can't discharge patients if they have no safe place to go, which leads to patients staying in the hospital long after they've stopped needing care.
That means the patient is occupying a hospital bed — while generating no income for the hospital — that could be used for other patients.
For many hospitals, it's cheaper to provide a month of housing than to keep a patient for one night.
The bottom line: Investing in social determinants of health — like housing, nutrition and transportation — will undoubtedly save society money. It's more likely to happen if it also is profitable for the health care industry.
2. Federal judge OKs the first U.S. injection site
A federal judge ruled on Wednesday that a 1986 law designed to ban "crack houses" does not apply to a Philadelphia nonprofit's proposal to open the nation's first supervised injection site, Axios' Marisa Fernandez reports.
Why it matters: The decision addresses a legal debate occurring in several U.S. cities that have approved or considered approving facilities for people with drug addictions to inject themselves in a supervised environment.
Deputy Attorney General Jeffrey Rosen warned in a statement that the decision isn't a green light for other injection sites, per the Inquirer: "Any attempt to open illicit drug injection sites in other jurisdictions while this case is pending will continue to be met with immediate action."
The big picture: At least a dozen cities have proposed supervised injection sites as a way to counteract the rise in drug overdose deaths.
The limited scientific research available shows injection sites rarely do more harm than good, despite concerns that the sites could encourage people to use drugs or lead to increased crime, per Science Direct.
A study on overdose mortality rates in Vancouver found that overdose deaths in the area around an injection facility fell by a third after it opened. The rest of the city saw a 9% drop.
3. FTC warns of deceptive drug lawsuit ads
Last month, the Federal Trade Commission warned 7 law firms and marketing companies that their TV ads alleging harm, and offering possible monetary relief, from certain prescription drugs "may be deceptive or unfair" and may prompt people to stop taking their medications, Axios' Bob Herman reports.
Driving the news: Documents obtained by Axios under the Freedom of Information Act show the FTC was particularly concerned about personal injury ads against the diabetes drugs Invokana and Invokamet.
Between the lines: The FTC is worried these types of ads — such as this from Ketterer Browne & Anderson and this from Amicus — are confusing people into thinking the medications have been recalled or that the federal government has issued formal "medical alerts" even though that's not the case.
6 of the 7 firms that received FTC letters had ads warning people about Invokana or Invokamet.
Other drugs mentioned in the allegedly deceptive TV ads were Abilify, Tasigna, Xarelto, Pradaxa and Nexium, among others.
The other side: Axios reached out to all 7 law firms and marketers. Travis Marble of Lucy Business Services said he had no comment since it is a pending matter. The others did not immediately provide an interview or comments.
The bottom line: Be wary of personal injury TV ads.
Go deeper: Read the FTC's letters.
4. What's next for Walmart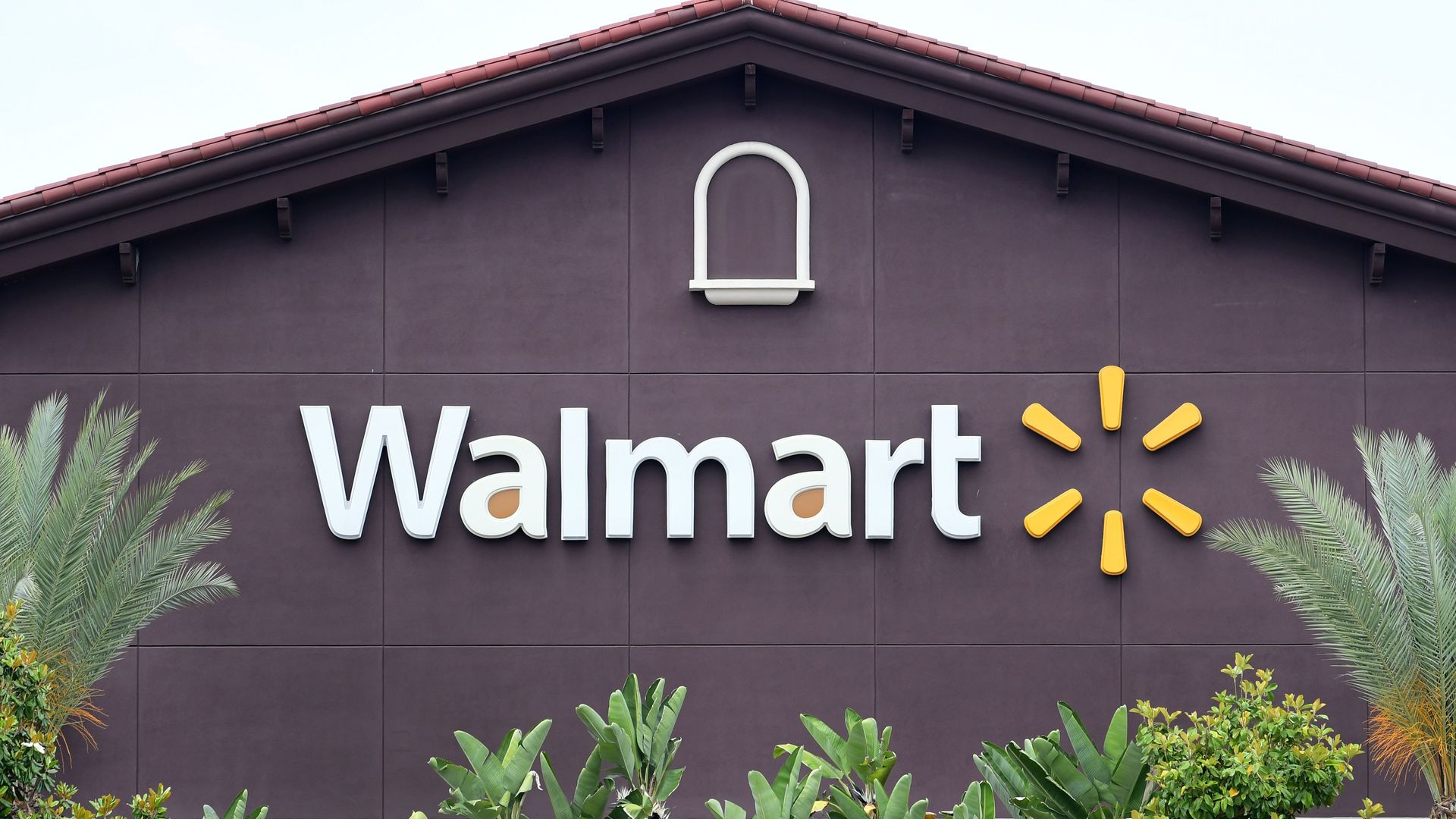 Walmart is expanding its unique employer health benefit, Axios' Sam Baker reports.
Why it matters: Walmart is the largest private-sector employer in the country, and it has taken a remarkably hands-on approach to seeking out quality in its health coverage — even when that comes at a considerable cost.
Where it stands: Walmart contracts directly with a small group of high-quality systems — including Geisinger and the Mayo Clinic — and pays employees' travel costs, in addition to their medical costs, if they'll get certain procedures at those preferred facilities.
What's new: Walmart is adding more providers to that small network, and is also testing out a sort of health care concierge for its workers. 
The company will test a program featuring local providers — still selected based on Walmart's quality metrics — in central Florida and Dallas.
It will steer employees to those doctors for 8 specialties: primary care, cardiology, gastroenterology, endocrinology, obstetrics, oncology, orthopedics and pulmonology.
Walmart is also piloting a concierge service to help employees navigate "billing and appointments, but also finding a quality provider, understanding a diagnosis and addressing other complex questions," the company said in a release.
That program will roll out in the Carolinas.
Sam's thought bubble: Walmart's effort to seek out and favor high-quality providers, even when it comes at a near-term cost, is a stark contrast to the penny-pinching and cost-shifting that define so much of the employer market.
5. UPS drones to deliver hospital supplies
UPS is the first company in the nation to receive FAA approval to operate a commercial drone fleet, and said it will start by setting up a fleet of unmanned aircraft to deliver health supplies within medical campuses, Axios' Joann Muller reports.
What we're watching: Within months, UPS CEO David Abney said UPS could be using drones in 100 or more hospital complexes.
The business case for drones is compelling, UPS tells Axios, because it replaces the need to contract with more costly same-day couriers.
And customers like hospitals see value in fast drone delivery of lab specimens, for example, so they're willing to pay more for the service, UPS says.
Flashback: A North Carolina hospital has been using drones to deliver blood across its campus.