October 03, 2018
Good morning … If you want to do a gender-reveal party before having a baby, that's your business, but please try not to ignite a massive wildfire, scorching thousands of acres, in the process.
1 big thing: Medicare Advantage under the microscope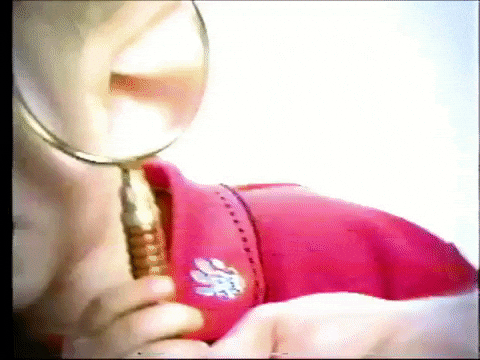 The Medicare Advantage industry — which is estimated to cost the federal government $250 billion in 2019 — remains under the microscope for potentially gaming the payment system, my colleague Bob Herman reports this morning.
Driving the news: Dialysis chain DaVita this week agreed to pay $270 million to settle allegations that physicians in its medical group fudged how sick their patients were in order to get paid more from MA plans — which in turn got higher payments from the federal government.
What's next: The Department of Justice is continuing its investigation of the coding practices of the largest health insurance companies in the country.
Aetna, Anthem, Centene, Cigna, Humana and UnitedHealth Group have disclosed to investors in quarterly securities filings that the DOJ is probing their "risk adjustment practices" as part of a "wider review of Medicare risk adjustment generally that includes a number of Medicare Advantage plans, providers and vendors."
UnitedHealth also is battling a whistleblower lawsuit that alleges the insurer went through patient medical records and purposely exaggerated diagnoses. UnitedHealth says the lawsuit has no merit and says federal rules have been unclear.
DaVita's settlement covers allegations it not only looked back and submitted diagnosis codes that could not be supported medically, but also did not delete unsubstantiated codes.
How it works: Health insurers that sell MA plans assign "risk scores" to their members, based on their health conditions. The more conditions someone has, the higher the risk score and the more money the insurer gets for covering them.
2. FDA seizes "thousands" of records from Juul
CNBC broke the news yesterday that the Food and Drug Administration had "seized 'thousands of pages of documents' in a surprise inspection" of Juul's headquarters last week. The agency was looking mainly for information about how Juul markets its e-cigarettes, according to CNBC.
The big picture: FDA Commissioner Scott Gottlieb has been very clear about his willingness to crack down on e-cigarettes because of their popularity with teens — and Juul is at the front of the pack.
By the numbers: Juul's sales grew by more than 600% in just one year, making it the dominant e-cigarette brand in 2017, according to data the Centers for Disease Control and Prevention released yesterday.
Separate CDC data suggest that about 20% of high school students use e-cigarettes, and that their use has jumped by about 75% in the past year.
3. How states can improve addiction treatment
States can do a lot to improve treatment for opioid addiction, especially through their Medicaid programs, former HHS official Emma Sandoe writes in Health Affairs.
Medicaid pays for more addiction treatment than private insurance, making it an important part of any solution to the opioid crisis.
In addition to adopting the Affordable Care Act's Medicaid expansion, states can design their programs to ensure broad and affordable coverage for naloxone, which helps revive people who have overdosed, and for medication-assisted therapy (MAT) to help people break their underlying dependence.
States can also simply require treatment centers to provide more MAT and can loosen their licensing rules so that more nurse practitioners and other providers are able to administer it.
Go deeper: How to change treatment for opioid addiction
4. 1 🍔 thing: Who eats fast food
More than a third of Americans eat fast food on any given day, according to new CDC findings.
Why it matters: The vast majority of fast food is bad for you. Eating too much unhealthy food can contribute to obesity and associated conditions like diabetes and heart disease.
1 counterintuitive thing: Although conventional wisdom holds that fast food is especially popular in low-income areas where grocery stores are sparse, the CDC found that fast food consumption goes up as income goes up.