Axios Vitals
November 15, 2022
Happy Tuesday, Vitals gang. I'm filling in for Tina, who's at the HLTH 2022 health tech conference.
Today's newsletter is 839 words or a 3.5-minute read.
1 big thing: Get ready for a drug importation revival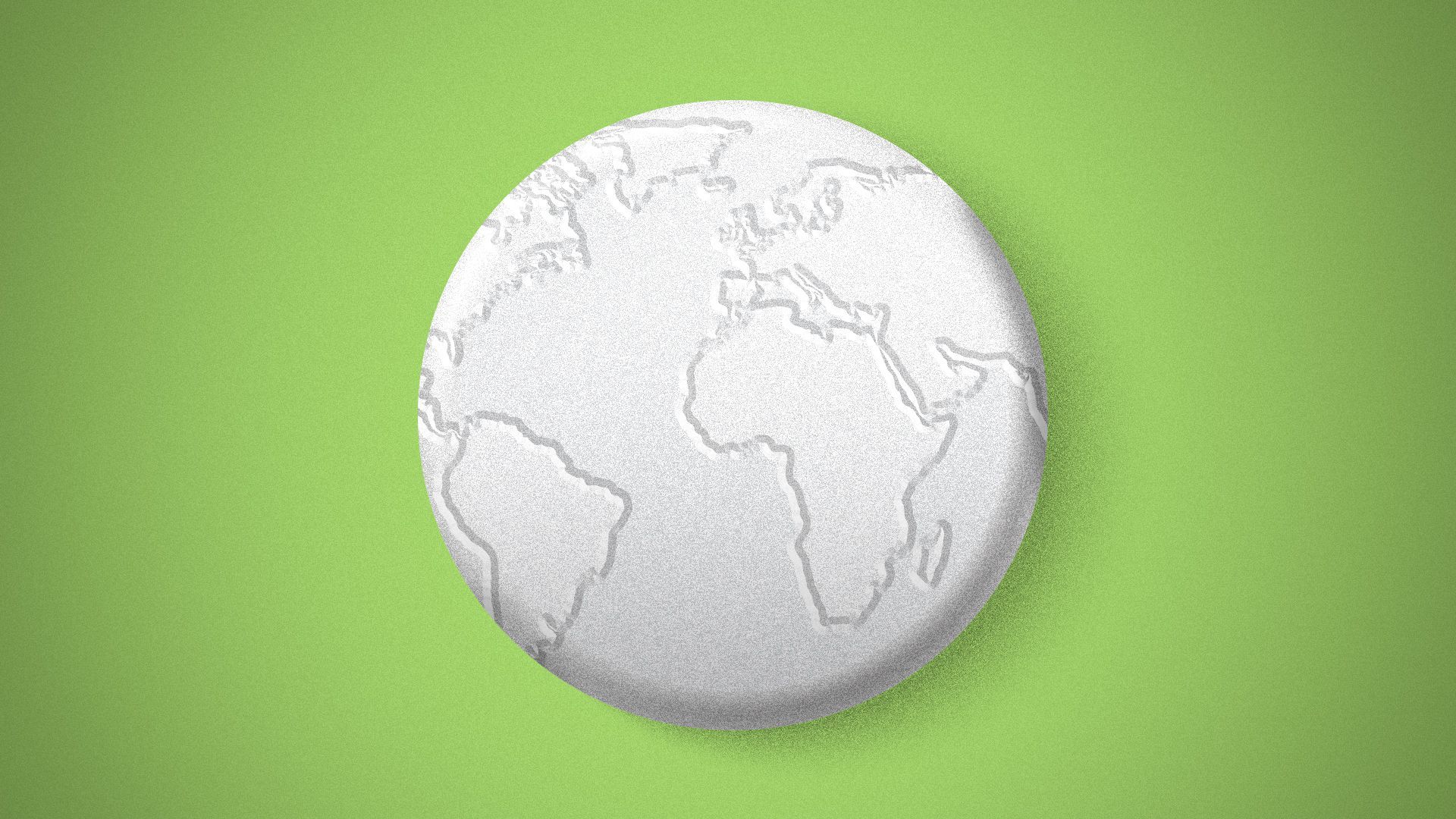 Sens. Bernie Sanders and Rand Paul's shared interest in expanding drug importation could emerge as a populist sequel to Democrats' drug pricing bill next year — and rekindle friction between the hill, pharma and the Food and Drug Administration.
The big picture: The lawmakers are in line to be chair and ranking member of the Senate health committee in a session likely to be consumed with investigations and messaging bills.
A coordinated effort on using importation to lower drug prices could tap into broader inflationary and economic concerns, even though experts still view the policy as having limited impact.
Flashback: Sanders and Paul in June unsuccessfully tried to expand importation during debate on a must-pass bill reauthorizing FDA user fees.
The intrigue: It's not clear how a Sanders-Paul combination would actually reduce costs, since existing laws already allow some drug importation but have largely not been used for the purpose of lowering prices, said Rachel Sachs, a law professor at Washington University in St. Louis.
There's also skepticism about whether importing drugs from countries with price controls would, in essence, import those price controls.
Yes, but: Sanders and Paul could use importation to press broader concerns about the drug industry and its influence over the FDA, said Cowen analyst Rick Weissenstein.
Both lawmakers relish their roles as renegades and are more adept at moving the political conversation than moving legislation, he said.
The bottom line: The real risk to the drug industry isn't really from importation, an idea that's been discussed for nearly two decades. It's Sanders and Paul teaming up on the bully pulpit to question industry practices or the appearance of coziness with regulators.
2. America's attention problem
Prescriptions for stimulants have skyrocketed as it's become easier and easier to get a diagnosis, Axios' Erica Pandey reports.
Why it matters: The rise in demand for Adderall has triggered a shortage of the drug — raising fears that some people can't get medicines they rely on, while many others may be misdiagnosed.
Some are experiencing stimulant withdrawal symptoms. Others are turning to unregulated dealers to replace their prescriptions, and others still are turning to illegal drugs as substitutes, WIRED reports.
By the numbers: A whopping 41.4 million Adderall prescriptions were dispensed in the U.S. in 2021, up more than 10% from 2020, according to IQVIA, a health research firm.
What's happening: Getting a diagnosis of attention deficit/hyperactivity disorder, or ADHD — which can be treated by Adderall and other stimulants — got significantly easier during the pandemic.
A wave of telemedicine startups hit TikTok and Instagram with advertisements suggesting that people should look into ADHD medication if they felt distracted.
Some startups diagnosed people with ADHD and prescribed stimulants after 30-minute video calls — entirely remotely, and much faster than a typical diagnosis from an in-person psychiatrist, the Wall Street Journal reports.
Yes, but: The trouble with such rapid diagnoses is that it can be difficult to tell whether ADHD is actually the problem, experts say.
3. Brooks-LaSure's grim winter warning
Health tech players at the big HLTH 2022 conference in Las Vegas were breathing a bit easier amid signs the Biden administration will keep the COVID public health emergency in place through at least April.
But it came with a warning about the coming winter, Axios' Tina Reed reports.
What they're saying: "For a lot of people, it feels like the pandemic is over. But for the health care sector, it's not," Centers for Medicare and Medicaid Services Administrator Chiquita Brooks-LaSure told Axios during the event.
The triple threat of COVID, RSV and the flu, combined with the continued burden the pandemic is placing on Medicaid populations, has Brooks-LaSure deeply concerned about the health system vulnerabilities.
Zoom out: Many of the companies have benefited from the telehealth flexibilities, blanket waivers for providers, and other expansions the PHE offers. Many, too, are feeling the effects of the contracting economy.
As Kyruus president Paul Merrild put it, vendors are "spooked" when they look at the financial concerns faced by hospitals.
What's next: Brooks-LaSure said policymakers need to be educated about what flexibilities will be needed beyond the emergency, when the COVID response is commercialized.
"We are really focused in trying to make sure people are prepared," she said. But, it "is going to end at some point."
4. Quote du jour: No abortion-rights bill
"I think we're going to get very close in the House ... but I don't think we're going to make it."
— President Biden during a press conference in Bali, Indonesia.
President Biden said Monday that he does not expect congressional Democrats will have enough votes to pass a bill codifying Roe v. Wade, Axios' Oriana Gonzalez reports.
If Republicans capture even a narrow majority in the House, Biden's pledge to make an abortion rights bill the first piece of post-midterm legislation to send to Congress will go nowhere.
5. Catch up quick
Thanks for reading, and thanks to copy editor Nick Aspinwall for the edits. Did someone forward this email to you? Here's how to sign up.