Good morning. Thanks for all of the encouragement as I transition into writing Vitals full time. Sam has always said that the readers are the best part of writing this newsletter, so I can't wait to hear from you all with your thoughts, tips and feedback.
1 big thing: Employers' health care crisis will only get worse
Employers are keeping quiet in the political debate over health care costs, but the cost crisis looming in front of them is bigger than many people may realize, Sam Baker and I report this morning.
Washington isn't known for being proactive, but in some ways it's better prepared than the private sector to grapple with the ever-climbing costs of care.
And some experts warn that these costs will eventually have a chilling effect on the economy.
Why it matters: As health care costs keep rising throughout the system, private insurance may feel the biggest squeeze.
Hospitals get paid more from private insurance than they do from Medicare and Medicaid. They say government programs don't pay them enough to stay in business and that they make up the difference by charging higher prices for private plans.
As baby boomers continue to retire, shifting out of their employer plans and into Medicare, more of hospitals' work will be reimbursed at lower Medicare rates — creating pressure to make up more revenue through price increases on private coverage.
Businesses don't have the same cost control leverage that government payers do, so becoming engaged in politics will be their primary route to reprieve.
If they don't, the consequences could be dire, experts warn.
"I think it's the most serious financial problem facing the country during the next 20 years," said John Bardis, a former Trump administration health official.
2. Repeal and replace whiplash
White House chief of staff Mick Mulvaney told "Fox News Sunday" that Republicans will "absolutely" have an alternative to the Affordable Care Act ready before the 2020 election, even if it's not going anywhere on the Hill.
Mulvaney acknowledged that even if a GOP health care plan was brought up in the Senate — which Majority Leader Mitch McConnell said last week that it wouldn't be — it wouldn't go anywhere in the Democratic-controlled House before the 2020 election.
"That doesn't mean we shouldn't be talking about it, and we will," Mulvaney said.
"We want to run on this," he added. "We are firm believers that you can't beat something with nothing."
Reality check: Virtually everyone agrees that health care was a dominant contributor to Democrats winning the House last year.
Not only could Republicans not pass their health care bill in 2017, but it also polled terribly and left the party explaining how it didn't want to rip away health insurance from sick people.
The GOP is already fighting a difficult rhetorical health care battle heading into 2020 given the party's position on a court case that would kill the ACA.
Unless the party can find a more popular replacement plan that eluded it two years ago, it's hard to imagine how giving Democrats a concrete plan to attack will help Republicans' case.
3. Health care CEO pay tops $1 billion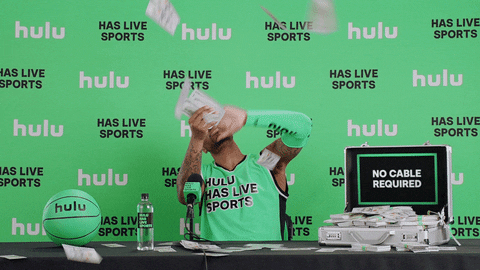 More health care corporations are filing their annual proxy documents, and our latest tally shows 62 health care CEOs made a combined $1.1 billion in 2018 when calculating the actual value of cashed-out stock, Axios' Bob Herman reports.
Between the lines: $1.1 billion is basically a rounding error within the $3.7 trillion U.S. health care system. But it's also $157 million more than what the Centers for Disease Control and Prevention spent in 2018 on chronic disease prevention.
A few things jumped out in our latest scan:
Wayne Smith, CEO of Community Health Systems, earned a $3.3 million bonus last year — 4 times his cash bonus from 2017 — even though his hospital chain lost $788 million and continued to sell off hospitals from a failed 2014 merger that he orchestrated (and now regrets). Smith's bonus was heavily weighted by an adjusted metric that made CHS look profitable, and none of his bonus was tied to hospital quality.
Philadelphia's public employee pension plan is asking CVS Health shareholders to support a resolution that would require CVS not to exclude opioid litigation costs when considering executive bonuses. CVS isn't a fan of that.
Joe Hogan leads Align Technology, the maker of Invisalign clear braces and various dental scanners, and he made $70 million in 2018 — 4th highest among health care companies that have reported so far.
Go deeper: Follow our health care executive pay tracker 
4. Paying for gene therapy
Dozens of potentially revolutionary gene therapies are in the development pipeline, but we haven't yet figured out how to pay for them, Bloomberg reports.
These drugs are expected to launch with extremely high prices, which are partially justified by the fact that they're designed as cures for diseases that are currently treated long-term.
But that doesn't mean we know how to pay these huge sums in one sitting.
What they're saying: Vas Narasimhan, CEO of Novartis, said that one possible solution could be installment payments, per Bloomberg.
The company plans to use installments for Zolgensma, a gene therapy for spinal muscular atrophy that's expected to get approval soon.
Analysts expect its price to be $2 million, the first multimillion-dollar drug in the U.S.
The big picture: The FDA expects to approve as many as 20 cell- and gene-therapy drugs each year by 2025. Many of these drugs could have list prices in the millions.
"If we get to a point where these therapies become available not only in very rare conditions but in substantial patient populations, multimillion-dollar prices are not going to be in any way sustainable," Nick Crabb, scientific-affairs director at the National Institute for Health and Care Excellence, told Bloomberg.
Go deeper: The drug pricing debate is stuck in the past
5. While you were weekending
Thanks for reading, have a great week!