Axios Vitals
August 01, 2022
Rise and shine, Vitals gang, we have a big week ahead. Today's newsletter is 916 words, or a 3-minute read.
1 big thing: Dems poised to fulfill drug price promise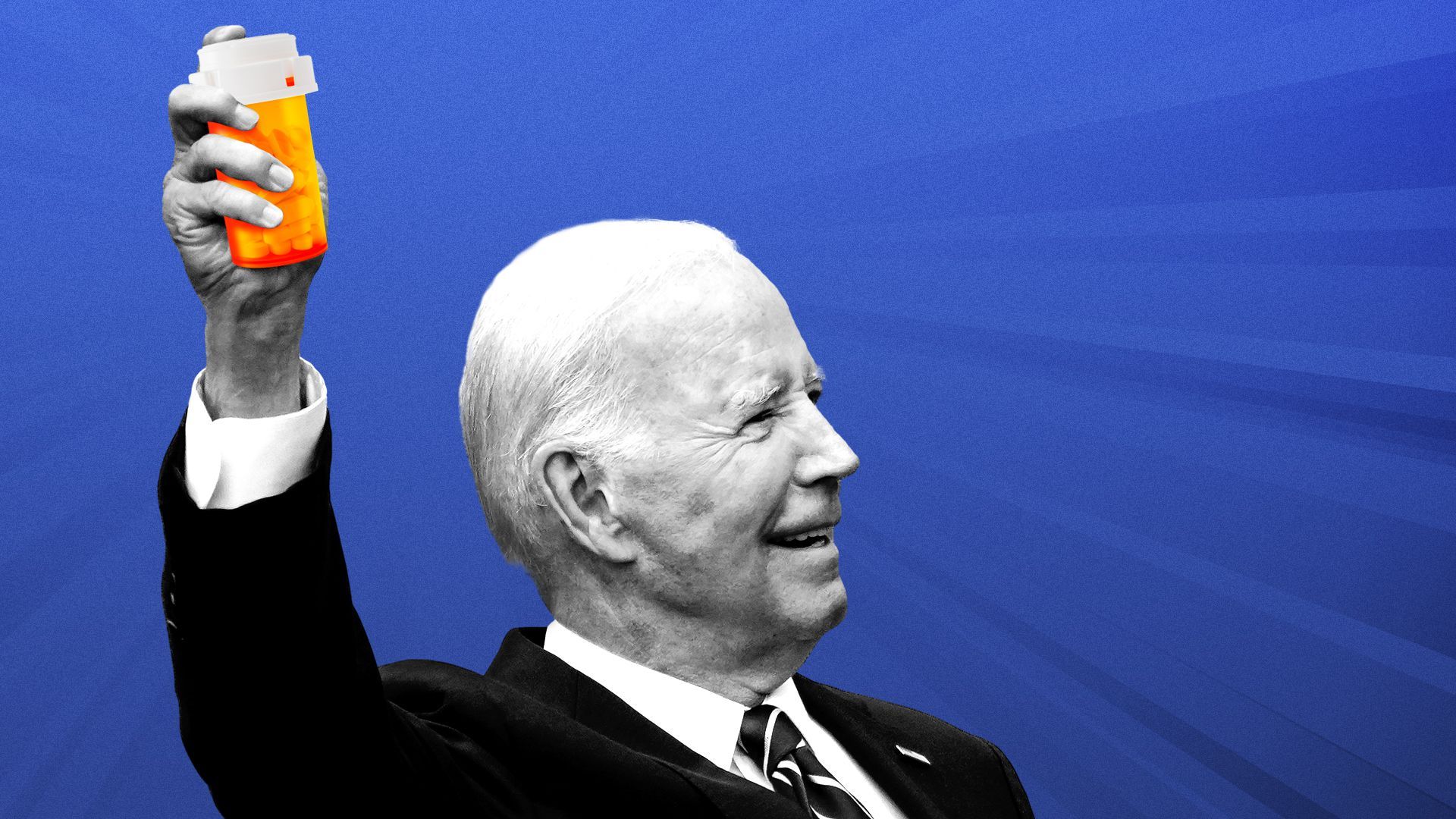 Democrats are on the cusp of delivering on three decades of promises to let Medicare directly negotiate the cost of prescription drugs, Axios' Caitlin Owens and I report.
Why it matters: The Senate's reconciliation bill would open up negotiations only for a small number of drugs, but even that is a threshold Democrats have never before been able to cross. And it opens the door to more aggressive policies in the future.
Flashback: Then-president Bill Clinton proposed direct negotiations between drug companies and the federal government in 1993.
Clinton, Al Gore, Barack Obama, Hillary Clinton, Joe Biden — and even Donald Trump — each embraced the idea while in office or as candidates, only to be thwarted by arguments it would squelch new drug development or limit seniors' choices.
But things appear different this time, with prices still on the rise and the public gripped by broader inflationary fears. Polls show large majorities support giving the government the power to negotiate prices.
"In a moment where not just health care costs, but inflation, is the issue of the day, this policy resonates like never before," said Chris Jennings, a health policy adviser to presidents Clinton and Obama.
What we're watching: Drug companies could still cover losses they incur from lower negotiated prices on old blockbusters by raising the launch prices of new drugs.
2. Monkeypox vaccine well could run dry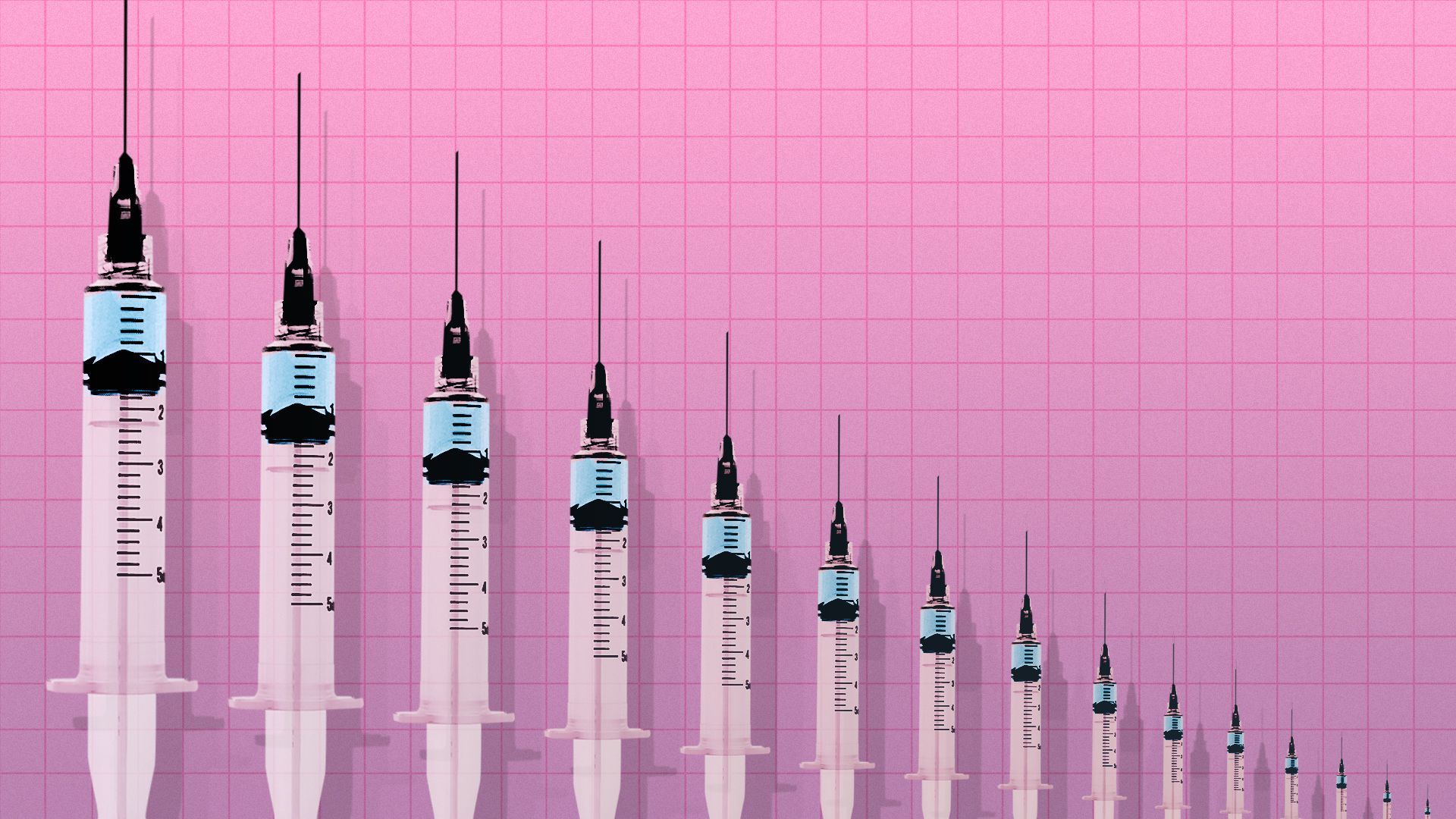 The Biden administration's push to secure more monkeypox vaccine may not prevent shortages for those people at highest risk. And while some states are maxing out allocations, others aren't requesting all that they can.
Why it matters: Cases are doubling about once a week, and experts say vaccination is one of the most effective tools to head off uncontrolled spread.
Driving the news: There are only enough vials of Jynneos vaccine to cover one third of the estimated 1.6 million gay and bisexual men who officials consider at highest risk, the Washington Post reports.
One alternative backed by some experts is administering ACAM2000, a vaccine approved for smallpox, which is part of the same family of viruses.
But the big fear is what happens if the outbreak spills over to the general population, requiring mass vaccinations.
The next shipment of half a million Jynneos doses isn't expected until the end of October amid heavy global demand, two administration officials told the Post.
Zoom in: Supply at the local level is influenced by how much jurisdictions are requesting of the vaccines allocated to them.
The Kaiser Family Foundation says 19 states have requested less than their share, including 10 that asked for 50% or less: Arkansas, Georgia, Kansas, Kentucky, Missouri, Montana, Nevada, Oklahoma, South Dakota and Washington.
3. 1 in 5 OK with threatening health officials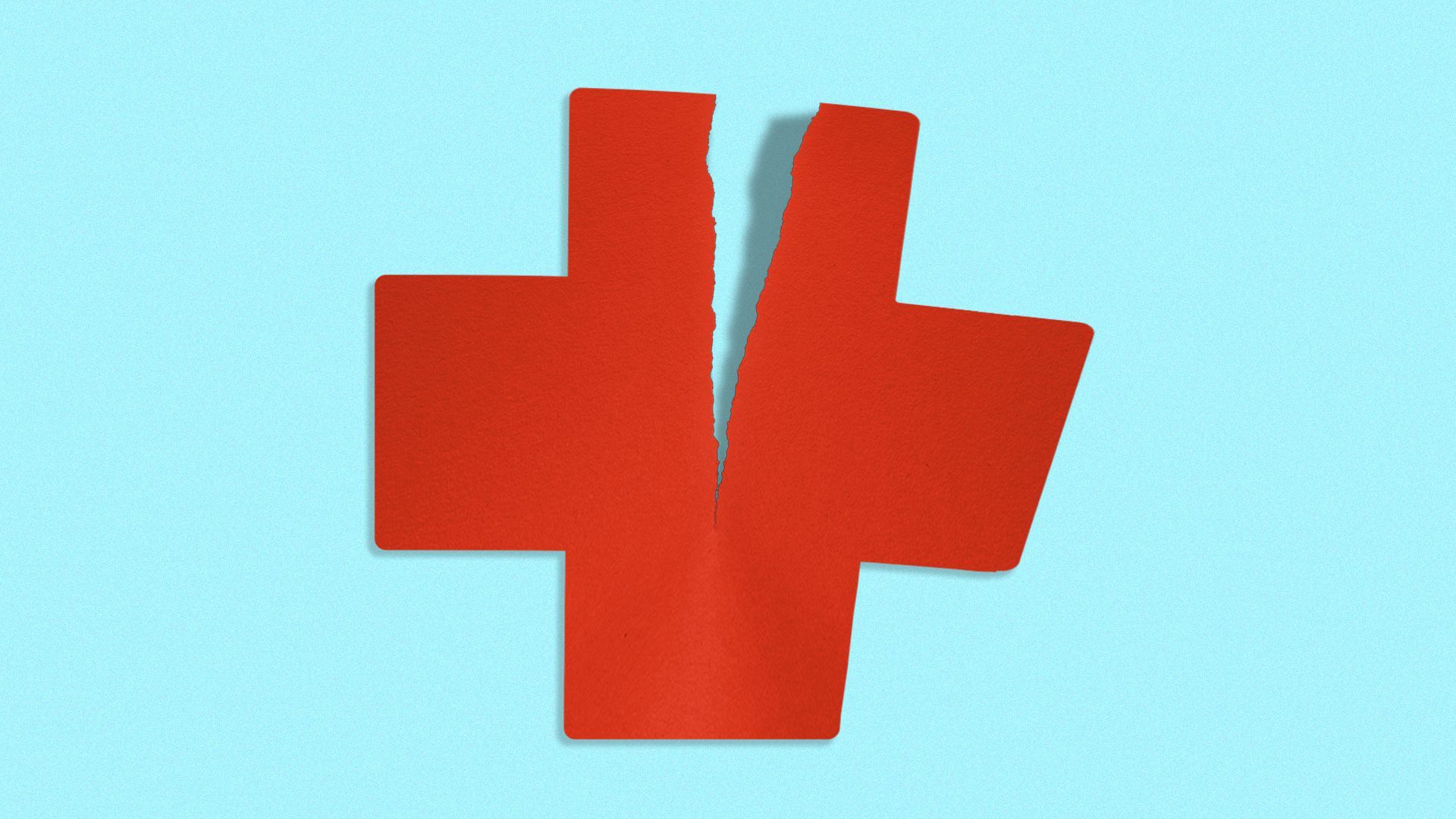 One in five Americans thought it was acceptable to threaten or harass public health officials over pandemic business closures as of last summer, research in JAMA Open Network shows.
Why it matters: The antagonism extended beyond science-doubters and people hurting from the effects of COVID-19, to higher earners, political independents and those with more education.
Details: The Johns Hopkins survey found the percentage of adults who believe that threatening public health officials was justified rose from 15% to 21% from November 2020 to the summer of 2021.
The biggest increases were among respondents who were male, identified as Hispanic and who were Republicans. There were also increases among those earning $35,000-$74,999 and $75,000 or higher.
Go deeper: While former President Trump has been blamed for stoking a divisive political climate and flouting public health measures, researchers found sentiment for harassment and threats continued to rise after President Biden took office and amid optimistic projections about vaccinations and falling case rates.
The researchers cited "pandemic fatigue," misinformation and a shifting knowledge base about COVID-19 how to avoid it as reasons for the rancor.
Our thought bubble: Restoring public trust in health officials will require plenty of engagement with many different groups.
4. United-Change trial begins
UnitedHealth is due to square off with the Justice Department today in a closely watched trial over whether its $8 billion deal to buy the health care technology company Change Healthcare is anti-competitive in nature.
Why it matters: The case before a federal judge in Washington, D.C., is the biggest test yet of the Biden administration's antitrust efforts in health care and focuses on the system for connecting providers to insurance companies.
The major anti-competitive complaints, per Axios' Sarah Pringle and Erin Brodwin:
United, via Change, would gain unfair access to a vast amount of its rival health insurers' competitively sensitive data.
United would also keep Change's collection of software and services, now available to various health care players, for itself — along with access to any future innovation.
Zoom out: The case tests the executive branch's power to curb the largest health care companies as they enter new markets and accumulate data on competitors along the way, Bloomberg News reports.
A Justice Department win could chill deals involving valuable data in other industries, per Bloomberg.
The case also is further evidence of a convergence in antitrust and data protection regulation.
5. While you were weekending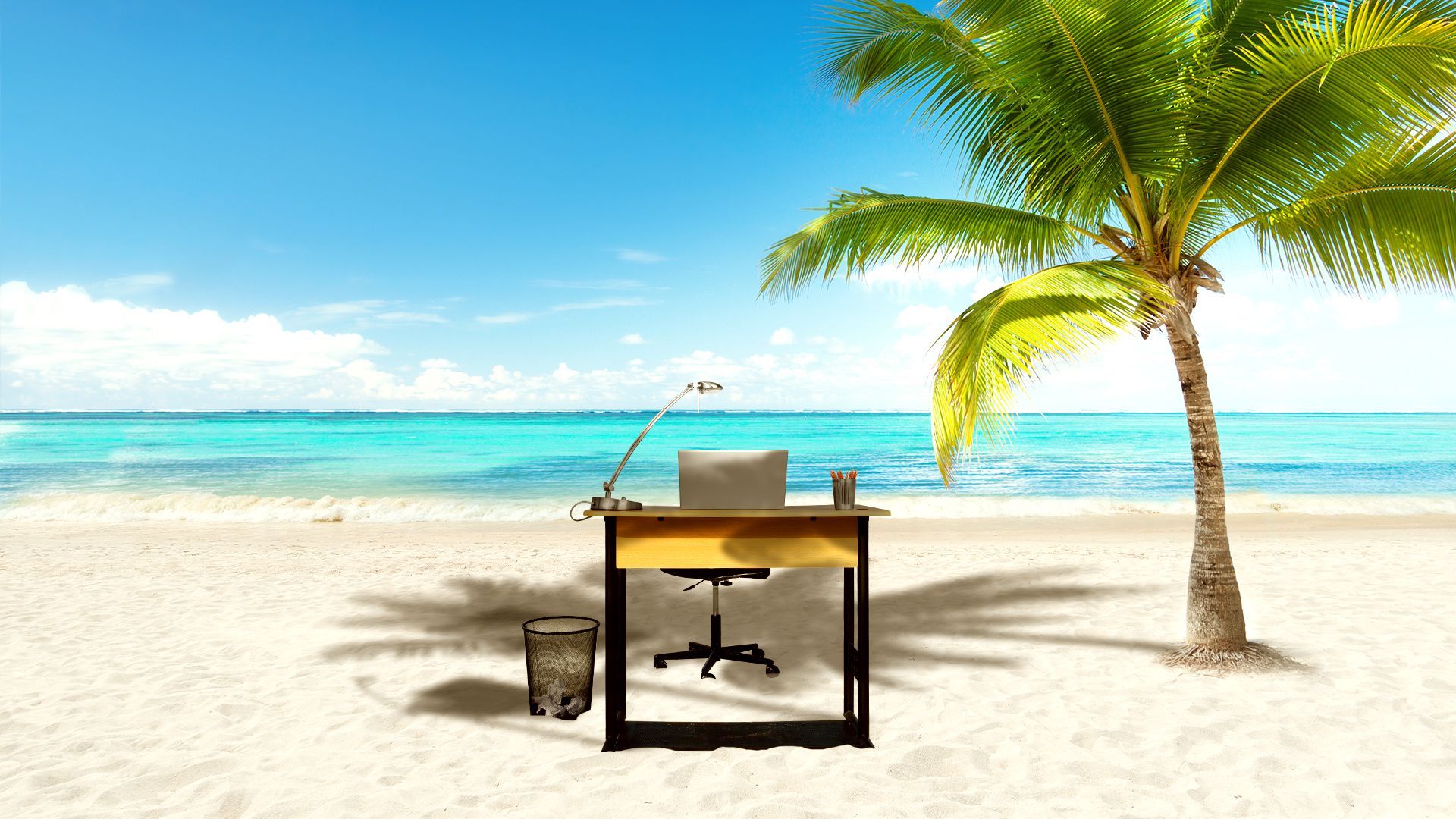 President Biden tested positive for a rebound case of COVID-19 after being treated with Paxlovid but didn't experience new symptoms. (Axios)
West Virginia moved closer to becoming the first state to pass restrictive abortion legislation following the overturning of Roe v. Wade. (Axios)
Sen. Pat Toomey (R-Pa.) defended voting against a bill to expand health care for veterans who fell ill after being exposed to toxic burn pits., saying Democrats tried to "sneak" $400 billion of unrelated spending into the measure. (Axios)