Axios Vitals
September 08, 2020
Good morning. I hope you had a safe and relaxing Labor Day.
Thank you so much to everyone who responded to Friday's newsletter with photos of your dogs! It made my day, and made me realize how difficult choosing only one dog of the week will be.
🚨 On tonight's "Axios on HBO": Mike Allen asks Mark Zuckerberg about right-wing dominance on Facebook, the CEO's view of his Silicon Valley competitors, and his relationship with President Trump (see clip). Catch the full interview at 11pm ET/PT on all HBO platforms.
Today's word count is 1,084, or a 4-minute read.
1 big thing: The college coronavirus meltdown
Tens of thousands of college students across the country have gotten infected with the coronavirus, and thousands more are being sent home to potentially spread the virus to their families and communities.
Why it matters: These concentrated outbreaks — and any subsequent mishandling of them — could fuel larger outbreaks across the country as we head into a fall that's already expected to be extremely difficult.
Driving the news: Colleges and universities have found at least 51,000 coronavirus cases already, according to the New York Times. Illinois State University, the University of South Carolina, Auburn University, the University of Alabama and the University of North Carolina at Chapel Hill have all reported more than 1,000 cases.
Many colleges are sending students home in response to outbreaks — which infectious disease expert Anthony Fauci called the "worst thing you could do," per ABC News.
Some states with rising case counts overall are also those with large numbers of college cases, as my colleagues reported last week.
Between the lines: The traditional college experience is inherently social. Schools are struggling to keep students from partying, let alone deal with crowded student housing situations.
Some colleges have resorted to virtual learning and asking students to return home, while others have allowed students to continue living on campus.
Many colleges have also set up isolation housing, but with varying degrees of success. Some students in isolation at the University of Alabama, for example, have been critical of the process, AL.com reports.
What we're watching: The University of Illinois at Urbana-Champaign, which has one of the largest case counts in the country, ordered a two-week quasi-lockdown beginning last week.
It will serve as a good indication of whether colleges can get outbreaks under control, and thus an indication of the future of in-person learning.
2. Why tech couldn't save us from COVID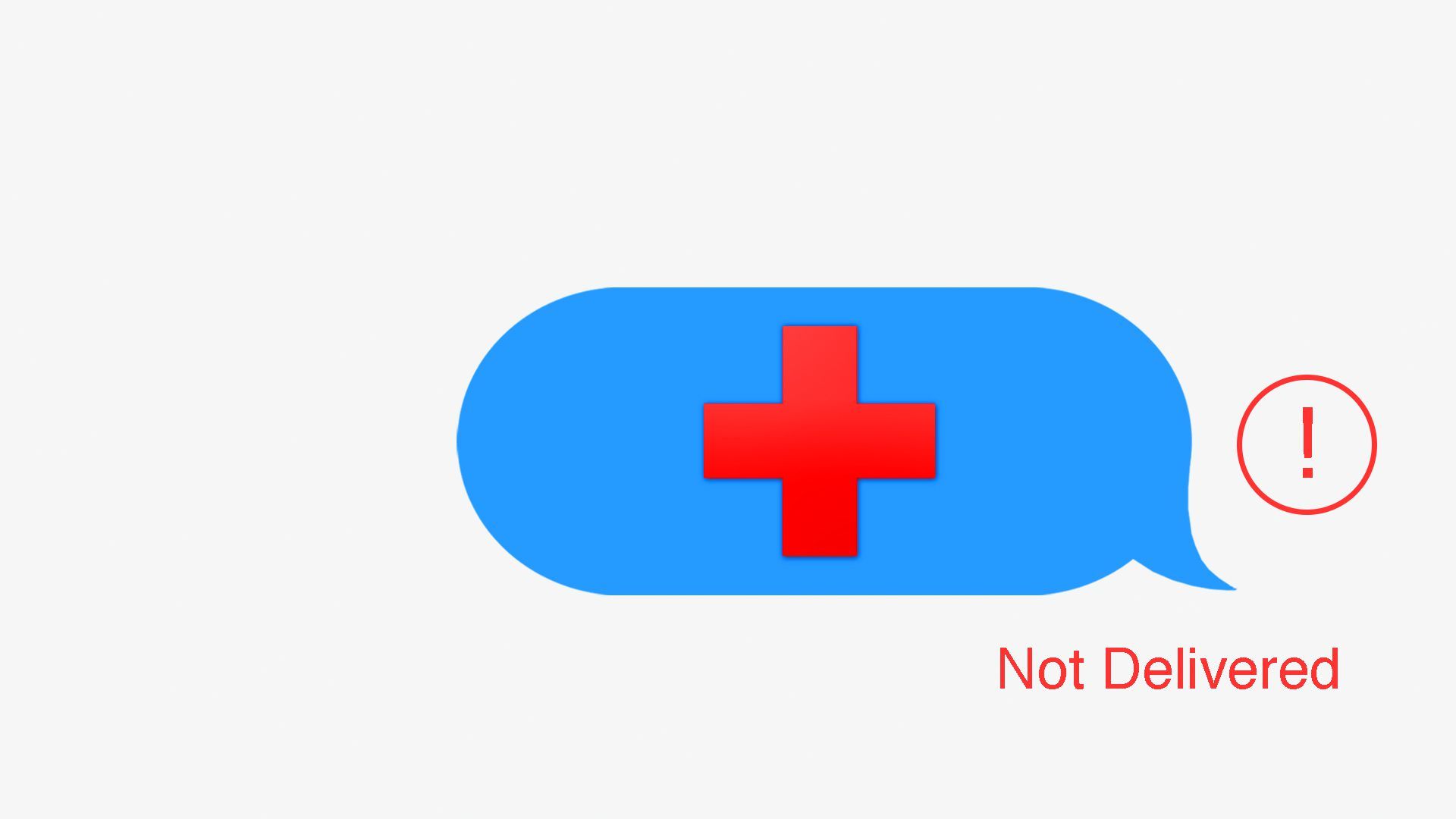 Tech's biggest, richest companies have proved powerless to help stop or stem the pandemic — largely because the companies' own products have destabilized the public sphere, Axios' Scott Rosenberg writes.
The big picture: When the greatest public health disaster of our lifetimes hit, the industry, despite earnest efforts, found that the information environment it had shaped via the internet and social media was profoundly vulnerable to misinformation, partisan division, ignorance and fraud.
Flashback: Silicon Valley saw the crisis as a moment to shine.
It provided an opportunity to reverse years of negative publicity around data privacy, misinformation and hate speech, and charges of anti-competitive practices — and to apply its engineering prowess to a collective threat.
During the first wave of lockdowns in the U.S. in March and April, the tech industry, moving into a leadership vacuum left by the federal government, mobilized to enable remote work and schooling and began building systems for virus tracking.
But the pandemic itself became a slowly cascading train wreck in the U.S. that shows no signs of ending. It has already left nearly 200,000 dead and put the economy in a coma.
Be smart: You can thoughtfully design contact-tracing tech to protect individual privacy and generate useful data. None of that will matter if the public — distracted by conspiracy theories, partisan propaganda and discredit-the-experts campaigns, all amplified by ill-defended platforms — doesn't believe contact tracing is needed or distrusts the institutions behind it.
3. The latest in the U.S.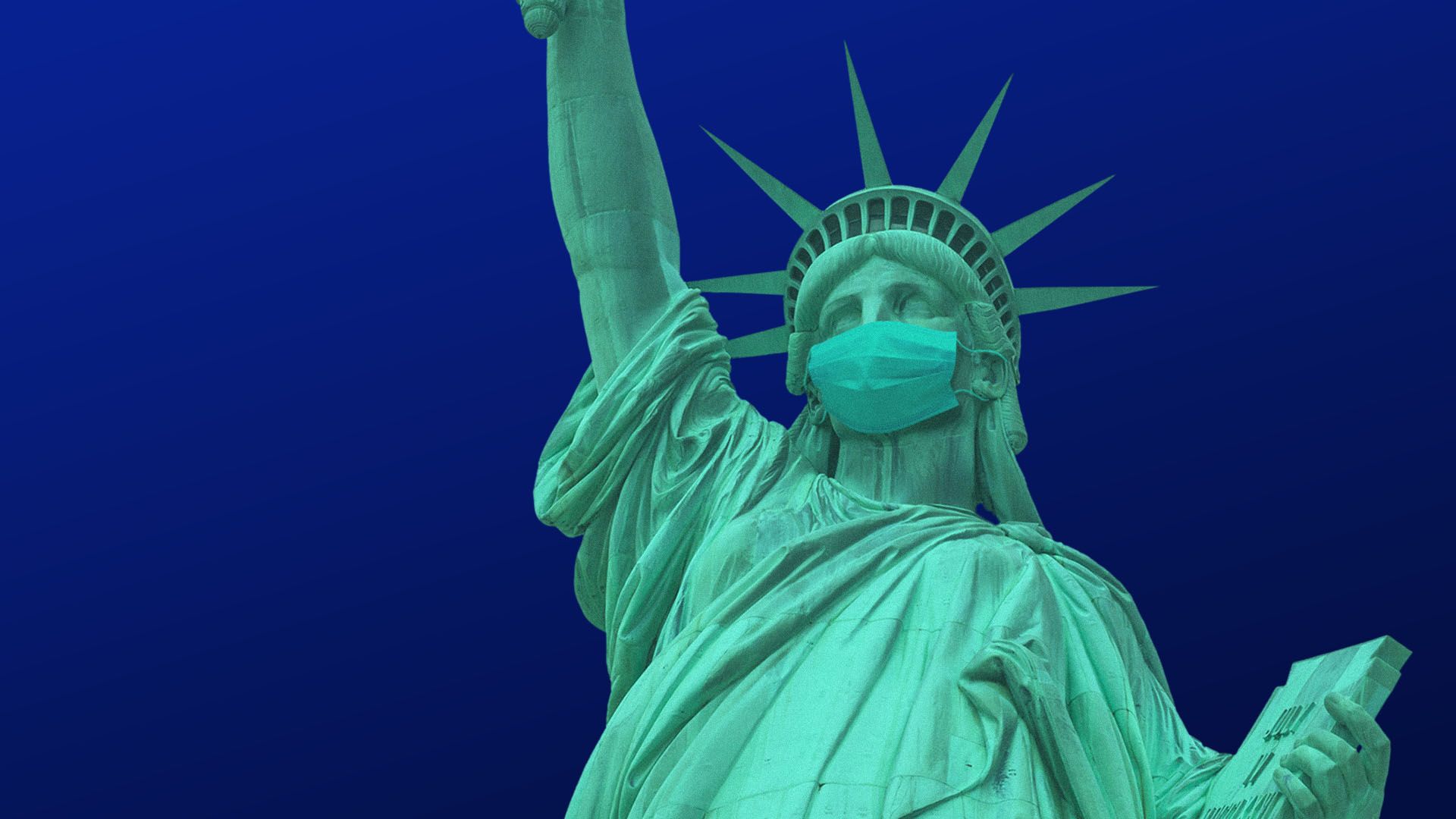 Joe Biden and Kamala Harris both warned Americans over the holiday weekend to be skeptical of anything Trump says about a potential coronavirus vaccine, saying they'll take their cues from scientists and not the president.
New York Gov. Andrew Cuomo (D) announced Sunday that the state's coronavirus infection rate has remained below 1% for 30 days, and COVID-19 hospitalizations have dropped to 410 — the lowest since March 16.
Voters are growing skeptical of a potential coronavirus vaccine, with the majority saying they would feel it was rushed without enough testing if one becomes available this year, according to a CBS News poll out Sunday.
Over 100,000 Americans have collectively reported roughly $132 million in fraud losses from scams related to the coronavirus and government stimulus checks since the March start of the pandemic, according to Federal Trade Commission.
4. The latest worldwide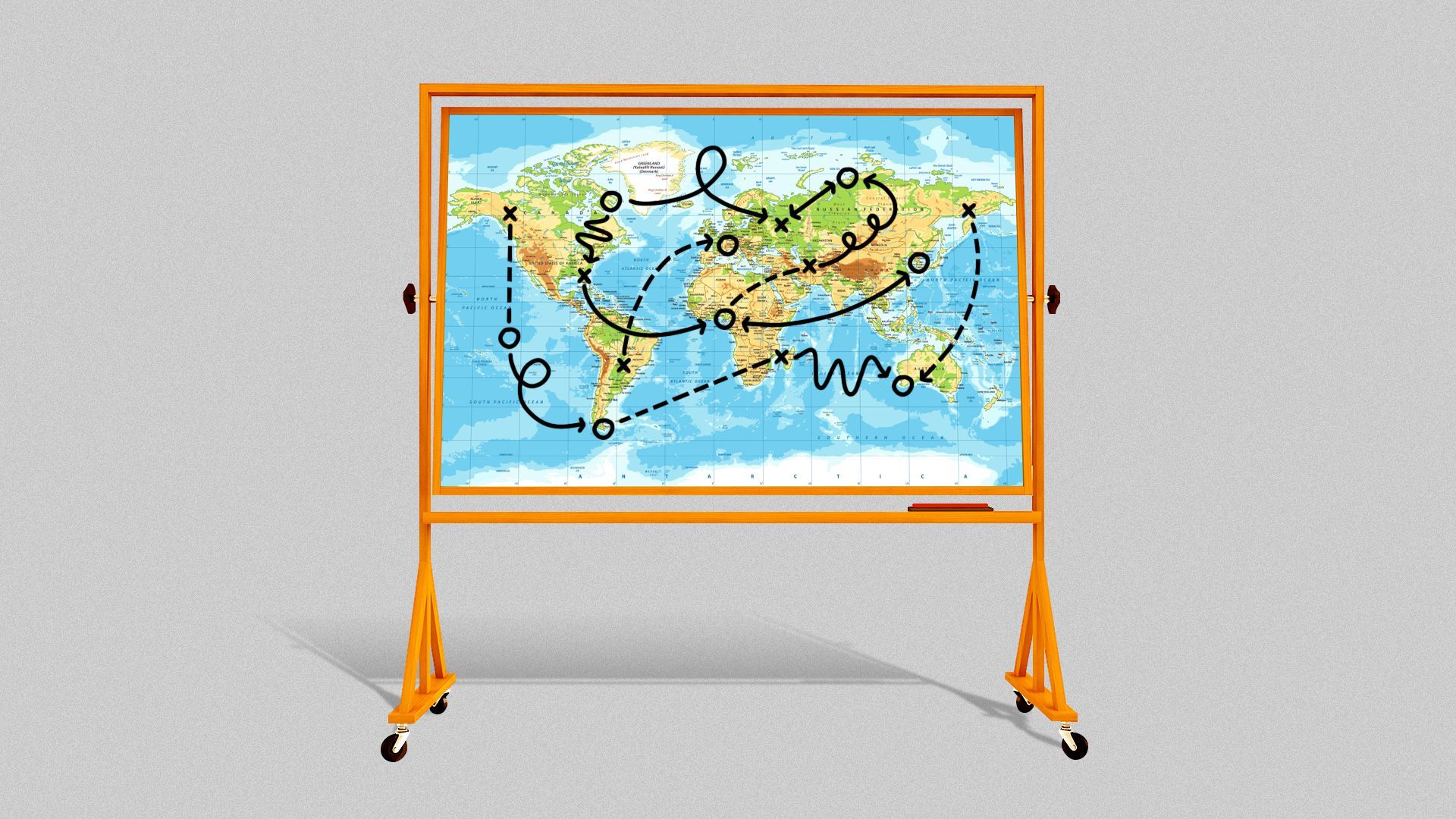 India is now second only to the U.S. for coronavirus cases after surpassing Brazil for infections on Monday morning.
The U.K. reported 2,998 new coronavirus cases on Sunday — the most in a single day since May.
The number of coronavirus in Spain on Monday surpassed 500,000, after the country confirmed some 26,000 new infections over the weekend.
The Israeli government will put its worst-affected regions back into lockdown starting Monday to combat a skyrocketing infection rate, the New York Times reports.
China will demand that passengers taking direct flights from the U.S. provide negative coronavirus test results within 72 hours before takeoff starting Sept. 15, China's U.S. embassy said in a statement.
5. Pandemic threatens progress on child mortality
Within a mere eight months, COVID-19 has damaged years of global progress in children's health and other areas by disrupting essential health services in many countries, Axios' Eileen Drage O'Reilly reports.
Why it matters: These disrupted services will result in a myriad of near- and long-term health problems. The global health organization PATH points to a projected increase in deaths in children under the age of 5 that could erase up to a decade of progress, according to preliminary findings shared with Axios.
What's happening: The interruption of antenatal care, facility births and immunizations caused by the pandemic now threatens recent advances made in child and maternal deaths, says PATH's Heather Ignatius.
The latest: 90% of the 105 responding nations in a recent WHO pulse survey said they experienced at least some disruption to their essential health services.
The most frequently disrupted services were routine immunization, noncommunicable disease diagnosis and treatment, family planning and contraception, treatment for mental health disorders, antenatal care and cancer diagnosis and treatment.
What they're saying: When it comes to impact on vulnerable populations like children, Ignatius says WHO's results are "pretty devastating."
With the disruptions to vaccination programs, "we're very concerned that we'll see a surge in diseases like polio, measles [and] hepatitis B" over the years to come, Ignatius said.
"If these estimates are right, we're looking at 20,000 kids a day dying due to preventable causes — that's a humanitarian crisis that no one's hearing about."
6. Telehealth needs work to address disparities
Telemedicine is subject to the same racial disparities as in-person care, according to a report published in the Journal of Informatics in Health and Biomedicine.
Why it matters: Health care providers and the Trump administration have heralded telemedicine as the great equalizer for Americans, but big gaps in access still persist, Axios' Marisa Fernandez writes.
Where it stands: The racial disparity in telemedicine shrunk during the pandemic, but it's still sizable, according to the study, which analyzed more than 140,000 telemedicine records between March and April, the of the peak pandemic in New York City.
13% of Black New Yorkers used telemedicine in that period, according to the study — up from just 8% a year earlier.
But nearly half the white population in NYC already used telehealth before the pandemic. The percentage decreased slightly in 2020.
Between the lines: The pre-existing digital divide will limit telehealth's ability to overcome the racial disparities baked into the health care system overall, the study says.