Good morning ... Happy Friday and, at long last, welcome to spring weather.
https://www.axios.com/newsletters/axios-vitals-bb4536f3-1590-4d42-a7ce-5da24c7e06b1.html?chunk=0#story0
New Jersey pushes back on ACA moves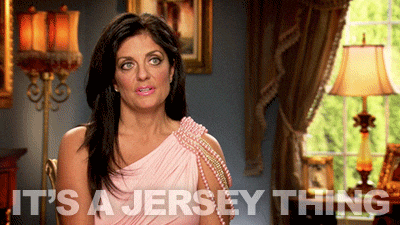 The New Jersey legislature yesterday approved two big bills designed to counteract some of President Trump's changes to the Affordable Care Act and stabilize the state's individual insurance market.
The bills: One would begin the process of seeking a federal waiver to establish a reinsurance program. The other would create an individual mandate in the state.
If Gov. Phil Murphy signs off, New Jersey would become only the second state in the country to have an individual mandate, and the first state to pass one since the federal coverage requirement was repealed.
The mandate bill would require New Jersey residents to buy coverage that meets New Jersey's standards — not the federal government's. And New Jersey already bans the sale of short-term health plans, which the Trump administration is expanding.
Together, this means that New Jersey's market would function a lot like the pre-Trump ACA.
Why it matters: Some ACA allies have pinned an awful lot of hope on the states to counteract the administration's policy moves. That's only likely to happen in blue states, and even there, the ultimate effects will probably be limited. But if Murphy signs these bills, they would likely give other blue states some encouragement to proceed.
Go deeper: Freelance health care journalist/analyst Andrew Sprung has written a lot about how these measures could preempt the administration's priorities.
https://www.axios.com/newsletters/axios-vitals-bb4536f3-1590-4d42-a7ce-5da24c7e06b1.html?chunk=1#story1
Digging into hospital quality reports
It's not uncommon for major deficiencies or questionable conduct to exist in hospitals. But Bob Herman notes that reports outlining those quality violations, which could put hospitals' Medicare funding in jeopardy, are becoming more accessible to the public.
The big picture: "We're beginning to get more real-time information," Charles Ornstein, a senior health care reporter and now editor at ProPublica, said at the annual Association of Health Care Journalism conference Thursday. Ornstein has compiled a running list of ways to track hospital quality and highlighted a few worthwhile sources:
https://www.axios.com/newsletters/axios-vitals-bb4536f3-1590-4d42-a7ce-5da24c7e06b1.html?chunk=2#story2
Getting Medicaid expansion on ballots is hard
In states whose governors and/or legislatures remain deeply opposed to expanding Medicaid, some advocates are turning to ballot initiatives. But it's an exceptionally hard road.
Maine was the first state to adopt the expansion through a popular vote. Its referendum passed last November, but the expansion still hasn't happened, thanks to resistance from Gov. Paul LePage — even an attempt to work around LePage's opposition was stymied by LePage's opposition.
The same thing could happen in Idaho, where advocates are gathering signatures to try to get Medicaid expansion on the ballot in November.
The three Republicans running for Idaho governor are unlikely to implement the expansion even if the ballot initiative passes,

BuzzFeed News reports

in a profile of the measure's supporters.
Gathering enough signatures just to get expansion on the ballot is a heavy lift. Advocates are tailoring different messages for different people and different parts of the state: "I always tell Republicans, 'This is federal money that we're just throwing away,'" one volunteer told BuzzFeed.
Idaho's ballot rules are also pretty rigorous: Supporters have to get signatures from 6% of the total population and 6% of the voters in at least 18 legislative districts.
And yet, as difficult as it is, Idaho is one of the best bets for expansion supporters. States like Texas and Florida have erected even higher barriers, making them less worth advocates' energy even though they could end up covering far more people.
https://www.axios.com/newsletters/axios-vitals-bb4536f3-1590-4d42-a7ce-5da24c7e06b1.html?chunk=3#story3
1 fun thing: The Rock, a gorilla and CRISPR
Dwayne "The Rock" Johnson has a new movie out. The premise is that some normally kind-of-scary animals, like a gorilla and a crocodile, ingest some complexes from the sophisticated gene-editing tool CRISPR, and then become extremely scary and terrorize the city of Chicago.
The delightful nerds over at STAT reviewed "Rampage" not just for its quality as a film, but for its fidelity to the science of CRISPR. So, how does it measure up?
I'm gonna let STAT do the talking:
"It's not insane that CRISPR could be used to change the features of an animal. Whether it could be used to double the size of a gorilla overnight, well, that might be a different story."
"All of the CRISPR work in this movie seemed to be WILDLY unregulated. There's no FDA cameo here. There's no Scott Gottlieb in skinny jeans."
"I'm definitely giving this movie too much credit, and you're absolutely right, but there were things in the movie that made me think of real CRISPR issues."
"At least The Rock and the rest of the 'Rampage' team own up to the fact that they take 'great liberties with the science' in the film's production notes."
Bonus: The Rock approves.