Axios Vitals
August 14, 2019
Good morning. Alzheimer's advocates have been among the attractions awaiting the presidential candidates at the Iowa State Fair, according to Stat.
Today's word count is 847 words, or ~3 minutes.
1 big thing: Another health industry lobby win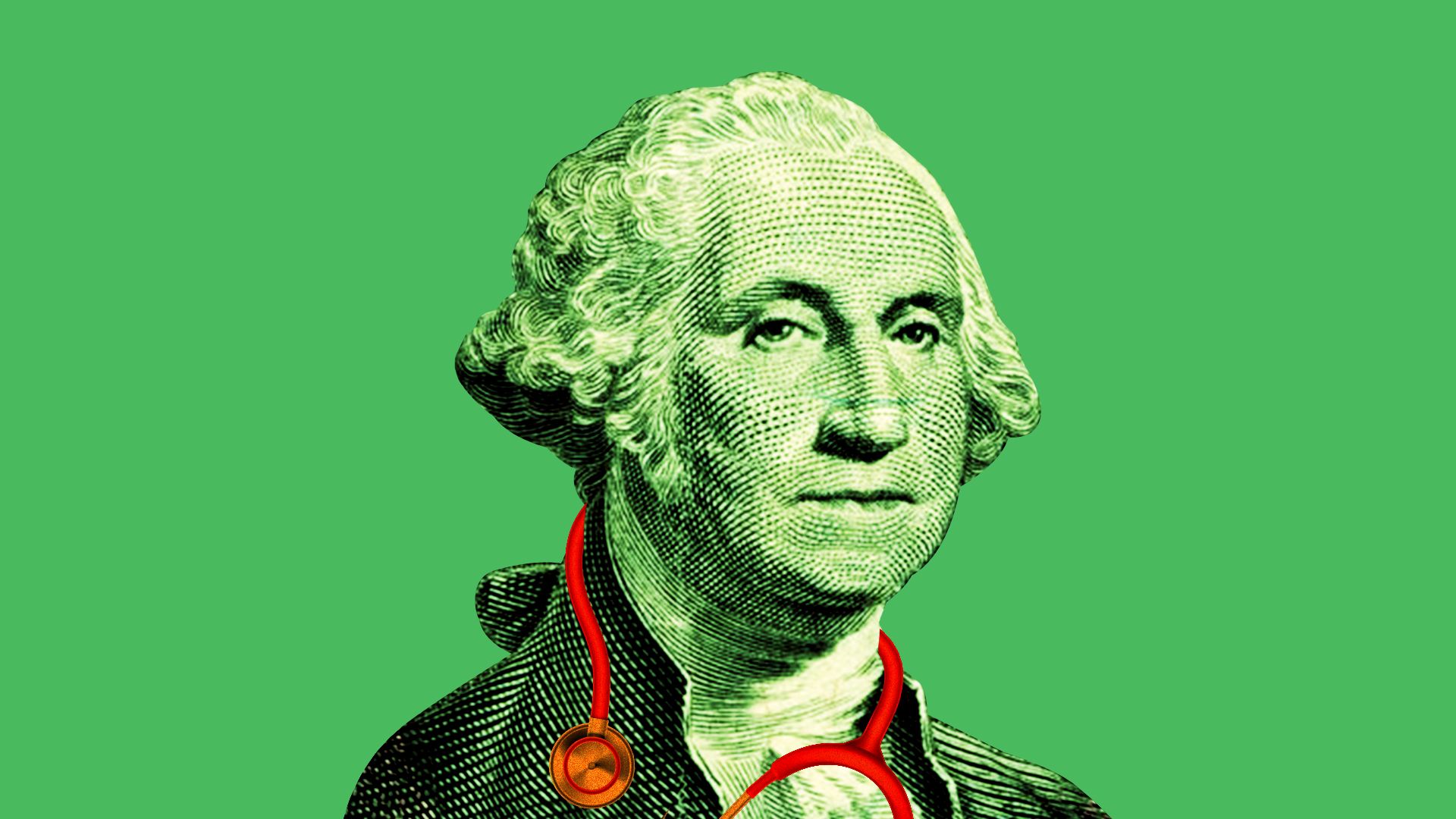 Hospitals, doctors and medical device companies have successfully lobbied Medicare to abandon a proposed 30% cut in payments for certain surgeries involving heart pumps, my colleague Bob Herman reports.
Why it matters: Regulators attempted to rein in spending on a powerful and well-financed niche, but the industry managed to preserve its payments yet again.
Where it stands: The Centers for Medicare & Medicaid Services in April proposed cutting rates for inpatient surgeries with "other heart assist system implants" by almost 30%.
Instead, in the final rule, federal officials backtracked and kept payments where they've been since 2018. Officials cited an "outlier circumstance" tied to coding data, and the agency did not comment beyond what was written in the rule.
These procedures often involve the Impella, a heart pump made by Abiomed, and usually cost Medicare around $75,000.
What they said: Many hospital systems, trade groups and surgeons argued that "extensive coding changes" over the past couple years have created billing inaccuracies, and therefore, Medicare should not touch the payments because such a change would be based on flawed data.
Between the lines: This is wash, rinse, repeat in health care, as the industry deluged the federal government with opposition and got what it wanted.
Abiomed was among the loudest critics of the proposal. And it had a lot to lose, considering Medicare is "particularly significant to our business," Abiomed has told investors.
Several heart doctors used almost identical language in portions of their letters to Medicare, and have also have accepted tens of thousands of dollars in honoraria and other fees from Abiomed and other device makers, according to the federal database that tracks payments between industry and doctors.
An Abiomed spokesperson sent Axios a statement reiterating most of the points in its comment letter to Medicare.
2. How employers are tackling health costs
Employers have more power over our health care system than anyone else, and they're getting more creative with how to wield it to lower costs, according to a new survey of large employers.
Why it matters: U.S. health care spending is going to become increasingly unsustainable until employers — which cover a plurality of Americans — decide they've had enough.
The survey, conducted by the National Business Group on Health, is another sign that they're getting closer to that point.
A PwC report recently predicted that 2020 will be "a year in which more employers fight back."
Details: The survey reflects 147 large employers covering 15 million people.
It found that employers are increasingly focused on primary care, as prevention is a lot more cost-effective than treatment.
34% of the employers said primary care will be available on or near the worksite next year, and 24% said they'll steer patients to physician-based alternative care organizations or high performance networks.
Additionally, employers are grappling with how to handle the services that do drive their high costs.
More than a quarter are expanding their use of centers of excellence in areas like orthopedics and fertility, and many said they're considering alternate ways of paying for new million-dollar specialty drugs.
Yes, but: Even with these strategies, costs are still expected to rise by 5%.
Go deeper: If there's a turning point on health costs, it'll come from employers
3. Renewable energy can boost health outcomes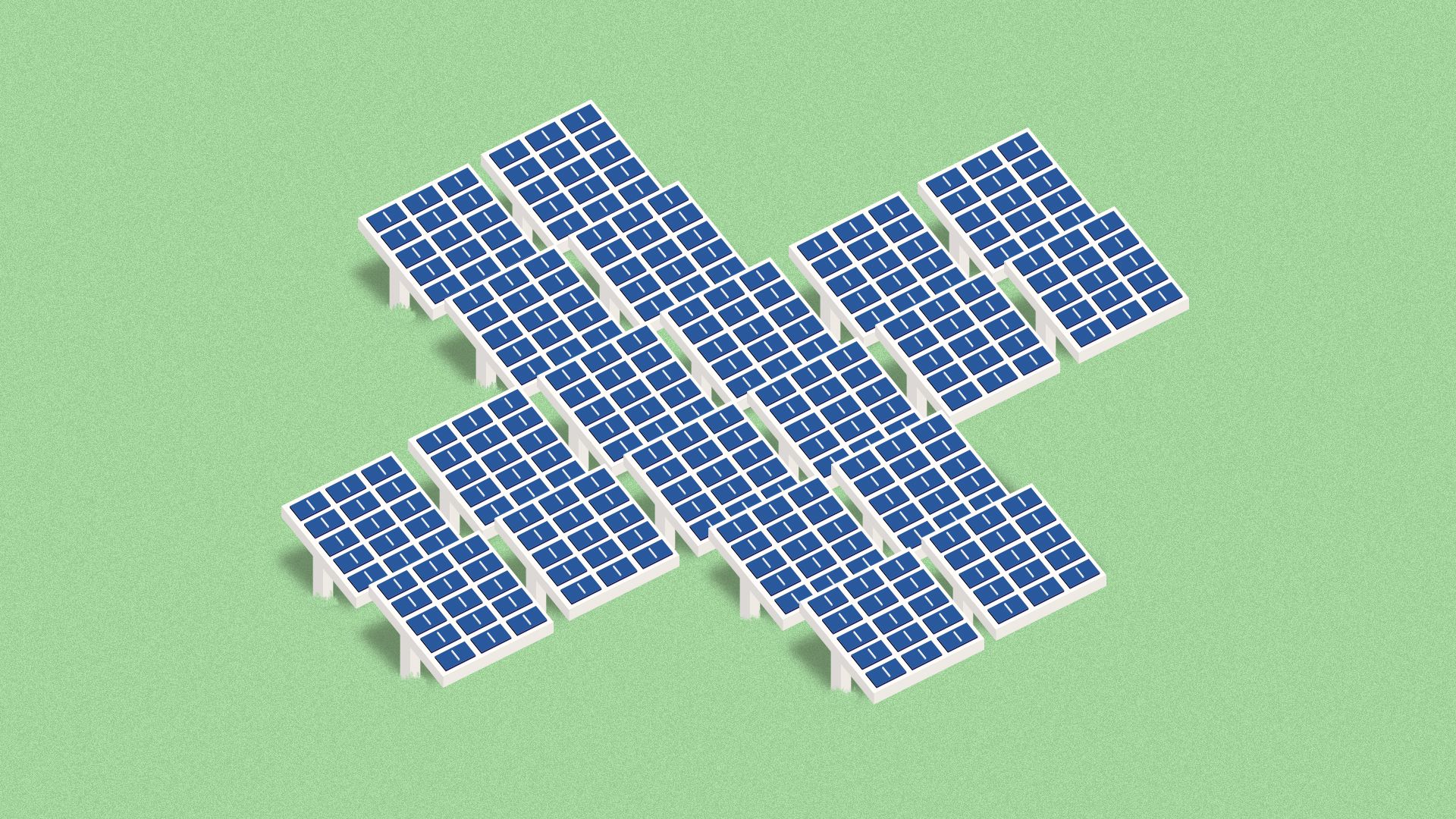 A new peer-reviewed study finds substantial health benefits in Rust Belt states when utilities are required to supply escalating amounts of renewable power, my colleague Ben Geman reports.
The researchers modeled existing mandates and what happens if they're made more stringent.
What they found: Maintaining existing requirements would yield health benefits of $4.7 billion in 2030, compared to costs of $3.5 billion.
Doubling the average required renewables share of the power mix brings health benefits of $20 billion against $9 billion in costs.
4. Panel recommends substance abuse screening
An influential panel yesterday recommended that doctors screen all adult patients for illicit drug use, a response to the severity of the opioid epidemic and other substance abuse, the NYT reports.
Why it matters: In 2017, a federal survey found that 1 in 10 Americans older than 18 reported using illegal drugs or misusing prescription medication.
Research shows that screening can help lead to intervention, the panel said.
Yes, but: The panel, the U.S. Preventive Services Task Force, didn't extend the recommendation to teenagers.
There are also challenges to implementation. Doctors may not know how to approach the subject in a way that makes patients comfortable with answering honestly, and they also must be prepared to refer a patient for further diagnosis or treatment.
The big picture: Experts say one of the key holes in our approach to the opioid epidemic is figuring out how to connect patients to treatment after they interact with the medical or criminal justice system.
Go deeper: How to change treatment for opioid addiction
5. Where does 340B stand, anyway?
Medicare's outpatient rule from earlier this month reveals how the federal government is creating a backup plan if a court invalidates major cuts to the 340B drug program, health care attorney Ellyn Sternfield writes in a Mintz blog.
Where it stands: The D.C. Circuit Court temporarily halted the massive reductions to hospitals' 340B drug payments for 2018 and 2019, and expects to wrap up its review of the case by October, Bob writes.
Now, CMS appears to be creating a compromise if it loses in court by proposing to cut 340B payments by just 3 percentage points instead of the proposed 29 — a plan that hospitals would still profit from.
"This amount would result in payment rates that are well above the actual costs hospitals incur in purchasing 340B drugs, and it is being proposed solely because of the court decision," CMS officials wrote in the rule.
Yes, but: "If CMS wins at the Court of Appeals, all bets are off," and hospitals would absorb billions of dollars in retroactive and future pay cuts, Sternfield writes.