Axios Vitals
August 01, 2019
Good morning!
Today's word count is 865 words, or ~3 minutes.
1 big thing: Importation isn't a silver bullet to lower drug prices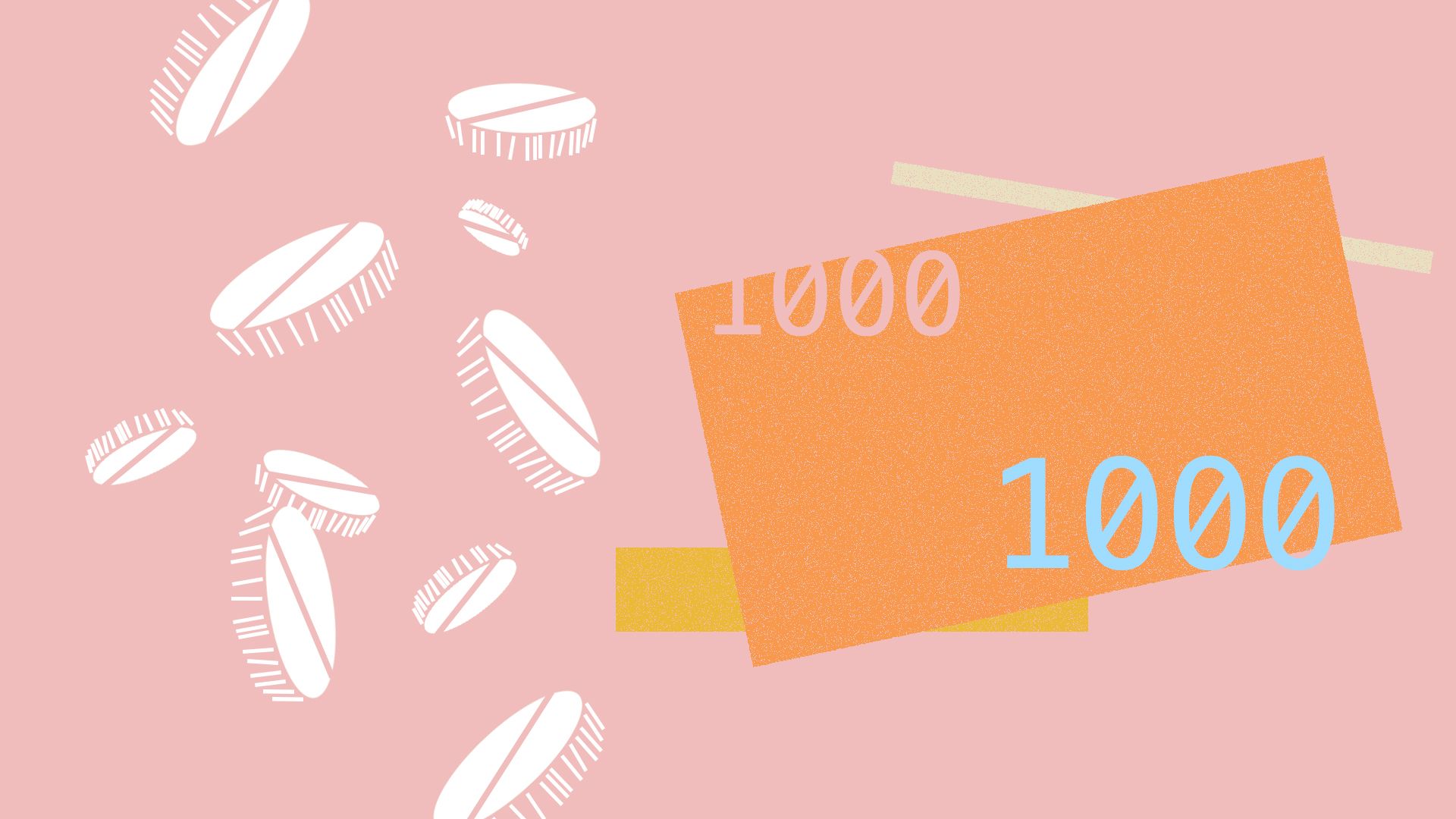 The Trump administration is moving forward on the traditionally Democratic policy of importing prescription drugs from abroad, but the impact — if the proposals are actually finalized — could be pretty muted.
The big picture: While importation could help some patients afford their drugs, the policy overall is an attempt to take advantage of other countries' lower drug prices while avoiding taking direct action to limit prices in the U.S.
Details: HHS announced 2 pathways for drug importation yesterday. The first would allow patients to import certain drugs from Canada.
Notable exceptions are biologics (including insulin), controlled substances and intravenously injected drugs.
States, wholesalers and pharmacies would submit demonstration proposals to HHS, which would be time-limited and subject to safety and cost conditions.
This will likely take years to implement.
Yes, but: There are a lot of reasons to be skeptical about its impact — especially because Canada doesn't have large quantities of drugs compared to the U.S. supply and it's not thrilled about the idea of sending them to us.
The second pathway would allow drugmakers to import versions of FDA-approved drugs that they're selling in other countries, or to sell the same drug at a different price in the U.S. by working around their contracts with supply chain middlemen.
It appears to address complaints by drug companies, according to HHS' outline of its plan. But "it's not clear to me why manufacturers would want to do that," said Vanderbilt's Stacie Dusetzina.
The other side: "Rather than surrender the safety of Americans by importing failed polices from single-payer countries, we should work on solutions here at home that would lower patient out-of-pocket costs at the pharmacy counter," said Steve Ubl, CEO of the Pharmaceutical Research and Manufacturers of America.
2. Democrats' fight about who pays for health care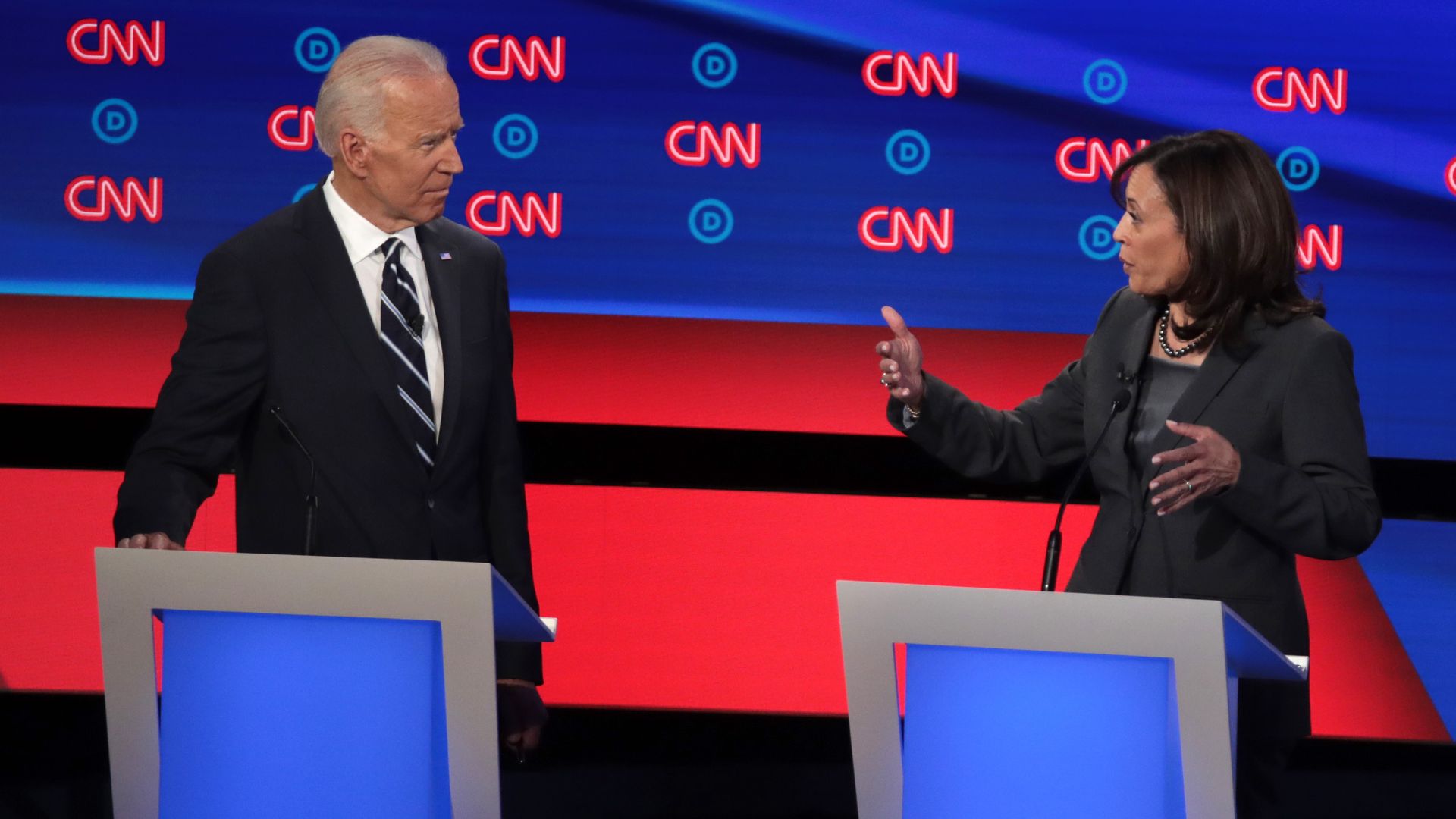 Although it was anything but straightforward, last night's Democratic health care debate was partially about who pays for health care and how they pay for it.
For example, Sen. Kamala Harris and former Vice President Joe Biden brought up copays and deductibles in their spat about, among other things, whether to eliminate the employer insurance system.
Addressing the fact that the most liberal Medicare for All plans would offer care without deductibles, Biden said, "The fact of the matter is that there will be a deductible — there will be a deductible in their paycheck."
The big picture: We currently pay for health care through taxes, premiums and our out-of-pocket spending. Medicare for All — whether it's full-blown single payer or a public option — shifts at least some of that spending on premiums and deductibles onto taxpayers.
That shift would likely hit higher income brackets and corporations harder than lower ones, depending on how the plan is structured.
The bottom line: How receptive Americans are to a more expansive version of Medicare for All is almost certainly related to how they feel about their increasing out-of-pocket obligations.
Related: President Trump is prepping an executive order for next week that's focused on strengthening Medicare, WSJ reports. A White House official said that the order is intended to serve as a point of contrast with Democrats' Medicare for All push.
Go deeper: Workers' health care costs just keep rising
3. Arizona files opioid lawsuit to SCOTUS
Opioid lawsuits have now reached the Supreme Court, after Arizona yesterday filed a lawsuit directly to the highest court in the land, NYT reports.
The suit asks the justices to order the Sackler family, which owns OxyContin maker Purdue Pharma, to return billions of dollars to the company that the state says were "siphoned" away by the family.
The transfer of these funds was intended to make it harder for victims of the opioid crisis to receive compensation, the lawsuit alleges.
Between the lines: The Supreme Court rarely hears cases that lower courts haven't yet considered. "I do think it's a long shot," acknowledged Mark Brnovich, Arizona's attorney general.
4. Medicare proposes outpatient hip replacements
Medicare is proposing to start paying for total hip replacement surgeries in outpatient surgery centers next year, meaning patients can go home the same day they get the procedure instead of having to stay overnight in a hospital, my colleague Bob Herman reports.
Why it matters: Medicare spent roughly $6.5 billion on hospitalizations tied to hip and knee replacements in 2016. There's a push to move more of those costly procedures into surgery centers because patients could recover at home and it's cheaper to do as an outpatient.
Between the lines: Many patients with commercial insurance get new hips and knees in surgery centers instead of hospitals. Medicare started allowing knee replacements to occur in outpatient centers in 2018, and officials have contemplated doing the same with hip replacements since then — so this was just a matter of time.
Hospitals aren't thrilled about this shift because these surgeries are more lucrative in the inpatient setting. 
There's also concern about whether Medicare patients, who usually are older and more frail, need extra recovery time before going home.
Yes, but: Surgery centers and orthopedic surgeons naturally love this because they'll get a ton of new Medicare patients, and the revenue that comes along with it.
And hospitals have been hedging this trend for years by acquiring orthopedic surgery centers and physician groups.
Go deeper: Hospital joint replacement prices are all over the board
5. States keep trying on GOP Medicaid reforms
Utah will ask the Trump administration for per capita spending limits for certain Medicaid beneficiaries — despite its rejection of Utah's partial Medicaid expansion last weekend, Politico's Rachana Pradhan tweeted last night.
And New Hampshire is appealing a federal court's ruling against its Medicaid expansion work requirement, the Concord Monitor reports.
My thought bubble: Blue and red states are providing a much clearer picture of what each party actually wants to do on health care.
Go deeper: