Good morning ... The Winter Olympics are too cold for some events and some spectators, Bloomberg reports. What did we expect when we decided to have outdoor events during the Earth's unequivocally worst season?
https://www.axios.com/newsletters/axios-vitals-ba9f6076-2754-46d0-8d49-206a7d3aca2e.html?chunk=0#story0
What we learned from Trump's health care budget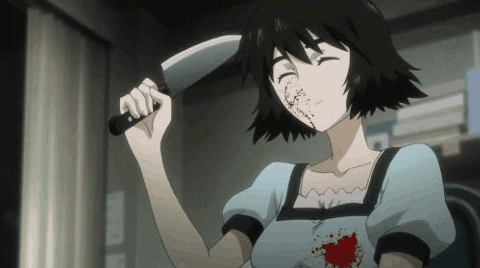 Presidents' budgets are not legislative documents. They're wish lists. So it's easy to make too much of them — there's really no penalty for swinging for the fences, nor is there much incentive to try to craft a budget that would please a lot of people.
But with the caveat that the budget is just a statement of priorities, here's what we can glean from the choices the Trump administration announced yesterday:
Public health is out. President Trump's budget proposed some steep cuts to public-health agencies and programs, including significant reductions at the Centers for Disease Control & Prevention.
Medicaid is a prime target. The budget calls for steep, blunt cuts to Medicaid — cuts that would total more than $1 trillion over a decade, by the White House's math. Those include the dramatic cuts from last year's repeal-and-replace bills, which are obviously not going to happen. But the budget also calls for tighter eligibility rules, fewer benefit mandates and more rigorous screening for things like immigration status.
ACA stabilization is in? Trump's budget called for fully repealing the Affordable Care Act. But it also says Congress should fund the law's cost-sharing subsidies — funds Trump cut off last year. And it calls for fully funding the law's "risk corridors" program, which helps soften the blow for insurers who have had a rough time in the exchanges.
Medicare is somewhere in the middle. The budget would significantly reduce Medicare spending, but a lot of those savings are pretty technical, and some are reruns from President Obama's budgets.
Pharma is not completely safe. No, Trump hasn't formally proposed Medicare price negotiations, and he probably won't. But his budget does still call for several steps that would lower seniors' drug costs, including creating a new cap on seniors' out-of-pocket costs.
The bottom line: A lot of these proposals would need congressional approval, and that's why a great many of them will never see the light of day. But this is a pretty good roadmap to the administration's priorities — one that should make Medicaid advocates, including hospitals, especially nervous.
https://www.axios.com/newsletters/axios-vitals-ba9f6076-2754-46d0-8d49-206a7d3aca2e.html?chunk=1#story1
Opioid crisis has cost the U.S. $1 trillion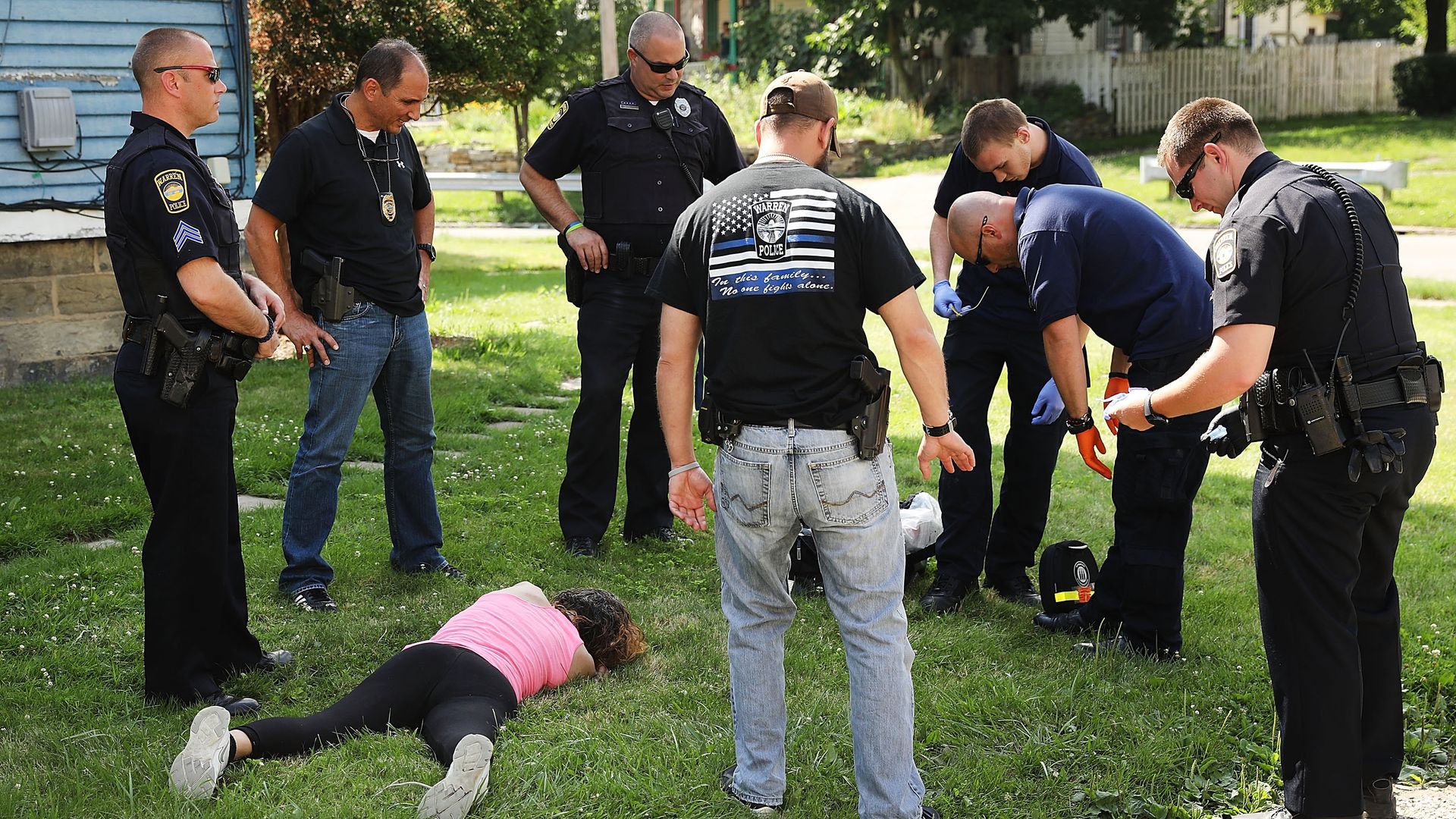 The opioid crisis has cost the U.S. $1 trillion since 2001, according to Altarum, a nonprofit health research firm. Those costs have been increasing more rapidly over the past few years, and Altarum projects they'll grow by another $500 billion by 2020.
By the numbers:
Most of that $1 trillion comes from wages, productivity and tax revenue that were lost to overdose deaths, Altarum said.
The health care system directly carried about a quarter of the total financial burden — almost $216 billion — largely from emergency treatment of overdoses.
The human cost: Roughly 64,000 people died of drug overdoses in 2016, driven by a recent surge in deaths from fentanyl, heroin and prescription opioids — making today's addiction crisis worse than the HIV epidemic at its peak.
Between the lines: "Lost wages and productivity" can seem like a nebulous cost, but it's a good way to think about the ripple effects of this crisis beyond the people who die from it. When 116 people per day are dying from opioid-related overdoses, at an average age of just 41, their "lost wages and productivity" are a partial measure of the hole that's left in their families and their communities.
https://www.axios.com/newsletters/axios-vitals-ba9f6076-2754-46d0-8d49-206a7d3aca2e.html?chunk=2#story2
Everybody likes Scott Gottlieb
Or at least, nobody really hates him — which is about as much as any political appointee can hope for anymore.
Buzz: The New York Times had a long front-page story yesterday that bears out what I've heard, as well: Food and Drug Administration commissioner Scott Gottlieb is extremely well liked, even by some Democrats who are surprised by how much they like him.
Gottlieb is a conservative, so of course liberal-leaning people aren't going to like every decision and may not be comfortable with some of the industry connections he's brought into the agency.
Still, he's won a lot of praise from public-health advocates with his full-throated embrace of medication-assisted therapy for opioid addiction.
And he's been equally vocal about clearing the FDA's backlog of generic drug applications as a means to help lower prices — which is one of the bigger steps the FDA can take on an issue that's generally outside its explicit purview.
Key quote: "I thought he was a bad pick," Andrew Kolodny, a co-director of opioid policy research at Brandeis University, told the NYT. "But I may have been wrong."
https://www.axios.com/newsletters/axios-vitals-ba9f6076-2754-46d0-8d49-206a7d3aca2e.html?chunk=3#story3
Report: Opioid makers paid advocacy groups millions
Opioid manufacturers have paid more than $9 million to third-party advocacy groups that then fought limits on opioid prescriptions and downplayed the risks of the drugs, according to a new report from Sen. Claire McCaskill.
The details, according to McCaskill's report:
5 leading opioid makers paid roughly $9 million to 14 advocacy organizations between 2012 and 2017. Individual doctors associated with those groups made another $1.6 million over that time frame — just as the epidemic was accelerating.
Among others, those organizations include the Academy of Integrative Pain Management, the American Academy of Pain Medicine, the U.S. Pain Foundation and the National Pain Foundation.
Several of those organizations criticized CDC guidelines in 2016 that recommended limiting painkillers. Some of them also produced materials that minimized opioids' addictive potential, although the examples cited in the report largely happened before the funding transfers cited in the report.
Go deeper: An overwhelming majority of patient advocacy groups are funded at least in part by the drug or device industries, according to a study published last year in the New England Journal of Medicine.
https://www.axios.com/newsletters/axios-vitals-ba9f6076-2754-46d0-8d49-206a7d3aca2e.html?chunk=4#story4
Update on Envision and McCaskill: tumbleweeds
Speaking of McCaskill, remember last fall when she demanded Envision Healthcare cough up documents and information about its controversial emergency room billing practices? Well, we are four months past her original deadline for Envision, and there are still no answers, my colleague Bob Herman reports.
What we're hearing: McCaskill's office and Envision are going back and forth with each other, and the hope is to put something out in a few weeks. There's still nothing concrete, though, for those who are interested in the company's out-of-network billing.
https://www.axios.com/newsletters/axios-vitals-ba9f6076-2754-46d0-8d49-206a7d3aca2e.html?chunk=5#story5
Copay coupons: the next big drug pricing debate
All you Herman-heads out there, be sure to check out Bob's "field report" video breaking down the coming changes in how insurers plan to process drug companies' discount coupons — and how it could roil the debate over drug prices.
Go deeper: Read Bob's coverage of the coupon controversy.