August 31, 2018
TIL: The same person who co-founded the Atari video game system, Nolan Bushnell, also founded Chuck E. Cheese. That has nothing to do with health policy, but hey, impress your family and friends with a fun fact at your Labor Day festivities.
1 big thing: Why there's no surprise bill backlash — yet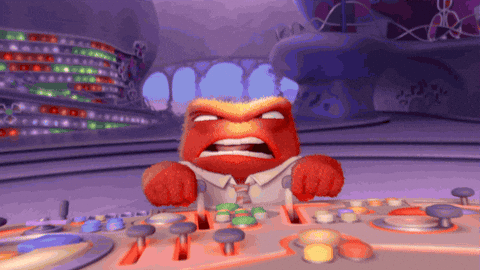 Investigative projects from Kaiser Health News/NPR and Vox have exposed pernicious billing practices from hospitals and doctors that have left patients shocked, angered and exasperated.
The bottom line: Hospitals have taken PR hits with the airing of surprise bills, but nothing suggests their practices will change in the short term.
Driving the news: The $109,000 heart attack bill, reported by KHN's Chad Terhune, went viral this week, and the hospital eventually caved by offering to wipe away 99% of the amount billed.
This was an extreme example of a family getting blindsided, but "in smaller amounts, $10,000, $20,000, it happens all the time," KHN editor-in-chief Elisabeth Rosenthal told "CBS This Morning."
More than half of U.S. adults "have been surprised by a medical bill that they thought would have been covered by insurance," according to a new survey from research group NORC at the University of Chicago.
However, every American facing medical debt does not have their own personal investigative journalist.
The big picture: Drug prices have been in the crosshairs of lawmakers, and health insurers have always been a punching bag. But hospitals and doctors aren't attracting any large-scale movement to rein in pricing and billing tactics.
"There's a huge amount of trust in the providers people choose to go to," said Caroline Pearson, senior fellow at NORC. "I think we've got a long way to go until we have backlash against those providers. But as insurance gets more complicated and out-of-pocket costs rise, we're going to see more and more surprise bills."
The other side: Ashley Thompson, SVP of policy at the American Hospital Association, said in a statement that "patients and their families should be protected from...unexpected medical bills," but "insurers have the primary responsibility for making sure their networks include adequate providers."
Looking ahead: Medicare for All and all-payer rate setting are the most direct ways to eliminate surprise bills, but the industry is not about to support those policies.
America's Essential Hospitals, the lobbying group for safety net hospitals that presumably would have the most to gain from rate setting, has "no formal policy position" on Medicare for All.
2. The dire threat of antibiotic resistance
We need better screening and increased drug research into new antibiotics if we're going to head off a potential future with no effective medications to fight common infections like gonorrhea, syphilis, E.coli and staph, my colleague Eileen Drage O'Reilly reports. 
Why it matters: Antimicrobial resistance is projected to be the top killer by 2050 — "outpacing even cancer," according to Amy Mathers, assistant professor at the University of Virginia School of Medicine.
3. ACO yeah, new data
The Centers for Medicare & Medicaid Services has released new data on accountable care organizations that, on a high level, show the networks of hospitals and doctors saved Medicare money in 2017 and scored high quality marks.
By the numbers:
True savings to taxpayers, attributed to nearly 500 ACOs, hover around $1 billion, according to Farzad Mostashari, the former top health IT official in the Obama administration who runs ACO startup Aledade.
$1 billion is a lot of money, but that represents about 0.2% of what was spent on Medicare Parts A and B last year.
The bottom line: ACOs have reduced federal health care spending more than what skeptics expected. But there are still questions of whether ACOs could have reduced Medicare spending even more if hospitals and doctors were on the hook for paying back losses sooner and if there is a limit to how much they could really save in the future.
4. Looming pharma antitrust issues
The Federal Trade Commission plans to hold antitrust hearings later this year, and health care groups haven't been shy about telling regulators this month what they want done with the pharmaceutical industry.
What they're saying:
Consumer groups teamed up with America's Health Insurance Plans to urge the FTC to "stop sham and anticompetitive transactions that unnecessarily delay generic drug and biosimilar competition."
Former Rep. Henry Waxman told the FTC it should conduct a deep analysis of pharmacy benefit manager consolidation and how PBM contracts affect drug prices.
PhRMA, building on its long campaign against PBMs, similarly wants pharmacy benefit rebates to be scrutinized.
Between the lines: The Hatfields and the McCoys still have guns pointed toward each other.
5. That's not how HIPAA works
File this under: "HIPAA being used as an excuse for anything."
Driving the news: New police body cam footage shows the editor of the Colorado Independent was handcuffed after police officers said she couldn't take photos of a man they were surrounding on a sidewalk, which led her to try to take photos of their badges. This exchange took place after one of the police officers said the editor could not photograph the man because it would violate HIPAA:
"There's also a First Amendment," the editor said. "Have you heard of it?"
"That doesn't supersede HIPAA," the officer said.
Reality check: HIPAA has absolutely nothing to do with taking photographs on a sidewalk.
Have a safe Labor Day weekend. We'll be back next week on Tuesday. Feel free at any time to drop us your own TIL (Today I Learned) fact, related to health care or not: [email protected] and [email protected].