Axios Vitals
March 04, 2021
Good morning.
Today's word count is 862, or a 3-minute read.
1 big thing: The danger of a fourth wave
The U.S. may be on the verge of another surge in coronavirus cases, despite weeks of good news, Axios' Sam Baker and Andrew Witherspoon report.
The big picture: Nationwide, progress against the virus has stalled. And some states are ditching their most important public safety measures even as their outbreaks are getting worse.
Where it stands: The U.S. averaged just under 65,000 new cases per day over the past week. That's essentially unchanged from the week before, ending a six-week streak of double-digit improvements.
Although the U.S. has been moving in the right direction, 65,000 cases per day is not a number that indicates the virus is under control. It's the same caseload the U.S. was seeing last July, at the height of the summer surge in cases and deaths.
What we're watching: Texas Gov. Greg Abbott on Tuesday rescinded the state's mask mandate and declared that businesses will be able to operate at full capacity, saying risk-mitigation measures are no longer necessary because of the progress on vaccines.
But the risk in Texas is far from over. In fact, the state's outbreak is growing: New cases in the state rose by 27% over the past week.
Mississippi Gov. Tate Reeves also scrapped all business restrictions, along with the state's mask mandate, on Tuesday. New cases in Mississippi were up 62% over the past week, the biggest jump of any state.
The daily average of new daily cases also increased in eight more states, in addition to Mississippi and Texas.
How it works: If Americans let their guard down too soon, we could experience yet another surge — a fourth wave — before the vaccination campaign has had a chance to do its work.
2. Centene's CEO pay in a pandemic year
Michael Neidorff, CEO of health insurance company Centene, made almost $59 million in 2020, according to calculations from the company's preliminary financial documents. That amount was roughly 1.5 times more than what Neidorff made in 2019, Axios' Bob Herman reports.
The bottom line: Neidorff's compensation is an early sign of how corporate executives, especially those in health care, reaped large, stock-heavy paydays during the coronavirus pandemic, despite the broader economic turmoil.
Between the lines: Health insurers' bottom lines swelled during the first half of 2020. Many people deferred care to avoid catching the virus, and hospitals and doctors also canceled procedures and appointments out of caution.
More people started returning to hospitals and doctors later in the year, muting some of the excess profits that insurers had been retaining.
Zoom in: The stock price of Centene — which gets almost all of its revenue from taxpayer-funded health care programs — fell 6% in 2020, but the company still collected $1.8 billion of profit, up 37% from 2019.
Almost 90% of Neidorff's pay package, or $52 million, came from exercised stock.
Centene just laid off 3,000 employees, or about 6% of its workforce, in an effort to increase profits, Neidorff told Wall Street analysts in February.
Centene did not immediately respond to questions.
3. New types of COVID vaccines in development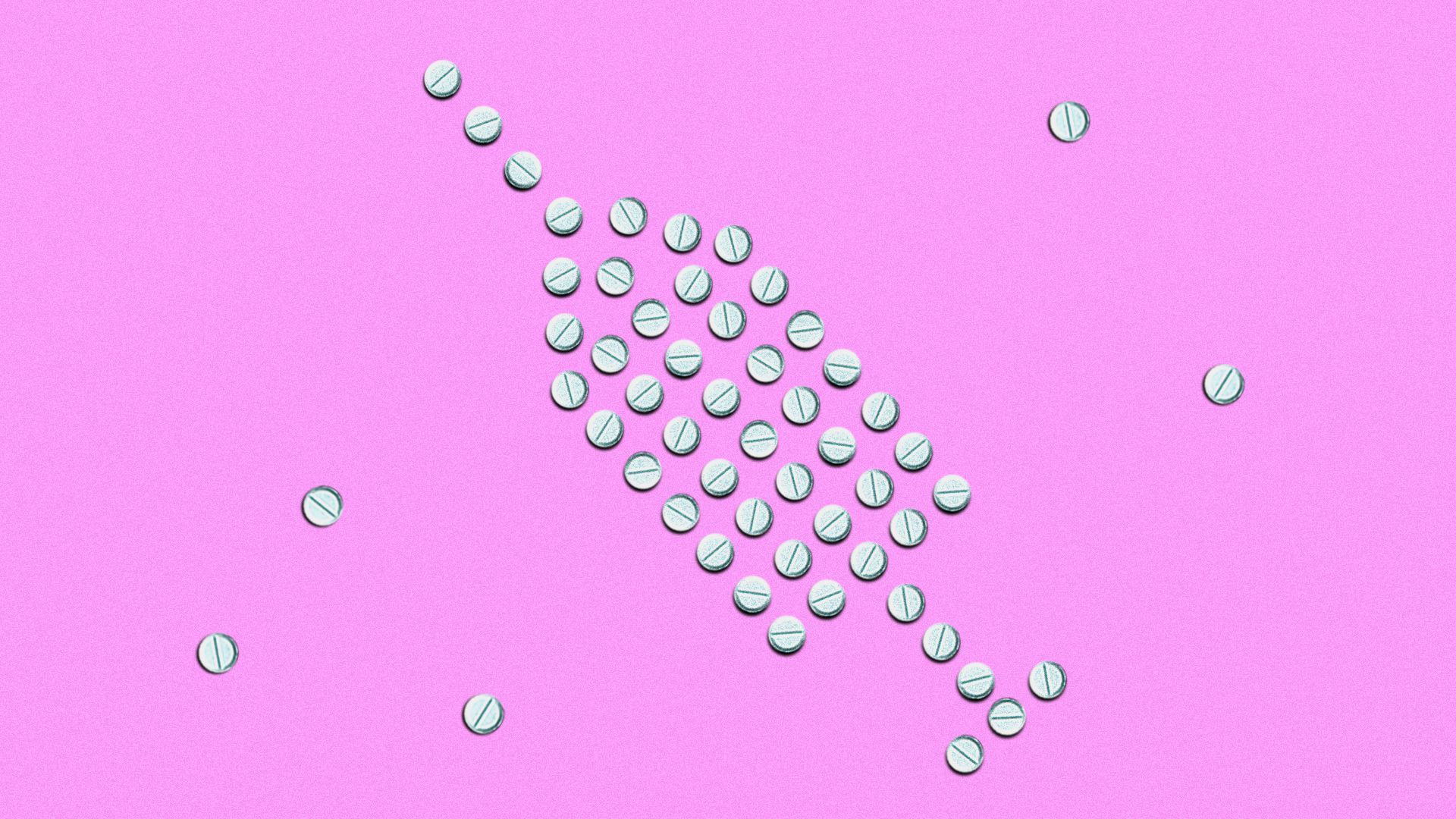 British scientists are trying to develop a way to deliver COVID-19 vaccines without a needle, the Wall Street Journal reports.
Why it matters: If annual booster shots ultimately become necessary, as some experts anticipate, alternate delivery systems could make them easier to administer, including at home, and increase uptake, Axios' Marisa Fernandez writes.
The state of play: The firm Enesi Pharma is working on a device that would implant a tube smaller than a grain of rice under the skin.
Other firms are trying to develop dissolving implants, microneedle patches, electrical-pulse systems, nasal sprays and even pills.
Yes, but: Devices like these have been tried before, but have rarely made any meaningful inroads against the tried-and-true syringe.
4. Telehealth industry takes off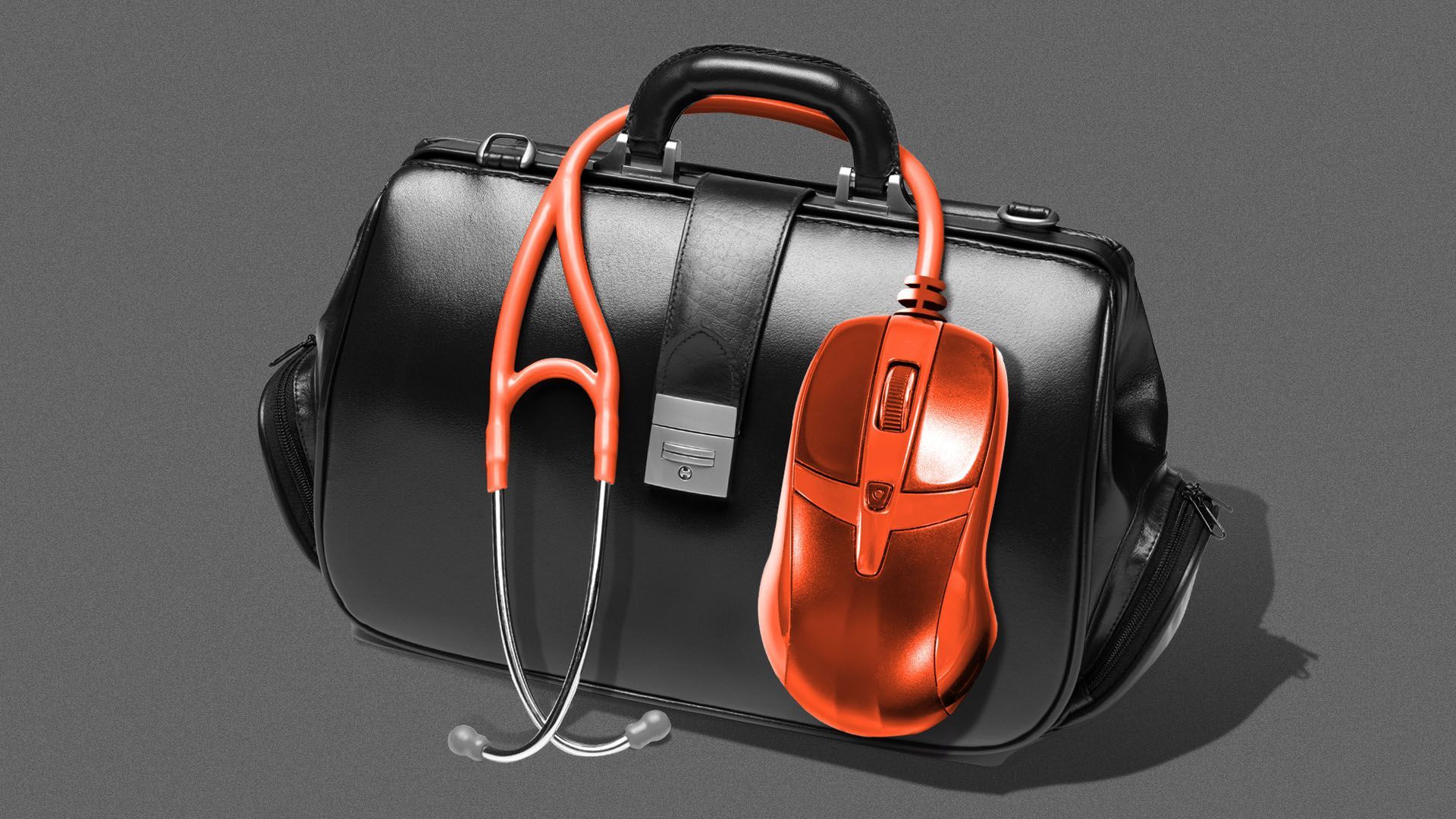 The surge in telehealth use during the pandemic has been a boon for the tech companies that make the virtual doctor's visits possible, Axios' Kim Hart reports.
What we're watching: Everyone has loved telehealth over the last year, and lawmakers have considered making some of the pandemic policy changes permanent.
Last March, the Centers for Medicare & Medicaid Services issued emergency waivers to allow patients to use telehealth services from home and allowed doctors to be paid for virtual visits.
But if these changes are made permanent, there will eventually be big — and controversial — reimbursement decisions to be made.
Details: Google-backed AmWell, a digital service that connects doctors with patients, went public in September, per Barron's.
MDLive, a large telehealth service, said virtual visits nearly doubled in the first half of 2020, and behavioral health visits increased 500%. Last week the company, valued around $1 billion, announced it will be acquired by Cigna subsidiary Evernorth.
Teladoc Health nearly doubled its revenue in 2020, while reporting nearly 3 million virtual visits (a 139% increase over 2019), per MobiHealthNews.
Digital pharmacies, chronic care platforms, test kit apps and portals where patients can track their health details have also proliferated.
5. Catch up quick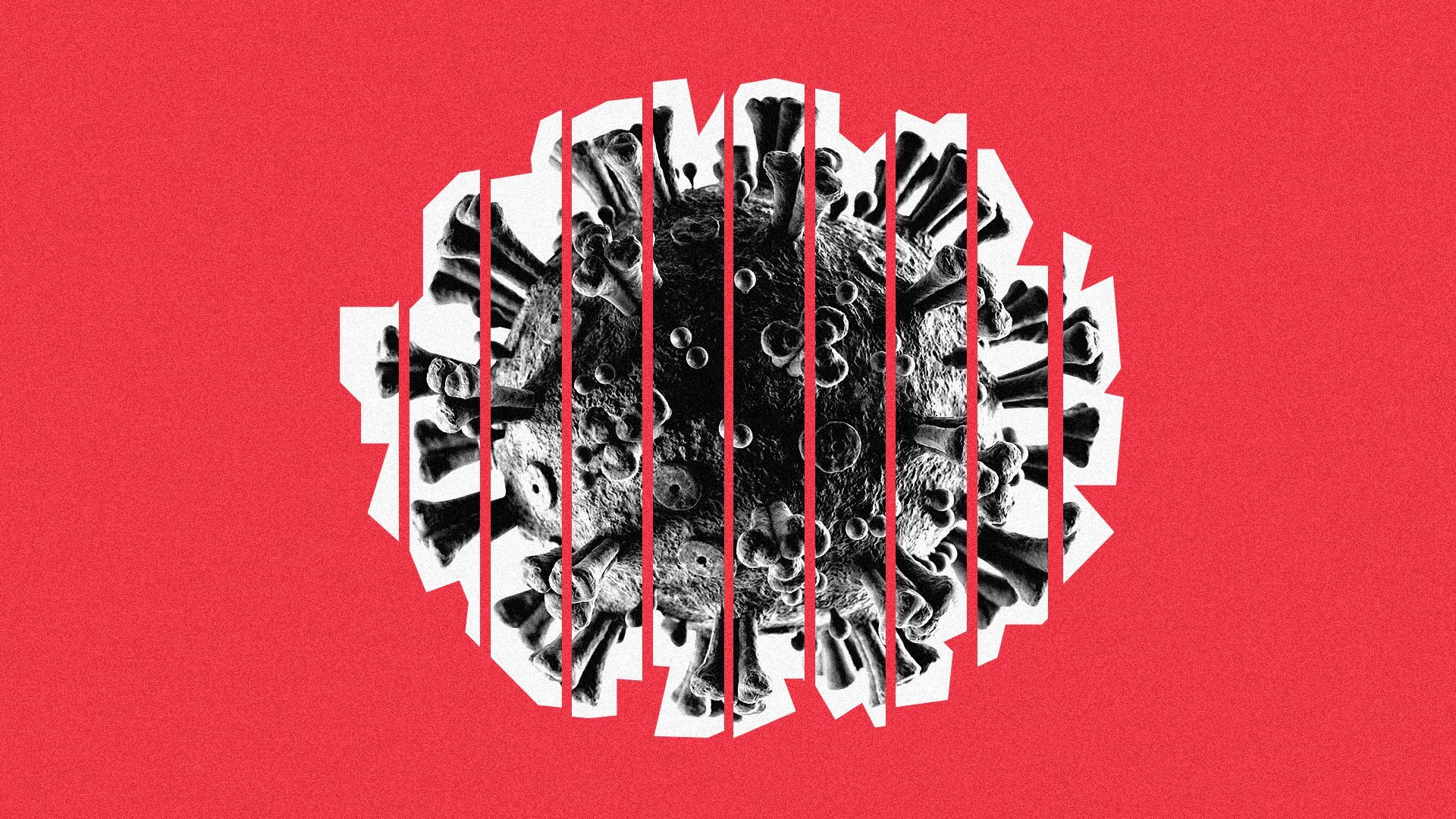 Some of the biggest chains in the U.S., including Target and Starbucks, will continue to require masks and limit capacity in Texas and Mississippi after the states lift coronavirus restrictions, Wall Street Journal reports.
States that are relaxing coronavirus restrictions are making "a big mistake," President Biden told reporters on Wednesday, adding: "The last thing we need is Neanderthal thinking."
FedEx and UPS say their shipping networks are prepared to handle a faster-than-expected rollout of vaccines in the U.S., Axios' Joann Muller reports.
Arizona Gov. Doug Ducey (R) issued an executive order on Wednesday requiring schools statewide to offer in-person learning by March 15.
Israeli Prime Minister Benjamin Netanyahu tapped Israel's stockpile of Moderna vaccines to conduct COVID diplomacy with friendly governments — without consulting the relevant government ministries, Axios contributing correspondent Barak Ravid reports.