Good morning ... In a world where "Phantom Thread" is so criminally overlooked, this newsletter author still finds the silver lining: Roger Deakins and Jordan Peele winning well-deserved Oscars.
https://www.axios.com/newsletters/axios-vitals-b29496eb-2982-42a1-8e80-bc96382921b2.html?chunk=0#story0
Health industry's tax savings aren't benefiting patients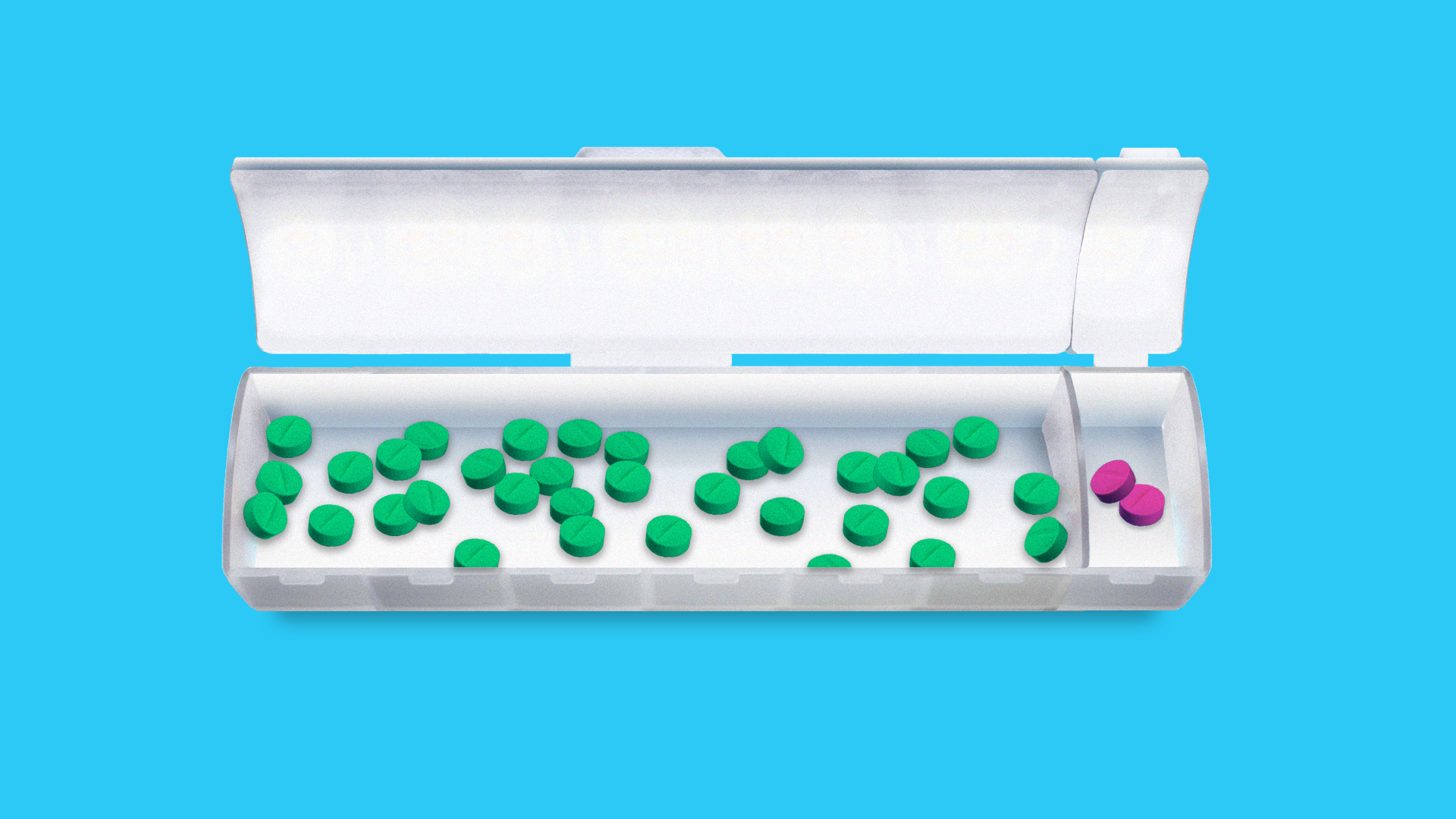 Health care companies will add tens of billions of dollars to their bottom lines this year thanks to savings from the Republican tax cut package. But only a tiny fraction of that money will benefit patients.
The details: My colleagues Bob Herman and Caitlin Owens dug through financial reports from 21 publicly traded health care companies. Collectively, those companies expect to gain $10 billion in tax savings in 2018 alone.
Most of the money is going toward share buybacks, dividends, acquisitions and paying down debt — with just a sliver for one-time employee bonuses, research and internal investments.
This is a conservative analysis, because it only includes companies that provided a specific breakdown of the savings they can attribute to the new tax law. But plenty of other big industry names have also made clear they're using most of their tax windfall to pay down debt or buy back their own stock.
The bottom line: "Companies lower prices on shoes, phones, cars (comparatively or versus inflation) to get your business. Health care pricing doesn't work that way. So the natural pressure to use the tax code to lower pricing ... isn't there in health care," says Rodney Whitlock, a former GOP health policy aide.
Go deeper: Read Bob and Caitlin's full analysis on Axios.com.
https://www.axios.com/newsletters/axios-vitals-b29496eb-2982-42a1-8e80-bc96382921b2.html?chunk=1#story1
The next big thing to watch on Medicaid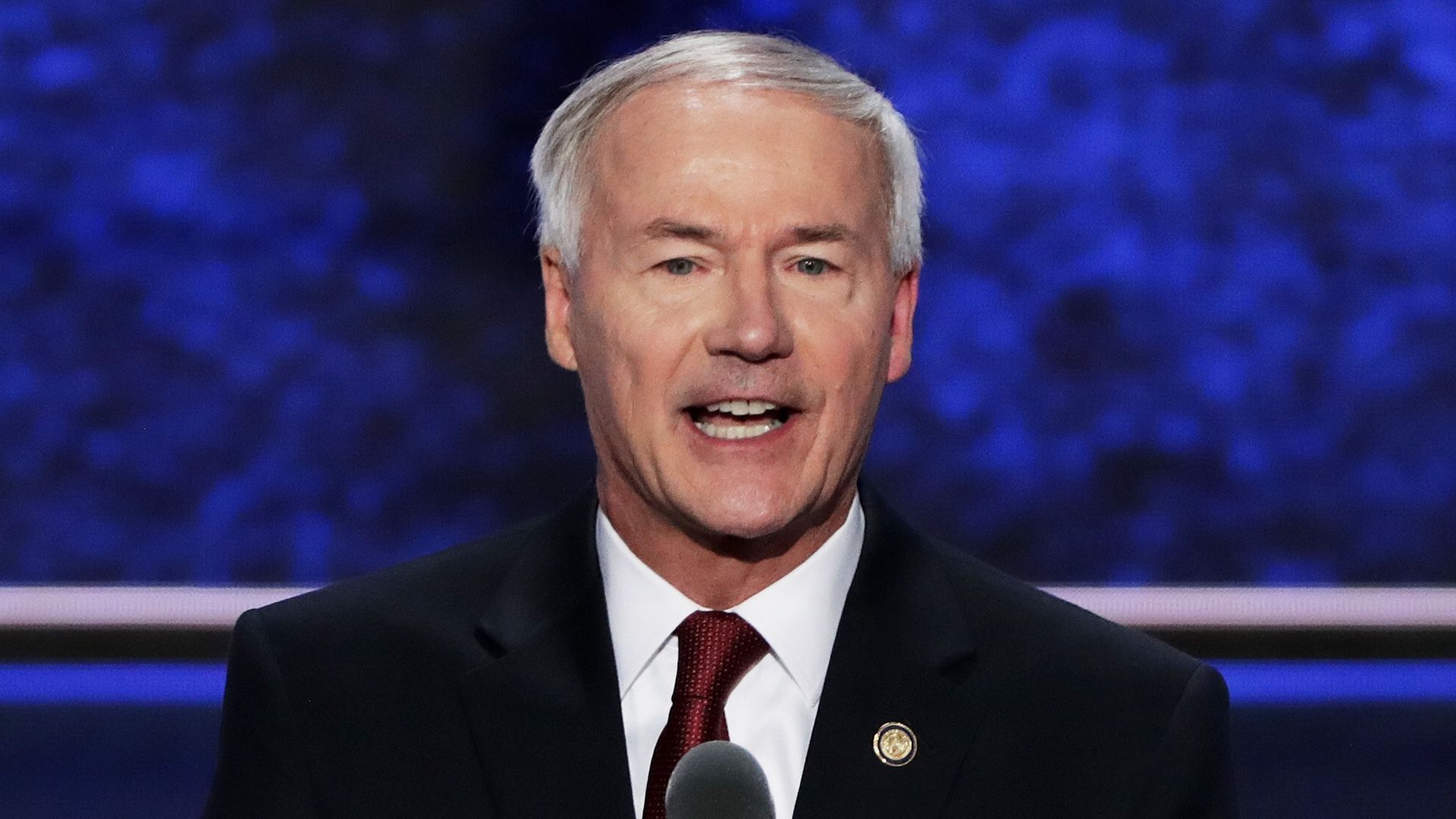 Keep an eye on Arkansas today for some big indications of just how far the federal government is willing to let states go in tightening access to Medicaid. Seema Verma, who runs the federal Medicaid program, will be at the statehouse this morning alongside Gov. Asa Hutchinson.
What to watch: Verma is expected to announce that Arkansas will be allowed to add work requirements to its Medicaid program. That's not a huge surprise — she's already approved work requirements in two other states.
But Arkansas has asked for more than just work requirements. The state also wants to roll back its participation in the Affordable Care Act's Medicaid expansion.
The ACA offered states a lot of extra federal funding if they expanded Medicaid eligibility to people making up to 138% of the federal poverty limit. Arkansas wants to keep the federal funding, but drop eligibility down to 100% of the poverty limit.
State officials have said that change would bump about 60,000 people off the program, according to Arkansas Online.
Threat level: Signing off on the lower eligibility threshold would push the limits of the administration's legal authority on two fronts. These Medicaid waivers are supposed to further the goals of the Medicaid program, and the 138% eligibility level is written into federal law.
At the same time, it would send an even stronger message to red states that almost nothing is off the table in the campaign to chip away at the ACA.
https://www.axios.com/newsletters/axios-vitals-b29496eb-2982-42a1-8e80-bc96382921b2.html?chunk=2#story2
Actuaries say Idaho's ACA plan would wreck the market
The American Academy of Actuaries has weighed in to support the near-unanimous expert consensus against Idaho's move to let insurance companies sell policies that don't comply with the ACA.
Key quote: "Although offering state-based plans that can avoid ACA issue, rating, and benefit rules could provide lower-cost health insurance options to many Idaho residents, such options would lead to a deterioration of the state's ACA market. As a result, ACA premiums would increase, and options for individuals with pre-existing conditions would narrow."
https://www.axios.com/newsletters/axios-vitals-b29496eb-2982-42a1-8e80-bc96382921b2.html?chunk=3#story3
New questions about surgery centers' safety
An increasing number of surgeries are being performed outside of hospitals, in outpatient surgical centers, and those facilities have gotten a lot of praise for offering lower prices than hospitals. But a lengthy investigation by Kaiser Health News finds that they're often unsafe or ill-equipped to handle patients' needs.
The findings:
Since 2013, more than 260 patients have died after outpatient surgeries, including "dozens" who died after routine procedures like colonoscopies.
Surgery centers are also taking on increasingly complex procedures. Medicare began allowing them to perform certain spinal procedures in 2015; 14 patients have died shortly after receiving one of those procedures at an outpatient surgery center.
In just a two-year period, Medicare cited 122 surgery centers for failing to properly assess patients' risk of complications. Inspectors discovered another 230 problems with equipment or training — just since 2015.
The other side: "There is nothing distinct or different about the surgery center model that makes the provision of health care any more dangerous than anywhere else," Bill Prentice, chief executive of the Ambulatory Surgery Center Association, tells KHN.
https://www.axios.com/newsletters/axios-vitals-b29496eb-2982-42a1-8e80-bc96382921b2.html?chunk=4#story4
While you were weekending ...