Good morning. Today's Smart Brevity word count is 767 words, ~3 minutes.
I'd love to know what you all think about including Vitals' word count in the newsletter. If you'd like to share your thoughts, just reply to this email.
📷 Coming Sunday at 6pm: "Axios on HBO" heads to Italy for an interview with former White House chief of strategy Steve Bannon and an exclusive look inside his monastery. Tune in!
1 big thing: ER bills are skyrocketing
Emergency rooms' prices are skyrocketing, and experts say that may be a side effect of the same factors that leave patients on the hook for unexpected bills.
Why it matters: Emergency rooms are collecting more money from private insurance plans, and at the same time they're also surprising patients with the news that their care wasn't covered.
So whether you're covered or not, you're paying more.
The big picture: Hospitals get paid more for complex treatments than simple ones. Over the past decade, they've been categorizing more and more visits as complex, while also raising their prices for complex care.
Since 2008, the prices hospitals negotiate with insurers have gone up, as have patients' out-of-pocket costs, according to the Health Care Cost Institute.
Between the lines: HCCI's analysis doesn't include ER care that isn't covered by insurance — and that's the source of many of the surprise bills that have sparked so much political controversy.
But experts say the two issues are connected.
Patients get surprise bills when a specific ER doctor doesn't accept their insurance. The threat of those bills also gives doctors more leverage to demand higher rates from the insurance plans they do accept.
"A lot of the increase in code-specific rates likely stems from emergency physician groups more fully utilizing the leverage from the threat to surprise bill patients," Brookings' Loren Adler said.
What's next: Policymakers — in Congress and in the states — are eyeing a variety of ways to rein in surprise billing.
The most aggressive approach would likely be to simply mandate the rate doctors can charge for out-of-network care.
An arbitration process would likely be "the least aggressive option," Yale's Zack Cooper said.
Go deeper: We all pay for surprise emergency room bills
2. Drug pricing's "double whammy"
Rising deductibles paired with the rising cost of medications for chronic conditions has left middle-income Americans saddled with debt and skipping out on their treatment, the L.A. Times reports in a story worthy of your time.
Conditions like cancer, diabetes and epilepsy require regular treatment, including drugs.
This care is costing the insured thousands of dollars a year, a major shift from when deductibles were lower or nonexistent.
"That has made being sick in the U.S. dramatically more expensive," the Time's Noam Levey writes.
For example, one recent study found that in 2016, people taking multiple sclerosis drugs paid, on average, $3,708 in out-of-pocket costs for the drugs each year. The cost for patients with high deductible plans was, on average, almost $8,000 a year.
But 15 years ago, the average out-of-pocket cost for these drugs was $244.
Why it matters: When patients ration their own care to try to save money, it puts their health — and even their lives — at risk.
3. 1 million curable STI cases transmitted daily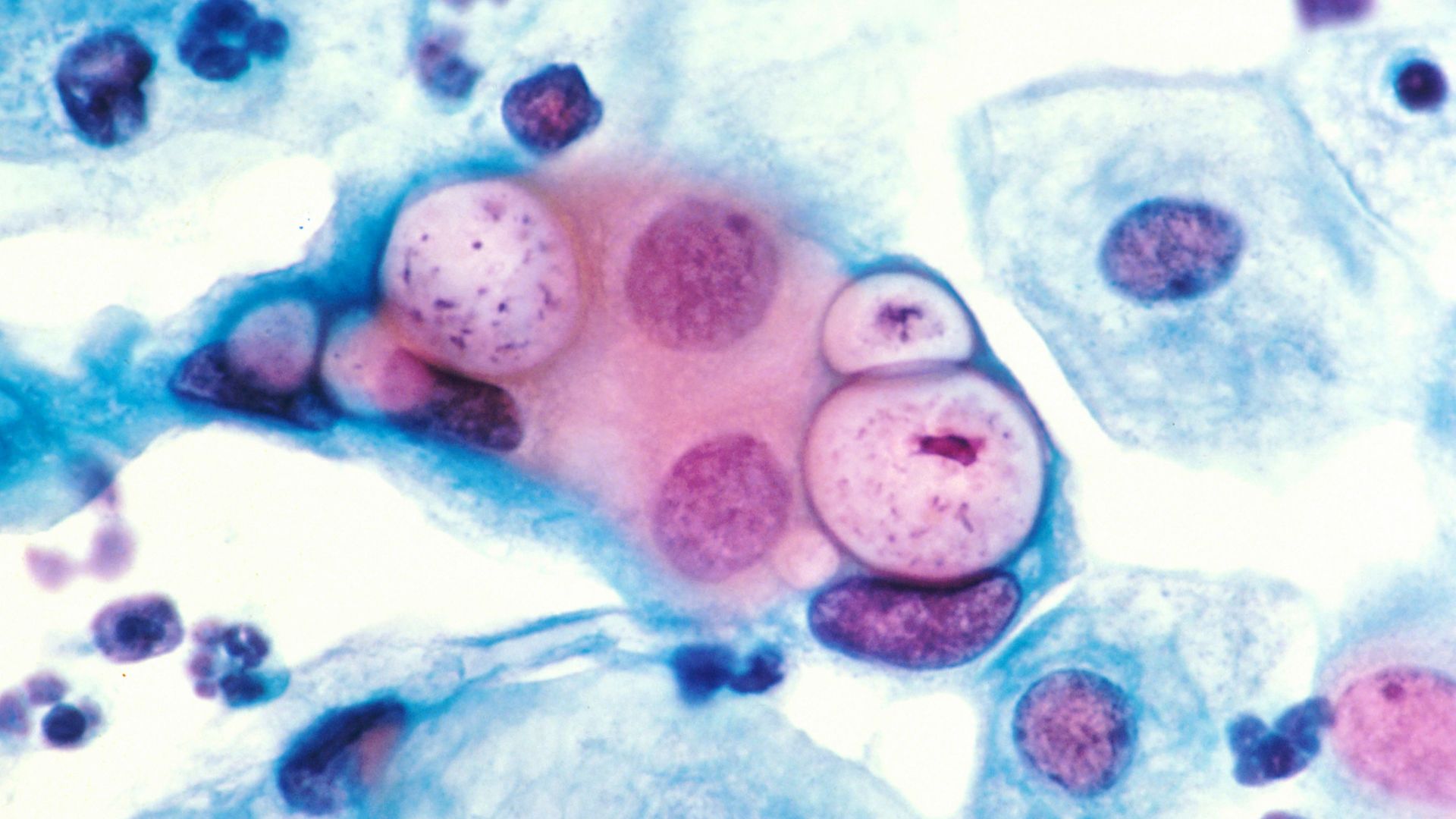 The world sees more than 1 million new, curable cases of sexually transmitted infections every day, amounting to more than 376 million new cases annually, according to new data from the World Health Organization.
Why it matters: Rapid resistance to antibiotics is a growing health threat to these curable infections, which include chlamydia, gonorrhoea, trichomoniasis and syphilis.
If untreated, the infections can lead to long-term health effects like "neurological and cardiovascular disease, infertility, ectopic pregnancy, stillbirths, and increased risk of HIV," according to the WHO.
"We're seeing a concerning lack of progress in stopping the spread of sexually transmitted infections worldwide. This is a wake-up call," said Peter Salama, executive director for Universal Health Coverage and the Life-Course at WHO.
Go deeper: 2017 set records for STD diagnoses in the United States
4. A different kind of surprise bill, for seniors
Hundreds of thousands of seniors may be about to get a bill for up to five months' premiums, which they didn't realize weren't paid, due to a Social Security Administration mistake, Kaiser Health News reports.
That's because the SSA made an error and didn't deduct the premiums from seniors' Social Security checks, and didn't pay seniors' insurance plans.
About 250,000 seniors with private plans are affected. Some will be required to pay, while others may receive cancellation notices.
5. About that Pfizer-Alzheimer's story...
The Washington Post's story this week on how Pfizer opted out of pursuing a link between one of its blockbuster drugs and Alzheimer's prevention may have been overblown, Derek Lowe writes in Science Translational Medicine's blog.
What they're saying: Undertaking an Alzheimer's trial is a huge endeavor, Lowe argues, and is both risky and expensive. "The clinical success rate for Alzheimer's trials is arguably zero per cent," he writes.
Thus, the data from Pfizer's insurance claims aren't enough to launch an ambitious clinical trial.
It's also illogical to think that a drug company would have sat on a potential Alzheimer's prevention — which would be worth a fortune.
And the link between anti-inflammatory drugs and Alzheimer's has been explored before, meaning that it's not like Pfizer kept completely ground-breaking information secret.