Axios Vitals
September 29, 2023
Happy Friday, Vitals readers. Today's newsletter is 942 words or a 3.5-minute read.
1 big thing: Blue cities rethink drug policies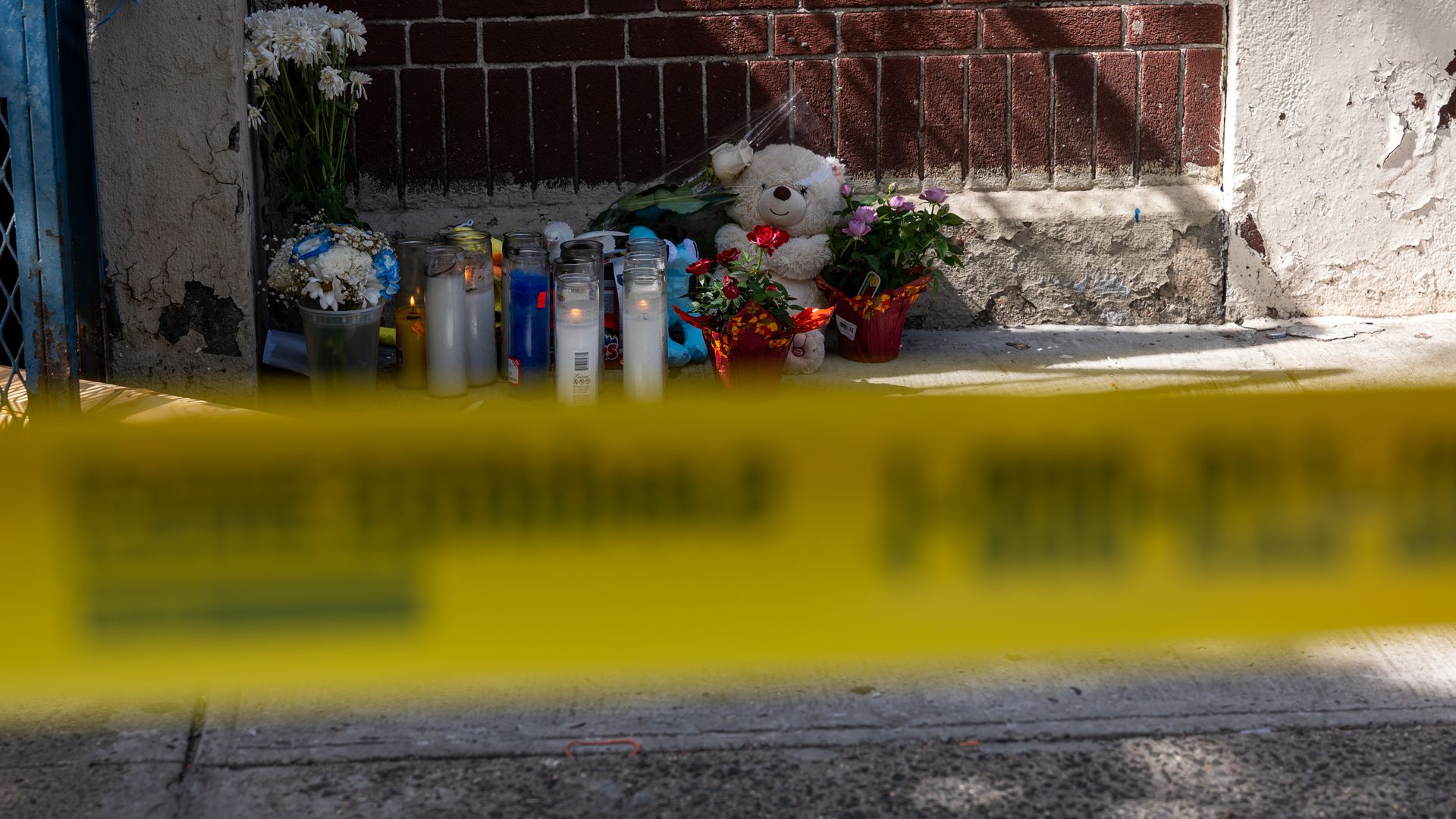 Blue cities that have taken the most progressive — and often controversial — steps to tackle the nation's drug crisis are beginning to question those strategies amid rising political backlash, Axios' Caitlin Owens writes.
Why it matters: Public health experts emphasize policies that prioritize saving the lives of drug users, but the worsening fentanyl problem is testing the patience of even the seemingly most tolerant cities.
Driving the news: The Philadelphia City Council appears ready to override the mayor's veto of its ban on supervised consumption sites where people can take drugs under the watch of health workers.
Meanwhile, San Francisco Mayor London Breed proposed drug testing for welfare recipients this week, and New York City is reeling from the suspected fatal fentanyl poisoning of a 1-year-old in day care.
Other states, particularly those on the West Coast, have adopted measures that decriminalize drug possession and focus instead on treatment, but those efforts are also being second-guessed.
"I get a feeling that the fever has broken," said Stanford University drug policy expert Keith Humphreys. "I think the pushback in New York is really just the tip of the iceberg."
The big picture: Efforts in blue cities stand in contrast to the dozens of states that have enacted tougher anti-drug crime laws.
Many of the local policy changes are being driven by Democrats who are under pressure from constituents concerned about a drug crisis that's increasingly visible on their streets.
Both parties are "starting to really come around to, in some ways, [positions] similar to the '90s, where they were kind of trying to out-punish and [compete for] who's the more punitive party," said Northeastern University professor Leo Beletsky, who studies the public health impact of laws.
What they're saying: Measures now facing scrutiny are being unfairly blamed for the worsening drug problem, some experts say.
"We're seeing that our society has a lot of challenges, but it becomes much easier to blame specific drugs or efforts to address or help people for the problems rather than thinking about those structural drivers, the root causes of what's behind homelessness and overdose," Beletsky said.
2. More help for pregnant vets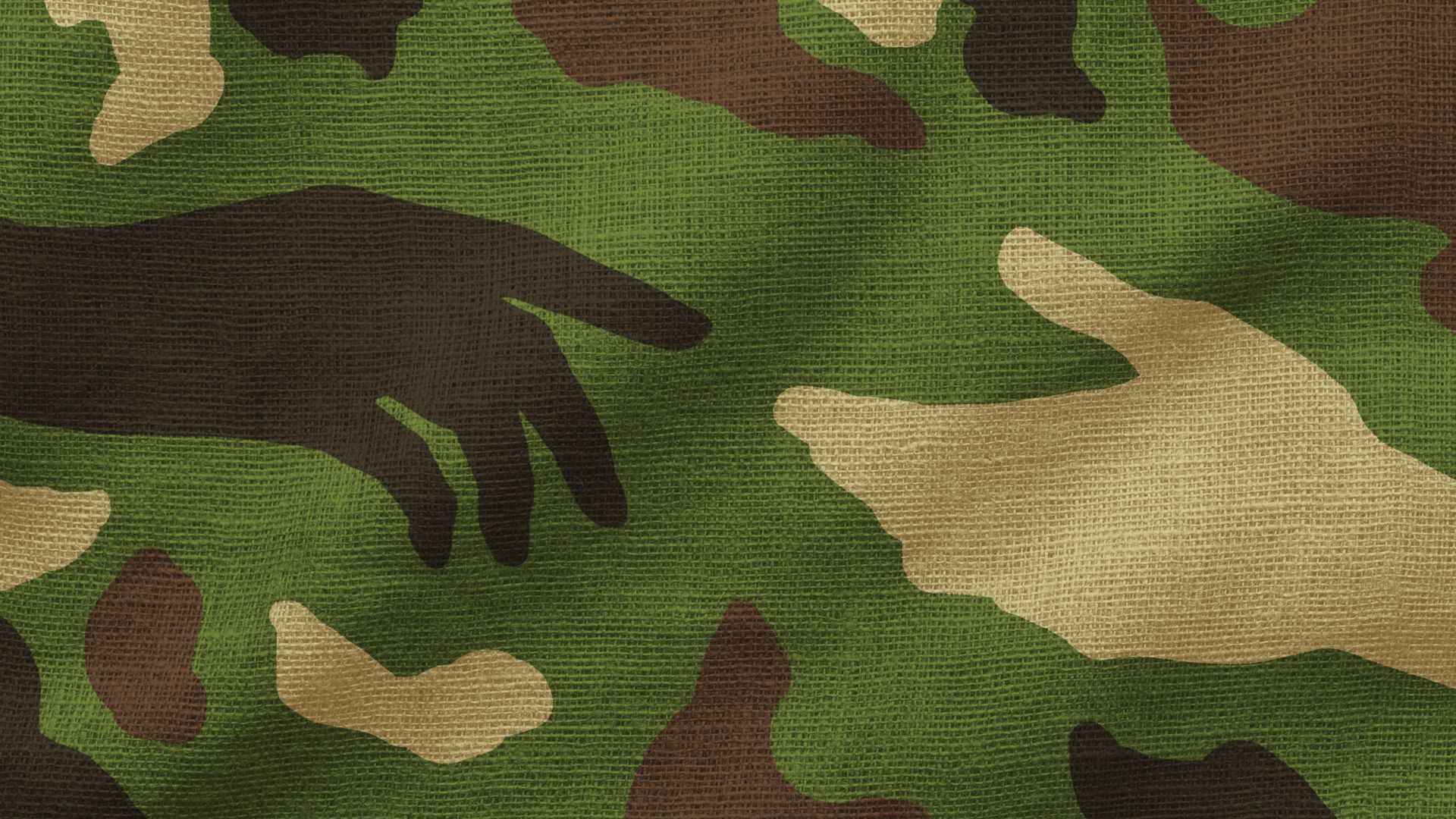 Pregnant veterans will soon have vastly expanded access to so-called maternity care coordinators who provide a range of supportive services, the Department of Veterans Affairs tells Axios first.
Why it matters: The announcement is part of the Biden administration's efforts to tackle the country's maternal health crisis and seeks to help a population that may be at heightened risk of pregnancy complications.
Catch up quick: Starting Oct. 1, maternity care coordinators will be available to veterans a full year after birth, up from eight weeks currently.
Since 2012, these coordinators have helped veterans navigate care inside and outside of the VA system, connect people with community resources and answer medical billing questions, among other supports.
Veterans can receive coordinator services as soon as they have a positive pregnancy test, according to a department spokesperson.
Postpartum care is crucial: More than half of pregnancy-related deaths happen between one day and one year after giving birth. About 1 in 8 happen after six weeks postpartum, according to a 2019 study.
By the numbers: Pregnancies among women using VA care reached 12,524 in 2022, up more than 80% since 2014.
In 2015, the maternity care coordinator program served 957 pregnant veterans.
What they're saying: "Extending postpartum care coordination up to one year allows VA maternity care coordinators the ability to double the amount of contact with their patients," Sally Haskell, acting chief officer for the VA Office of Women's Health, said in a statement.
3. 1 big stat: Innovation's costs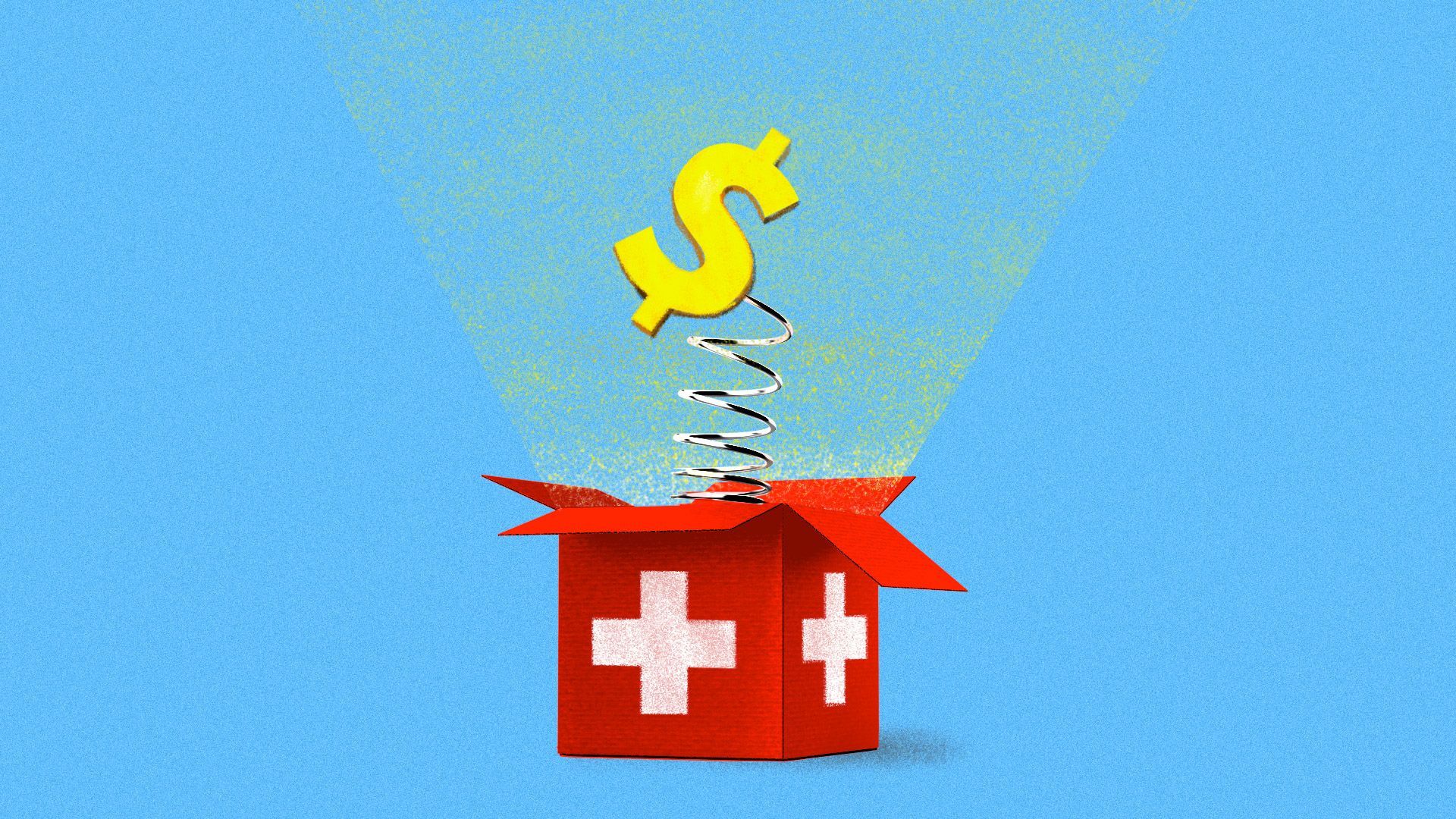 The Medicare innovation lab created to test better, cheaper ways of delivering health care ended up increasing direct spending by more than $5 billion in its first decade rather than lowering it.
That's the big takeaway from congressional scorekeepers' review of the Center for Medicare and Medicaid Innovation (CMMI), which has launched dozens of experiments testing changes to how health care providers get paid.
It was expected CMMI would save $2.8 billion in its first decade under previous Congressional Budget Office assumptions. Instead, the innovation center spent $7.9 billion operating care models that reduced benefits spending by $2.6 billion.
The innovation center, created in 2010 as part of the Affordable Care Act, is now expected to increase net federal spending by $1.3 billion in its second decade, CBO projects.
Why it matters: The report offers evidence of the challenges CMMI faces as it seeks to shift the massive health care system from volume to value. And, ultimately, the totals represent a tiny fraction of overall Medicare costs, underscoring the innovation lab's limitations.
Among the reasons why CBO said the center hasn't saved money:
A slower-than-expected pace of money-saving experiments that could be scaled up;
the voluntary nature of most programs meant providers could drop out if they racked up losses;
and the unexpected ways in which the growth of CMMI models could create conflicting financial incentives — sometimes within the same health system.
CBO noted its estimates didn't account for possible savings through Medicare's flagship accountable care organization program, whose design has been informed by CMMI work.
4. Post du jour: It is what it is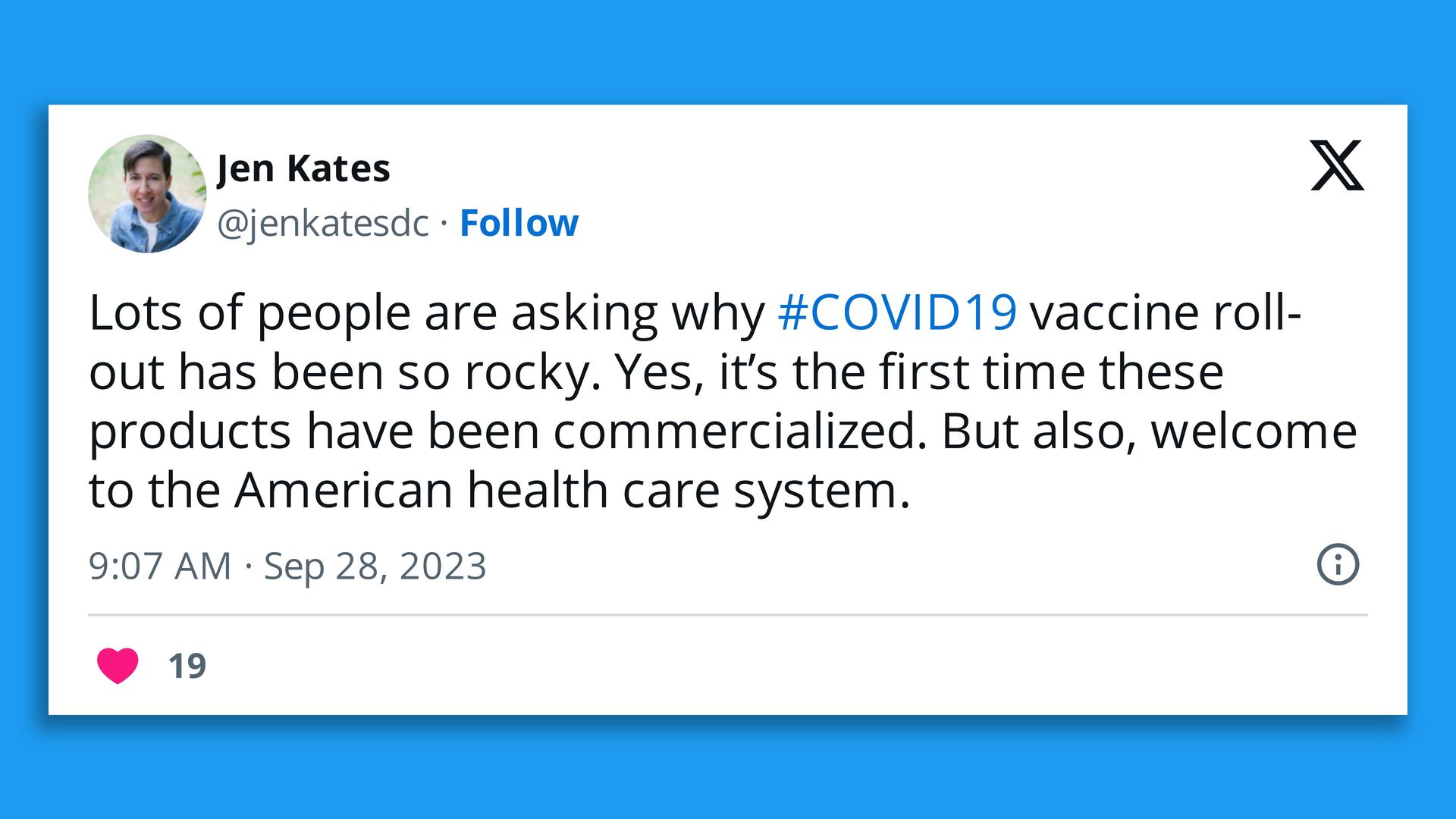 5. Catch up quick
🥊 A bruising effort by Indiana employers to lower their health costs is getting attention in other states. (Wall Street Journal)
📝 The FDA updated Ozempic's label to acknowledge reports of blocked intestines in some people. (CNN)
🚨 Who polices hospital mergers across markets? Depends on who you ask. (KFF Health News)
6. Cat of the week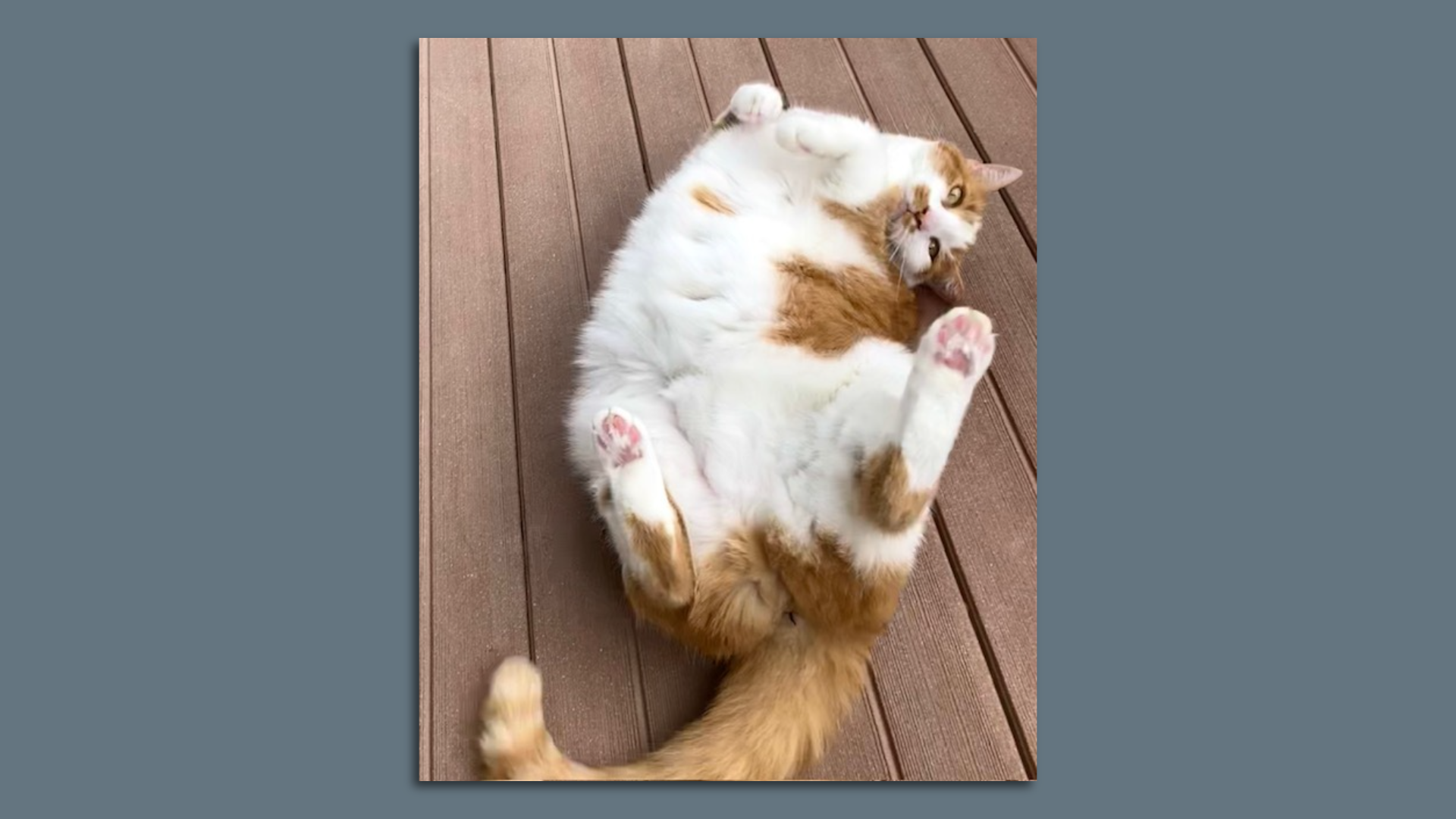 Getting into the Halloween spirit, meet Pumpkin, who Adriel Bettelheim has been pet-sitting for the past 10 days.
Adriel tells us Pumpkin is happy to have some sun to bask in after five rainy days.
Thanks for reading Axios Vitals, and to health care editor Jason Millman and copy editor Matt Piper. Please ask your friends and colleagues to sign up.