Axios Vitals
September 20, 2022
Hello Vitals readers. Today's newsletter is 1,026 words or a 4-minute read.
🚨 Situational awareness: UnitedHealth defeated the DOJ on Monday, winning a court's approval of its Change Healthcare takeover.
1 big thing: Push for mental health parity hits turbulence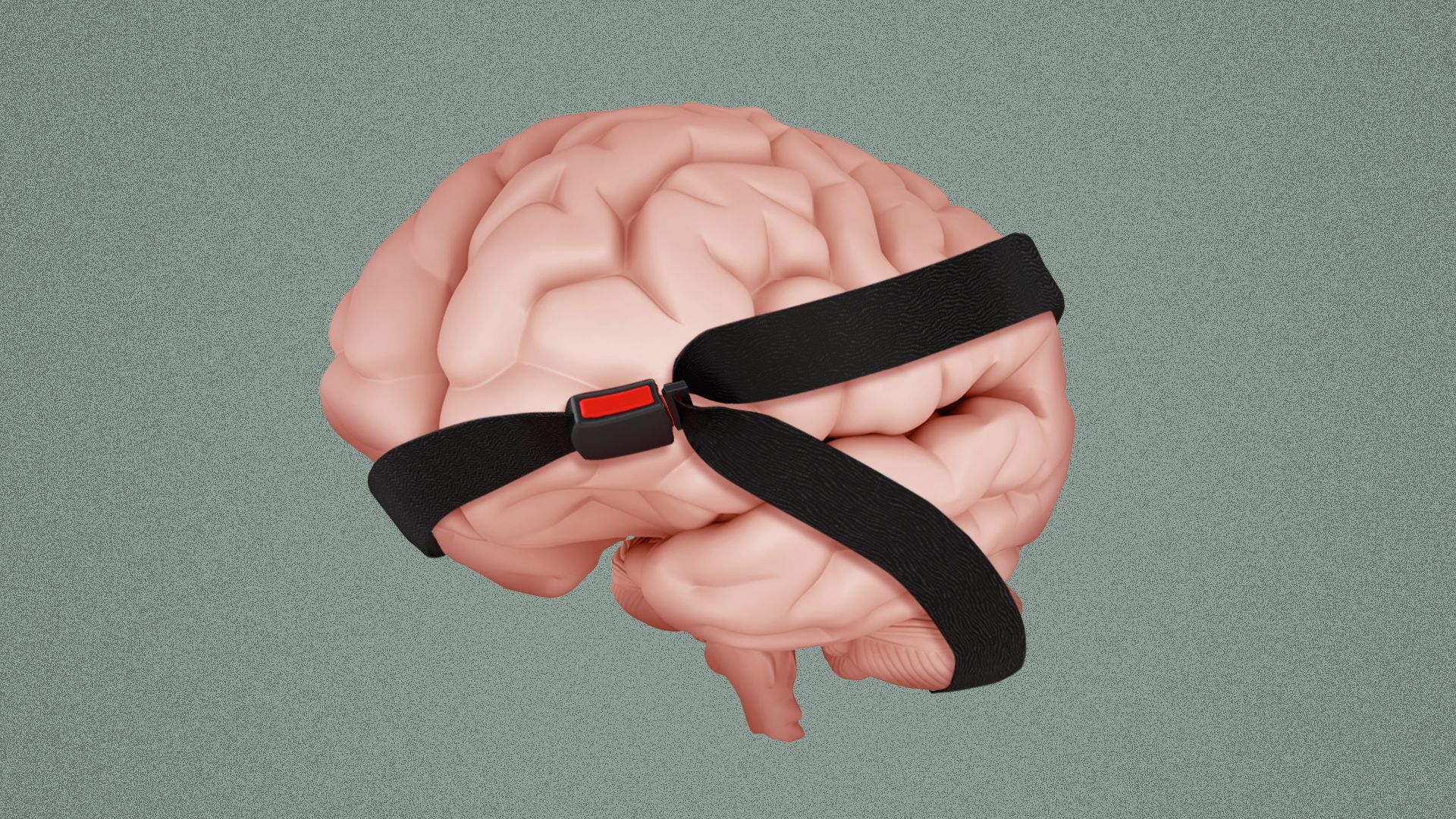 Senators eager to address mental health care this year are encountering stiff headwinds in a bid to ensure parity, the idea that health insurers cover behavioral health and substance abuse at the same level as physical health, Axios' Peter Sullivan writes.
Why it matters: Advocates for decades have charged that insurers are not adequately covering behavioral health services. The issue has become a priority for more lawmakers as the aftereffects of the pandemic become clear.
Driving the news: The Senate Finance Committee announced five bipartisan mental health "focus areas" in February, including insurance coverage.
The panel released discussion drafts on two of the less controversial areas, on telehealth and youth mental health. But enforcing "parity" in insurance coverage is running into resistance from insurer and employer groups.
Between the lines: Under a 2008 law, insurers are supposed to ensure equal coverage between physical and mental health. But several federal reports have concluded that's not happening.
The Labor Department found this year that "health insurance issuers are failing to deliver parity for mental health and substance-use disorder benefits to those they cover."
"For example, a health insurance issuer covered nutritional counseling for medical conditions like diabetes, but not for mental health conditions such as anorexia nervosa, bulimia nervosa and binge-eating disorder," the department said.
Be smart: If insurers have to cover more mental health care, premiums and costs could rise. The prospect of passing that on to workers could be particularly tough for corporations in a tight labor market.
What's next: Mental health legislation could be included in an anticipated year-end omnibus spending deal but is not likely to be ready in time to be rolled into a short-term funding bill that's due this month to keep the government open.
Related story: Young people are driving a rise in mental health spending
2. Rulemaking hampers opioid treatment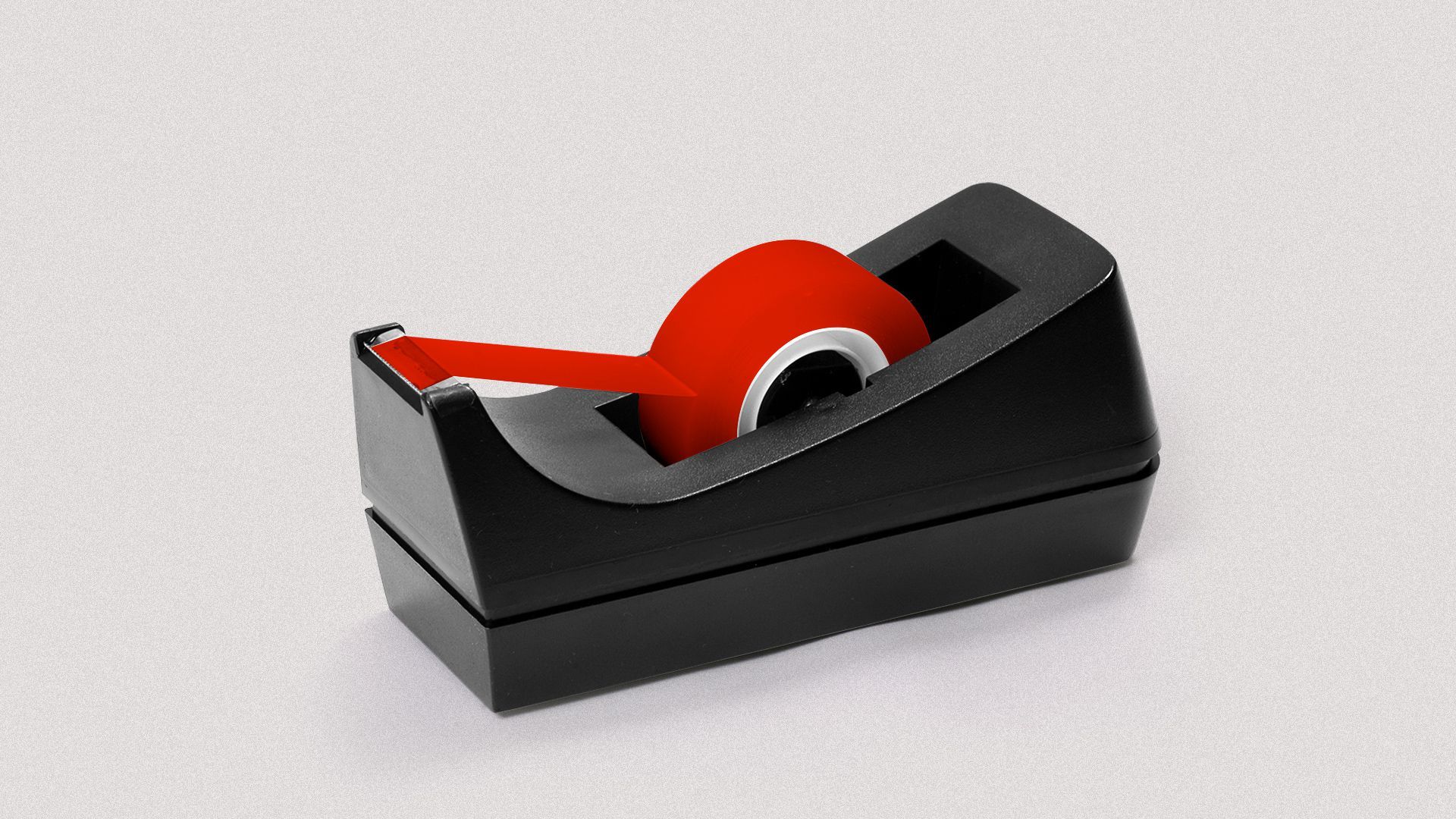 Bureaucratic red tape at the state and federal levels is hindering access to treatments for opioid use disorder, Axios' Arielle Dreher writes about a new analysis from the Pew Charitable Trusts.
Why it matters: Pew found that nearly all states have rules governing opioid treatments that are not based in evidence and, in turn, limit access to care or worsen the patient experience.
What they found: 19 states and the District of Columbia require a certificate of need to open a new facility that can dispense methadone, and opioid agonist experts say is critical to reducing overdose deaths.
16 states require opioid treatment programs to have a pharmacy license or registration.
Every state except South Dakota and Massachusetts allows programs to terminate a person if they use drugs while receiving treatment, despite federal guidelines and research recommending against this.
Federal guidelines require eight drug tests per year as a part of methadone treatment, but 26 states require more than the federally-required amount.
3. Med supply disruptions not expected from storm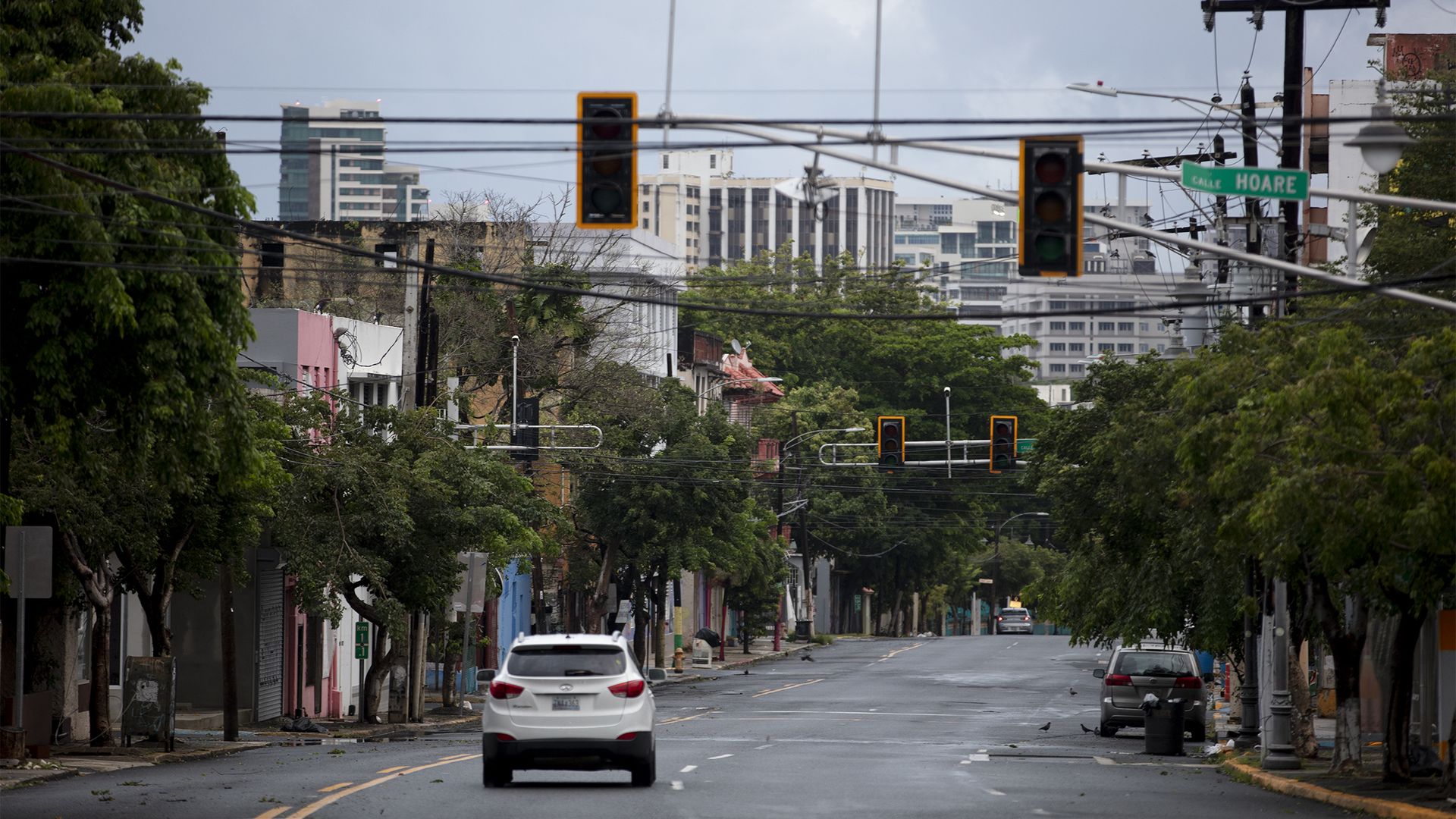 Puerto Rico may only be starting to take stock of the damage caused by Hurricane Fiona. But experts tell Axios indications are that medical supplies from plants there won't be disrupted the way they were when another storm ravaged the island in 2017.
Why it matters: A lot of pharmaceutical and medical device production occurs in Puerto Rico. Production problems there can send shocks up and down the U.S. medical supply chain.
In 2017, Hurricane Maria devastated Puerto Rico, affecting the availability of such essentials as intravenous bags used in hospitals.
What they're saying: "We don't see any major anticipated impacts in terms of long-term widespread Hurricane Maria-type supply chain disruptions throughout health care at this time," said Kyle MacKinnon, a senior director at Premier, a supply chain and technology company that works with providers.
"I think the main problem right now is movement, and being able to use the roads or infrastructure," he said.
State of play: Medtronic and Baxter International told Axios they restarted operations on Monday with generator power.
A spokeswoman for Massachusetts-based Boston Scientific Corp., which has more than 800 full-time employees in Puerto Rico, told the Star Tribune its site remains fully functional.
4. Preventable maternal deaths top 80%
More than 80% of pregnancy-related deaths that occurred between 2017 and 2019 were preventable, Axios' Oriana Gonzalez reports from a new CDC report.
Why it matters: Researchers found six underlying causes accounted for the majority of fatalities: mental health conditions, hemorrhaging, heart problems, infections, blood clots and cardiomyopathy. The leading causes varied by race and ethnicity.
By the numbers: 22% of pregnancy-related deaths took place during pregnancy, and 25% occurred on the day of delivery or within a week after.
53% of the deaths occurred between a week and a year of giving birth.
5. The biggest targets of health care bias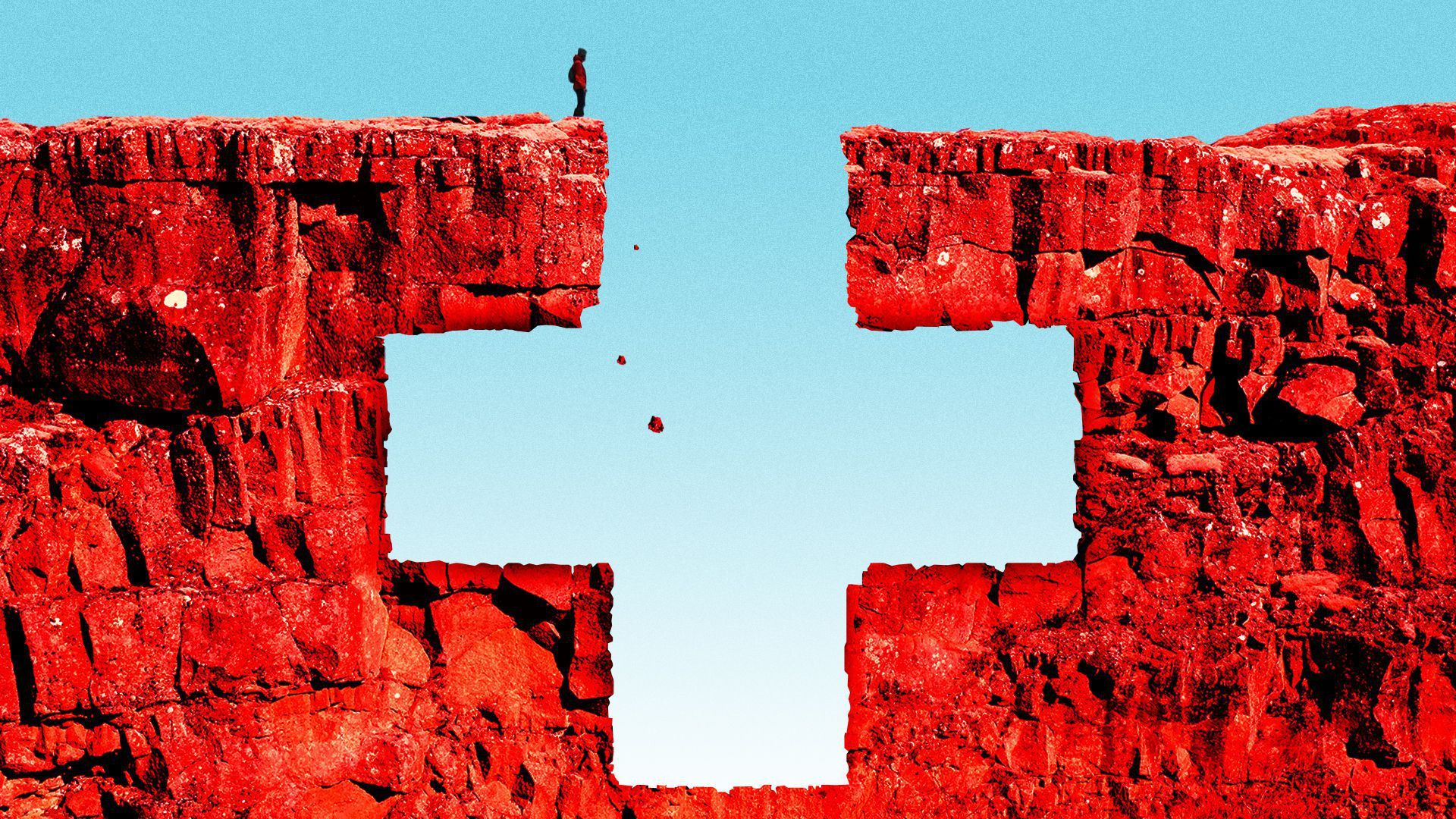 People who are uninsured or on public insurance are more than five times as likely to face unfair treatment in a medical setting than those with private coverage, Axios' Sabrina Moreno writes about a new report from the Urban Institute.
Why it matters: The report sheds new light on how the source of people's health coverage can drive disparities in medical care — jeopardizing the health of families with low incomes who already have limited options for seeking care.
The big picture: Close to 89 million Americans are enrolled in Medicaid and CHIP, according to federal data, with at least 31 million uninsured nationwide.
People who were uninsured or on public insurance were more likely to report unfair treatment — such as disrespect or being dismissive of concerns — based on disability, income or race and ethnicity, per the report.
What they're saying: "If we really care about addressing inequities in health care outcomes and health care delivery, then understanding and addressing the unfair treatment that people experience for reasons such as these will be a necessary step," Dulce Gonzalez, the study's co-author, tells Axios.
6. Tweet du jour
A day after President Biden declared "the pandemic is over," HHS officials tried to thread the messaging needle about why COVID is still very much a concern without contradicting their boss.
"The president is correct," HHS Secretary Xavier Becerra told Yahoo Finance on Monday. "He's made it clear that Americans are still dying in the hundreds every day from COVID, and so we have to stay at this."
HHS spokeswoman Sarah Lovenheim reiterated in a tweet that the public health emergency remains in effect.
⭐️ A big thank you, as always, to our all-star team, including Adriel Bettelheim for editing the newsletter and Bryan McBournie for his copy edits.