Axios Vitals
December 16, 2019
Good morning. Buckle up for what I am predicting will be another wild week of health care news.
Today's word count is 857, 0r ~3 minutes.
1 big thing: Private insurance's costs are skyrocketing
The cost of private health insurance is out of control, compared to Medicare and Medicaid, the Kaiser Family Foundation's Drew Altman writes. You see that clearly if you take a long-term view of recently released federal data on health spending.
Why it matters: This is why the health care industry — not just insurers, but also hospitals and drug companies — is so opposed to proposals that would expand the government's purchasing power. And it's why some progressives are so determined to curb, or even eliminate, private coverage.
By the numbers: Per capita spending for private insurance has grown by 52.6% over the last 10 years.
Per capita spending for Medicare grew by 21.5% over the same period, and Medicaid 12.5%.
Private insurance generally pays higher prices for care than Medicare, which generally pays more than Medicaid.
There's a long-running debate about whether public programs deliver efficiency because of their purchasing power, or simply underpay.
Democrats have proposed a variety of steps to curb health care costs, including cutting payments for out-of-network care, competition from a public insurance plan, and steep payment cuts through Medicare for All.
Industry opposes most of them.
The bottom line: The industry knows cutting government spending can only go so far. Any effort to rein in health care costs will have to confront the growth in the cost of private insurance.
2. ERs dropping the ball on suicidal patients
Emergency rooms don't do a very good job coordinating longer-term care for patients who have attempted suicide — increasing the risk that those patients will try again, Axios' Marisa Fernandez reports.
By the numbers: In California, the suicide rate for patients who had been admitted to the ER in the past year for suicidal ideation was a full 57% higher, according to a new study.
Between the lines: The study, published Friday in JAMA Network Open, notes that patients discharged from an ER after an incident of self-harm or unintentional injury often do not receive follow-up mental health care.
Most deaths from unintentional injury were from overdose — 72% in the self-harm group and 61% from those with suicide ideation — underscoring the overlap between suicide and overdose risk, according to the National Institute of Mental Health.
If you or someone you know may be considering suicide, contact the National Suicide Prevention Lifeline at 1-800-273-8255 (En Español: 1-888-628-9454; Deaf and hard of hearing: 1-800-799-4889) or the Crisis Text Line by texting HOME to 741741.
Go deeper: Construction industry grapples with high suicide risk
3. A very merry Christmas for the health industry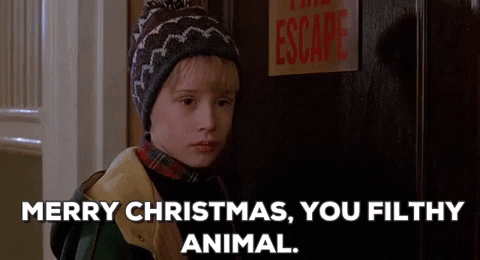 The year-end government funding bill is likely to repeal the Affordable Care Act's medical device and Cadillac taxes, The Hill's Peter Sullivan reports. It's unclear whether the tax on health insurers will also be repealed.
Yes, and: If this wasn't good enough news for the health care industry, the package is unlikely to include legislation addressing surprise medical bills or, pending a last-minute dealmaking surprise, prescription drug prices.
The taxes have been repeatedly delayed. And while the industry has pushed for their repeal for years, it hasn't yet been successful.
Between the lines: Voters are decidedly not asking Washington to lift industry taxes while avoiding dealing with two of the most popular health care issues, but if that's how this plays out, it's a great indicator that industry's lobbying strength is as good as ever.
It's also a good sign that cost control — the intention of the Cadillac tax, a 40% excise tax on the most generous employer plans — is still not very popular with lawmakers, even as health care costs continue to rise.
The tax was expected to raise $200 billion over 10 years.
The other side: Industry says that the ACA taxes end up getting passed along to patients.
4. New cataract surgery drug gets quiet agreement
A new agreement between a small drugmaker and Kaiser Permanente will allow for the use of a new, pricey cataract surgery drug in Kaiser facilities, except there's one major issue: Nobody's admitting Kaiser is the distributing system.
Why it matters: When it comes to transparency, the health care industry is a black box — even on seemingly small things, Axios' Bob Herman reports.
Driving the news: EyePoint Pharmaceuticals recently touted in a press release that it locked in a deal with an "integrated delivery system" to offer its new eye treatment, Dexycu, which is injected into patients' eyes after cataract surgery as a means to replace post-surgery eye drops.
The release said this health system operates in "California, Washington, Georgia, Colorado and mid-Atlantic states" and has more than 8.5 million patients.
The only system that is big enough and is in those locations is Kaiser Permanente.
What they're saying: EyePoint's chief commercial officer said he could "neither confirm nor deny" that Kaiser is the system that will start offering Dexycu.
Meanwhile, a Kaiser spokesperson said: "We do not comment on the details of our pharmaceutical contracts."
The big picture: Dexycu has a list price of $595. Jones said this deal opens the door to roughly 70,000 to 100,000 cataract surgeries within the network every year.
Drugs like Dexycu, which are part of bigger procedures, usually garner payment that is close to or even above their list prices. So it's reasonable to expect this deal is worth tens of millions of dollars.
5. While you were weekending...
The FDA has approved the first disposable duodenoscope, which was designed to stop deadly infections, NYT reports.
Mundipharma, the international affiliate of Purdue Pharma, is now trying to dominate the international market for opioid overdose treatment, AP reports.
One of New Jersey's largest hospital systems was hit this month by a ransomware attack that forced it to cancel some procedures, WSJ reports.