July 13, 2018
Good morning … Forget smoking or soda. The next big menace to public health is wearing a tie, at least according to one mayor in California.
1 big thing: CVS-Aetna may get the green light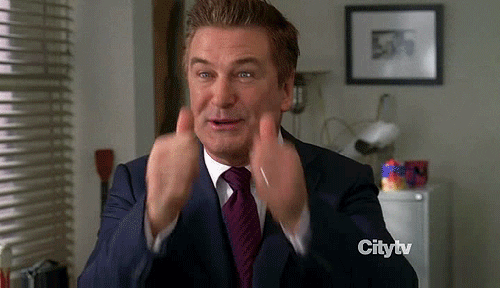 The health care world was aflutter yesterday over a report in the industry publication Reorg Research that says antitrust officials at the Department of Justice won't challenge CVS Health's $69 billion acquisition of Aetna and may send an approval memo as soon as the end of this month.
Why it matters: If this merger does indeed proceed, CVS would soon absorb a gigantic health insurance business into its pharmacies, pharmacy benefit manager and clinics, inevitably affecting the health care and pocketbooks of millions of Americans.
Between the lines: The DOJ may feel a little burned from losing the AT&T-Time Warner merger case, which paved a pathway for more approvals of large vertical mergers like CVS and Aetna. But this report was news to both CVS and Aetna, Axios' Bob Herman reports.
A CVS spokesperson said the pharmacy giant doesn't "comment on market rumors," and an Aetna spokesperson said the company had no comment.
Yes, but: CVS and Aetna have a lot of overlap with their Medicare prescription drug plans. It's very difficult to believe the government won't demand some level of divestiture of those plans, at a minimum.
2. How ACA enrollment can grow
In the wake of the Trump administration's decision to further pull back funding for Affordable Care Act enrollment efforts, the Urban Institute and the Robert Wood Johnson Foundation have some suggestions about how best to reach out to the uninsured.
Roughly 35% of the uninsured are either eligible for Medicaid or for the ACA's most generous premium subsidies. Those are the people most likely to sign up — if enrollment advocates can reach them.
The ideas:
Outreach via schools. Families eligible for free or reduced lunch are likely also eligible for Medicaid or generous subsidies.
Piggyback off other public programs. Some states have already used their list of food-stamp recipients to find families that could be eligible for coverage.
Target the family court and programs for single parents.
But, but, but: The Trump administration is unlikely to facilitate any of this, and outside organizations simply cannot match the federal government's resources.
3. The warning in the Ky. Medicaid decision
That federal court ruling on Kentucky's Medicaid waiver could have a impact that's broader than Kentucky, and possibly broader than just work requirements, the Kaiser Family Foundation's Drew Altman writes this morning.
The court shot down the Kentucky waiver, including its work requirements, because the Health and Human Services secretary didn't address the likelihood that it would cause people to lose their health coverage.
Whether you are for them or against them, all work requirement programs will cause some coverage losses.
The bottom line: There are a lot of what-ifs — the decision could be appealed, and other courts could rule differently. But on its face, the ruling shows how any state proposal to impose work requirements, or make other changes that reduce coverage, could be immediately vulnerable to legal challenges.
Go deeper: Read the column.
4. A tweak to Medicare's drug prices
Medicare unloaded its annual physician payment rule after the markets closed yesterday, and the Trump administration announced a proposal that would change how Medicare pays for Part B drugs. But don't expect it to make a huge dent in the country's drug pricing problem, Bob says.
How it works: Medicare pays the wholesale acquisition cost (WAC) of Part B drugs when they first hit the market, and that tacks on a 6% add-on payment.
After a calendar quarter has passed, Medicare then pays the lower average sales price (ASP) plus 6%.
The government proposed cutting the WAC add-on payment to 3%, effective Jan. 1, 2019, but didn't touch the ASP rules. 
Yes, but: This is mostly incremental and not a major structural change. Cowen regulatory analyst Rick Weissenstein also made this important observation:
"The reduction would affect only the first three months a drug is on the market" and then would revert to the 6% standard, meaning any drug savings are "likely to be minimal."