Axios Vitals
July 16, 2020
Good morning.
Today's word count is 1,226, or a 5-minute read.
1 big thing: Trump's war on the public health experts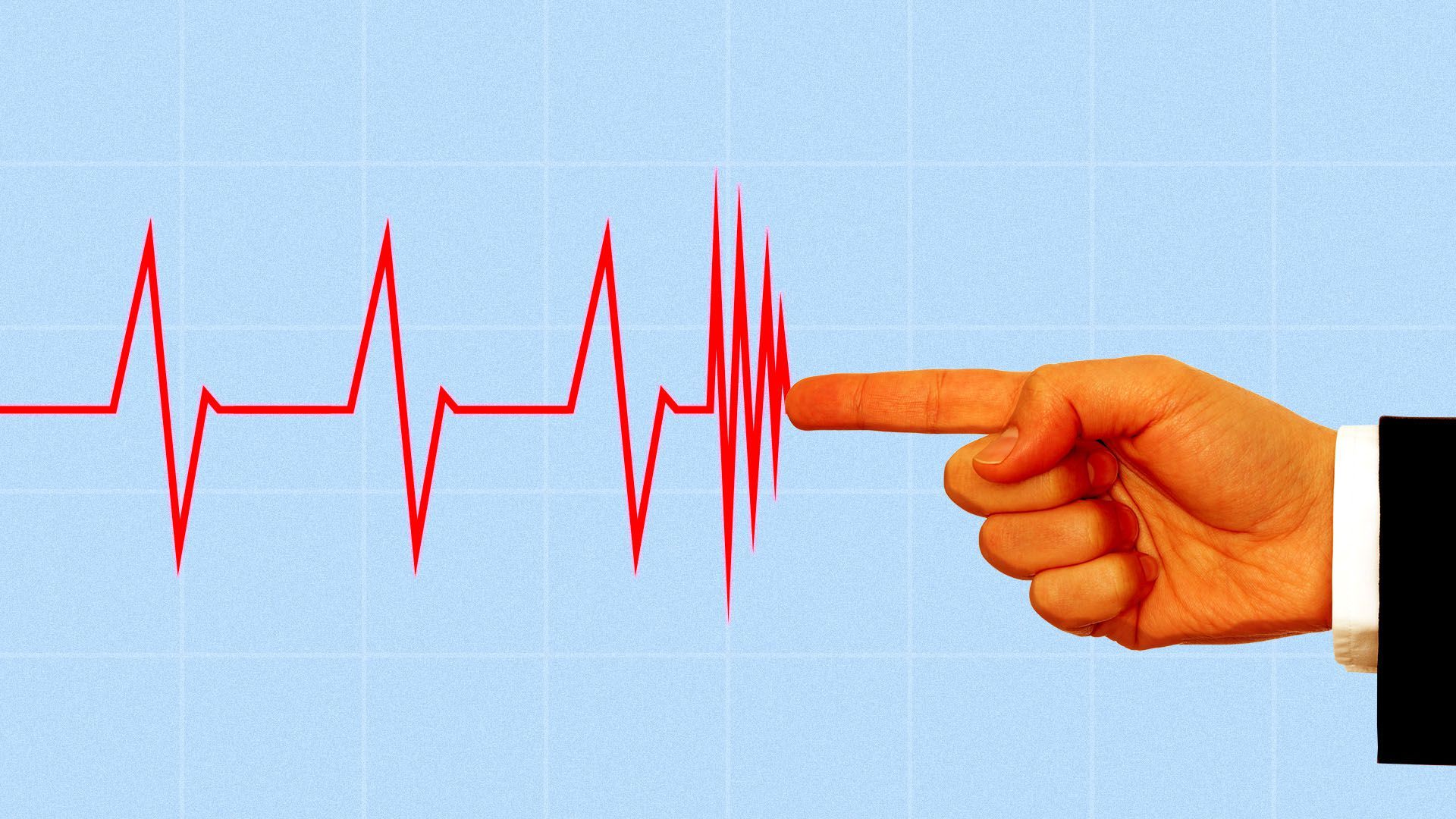 A pandemic would normally be a time when public health expertise and data are in urgent demand — yet President Trump and his administration have been going all out to undermine them, Axios' David Nather reports.
Why it matters: There's a new example almost every day of this administration trying to marginalize the experts and data that most administrations lean on and defer to in the middle of a global crisis.
Here's how it has been happening just in the past few weeks:
The administration has repeatedly undermined the Centers for Disease Control and Prevention. Most recently, Trump has criticized the CDC's school reopening guidelines, Education Secretary Betsy DeVos declared that "kids need to be in school," and the administration has reportedly ordered hospitals to bypass the CDC in reporting coronavirus patient information.
It has repeatedly undermined Anthony Fauci. Trump distanced himself on Wednesday from an op-ed attack by White House trade adviser Peter Navarro, but longtime Trump aide Dan Scavino also called the infectious diseases specialist "Dr. Faucet" in a Facebook post accusing him of leaking his disagreements. And the White House gave a opposition research-style list of the times Fauci "has been wrong" to the Washington Post and other media outlets.
Trump himself undermined public health experts generally with his retweet of former game show host Chuck Woolery's "everyone is lying" tweet — which blamed "The CDC, Media, Democrats, our Doctors, not all but most, that we are told to trust."
Trump has made numerous statements suggesting, over and over again, that we wouldn't have as many COVID cases if we just tested less.
The other side: The White House insists there's no problem. "President Trump has always acted on the science and valued the input of public health experts throughout this crisis," said White House deputy press secretary Sarah Matthews.
2. Coronavirus cases rise in 37 states
The coronavirus continues to spread nearly unchecked across almost the entire country: 37 states saw their caseloads increase over the past week, and only two states experienced a meaningful improvement, Axios' Sam Baker and Andrew Witherspoon report.
Why it matters: These rapidly escalating outbreaks will translate into thousands of deaths and make it all the harder to safely reopen schools or otherwise reclaim some sense of normalcy.
By the numbers: New infections rose by at least 10% last week in 37 states, spanning every region of the country. Six states and the District of Columbia experienced spikes greater than 50%.
Nationwide, new infections rose by 21% since last week — and last week they were up 24% from the week before.
Between the lines: Even some of the states that may not immediately register as bad news are still, in fact, in a bad spot.
California, for example, is holding steady after weeks of substantial increases — meaning the scale of its outbreak has still exploded over the course of July and is not beginning to shrink.
And while Arizona did experience an 11% decline in new cases over the past week, that barely puts a dent in the stark increases the state has racked up over the course of the summer.
What's next: Experts hope this outbreak won't be as deadly as the virus' initial attack on the New York area, in part because more young people are getting sick now.
Go deeper: We're losing the war on the coronavirus
3. The latest in the U.S.
Oklahoma Gov. Kevin Stitt (R) announced on Wednesday he has tested positive for the coronavirus and will self-isolate, Tulsa World reports. The 47-year-old Stitt is believed to be the first governor in the U.S. to test positive.
The Houston and San Francisco public school districts announced Wednesday they will begin the 2020 fall semester online due to the ongoing threat of the coronavirus.
Four months after the first lockdowns, there's a real possibility of a nationwide consensus on face masks. As is increasingly the case in our fractured society, states and businesses led the way, finally followed by the federal government.
Alabama's Republican Gov. Kay Ivey issued a statewide mask mandate on Wednesday as coronavirus cases continued to soar across the South, saying at a press conference: "We're pleading with the people of Alabama to wear a mask."
139 clients were exposed to two symptomatic hair stylists with COVID-19, but face coverings on both the stylists and customers resulted in no reported secondary cases, a study released Tuesday from the Centers for Disease Control and Prevention shows.
UnitedHealth Group registered more than $6.6 billion in profits in the second quarter — by far the conglomerate's highest quarterly profit ever, according to an analysis of company financial data from FactSet.
4. The burden on teachers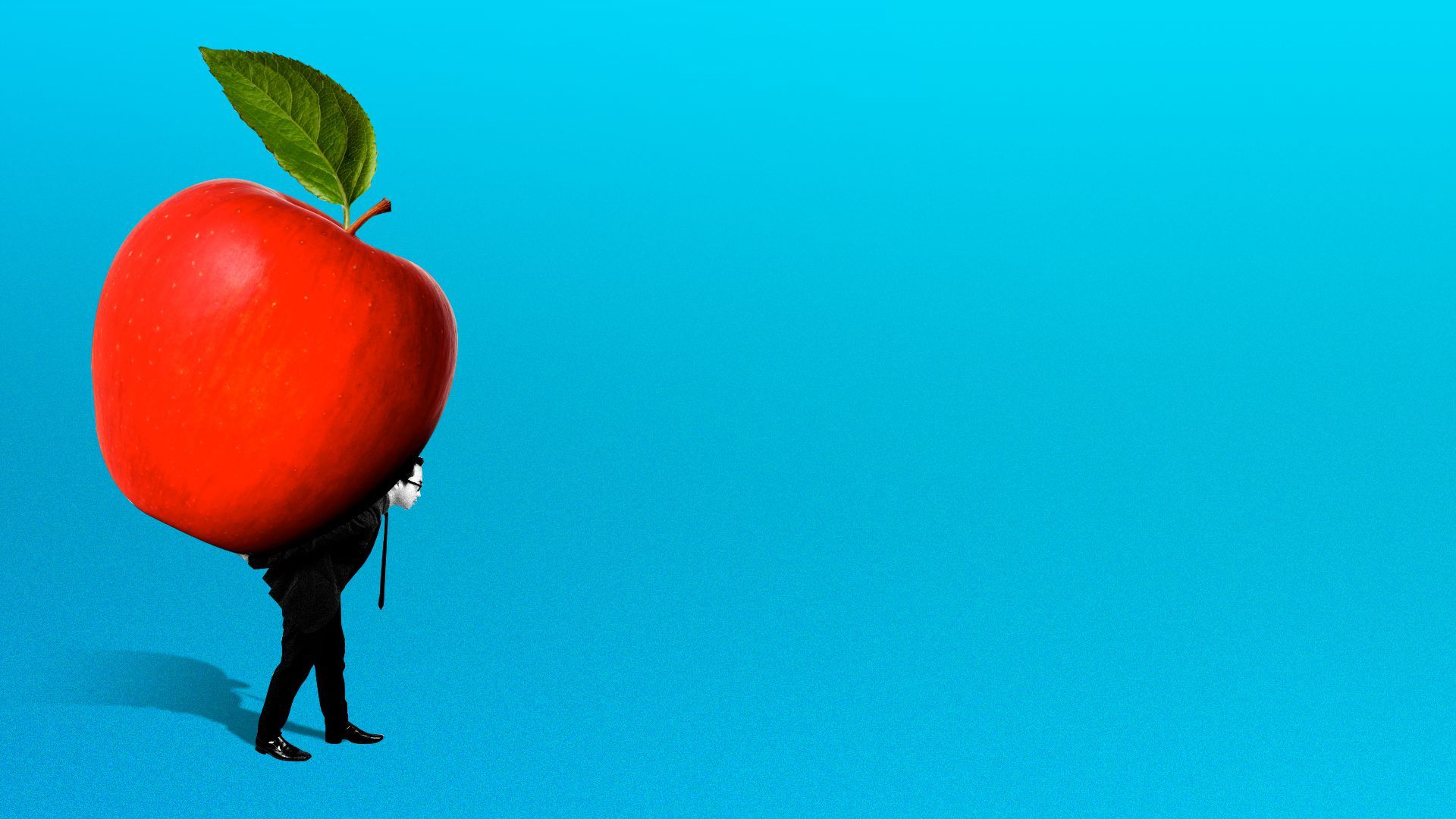 The debate over whether and how much to re-open schools in the fall has put teachers in the precarious position of choosing between their own safety and the pressures from some parents and local officials, Axios' Kim Hart and Marisa Fernandez report.
Why it matters: Teachers are the core of K-12 education. The people we depend on to educate our society's children may end up bearing the brunt of both the risk and the workload.
What's happening: With coronavirus cases spiking in many parts of the U.S., districts are weighing the feasibility of keeping classes all virtual, as Los Angeles and San Diego are doing, or conducting a rotation in-person and remote lessons.
While all back-to-school options have pros and cons, there are specific worries for teachers.
Exposure: Despite a child's overall low health risk if they contract COVID-19, scientists still do not conclusively know if schools could become hotspots for more vulnerable populations.
Difficulty of a hybrid approach: Many school districts like New York City are opting to split school between in-person and online to minimize exposure. That's an effective but more burdensome approach for teachers, top teachers union chief Randi Weingarten told Axios' Dan Primack Monday.
Child care availability: Teachers with children of their own are concerned about how to care for them when they are teaching.
5. Pandemic drives spike in plastic use
The war against plastic is losing, for now, to the war against the coronavirus, Axios' Amy Harder reports.
Where it stands: Reusable everything, from bags to utensils, is considered a potential spreader of COVID-19, so businesses across the spectrum are swapping multi-use products for single-use alternatives, most of which is plastic.
Why it matters: Plastic was polluting virtually everywhere on Earth before the pandemic, prompting a global outcry to improve recycling or get off the petroleum-derived material altogether.
Now, the coronavirus is leaving its mark with plastic masks and gloves washing up on beaches around the world — just one of many stark examples.
By the numbers: Forecasts suggest a big — but temporary — spike in plastic use, according to data from Wood Mackenzie on flexible packaging, a material that's made from plastic 90% of the time. It's used for storing items like food and medical equipment.
Use of flexible packaging is set to increase 8% in the U.S. this year, compared to a pre-pandemic forecast of just 3.2%.
That forecast drops back down to 2% by 2021 though.
This data does not capture increased use of different kinds of plastic that may have longer uses, such as plexiglass to divide people in restaurants and offices.
6. FCC poised to establish suicide hotline number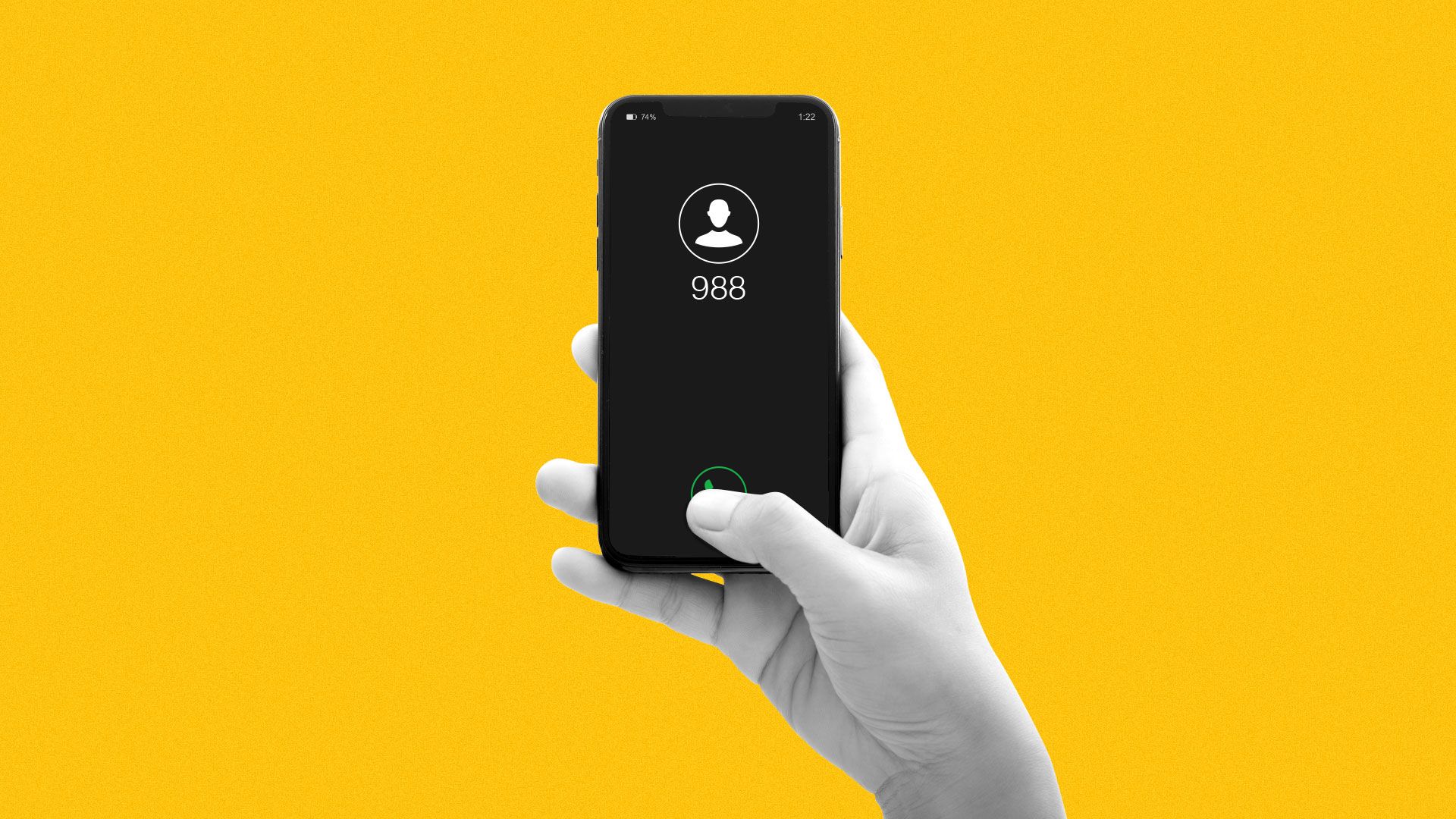 The Federal Communications Commission is expected on Thursday to designate 988 as the new nationwide number to reach a suicide prevention and mental health crisis hotline, Axios' Margaret Harding McGill reports.
Why it matters: The change should make it easier for Americans to reach the National Suicide Prevention Lifeline, which connects to a network of local crisis centers. Surveys and experts suggest a rise in people undergoing mental health crises since the start of the pandemic.
Yes, but: The 988 code will not be active immediately after the FCC votes on establishing it at a Thursday morning meeting.
Phone companies must implement the change by July 16, 2022, according to a draft of the agency's order.
In the meantime, the Lifeline can be reached at 1-800-273-8255 (1-800-273-TALK).