Axios Vitals
January 10, 2023
Good morning, Vitals readers. Today's newsletter is 1,147 words or a 4½-minute read.
Situational awareness: More than 7,000 nurses at New York hospitals walked out and began striking yesterday, Axios' Arielle Dreher reports.
Negotiations have since restarted between the New York Nurses Association and Montefiore Medical Center, but not Mount Sinai Hospital, Politico reports.
1 big thing: New $26,500 Alzheimer's drug may have limited real-world impact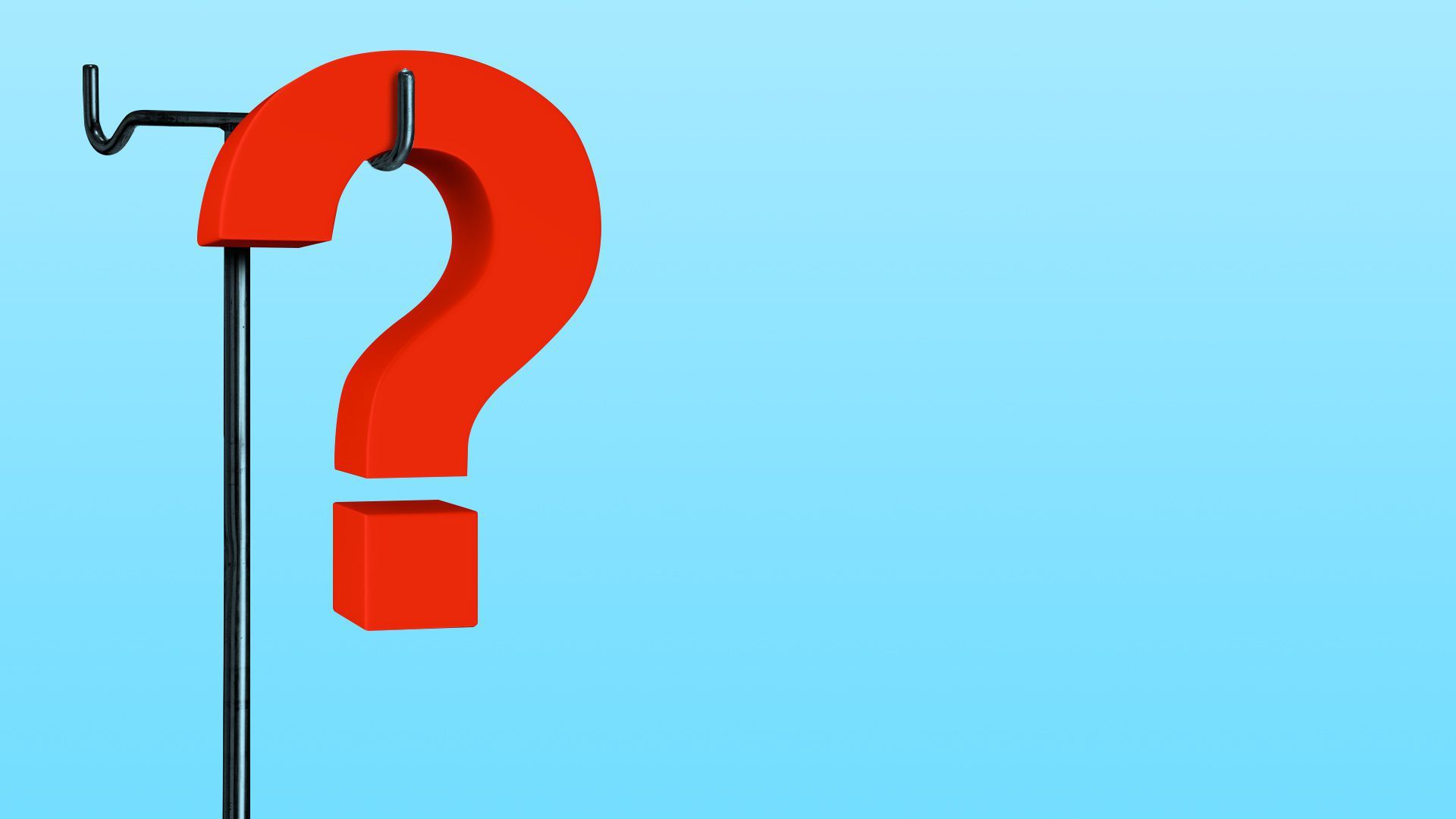 Leqembi, a new Alzheimer's drug developed by Eisai and Biogen, may have passed muster with the FDA last week, but experts say it's still an open question how much it will improve the quality of patients' lives, Axios' Caitlin Owens writes.
Why it matters: Patients, doctors and insurers still have to decide whether using the drug to slow the disease's progression is worth the associated hassle, cost and safety risks. These decisions will ultimately decide the overall uptake and commercial success.
Between the lines: Leqembi's accelerated approval was based on data that showed patients taking the drug saw a statistically significant reduction in brain amyloid plaque, which is thought to contribute to the disease. And data published in November — which was not used for the accelerated approval — found that the drug provides a clinical benefit as well.
"We're still far from an intervention that can really slow down or stop the progression of the disease, but it is very exciting to have something that can be offered probably as part of a series of interventions," said Alvaro Pascual-Leone, a professor of neurology at Harvard Medical School and chief medical officer of Linus Health.
The big picture: Alzheimer's disease is both devastating and common, teeing up a potentially huge market for cures for the more than 6 million Americans who suffer from the condition.
But the FDA says the treatment should only be initiated in patients with "mild cognitive impairment or mild dementia stage of disease," narrowing the eligible patient population. That translates to about 1.5 million Americans, per the NYT.
It also requires patients to overcome significant hurdles before starting treatment, comes with a list price of $26,500 per year, and poses safety risks
2. A new House Ways and Means chair
Missouri Rep. Jason Smith yesterday won a three-way race to serve as House Ways and Means chair for the 118th Congress and presides over Medicare, Axios' Victoria Knight and Caitlin write.
Why it matters: It was arguably the most closely watched contested race for a chairmanship in the Republican-controlled chamber and gives Smith jurisdiction over a broad swath of health policy.
Driving the news: The GOP steering committee chose Smith over Reps. Vern Buchanan, who had once been considered the leading contender, and Adrian Smith. He succeeds retired Rep. Kevin Brady, who was the longtime Republican leader of the committee.
Smith previously told Axios that if elected chair, he would focus on access to health care in rural America, telehealth, price transparency, health care security, innovation and "aggressive oversight."
He also wants to hold hearings on health care costs across the country.
Smith hasn't said if he supports controversial Medicare policies, like raising the eligibility age, or whether he would vote to repeal the Inflation Reduction Act's drug pricing provisions.
A version of this item was published on Axios Pro. Get news like this by subscribing. Use code POLICY100 to get $100 off.
Editor's note: This story has been corrected to reflect that the House Ways and Means Committee has jurisdiction over Medicare, but not Medicaid.
3. Moderna sets its price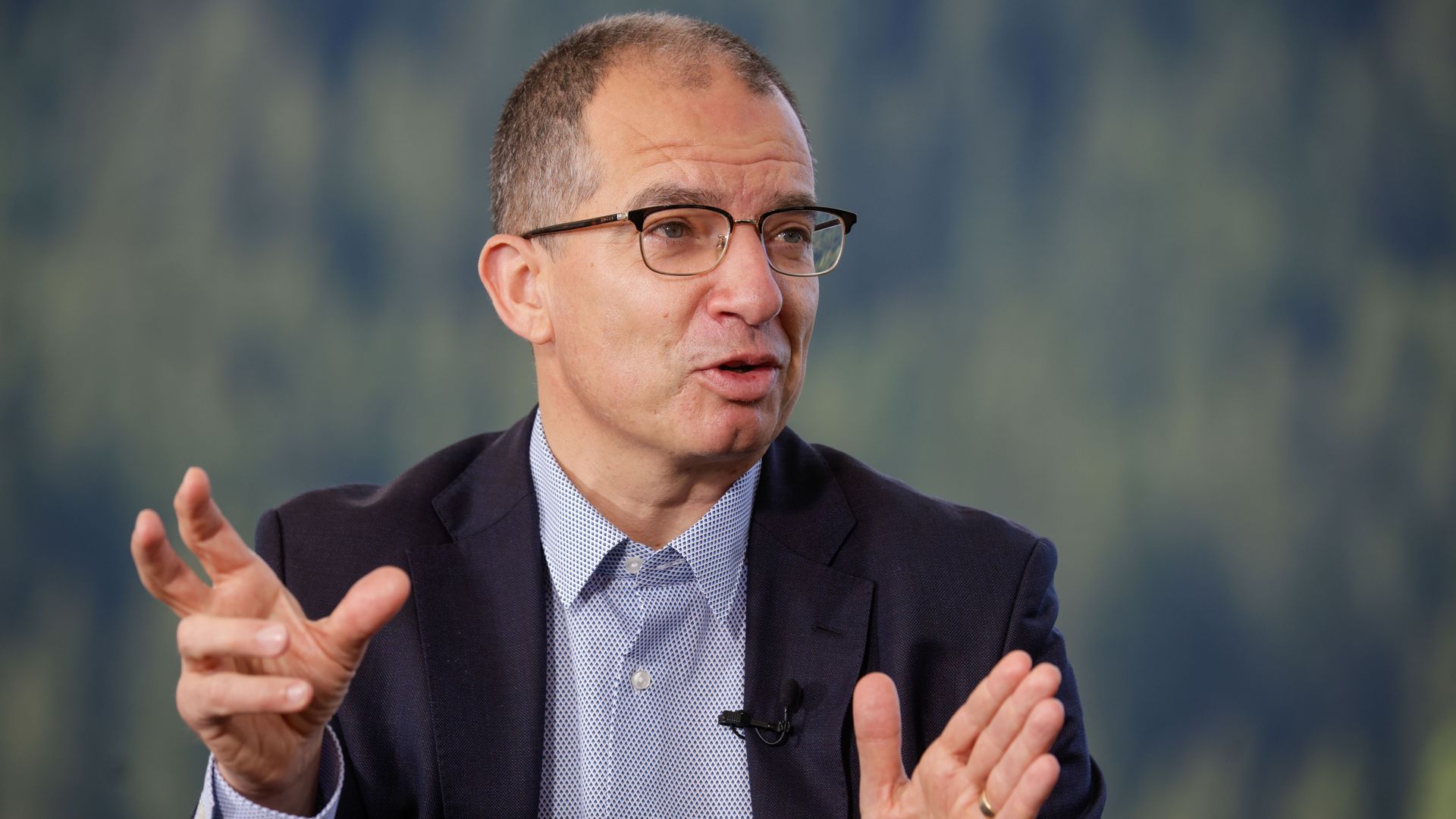 Moderna plans to price its COVID-19 vaccines between $110 and $130 per dose once the government ends its purchases of the shots, CEO Stéphane Bancel told the Wall Street Journal yesterday.
Why it matters: The commercial price, which matches the range set by Moderna's competitor Pfizer, reflects a changing economic reality for the vaccines, which have seen slumping demand in the U.S.
By the numbers: The government now pays about $26 a dose to Moderna (and about $30 to Pfizer and its partner BioNTech.)
Moderna reported yesterday it saw $18.4 billion in COVID-19 sales in 2022. It's projecting a floor for its COVID-19 vaccine sales this year that could reach $5 billion.
However, that figure assumes no sales in the U.S. and no new contracts in Europe, Japan and other parts of the world, Bancel said during a presentation at the J.P. Morgan Healthcare Conference in San Francisco.
Moderna has also been focusing its efforts on other uses of its mRNA platform, including infectious diseases like RSV, as well as cancer, rare diseases and autoimmune disorders, Bancel said.
The company is also continuing to build up its capabilities to deliver COVID shots, as well as other vaccines, around the world, he said.
What he's saying: "We think that flu is a pretty good model with where we think things will end up. The need to update the product regularly based on the biology, potentially different boosters in different geographies," Bancel said.
4. Medicaid expansion leads to fewer post-birth hospitalizations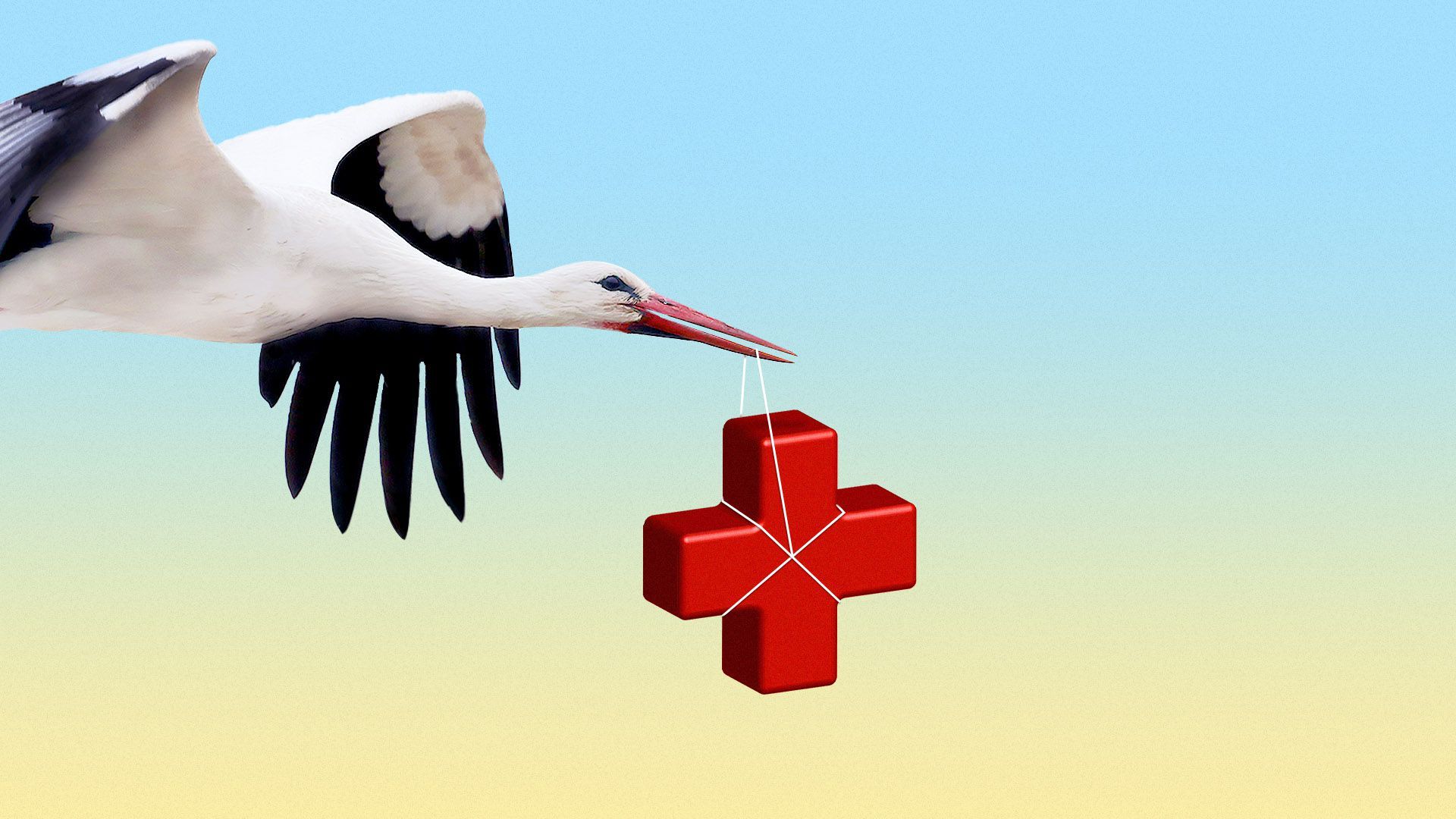 Expanding Medicaid coverage leads to fewer post-birth hospitalizations, according to a new study in Health Affairs, Axios' Oriana Gonzalez writes.
Why it matters: Health experts have long recommended that states expand postpartum coverage and take other steps to improve maternal and child health in the U.S., which has the highest maternal mortality rates among developed nations.
Context: Medicaid covers about 4 in 10 births in the U.S. but only mandates postpartum coverage for 60 days.
More than half of the states have taken steps to extend postpartum coverage to one year.
By the numbers: The study led by Brown University found that in states that have extended their postpartum coverage, the rate of hospitalizations of the newborn or mother within 60 days of birth decreased by 17%.
Additionally, the rate of postpartum hospitalizations between 61 days and six months after birth decreased by 8% in expansion states.
What we're also watching: Congressional Democrats last year unsuccessfully tried to mandate all state Medicaid programs extend postpartum coverage to one year. It's unclear whether the issue could be revived and gain traction in the 118th Congress.
5. Diversity efforts need to target medical debt: study
Black medical trainees were far more likely to carry a heavier debt burden than their peers in other racial and ethnic groups, a study published yesterday in Health Affairs found.
Why it matters: Efforts to diversify the health care workforce — which has been tied to improved patient care and outcomes — have fallen short, even as recognition of the merits grows.
Driving the news: Led by the Icahn School of Medicine at Mount Sinai, researchers examined the association between race and debt among roughly 121,000 medical residents between 2014 and 2019.
The study found trainees from nearly all underrepresented populations in medicine, including American Indian/Alaska Natives, Hispanics and Native Hawaiian/Pacific Islanders, were generally more likely to have debt compared to white and Asian trainees.
Specifically, they found Black trainees were most likely to suffer a debt burden, with 96% reporting some type of debt including premedical education loans, medical education loans and consumer debt, not including mortgages, compared to 83% of trainees overall.
50% of Black trainees had some type of consumer debt, not including mortgages, compared to 25% overall.
What they're saying: "Scholarships, debt relief, and financial guidance should be explored to improve diversity and inclusion in medicine across specialties," the authors write.
Did someone forward this email to you? Here's how to sign up.
Thanks for reading, and thanks to senior editor Adriel Bettelheim and copy editor Sheryl Miller for the edits.