Axios Vitals
January 29, 2018
Good morning ... Our hearts go out to the family and friends of Ed Lorenzen, of the Committee for a Responsible Federal Budget, who died tragically over the weekend. Ed was a valued, friendly and knowledgeable resource for a huge number of Washingtonians, the Axios health care team included.
Koch network moving on from ACA repeal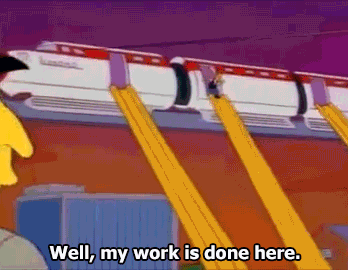 The Koch network isn't pushing for Congress to try again this year to repeal and replace the Affordable Care Act, my colleague Caitlin Owens reports from the Kochs' donors' conference in California. Instead, the powerful conservative network plans to put its resources toward the 2018 midterms and promoting the GOP's new tax law.
"We would love to see Obamacare repealed ... but realistically, I don't think that's likely to happen this year," James Davis, executive vice president at Freedom Partners, says while adding this doesn't mean Congress shouldn't address health care at all.
"Health care is too important. We shouldn't stop working on it and we shouldn't stop progress," Davis says.
Between the lines: GOP leaders, particularly Senate Majority Leader Mitch McConnell, have been clear that repeal isn't likely to happen this year. This means there won't be any pressure from some major conservative donors for Congress to try.
Yes, but: Part of selling the tax law will likely involve promoting the fact that it repealed the ACA's individual mandate. "We made Obamacare voluntary, not mandatory," Senate Majority Whip John Cornyn said this weekend.
Medicare Advantage enrollment booms
Almost 21 million people are enrolled in Medicare Advantage plans, the narrow-network alternatives to traditional Medicare, based on a review of new federal data by Axios' Bob Herman.
The data is based on enrollment through Dec. 8, 2017, just past the end of Medicare's annual enrollment period, and the enrollment total was 7.7% higher than a year ago.
By the numbers: Here's how the largest Medicare Advantage companies fared in the latest sign-up period, per Bob's review:
UnitedHealth Group: 5.24 million members, up 14%
Humana: 3.51 million members, up 7%
Aetna: 1.71 million members, up 21%
Kaiser Permanente: 1.57 million members, up 11%
A Silicon Valley note: Clover Health boosted enrollment 23% year over year, but it's still barely a guppy in the Medicare Advantage ocean, with a little more than 30,000 members.
More losers than winners under Alexander-Murray
With some help from Brookings' Matt Fiedler, Caitlin crunched the numbers on the ACA stabilization bill from Sens. Lamar Alexander and Patty Murray, and confirmed what we had all suspected: Passing that bill now would create more losers than winners, thanks to the way insurers managed to make up for the loss of cost-sharing subsidies by boosting premium subsidies.
By the numbers: If Congress restored funding for the ACA's cost-sharing subsidies…
Winners: 682,712 unsubsidized exchange enrollees enrolled in middle-of the-road "silver" plans.
Losers: 1,621,325 enrollees who receive premium subsidies and don't have silver plans.
Likely losers: 1,706,780 enrollees with silver plans and incomes between 200%–400% of the federal poverty level.
Why it matters: There's renewed talk of bringing this bill — or something like it — up for a vote, thanks to the promises Sen. Susan Collins extracted from leadership in return for her vote on the tax overhaul.
Go deeper: Read Caitlin's full analysis here.
Most hospitals will come out ahead despite 340B cuts
Hospitals are on the warpath over cuts to Medicare's 340B drug discount program. But a new Avalere analysis finds that most hospitals will ultimately come out ahead anyway, thanks to separate increases in Medicare's payments for drugs.
The details:
Overall, Avalere says, 85% of hospitals will see a net increase in their payments under Medicare Part B — the program that pays for drugs administered by a doctor. That's even after accounting for cuts to 340B, a drug discount program for hospitals that primarily serve low-income populations.
Among the hospitals that will ultimately face a cut, most will see payment reductions of less than 5% under these new policies, Avalere found.
While you were weekending ...
What we're watching today: Alex Azar is sworn in as Health and Human Services secretary.
What we're watching this week: President Trump delivers his first State of the Union address on Tuesday. Senate health committee hearing Tuesday on small business health plans.
House Energy and Commerce health subcommittee hearing Tuesday on the implementation of new rules for compounding pharmacies.
What's on your radar? Let me know: [email protected].