May 16, 2018
Good morning … Well, that didn't take long: One of the screenwriters from "The Shape of Water" will be writing a movie about Theranos, with Jennifer Lawrence playing Elizabeth Holmes.
Movies that adapt actual events are almost always painful, but in this case, they only need a tiny sample of the real-world drama to make a compelling story.
1 big thing: How PBMs preserve their leverage
Axios' Bob Herman is back this morning with another example of how pharmacy benefit managers — the companies that negotiate discounts between employers and pharmaceutical companies — maximize their financial benefits. In this case, a court said those steps went too far.
Driving the news: Last year, New Jersey awarded pharmacy benefit manager OptumRx a $6.7 billion contract to oversee prescription drug benefits for the state's 835,000 public employees, retirees and dependents.
But now New Jersey has to redo the process after a court said OptumRx "improperly hedged" its contract.
The New Jersey court faulted OptumRx for inserting a clause that would have guaranteed the PBM's financial stability if the state tinkered with drug benefits — for example, if it altered how specialty medications are covered.
The judge said the language gave OptumRx, which is part of UnitedHealth Group, "a clear competitive advantage."
This is not a one-off. Remember that Express Scripts contract template Bob obtained a while ago? Different company, but it preserved some of the same flexibility for the PBM.
That template allowed the company to change the terms of its agreements "solely as necessary to return (Express Scripts) to its contracted economic position" under several circumstances, includng:
"A material change in: (i) the conditions or assumptions stated in this agreement; or (ii) the size, demographics or gender distribution of sponsor's membership compared to data provided by sponsor."
"Sponsor changes its formulary, benefit designs...or otherwise takes an action that has the effect of lowering the amount of rebates earned."
Go deeper: Read the whole story here.
2. Azar: Trump plan one of pharma's "worst nightmares"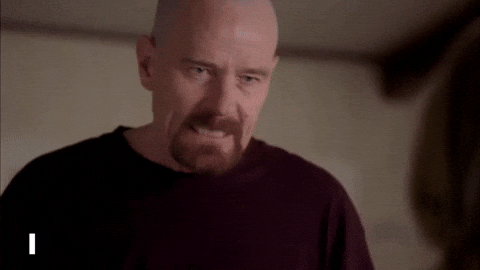 HHS Secretary Alex Azar is continuing to make the rounds on behalf of the Trump administration's plan to lower prescription drug prices. He's speaking this morning at an event sponsored by the American Enterprise Institute and the Pacific Business Group on Health.
What he'll say, according to an advance look at his prepared remarks:
"President Trump has called on us to merge Medicare Part B into Part D … and an announcement on how we intend to go about this process administratively is on the way very soon. Bringing negotiation to Part B drugs is such a potent way to bring down prices that pharma is already protesting the idea — this is really on their list of worst nightmares."
3. Race and Medicaid work requirements
Emily Badger and Margot Sanger-Katz make an important point over at NYT's The Upshot: There can be an implicit racial divide in efforts to soften Medicaid work requirements for people who would have a hard time finding a job.
The details: Michigan wants to add work requirements to its Medicaid program, but it's considering an exemption for people who live in areas with a particularly high unemployment rate.
The idea is well-intentioned: If there aren't many jobs available in a particular area, it's sort of unfair to penalize people for not working.
But, as Badger and Sanger-Katz point out, that would have the effect of exempting largely white rural areas, but not urban areas like Detroit or Flint, which have a higher number of black residents.
Those cities are part of counties where suburban employment drives down the overall unemployment rate, even though work is still hard to come by for poor people in the cities themselves.
Key points:
"African-Americans who face racial discrimination in the job market are more likely to have a hard time finding work."
"And people who can't afford cars and live where public transit is inadequate have a harder time. So do the poor with criminal records, or those without a high school diploma, or people with problems securing child care."
Speaking of Medicaid: The Lexington Herald-Leader (my hometown paper) takes a look at the legal challenges to Kentucky's work requirements, which are set to take effect July 1.
4. Joe Kennedy's pitch for universal health care
My colleague Caitlin Owens was at the Center for American Progress' policy conference yesterday, and noticed that Rep. Joe Kennedy has a unique way into his case for universal coverage: He's framing it as the solution to the disparity between mental and physical health coverage.
After citing statistics detailing the lack of access to mental and behavioral health care – whether that's because of a lack of providers or insurance coverage – Kennedy said, "it starts with a fight for universal health care. We have to ensure every single American can find access to a doctor's door when they need it."
What's next: "We will debate how we get there — from buy-ins to public options to single payer to Medicare extra," Kennedy said, running through the list of Democrats' ideas for expanding government-run coverage.
Between the lines: Although Democrats have a wide range of ideas about what their next steps should be on health care, they clearly think it is, once again, a winning issue for them after the GOP's disastrous attempt to repeal the health care law.
What we're watching today: Azar's speech, at 9am.
What else is going on? Let me know: b[email protected]