Good morning ... Hope you had a restful weekend. We'll be with you for the first part of this week, before taking a short break for Thanksgiving.
​White House officials aren't insisting on mandate repeal
The Trump administration isn't necessarily married to the idea of repealing the individual mandate in tax reform, senior officials indicated as they made the rounds on the Sunday shows yesterday.
"If we can repeal part of Obamacare as part of a tax bill, and have a tax bill that is still a good tax bill that can pass, that's great," White House budget director Mick Mulvaney said on CNN. "If it becomes an impediment to getting the best tax bill we can, then we're OK with taking it out."
Treasury secretary Steve Mnuchin sounded a similar note on "Fox News Sunday," saying: "I think right now our objective is to keep it in. It provides a big tax cut for the middle class. It gets rid of the penalty. But we're going to work with the Senate as we go through this."
"The White House is very comfortable with the House bill, because the House bill focuses on our three priorities: simplifying the tax code, reducing the corporate rate to bring jobs back, and focus on middle income families. As you know, it does not have the individual mandate in it," White House legislative affairs director Marc Short said on ABC's "This Week."
Yes, but: It was President Trump's tweets, in part, that helped revive this idea in the first place.
​How well does the mandate work, anyway?
My colleague Caitlin Owens asked a bunch of policy experts that question, and came up with some significantly different answers. Pretty much no one can credibly argue that simply repealing the coverage requirement in the Affordable Care Act, without a replacement, would be good for insurance markets. But that's not the same thing as saying the mandate has worked as well as intended.
So, has it?
"The mandate wasn't very strictly enforced, the penalty is pretty low by most people's standards, and it comes a year after dropping coverage, if it comes," Joe Antos of the American Enterprise Institute told Caitlin.
On the other hand, the uninsured rate among people who are too wealthy to receive the ACA's premium subsidies fell by around one-third as the ACA took effect. "That trend is very hard to explain unless the mandate has had a significant effect on insurance coverage decisions since these individuals are not eligible for subsidies or Medicaid expansion," Brookings' Matt Fiedler said.
Lawsuit on drug pricing ensnares a third company
Health insurer Anthem and pharmacy benefit manager Express Scripts are embroiled in lawsuits, each accusing the other side of being a bad business partner. And now court documents show Optum, a health care company owned by UnitedHealth Group, is getting dragged into the mix.
The details: My colleague Bob Herman has the rundown on this wild chain of events:
Anthem originally sued Express Scripts in March 2016 for $15 billion, alleging Express Scripts was reaping "an obscene profit windfall" from negotiations with drugmakers and was not passing enough savings back to Anthem.
Express Scripts countersued and said Anthem was not acting in good faith.
After Anthem sued Express Scripts, Anthem reached out to Optum — UnitedHealth's pharmacy benefit manager and a competitor to Express Scripts.
Anthem wanted Optum to provide a "pricing proposal" of drug savings in case Anthem decided to end its contract with Express Scripts, according to Optum, which obliged with the request.
But Express Scripts said Anthem and Optum created the proposal solely as a way to justify the alleged $15 billion worth of damages.
Why it matters: This is more than just a corporate brouhaha in a far-off courtroom. Three massive health care companies are spending consumers' premium dollars on legal teams to fight over prescription drug rebates — an issue that continues to pinch people's wallets when they pick up their medicine.
Pro-ACA group launches tax ads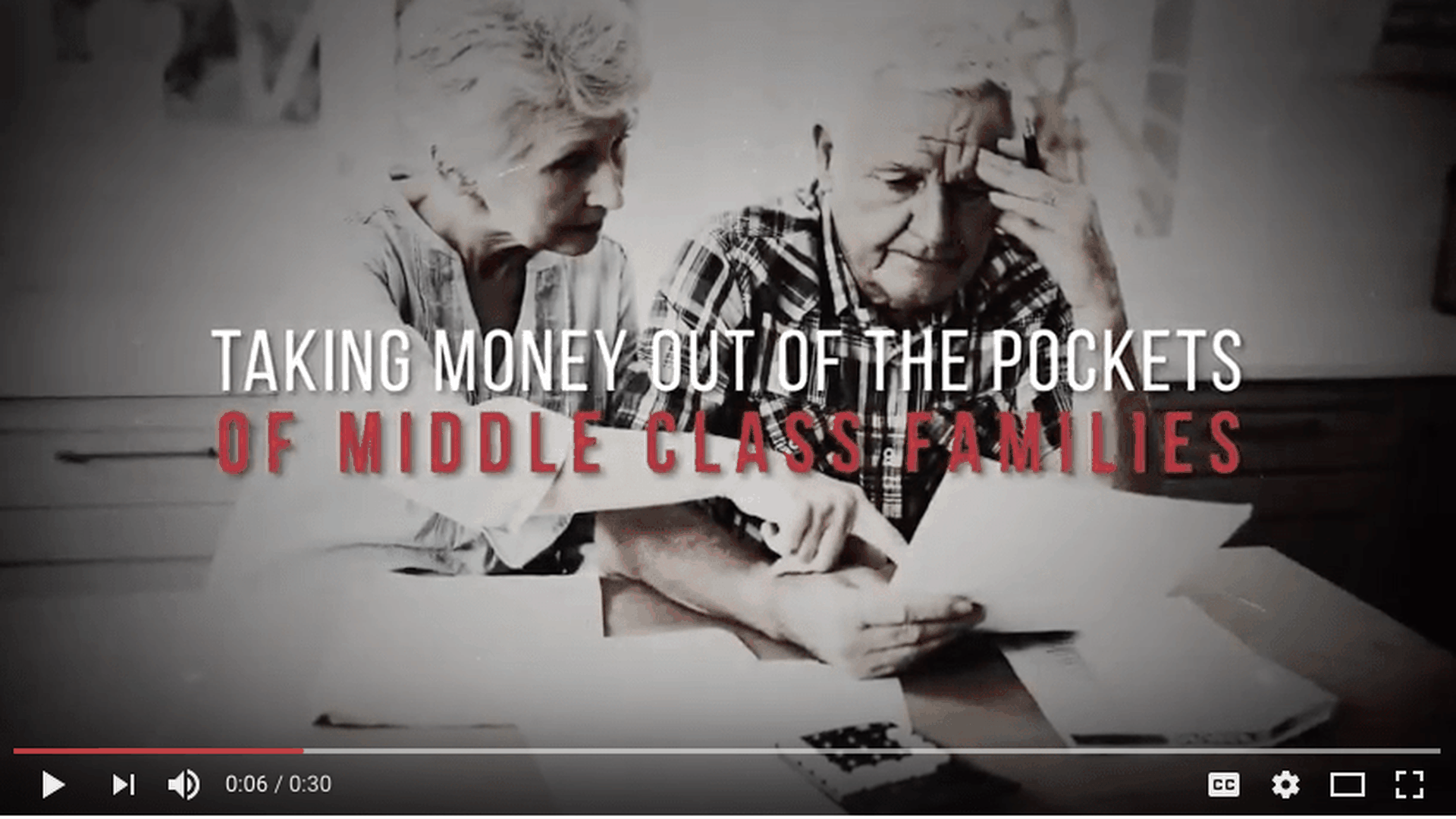 Save My Care, a pro-ACA advocacy group, is launching digital ads today targeting 14 House Republicans who voted for their chamber's tax overhaul.
Between the lines: Liberal activists have been looking for a way to get their base as energized over taxes as it was on health care. Playing up the intersection between the two seems to be the best bet.
Threat level: The ads target Reps. Dave Brat, Mike Coffman, Barbara Comstock, Ryan Costello, Jeff Denham, Will Hurd, David Joyce, John Katko, Bruce Poliquin, Ileana Ros-Lehtinen, Peter Roskam, Ed Royce, David Valadao and Mimi Walters.
​While you were weekending …
Asked why she could support repealing the individual mandate now, GOP Sen. Susan Collins said on CNN: "I think we need to distinguish between taking away insurance from people who already have it, which is what the health care bills that we considered earlier this year would have done, versus removing a fine on people who choose not to have insurance."
But, Collins said, she doesn't want that provision in the bill, and thinks the Senate should strike it. Or – barring that – pass both Alexander-Murray's ACA stabilization bill and a bill she introduced with Democratic Sen. Bill Nelson to establish high-risk pools.
"I hope, next year, that we return to health care," Sen. Tom Cotton said on CBS' "Face the Nation."
The health care crisis in Puerto Rico continues to mount, The Hill reports.
What's on your mind? I'd love to hear your feedback, tips and questions: baker@axios.com.