Good morning ... Congratulations to the federal government, soon to be the proud new owner of "pharma bro" Martin Shkreli's one-of-a-kind Wu-Tang Clan album.
https://www.axios.com/newsletters/axios-vitals-a56ad461-579f-45de-87e2-42beabd1d4bd.html?chunk=0#story0
Meet the judge trying to solve the opioid crisis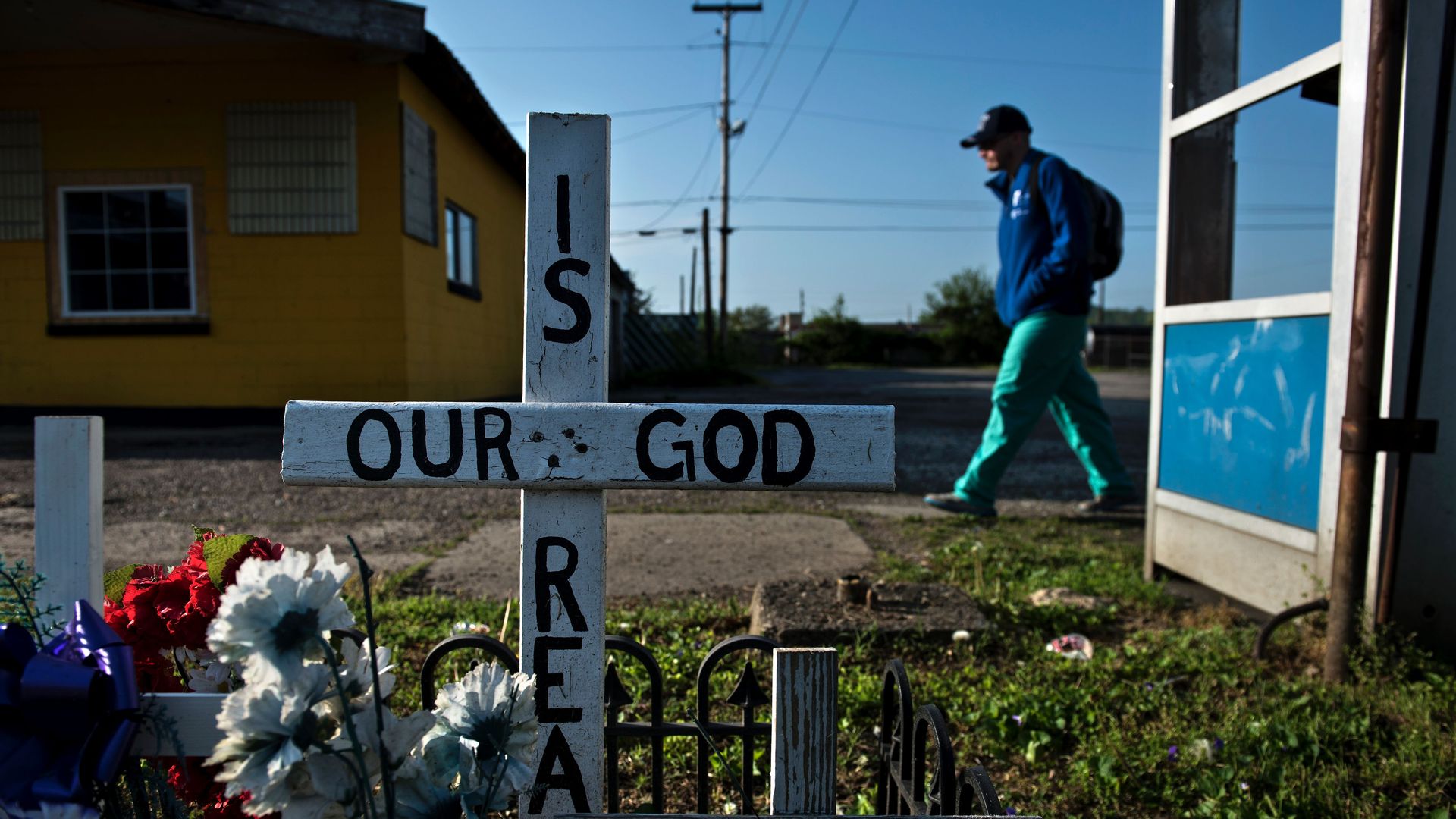 The New York Times has a fascinating on-the-ground account of the search for a resolution in the sprawling litigation over the opioid epidemic. The case, being tried in Cleveland, is similar to the Big Tobacco lawsuits of the '90s, pulling together a host of state and local governments as plaintiffs.
One big difference, though, is that it also has a wide range of defendants, from pharmaceutical companies to drug distributors to pharmacies, each blaming the other for the addiction epidemic.
The man in the middle is Judge Dan Aaron Polster. The NYT trailed him for a day as he juggled volunteer work, a teaching gig and some of the most consequential multi-district litigation in years.
Polster is pushing the parties hard to reach a settlement, the NYT reports, all while trying to figure out what kind of agreement would do the most good on the ground. Some lawyers are concerned he's moving too fast.
Polster has brought in attorneys general who aren't part of the case before him, because a settlement would probably need to resolve most of their lawsuits, as well as local officials on the front lines of the epidemic.
Key quote: The NYT overheard some lawyers complaining that Polster is a "grandstander" and "in over his head," and asked the judge to respond to those grumblings.
"I think that's a fair assessment," he said. "But I won't fault myself for attempting this."
https://www.axios.com/newsletters/axios-vitals-a56ad461-579f-45de-87e2-42beabd1d4bd.html?chunk=1#story1
What the Arkansas Medicaid waiver means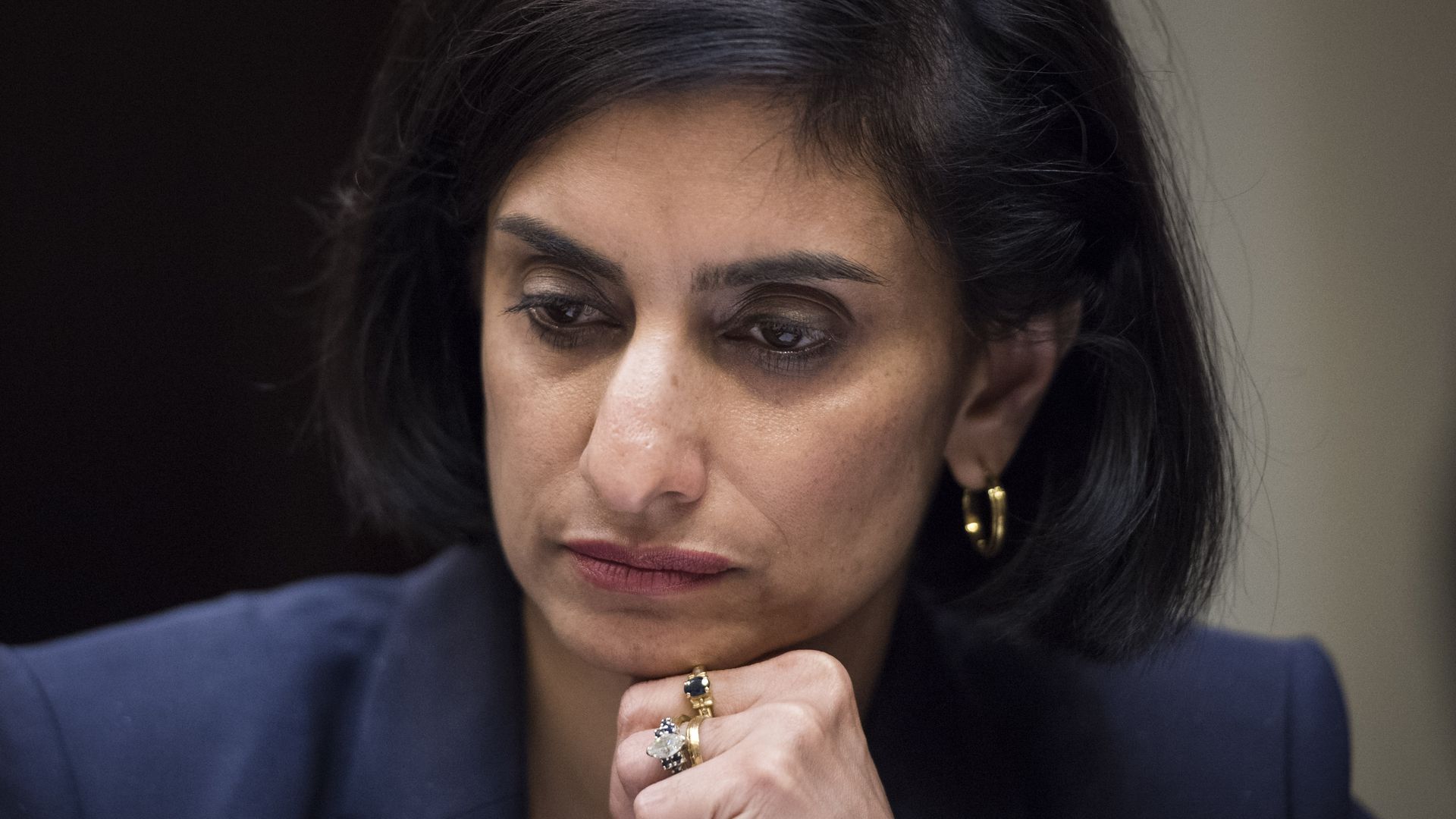 The Centers for Medicare & Medicaid Services yesterday approved Arkansas' request to add work requirements to its Medicaid program.
Why it matters:
This is the third set of work rules CMS has approved, and in some ways the strictest: Arkansans who fail to meet the new requirements for three months will be locked out of the program for the rest of the calendar year.
The bigger deal yesterday, though, was the CMS didn't act on Arkansas' effort to roll back eligibility for its expanded Medicaid program. That suggests there may be limits to how far CMS can or will go — after all, eligibility levels are written into federal law.
Yes, but: These changes are being approved through a waiver process that was designed to test out new ideas for improving the Medicaid program. And CMS is supposed to analyze pretty rigorously the waiver projects it approves.
The bottom line: Work requirements, at a minimum, are going to keep happening. And this isn't the first time an administration has used the waiver process to make policy. CMS' use of that process here will attract extra scrutiny as part of the lawsuits over these changes.
https://www.axios.com/newsletters/axios-vitals-a56ad461-579f-45de-87e2-42beabd1d4bd.html?chunk=2#story2
Azar's warning on hospital prices
We've all heard the horror stories of how hard it is for people to find out the actual cost of medical procedures at hospitals. But it packs more of a punch when it's coming from the HHS secretary — and especially when he's telling his story to an audience of hospital executives.
Here's the story Azar told yesterday during his speech to the Federation of American Hospitals:
When he had to take an echocardio stress test a few years ago, his doctor's office sent him to a hospital, where the procedure was sure to be way more expensive than it would have been in a doctor's office.
He asked how much it would cost, since he had a high-deductible plan. He was told the information wasn't available. He persisted. Eventually, the answer came: $5,500.
No, he said, that's the list price, not the rate that was negotiated with his health insurer. The real answer: $3,500.
He looked up how much it would have cost in a doctor's office. That price: $550.
The bottom line: "I believe you ought to have the right to know what a health care service will cost — and what it will really cost — before you get that service … We'll work with you to make it happen — and lay out more powerful incentives if it doesn't," Azar said.
Go deeper: Read the full speech here.
https://www.axios.com/newsletters/axios-vitals-a56ad461-579f-45de-87e2-42beabd1d4bd.html?chunk=3#story3
Court pumps the brakes on ACA settlement
The Trump administration and House Republicans reached a settlement agreement last December in their very awkward lawsuit over the ACA's cost-sharing payments. But a federal appeals court said yesterday that it's not necessarily ready to accept that deal.
Refresher: House Republicans sued the Obama administration for making the law's cost-sharing reduction payments, known as CSRs, without an appropriation from Congress. They won.
But after Donald Trump became president and quit making the CSR payments, the two parties started looking for a way to end what had become an intra-GOP legal battle.
Their settlement sought to vacate part of the ruling in the House's favor.
The latest: The D.C. Circuit Court of Appeals yesterday asked both sides to submit new briefs explaining what "exceptional circumstances" would justify vacating part of the initial ruling. If the appeals court doesn't ultimately agree to that step, this litigation could live on, at least technically, for a long time.
Between the lines: There's one relatively easy way out of this — Congress could fund the CSR payments.
https://www.axios.com/newsletters/axios-vitals-a56ad461-579f-45de-87e2-42beabd1d4bd.html?chunk=4#story4
Comparing the pay of health CEOs and workers
'Tis the season when health care companies file annual documents that detail their executives' pay. Four large health care companies have submitted their filings so far, per my colleague Bob Herman, and here's what each CEO is making based on the actual realized gains of their stock:
IQVIA CEO Ari Bousbib: $53.5 million
Cigna CEO David Cordani: $44 million
Intuitive Surgical CEO Gary Guthart: $32 million
Eli Lilly CEO David Ricks: $8.9 million
A new wrinkle: This year's filings have a new element, mandated by SEC rules — the CEO pay ratio. Companies essentially have to explain how much their CEOs earn compared to the average worker at that company. Here are those numbers:
Cigna CEO pay ratio: 697:1 (median employee makes $63,010)
IQVIA CEO pay ratio: 546:1 (median employee makes $97,997)
Intuitive Surgical CEO pay ratio: 203:1 (median employee makes $157,491)
Eli Lilly CEO pay ratio: 66:1 (median employee makes $134,003)