Axios Vitals
June 06, 2018
Good morning … D.C. readers: a final reminder for tomorrow's event. Mike Allen and Bob Herman will host a conversation on the cost of innovation in the health care ecosystem. RSVP here.
1 big thing: Health care and the primaries
Last night's primaries set up a major role for health care in November's midterms, both in individual races and as a part of Democrats' search for a nationwide wave.
The races to watch:
1. California: Some of these races haven't officially been called yet, but candidates who support "Medicare for All" were leading this morning in at least six of the seven California districts that are key to Democrats' hopes of winning a House majority.
2. Montana: The state's insurance commissioner, Matt Rosendale, won the GOP primary to challenge Sen. Jon Tester in November.
Remember that premium hikes for plans sold through the Affordable Care Act will likely be finalized this fall, setting up potential attacks in both directions — against Tester for voting for the ACA and against Rosendale for Montana's experience with it.
3. New Jersey: Former Celgene CEO Bob Hugin won the GOP primary to face off against Sen. Bob Menendez.
Let's not get ahead of ourselves in predicting too strong an anti-pharma campaign in a state where the industry has a large presence, but as Democrats try to push the issue of drug prices this fall, this race could be a wild one.
Yes, but: More moderate Democrats notched important wins outside of California.
In Iowa, Cindy Axne, who supports a public option, resoundingly beat Pete D'Alessandro, a representative of the Bernie Sanders' wing of the party who supported full-fledged single-payer.
The bottom line: Last night's primaries firmed up the emerging national dynamic: Health care motivates Democrats more than Republicans, and Democrats are moving left on the issue.
Advocates for single-payer or "Medicare for All" (whatever that ends up meaning) aren't running the table, but they continue to win important primaries.
2. The rise of progressive health benefits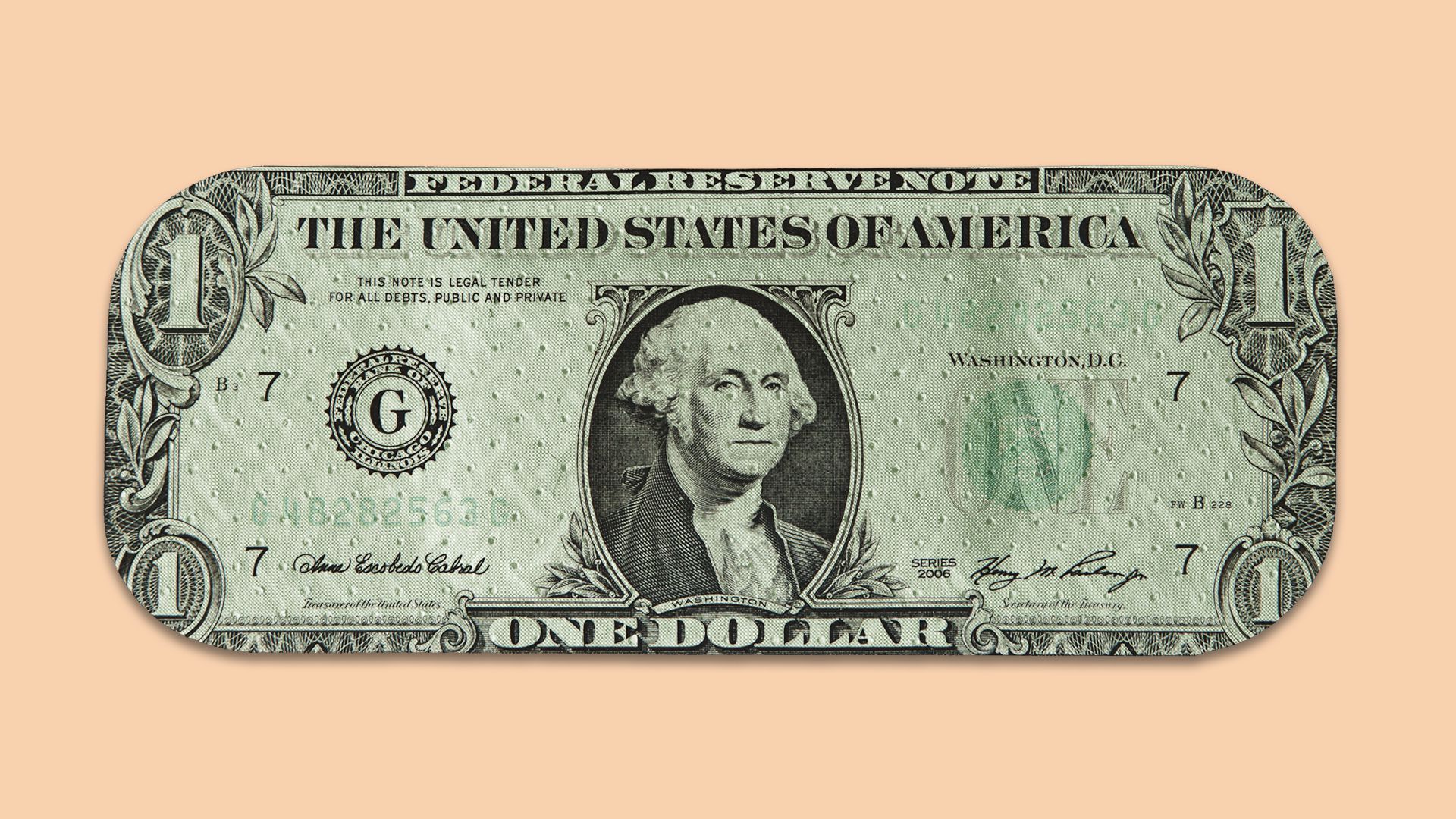 If you haven't heard of "progressive," or wage-related, health benefits, it's probably time to start paying attention. The Kaiser Family Foundation's Drew Altman looks at the trend in his latest column, which is about letting lower-wage employees pay a smaller share of premiums and other costs than higher-wage employees.
Why you'll hear about this again: At a time when the 155 million Americans who get their insurance at work are getting no relief from health costs, don't be surprised if more employers shift to this kind of health benefit design to give lower wage workers some help.
Go deeper: Read the column.
3. The unknown cost of Mylan's new drug
The FDA this week gave the green light to Fulphila, an infection-fighting treatment for cancer patients.
Buzz: The drug — made by EpiPen maker Mylan and its partner Biocon — is a biosimilar version of Amgen's blockbuster Neulasta, which racked up $4 billion in sales last year, Axios' Bob Herman reports.
Driving the news: Executives, including Mylan CEO Heather Bresch, said Fulphila would be an "affordable" option for cancer patients and help "towards lowering treatment costs."
How "affordable" will Fulphila be? We have no idea.
Mylan spokesperson Julie Knell only said this: "The price will be available at launch."
Biocon didn't respond to questions.
Some Wall Street analysts expect $260 million of Fulphila sales by 2019.
Neulasta costs more than $5,000 per injection.
The bottom line: A big appeal of biosimilars is the idea they will cost less than their biologic counterparts. But with Mylan's biosimilar, we won't know the extent to which that is true until after the drug is on the market.
4. Cassidy not sure about work requirements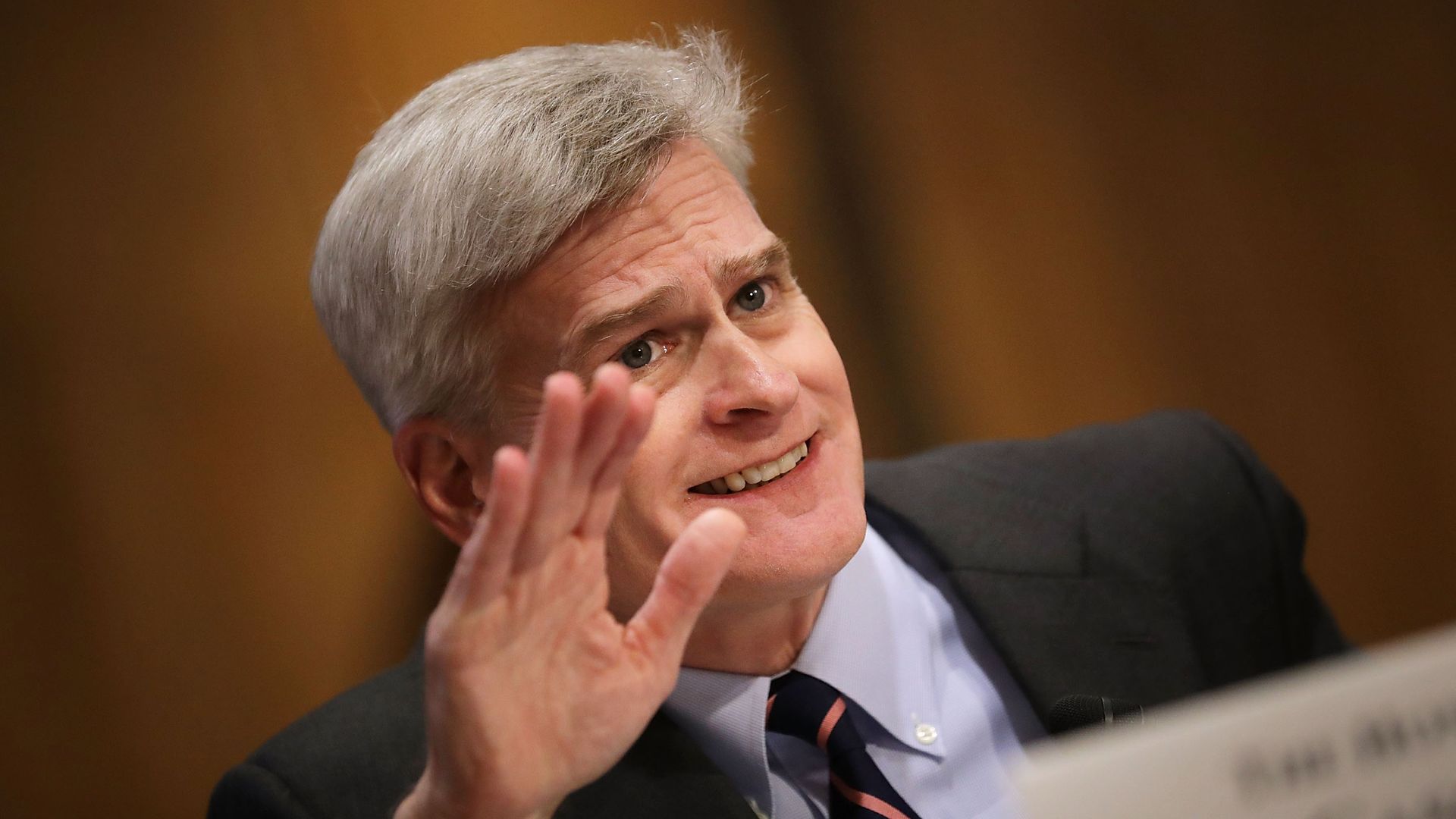 Sen. Bill Cassidy — one of Republicans' leading experts on health policy — isn't necessarily sold on one of the party's biggest priorities: adding work requirements to Medicaid.
The issue: States' work requirements would lock people out of Medicaid coverage if they don't perform a certain number of hours each month of work, job training or community service.
Those people will still be able to go to the emergency room for care, Cassidy noted to a group of reporters yesterday. So he's concerned that doctors will end up providing care all the same, and just not getting paid for it. Medicaid doesn't pay much, but it pays better than treating an uninsured patient.
Yes, but: Cassidy said he thinks the states — including his own, Louisiana — should be able to try out the idea if they want, and see how it works.
5. Tracking hospitals' earnings
Bob updated his Q1 health care earnings tracker with 33 of the largest not-for-profit hospital systems after readers and tweeters suggested he add those in — because health care is local, right?
Some quick takeaways:
Almost every system recorded lower surpluses in the first three months of this year. But that's because their Wall Street investments have performed much worse in the lackluster 2018 market vs. the booming times of 2017.
These organizations are still collecting oodles of money from admitting patients, performing surgeries and running insurance companies.
Kaiser Permanente accumulated $1.4 billion of profit in the first three months of this year — the 10th-highest amount of the 141 companies analyzed (higher than big-ticket names like Walgreens, Anthem, Eli Lilly and Aetna).
Hospitals don't have anywhere near the margins of pharmaceutical companies, but four systems (Hackensack Meridian Health in New Jersey, Indiana University Health, Ascension and Intermountain Healthcare in Utah) all had profit margins at or above 10%.
Join the conversation: Email [email protected] to share your thoughts.