Good morning … Thoughts and prayers to the people of Puerto Rico, who will likely be without power for months in the wake of Hurricane Maria. Meanwhile, it's do-or-die week for Sens. Lindsey Graham and Bill Cassidy's bill to repeal much of the Affordable Care Act.
https://www.axios.com/newsletters/axios-vitals-9ba14295-12d0-42cc-94ca-0108c9d3df25.html?chunk=0#story0
The new Graham-Cassidy bill is here
Graham and Cassidy are set to release an updated version of their bill today. Luckily for you, my colleague Caitlin Owens and I have already read it. The biggest differences this time around:
There are new funding streams or recalculated formulas that would benefit Alaska, Arizona, Kentucky, and Maine. Those states would still see cuts, overall — but those cuts appear to be smaller this time around.
States would have even more flexibility to roll back some of the ACA's insurance regulations — including the guarantees it provides for people with pre-existing conditions.
The bottom line: These new payment calculations are complex. The political calculation is not — it's more money for the moderates (Sens. Lisa Murkowski and Susan Collins) and more regulatory rollbacks for the conservatives (Sen. Rand Paul and perhaps Sen. Ted Cruz, who said he was on the fence yesterday).
Go deeper: Read...
https://www.axios.com/newsletters/axios-vitals-9ba14295-12d0-42cc-94ca-0108c9d3df25.html?chunk=1#story1
We've been here before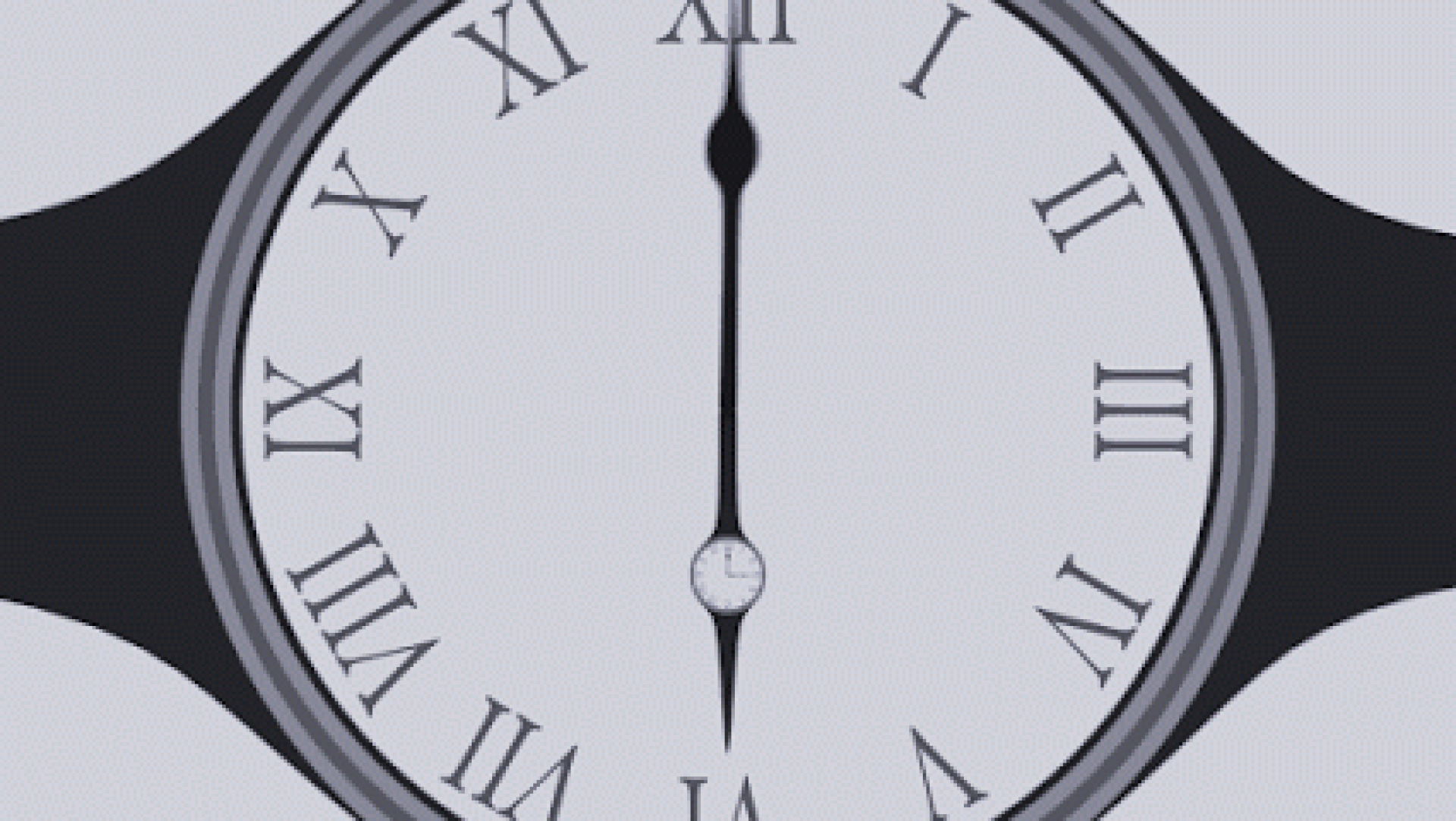 The substance of the Senate's latest health care bill is different from the one before it, but — in part because only a few Republican senators care what the substance of the bill is — the politics are not.
As much as the Graham-Cassidy process might feel like a new thing playing out, with new developments, it's largely a repeat of July:
The latest set of revisions — throwing more money at moderates' states and beefing up the regulatory flexibility to win over conservatives — is pretty much the same calculation GOP leaders made with the last-minute changes to the Better Care Reconciliation Act, the first bill to fail over the summer.
It's still very hard to win over conservatives without somehow weakening the ACA's pre-existing conditions protections — and that still alienates moderates.
Sen. John McCain — and to a lesser but non-trivial degree, Murkowski and Collins — are upset not just about the contents of these bills, but about the rushed, frantic and incomplete process. Another last-minute rewrite, days before the final deadline and too late for a full Congressional Budget Office analysis, won't help alleviate any of those concerns.
What's different now? The contents of the bill (which, again, is not what's driving this process), and a galvanizing fight with television host Jimmy Kimmel.
Meanwhile ...
Today's Finance Committee hearing about the bill is still on, as are the counter-programming protests.
Marc Short, the White House's director of legislative affairs, said on "Meet the Press" yesterday that the White House is still "planning" for a vote to happen Wednesday. But plans can change, of course.
My colleague Jonathan Swan got the low-down on Paul's demands: dramatically roll back the size of the bill's block grants; add a deeper regulatory rollback; and expand access to association health plans. The changes leaked last night don't go as far as Paul might have hoped, but they move the bill generally in that direction — at least on the regulatory front.
Cruz said before the new draft leaked that he does not yet support the bill, and that Sen. Mike Lee might not, either.
Collins has continued to say "no" in every way except directly saying "no," but the CBO's early analysis, incomplete though it will be, could push her over the edge into more definitive opposition.
Insurance companies, hospitals, and doctors issued a joint statement reaffirming their opposition to the bill (which was notable because these groups don't always get along).
https://www.axios.com/newsletters/axios-vitals-9ba14295-12d0-42cc-94ca-0108c9d3df25.html?chunk=2#story2
HHS plans HealthCare.gov downtime
The next ACA open-enrollment period is just a little more than a month away. The Health and Human Services Department told outside enrollment organizations that it's planning some relatively significant downtime for HealthCare.gov during the enrollment window.
Enrollment begins Nov. 1. HHS has scheduled downtime for the site that night, and then every Sunday but one, from midnight to noon.
Context: There's some downtime in every open-enrollment period, and HHS said it scheduled this year's site maintenance for the times HealthCare.gov gets the least traffic. These windows are also maximums, a department spokesperson said — the actual downtime could be shorter.
Yes, but: The Trump administration has already taken several additional steps that will likely limit the number of people who sign up. It has:
Shortened the enrollment period from three months to six weeks (a change insurers wanted, hoping it would tilt the market toward healthier consumers).
Slashed funding for both advertising and grants to in-person enrollment organizations.
Plus, insurers have said they're raising their premiums significantly because of President Trump's continued unwillingness to commit to paying out the law's cost-sharing subsidies.
What we're watching: This is a lot of time for site maintenance. Will it be enough to prevent unplanned outages at times of high traffic — which tend to come around the sign-up deadline?
https://www.axios.com/newsletters/axios-vitals-9ba14295-12d0-42cc-94ca-0108c9d3df25.html?chunk=3#story3
How AI can help doctors — to a point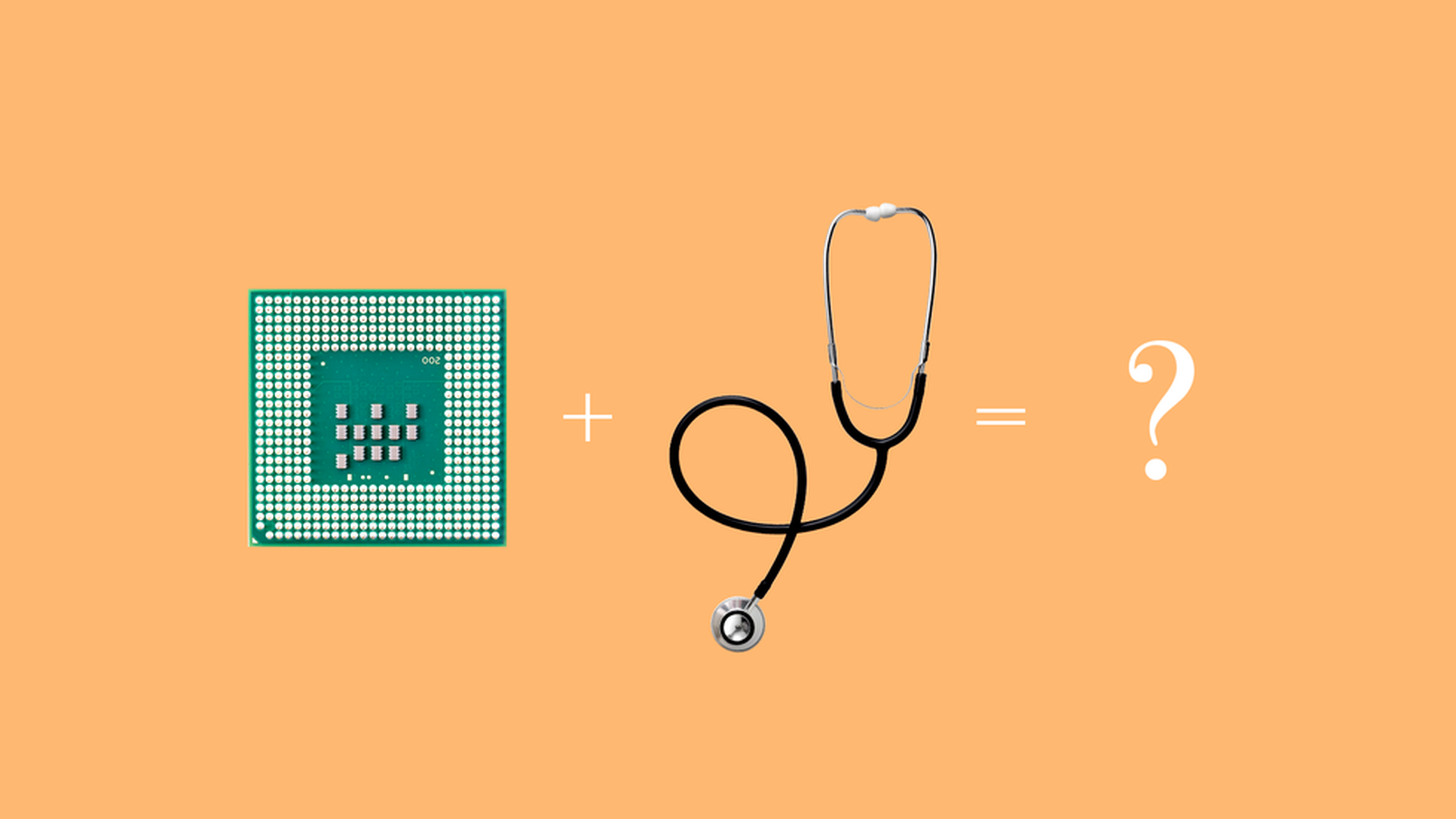 There's a lot of talk about how artificial intelligence can change the practice of medicine, with new initiatives being launched to take advantage of the technology (we wrote about the Human Diagnosis Project here). But it's already clear that there are limits to how useful it will be in the doctor's office. In today's Axios Expert Voices feature, we asked four medical experts to help us game out the pros and cons.
The bottom line: AI may be able to help with some diagnoses and free up time for doctors by handling some of the time-consuming tasks. But it will never replace what's unique about a doctor listening to a patient. Check out the discussion with these experts:
https://www.axios.com/newsletters/axios-vitals-9ba14295-12d0-42cc-94ca-0108c9d3df25.html?chunk=4#story4
The top 20 best-selling drugs in the U.S.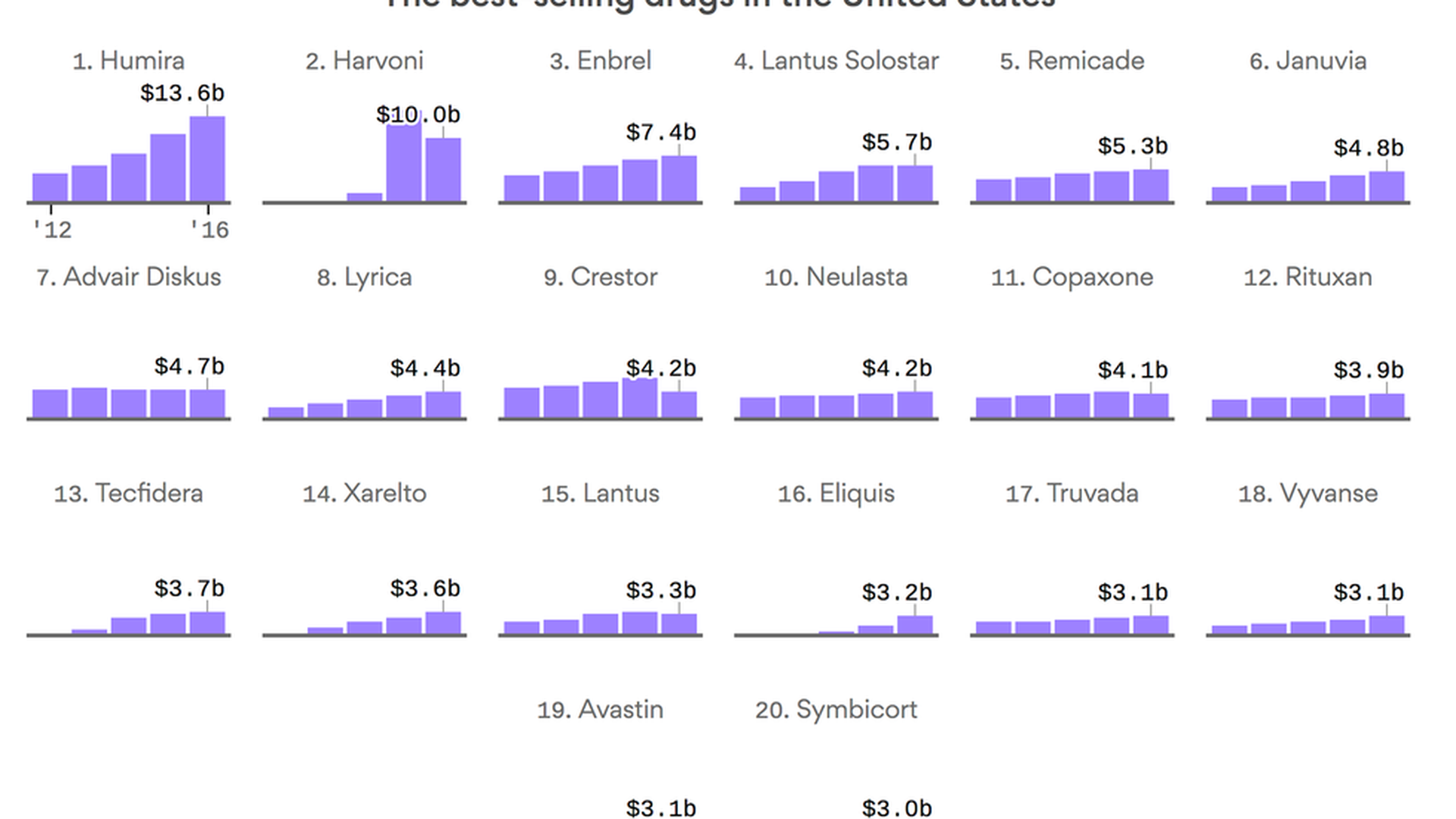 Humira, the blockbuster anti-inflammatory drug that is routinely blasted on TV commercials, netted $13.6 billion in gross U.S. sales last year — the most of any brand-name prescription drug. Overall, Axios' Bob Herman reports, the 20 top-selling drugs generated more than $98 billion in gross U.S. sales in 2016, or about $20 billion more than what the Department of Transportation spent last year.
Why it matters: The biggest drug sellers, which are heavily advertised on TV, treat conditions that affect millions of Americans. But the growth in pharmaceutical spending continues to be well above inflation, putting many people in a bind when they pick up their medicine at the pharmacy.
https://www.axios.com/newsletters/axios-vitals-9ba14295-12d0-42cc-94ca-0108c9d3df25.html?chunk=5#story5
While you were weekending ...