Get Smarter, Faster: Axios is launching a movement to help spread trustworthy, shareable news: the Smarter Faster Revolution. Our mission is to help as many people as humanly possible get smarter, faster on the topics that matter. You can help by signing up to be part of the cause, then recruit others to join our campaign and win cool Axios gifts.
https://www.axios.com/newsletters/axios-vitals-99e74c6e-7c5a-4a8c-89c7-710be1540e8b.html?chunk=0#story0
​CVS is playing defense with Aetna bid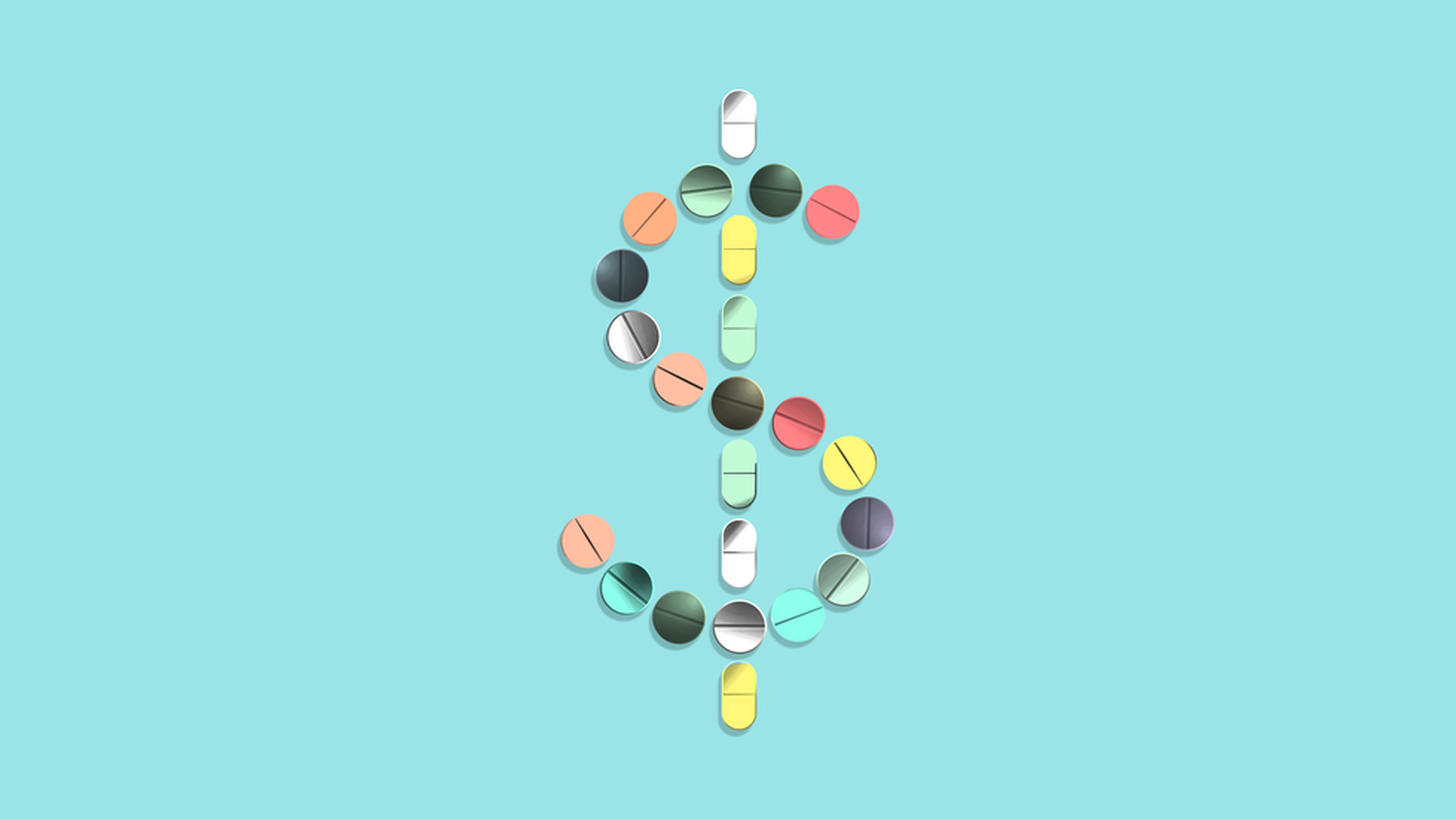 If CVS really does acquire Aetna, the new company would be one of the largest in the U.S. — a health care powerhouse able to wield substantial purchasing power throughout the system. And yet the proposed deal is still, fundamentally, "more defensive than offensive," Leerink Partners analyst Ana Gupte told investors.
What CVS fears: Axios' Bob Herman walks us through what CVS is afraid of. (Spoiler alert: It's Amazon.)
CVS previously expressed concerns about Amazon — as well as confidence it still had the edge.
"Amazon's a respected competitor. You don't take anything lightly that they may be doing. That said, pharmacy is not a commodity business...it's a highly regulated industry," CVS CEO Larry Merlo said at a May industry conference.
CVS is more than just its pharmacy stores. Its biggest business is its role as a pharmacy benefit manager (PBM), which negotiates drug prices and creates lists of covered drugs for employers and insurers.
The UnitedHealth angle: CVS also approached UnitedHealth about merging, the Wall Street Journal reported. It's easy to see why.
UnitedHealth's integrated model — being a large health insurer, PBM and provider under one roof — has served as the health care blueprint for larger growth and gigantic earnings.
UnitedHealth's PBM, OptumRx, has won many big contracts over CVS.
https://www.axios.com/newsletters/axios-vitals-99e74c6e-7c5a-4a8c-89c7-710be1540e8b.html?chunk=1#story1
​How low will enrollment go
Enrollment through the Affordable Care Act's exchanges will fall by about 7%–13% during the upcoming open enrollment period, according to a new estimate from S&P Global.
S&P expects roughly 10.6 million–11.4 million people to select plans through the exchanges, down from 12.2 million at the end of the last enrollment window.
The number of people who pay their premiums and actually gain coverage over the course of the year will likely fall closer to 8 million–9 million people, S&P says — about the same level of attrition that the marketplaces have seen in past years.
S&P says it expects most people who had coverage this year to keep it, but not as many new consumers to come into the market.
Why it matters: Most experts are anticipating a drop in enrollment. It would be surprising not to see enrollment fall, given how little the Trump administration is doing to encourage people to sign up. But no one's quite sure how big a decline to expect.
If the number of people covered by the exchanges simply stays flat — the rosiest scenario in S&P's projections — the ACA's allies would count that as a major victory.
https://www.axios.com/newsletters/axios-vitals-99e74c6e-7c5a-4a8c-89c7-710be1540e8b.html?chunk=2#story2
​Cotton pushing health care into tax reform
Sen. Tom Cotton is pushing his fellow Republicans to repeal the ACA's individual mandate as part of tax reform, according to Bloomberg.
What would happen: Premiums would likely skyrocket, insurers would bail on the exchanges in many places and the ACA would become much less stable.
My thought bubble: Isn't tax reform hard enough already, without throwing in the same health care policies that have already failed to get 50 GOP votes?
https://www.axios.com/newsletters/axios-vitals-99e74c6e-7c5a-4a8c-89c7-710be1540e8b.html?chunk=3#story3
Are HHS' proposed essential benefit rules legal?
Maybe not, argues University of Michigan law professor and all-around ACA legal expert Nicholas Bagley.
What's happening: The Health and Human Services Department proposed new rules last week for the 2019 enrollment period, including changes to the ACA's requirement that insurance plans sold through the exchanges cover a set of "essential" benefits.
The ACA spells out the 10 benefits plans have to cover, but HHS lets states fill in many of the details by pegging their benefit requirements to an existing insurance plan.
The new rules would give states three new ways to set their benefits, largely by borrowing other states' standards — either as a whole, or for one benefit or another.
The issue: As an ostensible check against defining down these benefits too far, HHS said it would require the new standards to match a "typical" employer plan. But it's defining "typical" simply as any plan that covers at least 5,000 people — even if that one large plan is, in fact, not at all typical of what employers in a state offer.
"In other words, HHS wants to define a 'typical employer plan' to include atypical plans — which the agency emphatically cannot do," Bagley writes in the Incidental Economist blog. "If HHS presses ahead with the rule, it could face tough sledding in the courts."
https://www.axios.com/newsletters/axios-vitals-99e74c6e-7c5a-4a8c-89c7-710be1540e8b.html?chunk=4#story4
House GOP's ACA suit isn't dead — yet
House Republicans and the Trump administration jointly asked a federal court yesterday to keep their lawsuit over the ACA's cost-sharing subsidies on ice just a little while longer. The suit, which the House GOP initially filed against President Obama, has been frozen since Trump's victory, as the two sides looked for a way to climb down from an intra-party legal battle.
The latest: Both parties said in a new filing yesterday that they need a little more time to figure out their next steps, now that Trump has quit making the subsidy payments.
"In light of the changed circumstances, plaintiff and defendants are actively discussing the disposition of this case and hope to file a motion with this Court in furtherance of those efforts in the coming weeks," they said in a status update.
https://www.axios.com/newsletters/axios-vitals-99e74c6e-7c5a-4a8c-89c7-710be1540e8b.html?chunk=5#story5
Your health care earnings cheat sheet
If you have an obsession with financial data, like Bob does, you're in luck: He created a spreadsheet that tracks the earnings of the major publicly traded health care companies, so you can literally follow the money with him. Earnings on tap today include: Pfizer, Aetna and HCA.
One quick takeaway: $27 billion — that's the third-quarter net profit cumulatively collected by 43 health care companies that have reported earnings thus far. That equates to an 8.5% profit margin.
Get in touch: Are there other companies or data points you want to see? Let Bob know: bob@axios.com