Good morning … Breaking this morning: The Centers for Medicare & Medicaid Services has released its first formal guidance to pave the way for work requirements in Medicaid. Read the document here and stay tuned to the Axios stream for more.
https://www.axios.com/newsletters/axios-vitals-9766033a-7c4f-4948-9535-808171b2bd72.html?chunk=0#story0
The states that are about to run out of CHIP money, again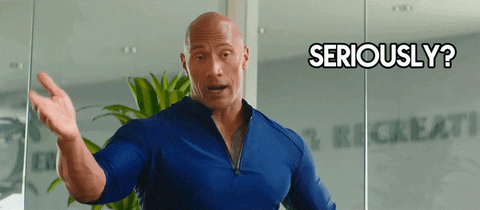 Time for another installment in our ongoing series: Which states are about to run out of federal funding for the Children's Health Insurance Program?
Eleven states will likely burn through their share of short-term CHIP funding before the end of next month, according to researchers at Georgetown University. Congress provided roughly $3 billion in temporary funding at the end of last year, after letting federal CHIP funding expire in the fall.
They are: Arizona, Connecticut, Florida, Hawaii, Louisiana, Minnesota, Nevada, New York, Ohio, Washington state and Washington, D.C.
That number would grow to 24 states if Congress still hasn't passed a CHIP bill by March.
States facing a shortfall could once again turn to a pool of leftover money from previous years, as they had been before Congress provided some temporary relief. But that fund only has about $1.7 billion left, the Georgetown analysis says. It's not clear how long that money would last, and which states would be able to tap it before it runs dry.
Go deeper: The L.A. Times tells the real-life stories of real-life families whose real-life children depend on CHIP, and the fears they're facing as the program lingers in political limbo.
https://www.axios.com/newsletters/axios-vitals-9766033a-7c4f-4948-9535-808171b2bd72.html?chunk=1#story1
Trump expects big things from association plans
President Trump set some high expectations yesterday for association health plans. Here he is praising Labor Secretary Alexander Acosta yesterday for the proposed rules expanding those plans:
"This is health care through association and associations. And I think that millions and millions and millions of people will be signing up. It will be highly competitive. He has been able to totally get rid of state lines so there will be tremendous competition. And that will be a phase of health care that people don't talk about. But I think, ultimately, you'll have more people than you actually had even in Obamacare, and it's just a segment of what we're doing."
Reality check: I asked experts on both the left and right yesterday for their best read on how many people association plans will likely cover, but none wanted to bite, citing incomplete data about the small-group market and outstanding questions about the rules themselves.
Quick take: The Labor Department has said up to 11 million sole proprietors and small-business employees could be eligible for association plans, but of course that's not the same as the number who would actually take advantage of them.
For whatever it's worth, 11 million people would top the number of people covered through the Affordable Care Act's exchanges, but not coverage under the law as a whole.
https://www.axios.com/newsletters/axios-vitals-9766033a-7c4f-4948-9535-808171b2bd72.html?chunk=2#story2
The final wrap-up from #JPM18
Yesterday was the last full day of the J.P. Morgan Healthcare Conference in San Francisco. Axios' Bob Herman breaks it down:
The regret of Community Health Systems
Bob asked CEO Wayne Smith: If you had to do it over again, would you still buy rival hospital chain Health Management Associates, given the debt problems and losses that have tormented CHS since? The short answer: Nope.
DaVita's charity concerns
DaVita, a major operator of dialysis clinics, has a lot of patients who have commercial insurance subsidized by a DaVita-funded charity. The company continues to stand by the controversial but still legal practice.
"We behaved ethically," CEO Kent Thiry said.
The MiMedx fireworks
Some people may not know about MiMedx, a wound-care product company with a $1.6 billion market cap. But MiMedx may have had the most explosive breakout session in the history of corporate events.
CEO Parker "Pete" Petit got into shouting matches with short sellers who have alleged the company engages in fraudulent practices. Adam Feuerstein of STAT caught the whole thing on video, and it's really worth your time.
Tom Price sighting
The former HHS secretary, who resigned over the use of private jets, sat in on the MiMedx session. Petit, the CEO, has been a major Price backer (and was alleged to have inappropriately leaned on employees while stumping for Price, Kaiser Health News reported last year).
Bob tracked down Price after the breakout session, and asked Price if he has invested in MiMedx. Price responded, "Oh, I don't think so," while citing mutual funds, and then promptly left the scene.
https://www.axios.com/newsletters/axios-vitals-9766033a-7c4f-4948-9535-808171b2bd72.html?chunk=3#story3
Trump's plan to undermine the ACA
Sen. Bob Casey's office has obtained the administration's initial roadmap for weakening the ACA through executive actions. The document, whose contents were first reported by Politico, was prepared as a way to help coax House Republicans into supporting ACA repeal. And even though that effort ultimately failed, this is pretty much the plan the administration has already executed.
The details: Most of the steps outlined in this document have been implemented — including a shorter open enrollment period and tighter restrictions on enrollment outside that designated window.
What's next: One proposal here stands out as a potentially big deal that hasn't yet seen the light of day: "Encourage states to build 'skinny' exchanges." Only a handful of states run their own exchanges, which is in part a byproduct of Republican governors' initial refusal to do anything that might help implement the ACA.