Axios Vitals
October 03, 2023
It's Oct. 3, Vitals crew. Today's newsletter is 1,136 words or a 4.5-minute read.
1 big thing: Vax rollout problems linger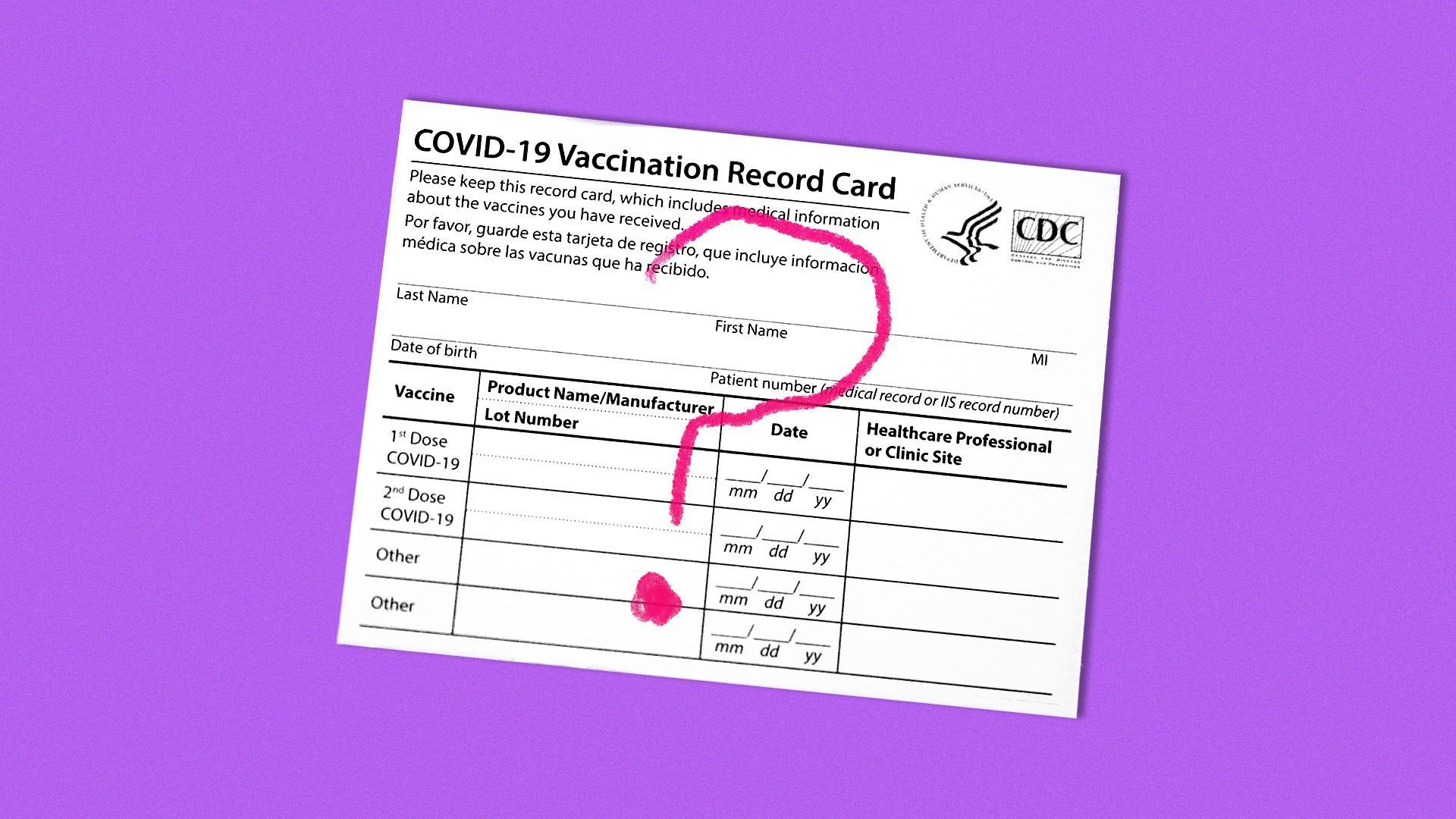 Early hiccups that have complicated the rollout of updated COVID-19 vaccines should be resolved in the next couple of weeks, experts and pharmacy groups told us.
Driving the news: There have been widespread reports of dropped or limited vaccine appointments, making it difficult for some to get the shot almost three weeks after federal officials cleared it and encouraged people to protect themselves as cases were rising.
Though experts said supply-chain issues appear to be easing, it may be two more weeks before every adult can easily make an appointment where they want.
The big picture: Some supply-chain issues were expected during the new vaccination campaign, the first one being managed by the commercial market and not the federal government.
Vaccine makers Moderna and Pfizer say they've made enough doses to meet demand. Pharmacy chains where many Americans will get their shots say they had been waiting on shipments, but things are improving.
Distribution pipelines to national chains like CVS and Walgreens and community pharmacies are in good shape, but it could take another week or two to completely resolve distribution issues at other locations, including physician offices and nursing homes, an HHS spokesperson told Axios.
Anecdotally, more community pharmacies report having the vaccine this week compared to last week, said Andie Pivarunas, a spokesperson for the National Community Pharmacists Association.
Where it stands: CVS is receiving vaccines on a rolling basis, but it's had to reschedule some appointments due to delivery delays from wholesalers, a company spokesperson told Axios.
Walgreens on Monday said all stores now have enough supply to meet demand and will continue to make more appointment times available.
What they're saying: "In this new system, which is really our old system of how we do things, these challenges are going to come up," said Jennifer Kates, a senior vice president at KFF whose own vaccine appointment was canceled. She predicted the issues are mostly due to "first-time privatization challenges."
"Hopefully in the next two to three weeks, I think we'll see a very big difference," Kates said.
Of note: Fixing COVID vaccine delays for kids could take longer. Manufacturers shipped adult doses before pediatric ones, which come in different packaging. That explains some of the access issues, Kates said.
Pediatricians also report ongoing issues with insurance reimbursement for the vaccines, leaving parents of the youngest kids with fewer options since pharmacists don't have the authority to vaccinate kids under 3.
2. Kaiser workers closer to striking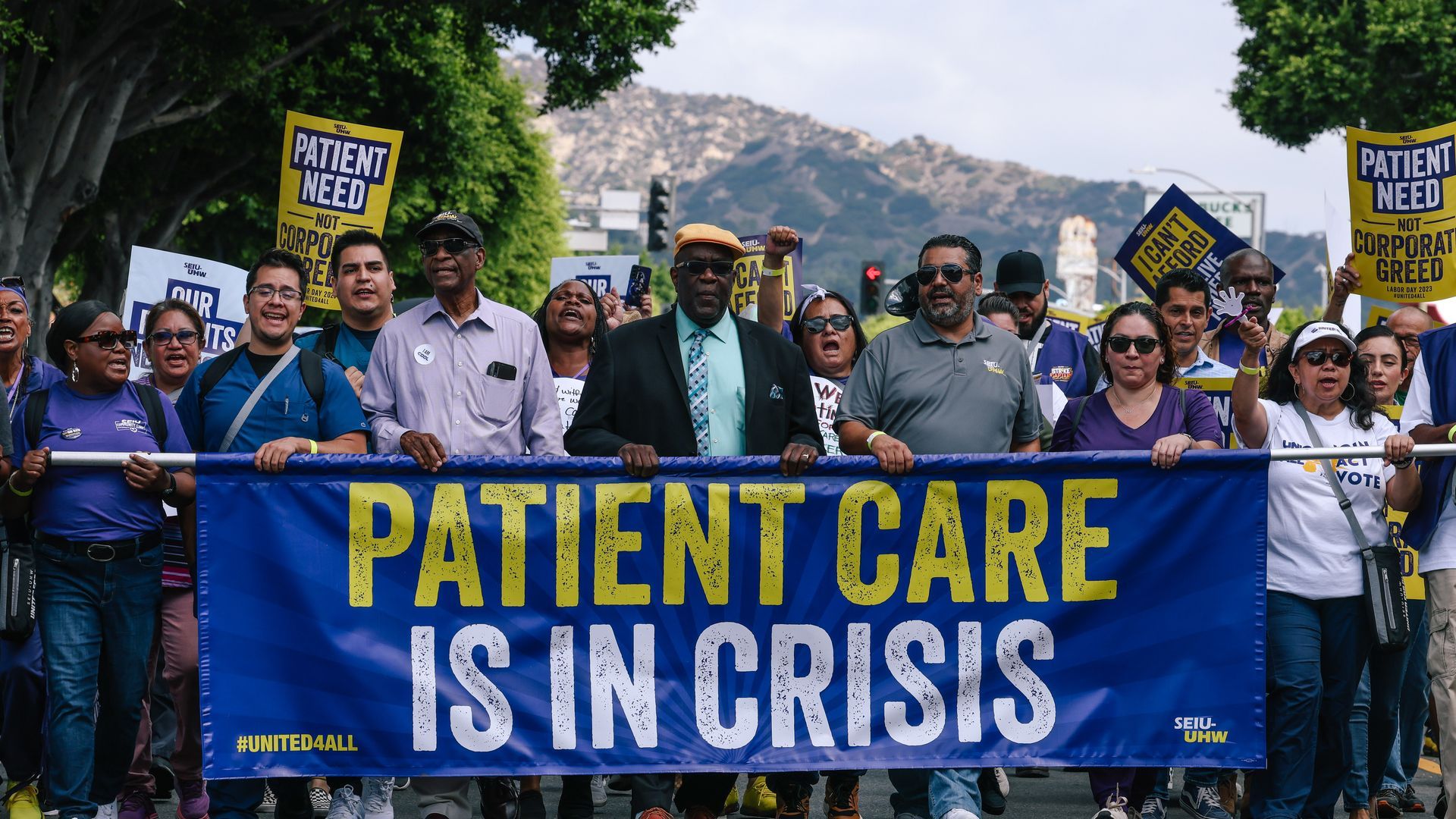 If Kaiser and a coalition of unions representing its workers don't reach a deal, a four-day strike of about 75,000 employees could begin as soon as Wednesday morning, Axios Markets' Emily Peck writes.
Why it matters: It would be the largest health care strike in U.S. history, according to the unions.
Striking workers would include nurses, radiology and X-ray technicians, ultrasound sonographers, and hundreds of other types of positions. Staffing shortages have been a big concern for the union.
State of play: Talks are ongoing, a Kaiser spokesperson told Axios. "We remain optimistic that we will reach an agreement and avoid an unnecessary strike," the company said in a statement.
The union seemed less optimistic, saying in a statement Monday afternoon that it "will go on strike."
The big picture: Since the pandemic, the health care industry has struggled with labor shortages and worker burnout — and unrest has grown.
Our thought bubble: This labor fight may elevate a long-running debate over whether health care is plagued by a nursing shortage or in the midst of a broader staffing crisis. It may sound like we're mincing words, but there's an important distinction:
Health system leaders are more likely to say there just aren't enough nurses to fill all the needed positions. Nursing groups, meanwhile, say too many qualified nurses are leaving the field because they're being stretched too thin due to budget cutting.
3. Hospitals' improving post-COVID fortunes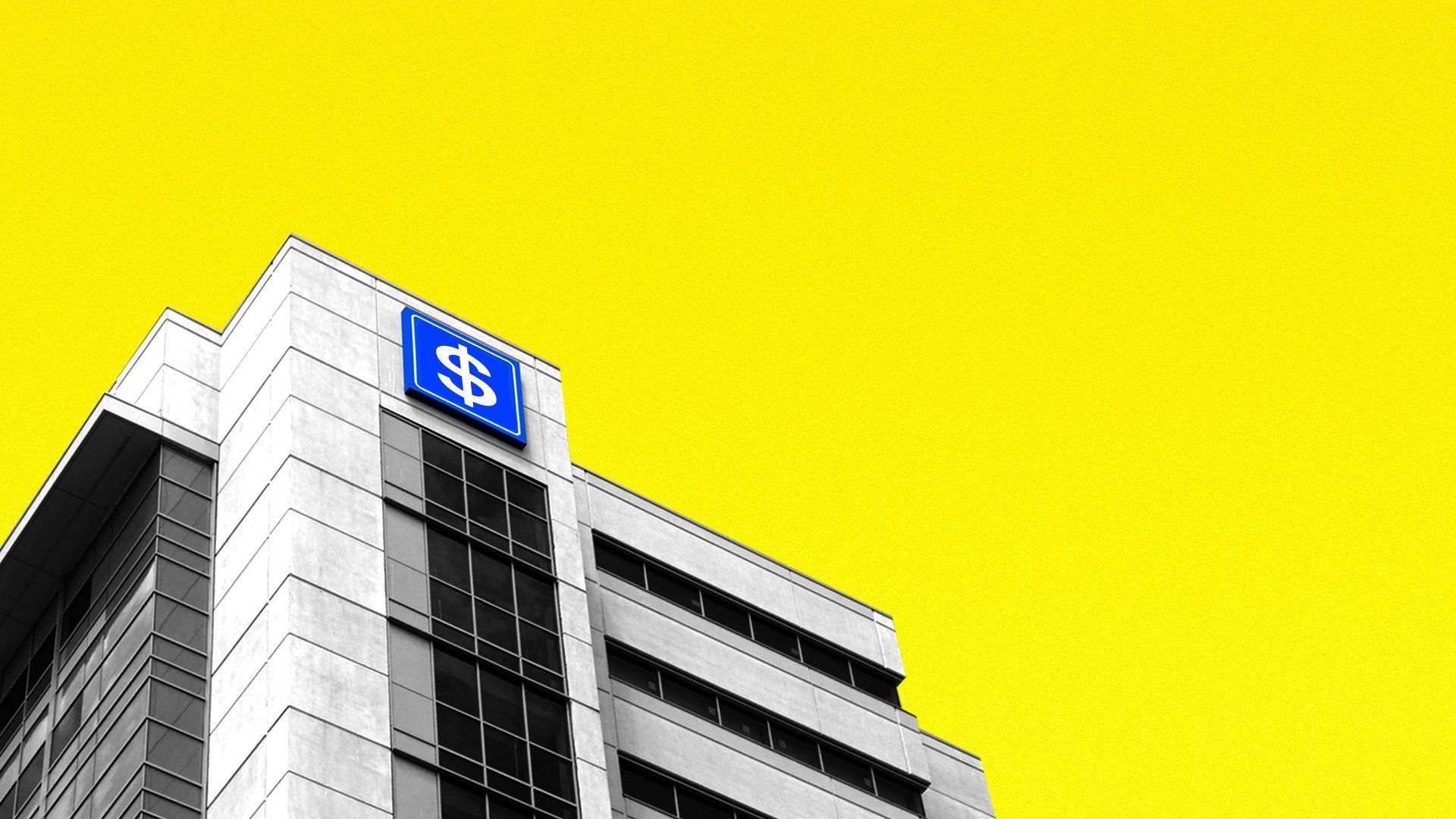 Rising revenue helped hospitals balance out higher supply and drug costs in August, stabilizing the sector's financial performance and keeping operating margins in positive territory, Axios' Adriel Bettelheim writes on a new Kaufman Hall report.
The big picture: The industry's post-pandemic fortunes continue to improve as patients return to more normal patterns of care. But the positive trend line comes as Congress weighs Medicare changes that could reduce payments to health systems.
By the numbers: Facilities' year-to-date operating margin index in August stood at 1.1%, up from up from 0.9% in July, according to data from more than 1,300 hospitals.
Average patient lengths of stay continued to decline, down 4% month-over-month.
Labor expenses fell on a volume-adjusted basis, reflecting less use of contract workers. Year-to-date labor expense per day was just 1% over 2022.
Yes, but: Margins, or the percentage of revenue kept as profit, are still below historical levels. And a surge of newly uninsured people from Medicaid redeterminations could swamp some health systems as they continue to grapple with supply chain problems and staffing shortages.
What we're watching: Hospitals that are successfully fending off inflationary pressures will have to decide how quickly to restart capital investments that were deferred during the financial squeeze.
4. WHO backs second malaria vaccine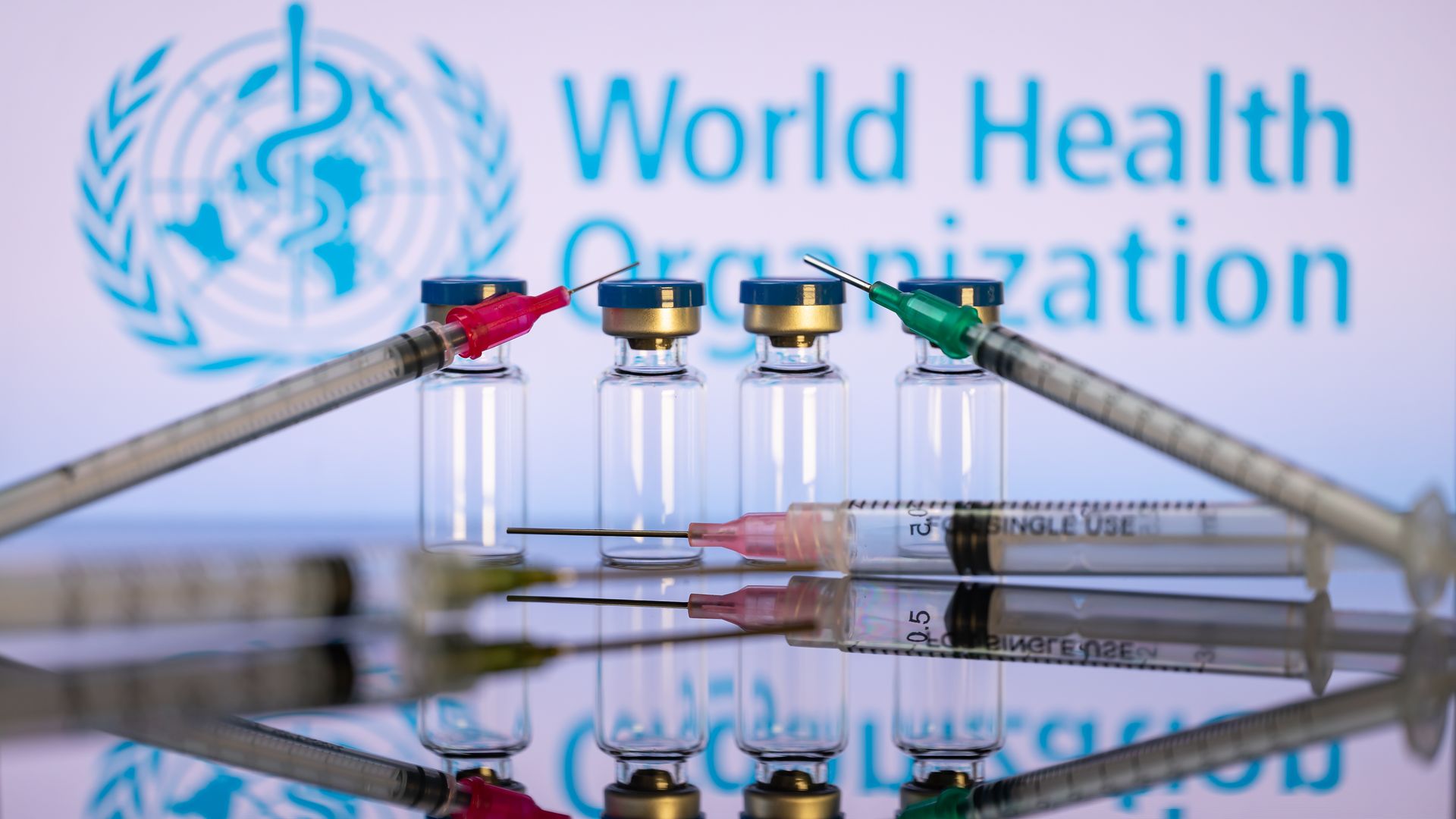 The World Health Organization on Monday recommended a second, cheaper vaccine to help prevent kids from contracting malaria, boosting much-needed supply in the fight against a leading killer of children.
The UN health agency's endorsement of the vaccine, known as R21/Matrix-M, comes almost two years after it recommended the world's first malaria vaccine, RTS,S.
Catch up quick: Malaria sickens about 250 million people every year, killing over 600,000 — most of them children under 5.
In areas with highly seasonal malaria transmission, WHO said R21 was shown to reduce symptomatic cases of the mosquito-borne illness by 75% during the year following a three-dose series. A fourth dose given a year later maintained high efficacy.
WHO said the two vaccine options showed similar efficacy, and there's no evidence on whether one performs better than the other.
A study published almost a year ago found RTS,S had 30% efficacy in severe cases.
What we're watching: R21, which was developed by the University of Oxford, is expected to become available in mid-2024 and cost between $2-$4 per dose — about half of what RTS,S costs.
The Serum Institute of India, the world's largest vaccine maker, is lined up to manufacture more than 100 million doses per year, according to The Guardian. By comparison, there are just 18 million doses of RTS,S.
At least 28 African countries plan to include a malaria vaccine in their national immunization programs, WHO said.
5. Catch up quick
💊 All 10 drugmakers selected for Medicare negotiations have agreed to participate in the process. (Endpoints)
⚖️ The conservative Christian group that helped overturn Roe is going after trans rights. (The New Yorker)
🦷 The feverish competition among teeth-straightening services has one of the industry's biggest players struggling to survive. (Axios)
Thanks for reading Axios Vitals, and to health care editor Jason Millman and copy editor Matt Piper. Please ask your friends and colleagues to sign up.