Good morning … It's official: The Senate voted 55-43 yesterday to confirm Alex Azar as the next HHS secretary.
https://www.axios.com/newsletters/axios-vitals-94b2b698-df1f-466a-af46-4c87802b7783.html?chunk=0#story0
ACA stabilization is getting a second look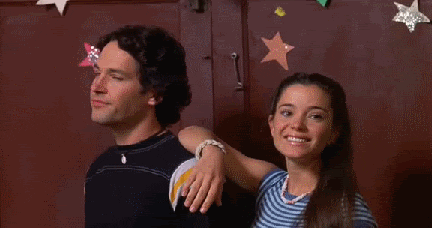 Senators from both parties are taking a serious second look at efforts to stabilize the Affordable Care Act's individual market, my colleague Caitlin Owens reports this morning.
Experts say a fresh review is a good thing. The health care landscape has changed a lot since the stabilization bill was introduced last year, and it's just common sense to take that into account.
Tired: CSRs. Originally, funding the ACA's cost-sharing reduction subsidies — known as CSRs — was the foundation of the bipartisan bill championed by Sens. Lamar Alexander and Patty Murray. But the expert consensus has turned against that policy, and lawmakers are beginning to follow suit.
Murray, when asked whether she's questioning whether it's a good idea to fund the CSRs: "Absolutely. I think how it's structured is going to be really important."
Wired: Reinsurance. There's now a much bigger focus on reinsurance, particularly a bill sponsored by Sens. Susan Collins and Bill Nelson. Last year, most Republicans were opposed to the idea. But that's changing.
"Everyone is in love with Collins-Nelson now," a senior GOP aide tells Caitlin.
https://www.axios.com/newsletters/axios-vitals-94b2b698-df1f-466a-af46-4c87802b7783.html?chunk=1#story1
Pharma lobbying jumped in Trump's first year
Axios' Bob Herman added up the health care industry's lobbying bills from President Trump's first year in office, and the pharmaceutical industry stands out like the Burj Khalifa. The Pharmaceutical Research and Manufacturers of America spent $25.4 million on federal lobbying last year— a 30% jump from 2016, and the biggest tab of any health care group.
Why it matters: It worked. Despite Trump's tough rhetoric about drug companies, neither Congress nor his administration has laid a finger on the industry.
The other side: Surprisingly, the insurance industry's biggest trade group saw a 6% drop in lobbying expenses last year, despite several rounds of real or threatened cuts to both insurance subsidies and Medicaid. The Blue Cross Blue Shield Association also pulled back last year.
https://www.axios.com/newsletters/axios-vitals-94b2b698-df1f-466a-af46-4c87802b7783.html?chunk=2#story2
Why Medicaid work requirements aren't like welfare reform
Republicans like to use the 1996 welfare overhaul as the model for the current push for Medicaid work requirements.
Yes, but: As the Kaiser Family Foundation's Drew Altman points out in today's column, they're not really comparable — because the welfare law had a lot of supports to help people go to work, like child care and job training. So far, at least, proposed Medicaid work requirements wouldn't have any of that.
The impact: Without that balance, Altman writes, the work requirements are probably going to do more to kick people off of Medicaid than to help people find work. (Kentucky projects 95,000 fewer residents will be covered by Medicaid each month under its work requirements).
Go deeper: Read the column here.
https://www.axios.com/newsletters/axios-vitals-94b2b698-df1f-466a-af46-4c87802b7783.html?chunk=3#story3
Let the Medicaid lawsuits begin
As expected, Kentucky's newly approved Medicaid work requirements are now being challenged in court, on behalf of 15 named plaintiffs who depend on Medicaid but would not be able to comply with the state's new mandates.
What they're saying: The lawsuit challenges HHS' approval of Kentucky's waiver on two grounds:
1. The lawsuit claims HHS' approval decision violates the Constitution's "Take Care Clause," which directs the executive branch to "take care that the laws be faithfully executed."
This will be a tough one to win. The courts haven't relied on this clause much, and even when they have, it's sometimes been interpreted as a grant of executive authority as much as responsibility.
2. The challengers also say HHS violated the Administrative Procedures Act by approving a waiver that, in their view, does not further the goals of the Medicaid program (a requirement for the type of waiver Kentucky obtained) and did so without going through the full notice-and-comment rulemaking process.
This is roughly the set of claims legal experts anticipated, and will likely form the bulk of this legal debate, both in Kentucky and as it expands along with more waiver approvals.
Reminder: Kentucky Gov. Matt Bevin has directed his administration to pull out of the Medicaid expansion entirely if the courts ultimately block his work requirements from taking effect, so there's a lot riding on this lawsuit.