Axios Vitals
June 22, 2018
Good morning ... Shai Gilgeous-Alexander may not be the best player in the NBA. He may not even be the best former Kentucky player in the NBA. But he definitely had the best suit of anyone at last night's NBA draft.
1 big thing: How Trump's ACA case differs from Obama's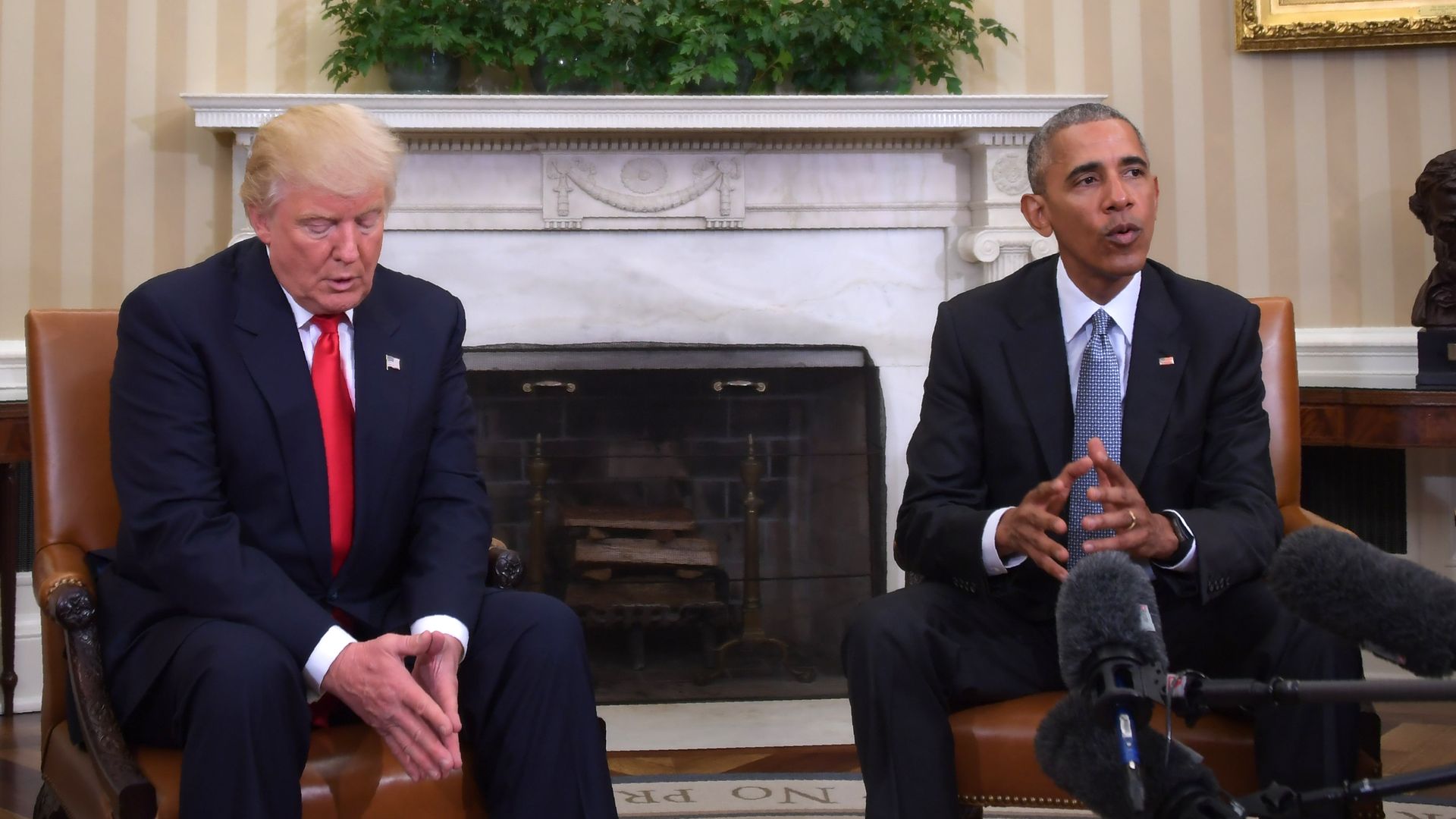 Health and Human Services Secretary Alex Azar said earlier this week that the Justice Department's approach to the Affordable Care Act's protections for pre-existing conditions is not as big a deal as it's being made out to be, because it's the same position the Obama administration took in 2012.
Reality check: It's true that the two positions are the same, but they're being made under very different circumstances.
Flashback: When the Supreme Court heard its landmark ACA case in 2012, the Obama administration said the law's individual mandate was constitutional. The Trump administration says it's not. That's one pretty big distinction between the two arguments.
The Obama administration did say that if the court struck down the mandate, it should also strike down provisions requiring insurers to cover pre-existing conditions and prohibiting them from charging people with those conditions a higher premium. It said the rest of the law should stand.
The big difference: Congress. When courts delve into "severability" questions, they're trying to figure out how a statute is supposed to function.
In 2012, the courts were considering a law with an individual mandate and coverage guarantees for pre-existing conditions. They were trying to figure out whether Congress would have included one without the other.
But critics of the Trump administration will argue that Congress has now answered that question. It repealed the individual mandate; it didn't repeal guaranteed coverage for pre-existing conditions.
The Democratic attorneys general defending the ACA in this case will argue that Congress severed the two provisions, so Congress clearly saw them as severable.
The bottom line: Severability is about congressional intent, and Congress said two different things in these two cases.
2. ACA options are ... increasing?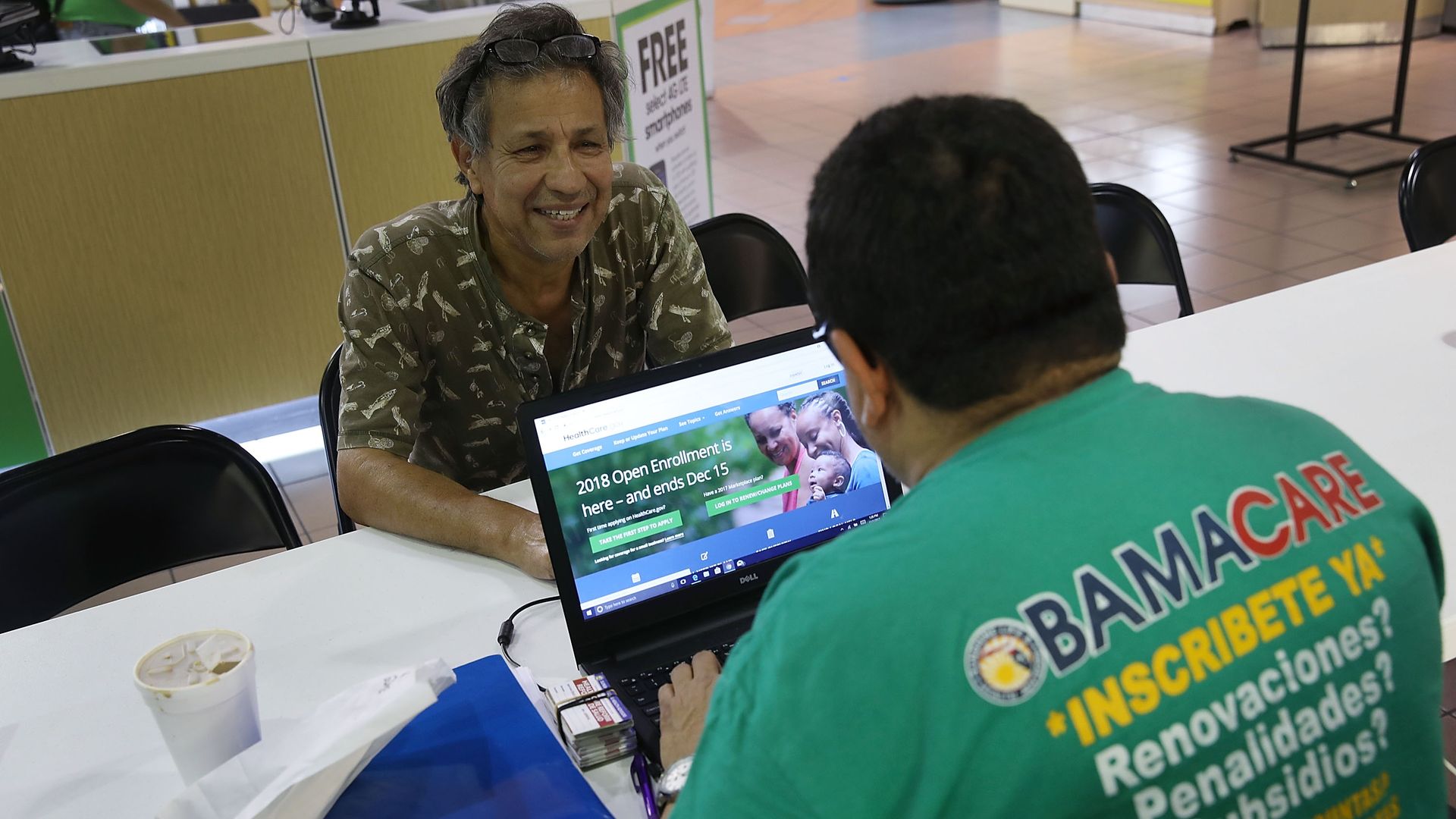 The Washington Examiner has a good breakdown of a surprising trend: More insurers are entering the market for ACA coverage next year, despite a slew of expert predictions that options would dwindle in the face of political uncertainty.
The details:
As Vitals reported yesterday, Oscar is expanding into six new markets.
Of the 10 states to release preliminary rate filings so far, seven will see at least one more available option next year.
The catch: The conventional wisdom has been that regulatory uncertainty would lead to market exits and higher premiums. Instead it's leading, so far, to market entries — and higher premiums.
Premiums for middle-of-the-road coverage are on track to increase by about 15% for next year, the Examiner reports — and they already went up by double digits this year, in many parts of the country.
3. A glimpse of drug pricing "spread"
Axios' Bob Herman flags a recent report from Ohio's Medicaid agency that provides a very transparent view of how much money pharmacy benefit managers make from a tactic known as "spread pricing."
By the numbers: CVS and OptumRx, Ohio Medicaid's two PBMs, kept $224 million last year as "spread" — the difference between what PBMs billed the state's health insurers for pharmacy services and what PBMs paid to pharmacies that dispensed drugs to Ohio's poor and disabled. That equated to an 8.8% margin.
What they're saying: Critics argue that's a lot of taxpayer money going to third parties while patients struggle to afford their drugs.
"An 8.8% markup without transaction fees or rebates being included is unbelievable," said Antonio Ciaccia, a lobbyist with the Ohio Pharmacists Association.
But CVS said in a statement the report shows its PBM does not pay independent pharmacies less than its own stores and that the spread was "very reasonable."
Why it matters: This affects every taxpayer out there who's concerned how public funds are spent on prescription drugs and the PBMs that act as the gatekeepers.
Go deeper: The Columbus Dispatch's reporting on PBMs in the state.
4. MedPAC calls out "low-value care"
The Medicare Payment Advisory Commission's 2018 report to Congress fired a few shots at the health care industry when it said Medicare dollars are being wasted on a handful of services that provide "little or no clinical benefit."
MedPAC called out three specific services, Bob reports:
Early dialysis for people who still have functional kidneys, which benefits kidney care chains like DaVita and Fresenius.
Proton beam centers that have been built by hospitals to bill for higher rates of specialized cancer care.
H.P. Acthar Gel, a drug made by Mallinckrodt that has been skewered for giant price hikes, questionable effectiveness and conflicts of interests with prescribers.
Why it matters: MedPAC's analyses are credible and carry a lot of weight, and occasionally are included later in regulations or presidential budgets.
5. How AI can help prevent falls
There's a lot of gee-whiz hypothesizing out there about the role artificial intelligence will one day play in health care. But Bloomberg has an interesting look at how it's being used right now — including, in at least one hospital, to help prevent falls.
The issue: Patients falling down is a big problem in hospitals. Falls adds an average of 6.3 days to patients' hospital stays.
The solution: A company called Qventus developed a tool that analyzes a ton of patient data to help identify people who are likely to fall and send a nurse in their direction. From Bloomberg:
"Qventus came up with a program that extracts and analyzes data from call lights, bed alarms, and electronic medical records. It also pulled in other information such as a patient's age, the medication he's on and when it was last administered, and the vitals last recorded by a nurse. Analysis of the data exposed patterns, such as the time of day when most falls occur or the sequence of events that typically lead to falls. For example, patients who have changed rooms are especially vulnerable."
The big picture: Health care AI is still in its early stages, and for now is mostly being used to synthesize large amounts of existing data, rather than to make decisions on its own — through programs like this one, for example, or by quickly reading reams of medical literature.
But as the technology gets better over time, experts expect to see it play an even bigger role in health care delivery.
Have a great weekend. Let me know what I should be watching next week: [email protected].