Axios Vitals
June 28, 2023
Halfway through the workweek, Vitals readers! Today's newsletter is 1,033 words or a 4-minute read.
🥤 Food for thought: If you're a regular seltzer drinker, you may not be doing your dental health any favors, Axios' Carly Mallenbaum warns.
1 big thing: Pediatric training funds ensnared in trans care debate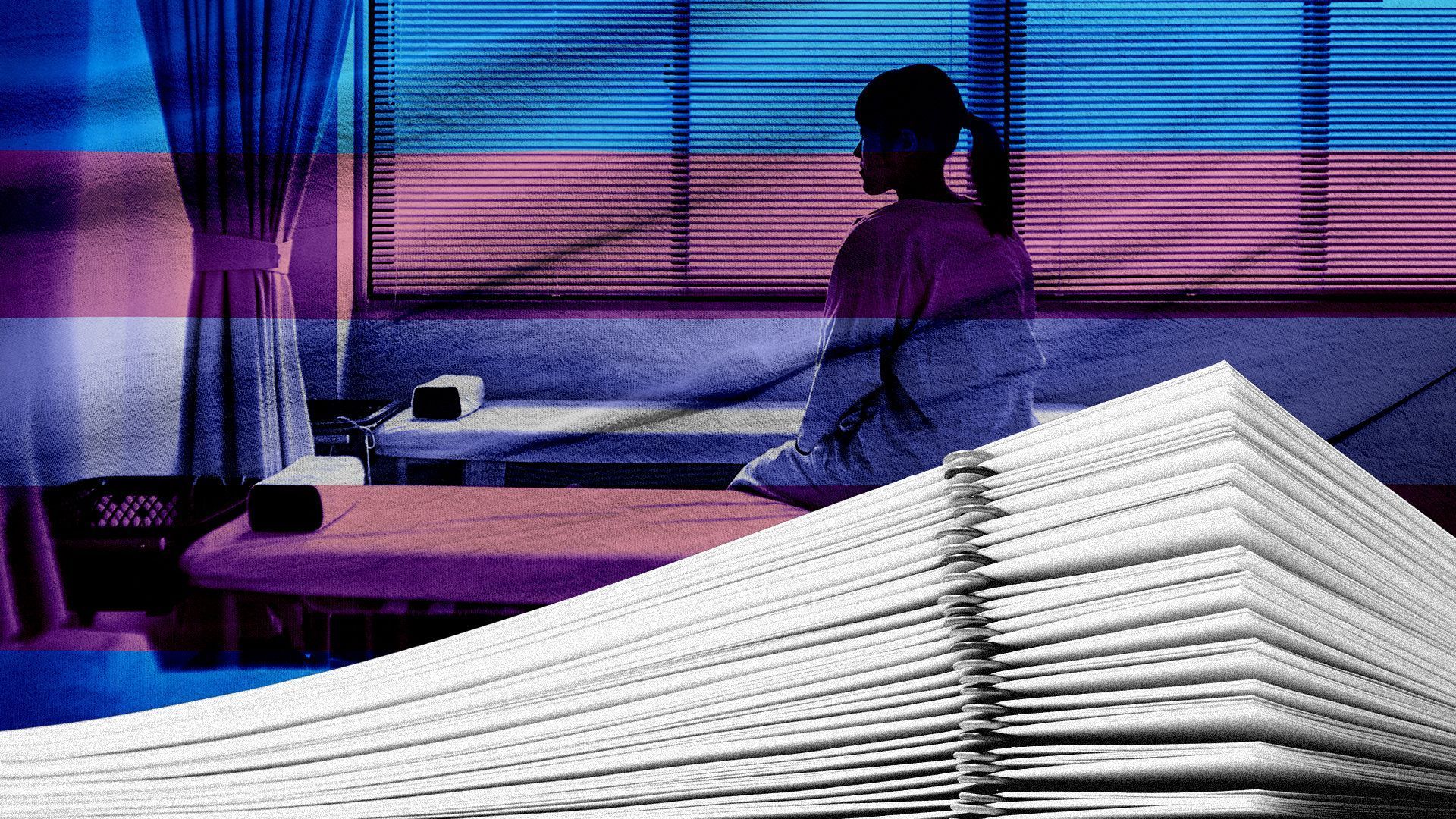 Children's hospitals across the country could lose access to hundreds of millions of dollars for training new doctors if they provide gender-affirming care, under a bill introduced this month by Republicans in the Congress, Axios' Maya Goldman writes.
The flashpoint is the Children's Hospital Graduate Medical Education program, which funds medical residents and fellows studying pediatrics and is up for routine reauthorization in September.
House Republicans produced a reauthorization bill that would prevent children's hospitals from receiving the funding if they've provided gender-affirming hormone therapies or surgical care to minors in the past year.
The bill would allow hospitals to continue mental and behavioral care for children with gender dysphoria.
House Democrats have introduced a rival measure that would extend pediatric residency funding for five years without the restrictions.
The GOP reauthorization push coincides with other efforts to attach conservative priorities to key legislation, now that Republicans control the House.
"My intention is to make this the new Hyde amendment," said Rep. Dan Crenshaw (R-Texas), the bill's lead sponsor, referring to the ban on federal funding for most abortions that's been attached to annual spending bills.
"I understand that the other side of the argument here believes they are on the side of compassion," Crenshaw said during a recent House committee hearing on his bill. "It is just as true that I believe we are on the side of compassion."
Reality check: Research does show that gender-affirming medication significantly lowers depression and suicidality among kids, and major medical associations recommend it.
The Children's Hospital Association opposes Crenshaw's legislation. The group urged Congress to pass a clean, five-year reauthorization of the funding in a statement earlier this month.
Our thought bubble: Any bill that includes a gender-affirming care ban is unlikely to get through the Democrat-controlled Senate, and Sen. Bob Casey (D-Pa.), who's led reauthorization legislation in the past, said he wants to keep the bill bipartisan.
2. Hospital margins rebounding post-pandemic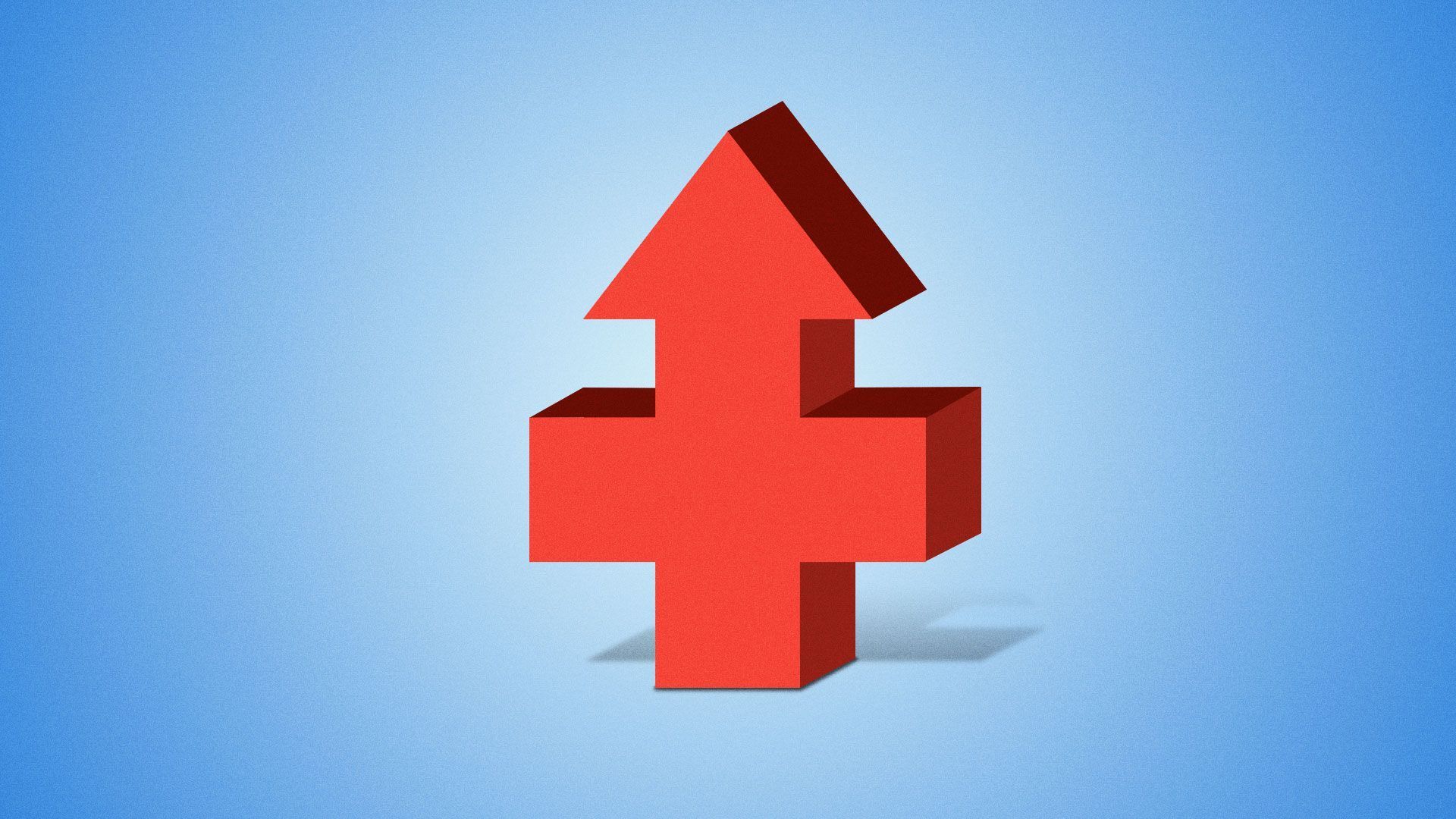 Hospitals' operating margins are moving back into positive territory as patients flock to outpatient clinics and labor costs start to decline, Axios' Arielle Dreher writes about a new Kaufman Hall report.
Why it matters: It's another sign the industry's fortunes are improving post-pandemic, which could bolster congressional efforts to change the way Medicare pays health systems.
Driving the news: May marked the third month in a row when facilities recorded positive operating margins (the percentage of revenue kept as profit). The year-to-date operating margin index stood at 0.3%, up from 0.1% the previous two months and considerably higher than 2022, when many facilities were operating in the red.
Revenue from outpatient care is growing at a much faster pace than inpatient care, the report shows.
Labor expenses, which spiked dramatically during the pandemic, are beginning to decrease as well.
The new report validates findings in a Cowen survey of nonprofit hospitals that found revenue growth accelerated in May.
What we're watching: The positive trend could weigh on insurers, Modern Healthcare reported, stoking investor fears some health plans may not be prepared for a surge in utilization.
Big insurers like UnitedHealth will announce second-quarter earnings in the coming weeks, providing more insight into health care utilization so far this year.
3. FDA releases more details in food reorg plan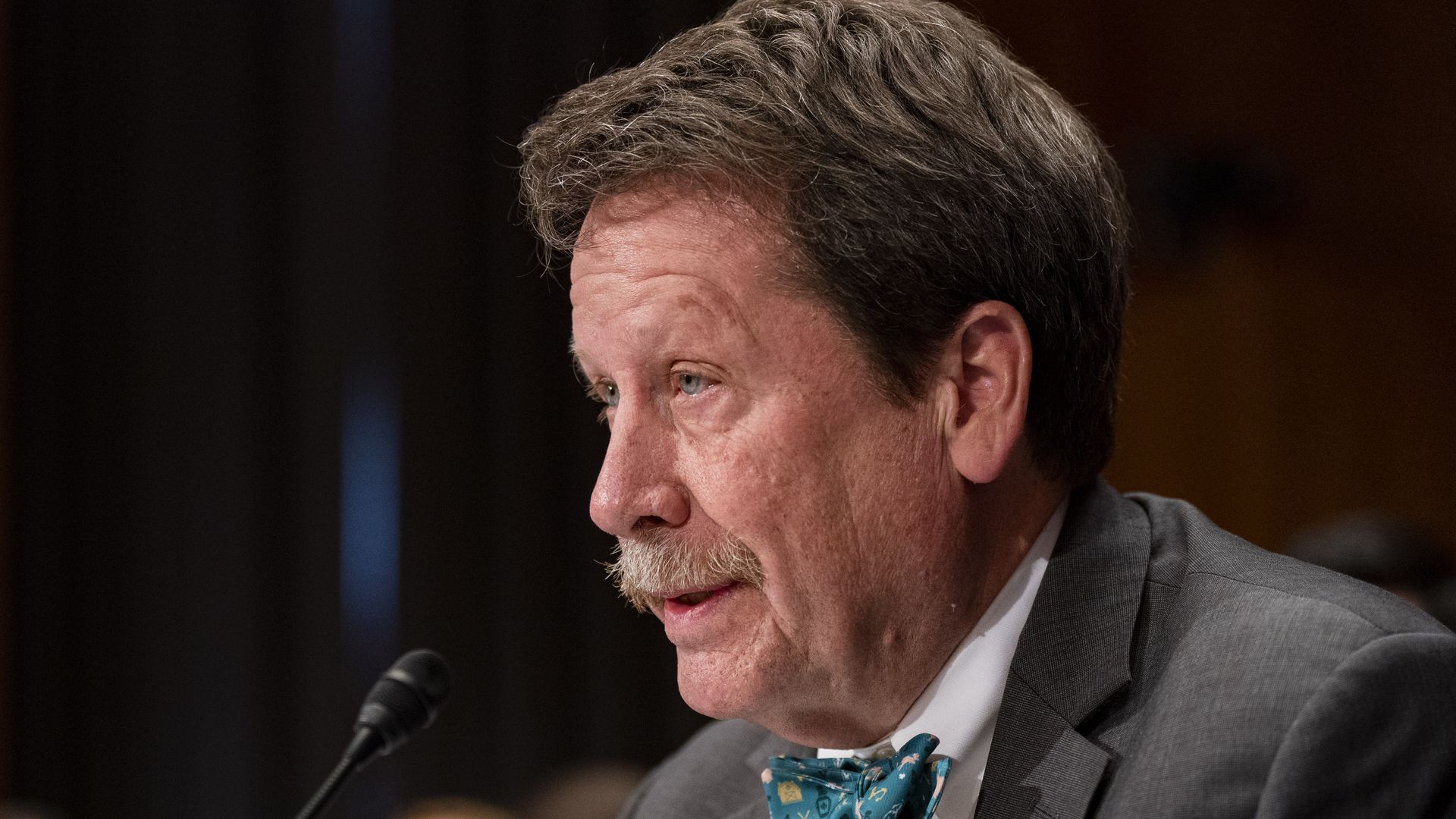 The FDA is responding to scrutiny over its oversight of food by focusing a reorganized Office of Regulatory Affairs on investigations, inspections and imports for all FDA-regulated products.
Why it matters: That's among the details the agency released Tuesday surrounding a restructuring plan for a more unified Human Foods Program that was prompted in part by last year's baby formula crisis.
The Reagan-Udall Foundation issued a blistering evaluation of the FDA's food oversight activities last year that identified key structural and cultural shortcomings and made recommendations to streamline decision-making.
Among other details, the FDA plans on moving several of the Office of Regulatory Affairs' laboratories and merging its compliance functions into those of the new Human Foods Program.
A new deputy commissioner for human foods will oversee all budget and resource allocations for the entire program, officials said.
"I believe these proposed changes will result in a new structure that is more nimble, better equipped to prevent and respond to emergencies, like recalls, and enhance the agency's ability to align inspection resources with our Center and program priorities while also supporting our employees and the public we serve," FDA commissioner Robert Califf said in a statement.
Yes, but: The reorganization continues to draw skepticism from figures including retired FDA deputy commissioner for foods Mike Taylor, who told Food Safety News the plan doesn't go far enough.
"I remain concerned that FDA continues to portray [the Office of Regulatory Affairs'] core mission in terms of the traditional reactive functions of investigations, inspections and import screening," Taylor said.
What we're watching: The FDA is in the final stages of recruiting the deputy commissioner for human foods.
The FDA plans to finalize its reorganization proposal this fall.
4. GOP calls for full COVID origins report
Republican Sens. Josh Hawley of Missouri and Mike Braun of Indiana are calling on the Biden administration to release the full version of a recently declassified U.S. intelligence report which addressed the origins of the COVID pandemic.
Driving the news: The version of the report that was released said it found no direct evidence that a research-related incident caused the COVID pandemic.
The senators say the administration hasn't given an accounting of China's role and needs to declassify any information concerning links between the Wuhan Institute of Virology and the origin of COVID-19.
"You — and the rest of the administration — appear to be refusing to provide information about China's role in and responsibility for the COVID-19 pandemic in order to avoid upsetting Beijing. We invite you to try again," they wrote in a letter to President Biden.
5. Catch up quick
🦠 UT researchers develop COVID "lab-on-a-chip." (Axios)
👉 A landmark study shows higher suicide risk for transgender people. (New York Times)
👀 The EPA ends a civil rights probe of Louisiana agencies over toxic pollution in state's "Cancer Alley." (Washington Post)
💰 A government watchdog estimates the U.S. lost $200 billion to COVID fraud. (Axios)
Thanks for reading Axios Vitals, and to senior editor Adriel Bettelheim and senior copy editor Bryan McBournie. Please ask your friends and colleagues to sign up.