Good morning … and Happy Valentine's Day, especially to my very patient wife who for some reason did not murder me after she asked, "What are our Valentine's Day plans?" and I replied, "Writing Vitals." Just call me Casanova, folks.
https://www.axios.com/newsletters/axios-vitals-90bbb7c3-857f-4bae-b3d1-037de80000ae.html?chunk=0#story0
Conservatives push back against Trump's ACA plans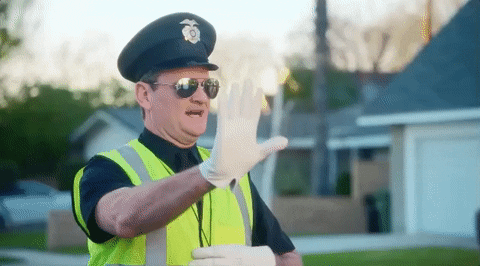 President Trump's budget proposal embraced two measures to help stabilize the Affordable Care Act. And Americans for Prosperity, the conservative advocacy network funded by the Koch brothers, is not happy about it.
The intrigue: Trump's budget called for repealing the ACA, but also for funding two programs:
Cost-sharing reduction payments, known as CSRs. Trump cut off that funding last fall, but Congress could reauthorize it.
Risk corridors, which help cushion the blow for insurers who ended up with more expensive customers than they expected within the ACA's insurance markets.
The response:
"It is disappointing to see this administration proposing to restart the misguided practice of using taxpayer dollars to subsidize big insurers. ... Including CSRs and risk corridors in the White House budget would only prop up the failing health care law."
— AFP president Tim Phillips said in a statement
Why you'll hear about this again: Congress — including congressional Republicans — is looking seriously at proposals to help stabilize insurance companies in the absence of the ACA's individual mandate.
Those ideas include funding CSRs as well as the creation of a new reinsurance program — a measure that wasn't in Trump's budget, but which would also involve direct payments to insurance companies.
Although some Republicans in both the House and Senate are on board with all that, Phillips' statement is a reminder that stabilizing the ACA will never be an easy vote for the broader GOP caucus.
https://www.axios.com/newsletters/axios-vitals-90bbb7c3-857f-4bae-b3d1-037de80000ae.html?chunk=1#story1
Amazon's new jam: hospital equipment
Amazon is testing the waters as a supplier of hospital equipment, according to The Wall Street Journal.
Buzz: As if the health care industry wasn't sufficiently scared of Amazon's potential foray into the pharmacy business, it's now working on a pilot project with "a large Midwestern hospital system, where hospital officials are testing whether they can use Amazon Business to order health-care supplies for the hospital system's roughly 150 outpatient facilities," the WSJ reports.
Between the lines: Health care is a hard industry to disrupt, but if there's one thing Amazon definitely knows how to do, it's how to squeeze out other middlemen — and that's already a ripe target within the broader industry.
Walgreens may be trying to take over the rest of the drug distributor AmeriSource Bergen, while CVS and Anthem teamed up last year to run their own pharmacy benefit manager. UnitedHealth Group already manages its own PBM.
Separately, Bloomberg has a look at how Amazon became such a Washington powerhouse — for one thing, it has increased its lobbying expenses by more than 400% over the past 5 years.
https://www.axios.com/newsletters/axios-vitals-90bbb7c3-857f-4bae-b3d1-037de80000ae.html?chunk=2#story2
Trump's health care plans are polling better
Don't look now, but Trump's approval ratings on health care are ticking up now that the repeal-and-replace controversy has faded. That's according to the liberal political group Priorities USA, which released the new polling data alongside a memo urging Democrats to refocus on pocketbook issues.
By the numbers:
34% say they approve of Trump's health care policies, while 46% say they disapprove.
That's obviously still a pretty bad ratio for the White House, but it's better than things looked in November, when the same survey found 23% approval and 53% disapproval.
Approval ratings for Trump's tax policies and economic policies also gained ground.
https://www.axios.com/newsletters/axios-vitals-90bbb7c3-857f-4bae-b3d1-037de80000ae.html?chunk=3#story3
A tale of two health care systems
Johns Hopkins Health System mostly operates in Maryland, whose all-payer system caps hospital profits. But it also operates a few facilities outside the state. And you can tell the difference by looking at their hospitals' bottom lines, Axios' Bob Herman reports this morning.
The details: Under Maryland's all-payer system, hospital spending can't grow faster than the state's overall economy.
Overall, Johns Hopkins' revenues grew a little faster than the all-payer rate, and its operating profits fell by 8.6%.
But profits were up big at Sibley Memorial Hospital in D.C. — where all-payer doesn't apply. Sibley was the most profitable hospital in the Johns Hopkins system in the last three months of 2017, just ahead of a children's hospital in Florida.
Why it matters: Sibley looks a lot like the rest of U.S. hospitals. It grew its profits with basically the same tools — more admissions and more procedures.
https://www.axios.com/newsletters/axios-vitals-90bbb7c3-857f-4bae-b3d1-037de80000ae.html?chunk=4#story4
Hospital system says it can't control costs
If you're looking for a head-scratcher of a quote to start your day, take this from UNC Health Care. The academic hospital system was asked to guarantee $1 billion in cost savings from its pending merger with Atrium Health (formerly known as Carolinas), to which it responded to the Charlotte Observer:
"[W]e are not an insurance company. Our No. 1 job is taking care of patients. We do not control inflation or other variables associated with the cost of care."
Reality check: Hospitals may not have control over certain costs, such as the drugs they have to buy. But hospitals set lofty prices for their services, which is reflected in the costs of health insurance. Health care inflation has been climbing for decades, and nobody wants to acknowledge that they're part of the reason.
Bob asked UNC for clarification, but UNC did not respond beyond its statement.