Good morning ... A special election in a district President Trump won by 20 points was too close to call; the president fired the secretary of state; and Trump's personal assistant was escorted out of the West Wing, reportedly because of an investigation into his finances. All in the past 24 hours.
This pace is not strictly a health care issue, but if it keeps up, it might be an issue for my doctor.
https://www.axios.com/newsletters/axios-vitals-8fbb18f4-cf4c-4a42-97b1-2631536c629b.html?chunk=0#story0
Right to try again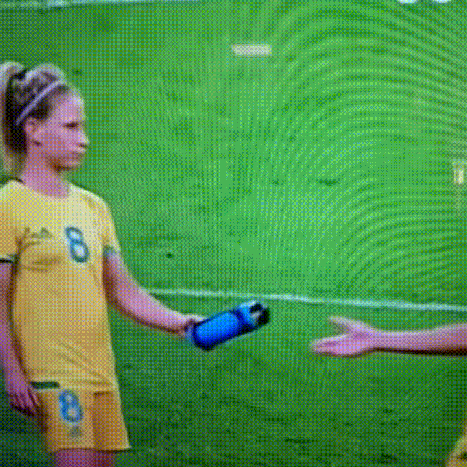 The House's "right to try" bill failed yesterday, but only because it came up under special rules that required a two-thirds majority to pass. (The final vote was 259-140.)
What's next: A senior GOP aide said the bill will likely come back up under regular order. It should pass easily.
https://www.axios.com/newsletters/axios-vitals-8fbb18f4-cf4c-4a42-97b1-2631536c629b.html?chunk=1#story1
Why we spend so much on health care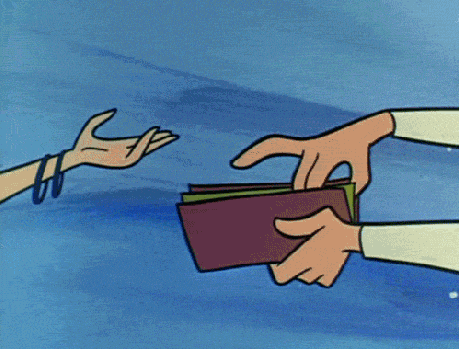 A new study published in the Journal of the American Medical Association reiterates 3 important things that health care wonks already know, but which our political system can't seem to internalize:
The U.S. spends wildly more than other countries, including other rich countries, on health care.
The U.S. does not have better health outcomes — all that money isn't buying us better health.
We also don't use that much more health care than other countries. We just pay much higher prices for what we do use.
By the numbers: Compared with 10 other high-income countries, a smaller proportion of the U.S. population has health care coverage. We have about the same number of doctors and, per capita, we used about the same amount of several key services.
But administrative spending accounted for about 8% of our health care dollars, compared with 1%–3% abroad.
Our per capita spending on prescription drugs is $1,443 per person; other countries' ranged from $466 to $939. Salaries for doctors and nurses are also higher here.
Why it matters: As we've said before, if you want to spend less money on health care, somebody in the health care system has to get less money, which is what makes it so difficult. And there's certainly an argument for spending a lot on health care — but you'd hope to be healthier as a result.
https://www.axios.com/newsletters/axios-vitals-8fbb18f4-cf4c-4a42-97b1-2631536c629b.html?chunk=2#story2
Abortion issue threatens ACA package
Efforts to reduce individual market premiums could end up being tanked by a partisan fight over abortion. This isn't not the only outstanding issue, but it's a big one, my colleague Caitlin Owens reports.
What's happening, per Caitlin:
The Affordable Care Act bans federal dollars from being used for abortion coverage. Plans receiving federal subsidies can still offer abortion coverage — it just has to be paid for by funds brought in through premiums.
Republicans want to add additional anti-abortion language under which any plan offering abortion coverage couldn't receive federal cost-sharing subsidies.
If that language is added, it's safe to assume plans would decide not to include abortion coverage rather than lose the federal subsidy payment. (That's because the subsidies reimburse them for a benefit they'd still be legally required to offer.)
The bottom line: Congress has been working on this package since September, and it has a powerful incentive to protect consumers from double-digit premium increases in the fall. But if an abortion fight scuttles the entire effort, it's one more indication of how dysfunctional Congress is right now.
https://www.axios.com/newsletters/axios-vitals-8fbb18f4-cf4c-4a42-97b1-2631536c629b.html?chunk=3#story3
One bizarre thing: Uploading your brain
Are you the type of person who would like to back up your brain, even if you have to be dead to do it?
If that doesn't sound too weird to you — or even if it does — you should check out MIT Technology Review's piece on Nectome, a startup that claims it can preserve your body so some future scientist can upload your brain to a computer.
The catch: You have to be dead. So the embalming chemicals would be pumped into your body while you're alive. (Think of it as euthanasia.)
The price: A $10,000 deposit to join the waiting list. (It's not like they can do all of this now.)
Key quotes: There are too many good ones, so here are our favorites.
"The user experience will be identical to physician-assisted suicide."
— Nectome co-founder Robert McIntyre
"I assume my brain will be uploaded to the cloud."
— Y Combinator creator Sam Altman, who paid the deposit
"Product-market fit is people believing that it works."
— McIntyre
https://www.axios.com/newsletters/axios-vitals-8fbb18f4-cf4c-4a42-97b1-2631536c629b.html?chunk=4#story4
MA insurers love Trump admin's embrace
Health insurers are giddy at the prospect of improving their Medicare Advantage margins, and they think the Trump administration will help them, my colleague Bob Herman reports.
Flashback: The federal government said in February that the average Medicare plan's payment would go up by 1.84% in 2019. Other policies affecting retiree plans and data collection also are favorable to the industry.
Fresh view: "We take it as a positive sign," Steve Nelson, CEO of UnitedHealthcare, the largest Medicare Advantage insurer in the county, said at an industry conference yesterday. "We continue to be very bullish on the Medicare Advantage program and also our opportunity to grow market share."
What to watch: Final 2019 Medicare Advantage payment policies will be released April 2.