Good morning. If you're into stories about creative health care fraud involving extremely expensive skin cream, here ya go.
1 big thing: Health insurance is bigger than Big Tech
Here's an eye-popping stat to start your morning off with: The 5 largest conglomerates combining health insurance and pharmacy benefits are on track this year to be bigger than the 5 preeminent tech companies, my colleague Bob Herman reports.
Anthem, Cigna, CVS Health, Humana and UnitedHealth Group cumulatively expect to collect almost $787 billion in 2019, compared with $783 billion of projected revenue for Facebook, Amazon, Apple, Netflix and Google.
Yes, but: The tech companies cumulatively were 5 times more profitable than the health care companies in 2018 and are projected to be 3.5 times more profitable this year.
There's more money to be made selling smartphones and online ads than acting as a health care middleman.
Health insurers and pharmacy benefit managers pay out a vast majority of their revenues to hospitals, doctors and drug companies.
But insurers and PBMs are still turning large overall profits. And a delay in an Affordable Care Act tax is expected to create a big windfall for the insurance industry this year. Companies are working behind the scenes to get that tax delayed again for 2020 or permanently repealed.
It's also worth remembering health insurance giants today do a lot more than just paying out claims for medical care and prescriptions.
UnitedHealth owns surgery centers, doctors' offices, consulting shops and data-analyzing services.
CVS, which just bought Aetna, brings in a lot of money through its retail pharmacies and in-store clinics.
Go deeper: The consolidation of health insurance and drug benefits is back
2. How other countries set drug prices
The debate around prescription drug prices — including the Trump administration's proposal tying some Medicare drug prices to what other countries pay — raises an important question: How do other countries decide what to pay for drugs?
A recent World Health Organization report on cancer drugs, which found that cancer drugs' high cost is largely unjustified by development costs, detailed a handful of methods other countries use:
Cost-based pricing: A price is calculated by totaling the costs of producing the drug and then adding a profit margin.
Value-based pricing: A price is determined by the worth individuals and society place on the medicine. Measures of value can include need for the medicine, clinical evidence, economic and financial impact and innovativeness.
Reference pricing: This method uses benchmark prices to determine the price of a new drug, either from other countries or from a group of comparable medicines.
Tendering: This is a bidding process where the winning supplier is awarded a contract.
Negotiation: Often used in combination with the other pricing approaches to reach a deal between payers and suppliers.
Some countries also regulate markups along the drug supply and distribution chains.
The bottom line: All of these methods are complicated and have their own drawbacks, but the question of how to regulate drug prices has been asked and answered many times before.
Go deeper: U.S. drug prices don't translate to better health
3. Partial Medicaid expansion plows ahead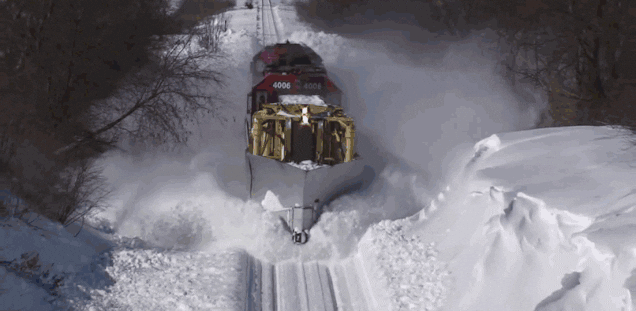 Georgia Gov. Brian Kemp plans to seek a waiver for something-short-of-full Medicaid expansion, according to the Atlanta Journal-Constitution.
While aides said Kemp opposes outright expansion, he plans to review several options, including work requirements and different versions of a limited expansion.
He's also seeking for a waiver to slow down premium increases on the state's Affordable Care Act exchange. In October, the AJC reported that this would be done through a reinsurance program modeled after Wisconsin's.
In Utah, a bill that would limit Medicaid expansion to only covering those up to 100% of the poverty level passed the state House of Representatives on Friday after passing the Senate earlier that week, the Deseret News reports.
This bill would replace the full Medicaid expansion that voters adopted in November.
4. Another battle in the pharma-PBM war
OptumRx, the pharmacy benefit manager arm of UnitedHealth Group, sent a letter to drug companies in December outlining its demands in the event that the company lowers list prices, according to a Bernstein investor memo.
The PBM wants seven-quarters notice ahead of any price reduction, and it wants rebates to remain equivalent after the list price drops. The letter was limited to Part D plans.
"Our goal in asking for advance notice of price changes in the lengthy Part D bid process is to achieve greater transparency and predictability in consumer premiums and out-of-pocket costs," said Matt Stearns, an OptumRx spokesman.
Our thought bubble: Drug companies and PBMs are openly at war with one another, both from a public relations standpoint and a financial one, and it's in each party's interest to selectively air practices that may be deemed unsavory.
5. While you were weekending
Some teens are using the Internet to fact-check their anti-vaccination parents and to find the information they needed to get vaccinated, the Washington Post reports.
Stat News dug into how the president's proposed $500 million in additional funding for childhood cancer could be used.
An analysis by Vox, an extension of the Center for Economic and Policy Research, explores the relationship between medical care, medical spending and life expectancy over the past two centuries.
Thanks for reading, and have a great week!