Axios Vitals
February 04, 2019
Good morning. One heartwarming story from last week's horrible weather: A pharmacist in Michigan delivered prescriptions via snowmobile to customers who were stuck at home, the Detroit Free Press reports.
1 big thing: Transparency alone won't solve drug prices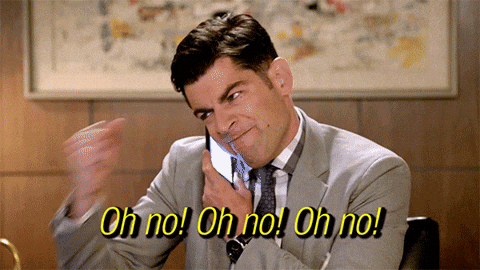 There's a lot of buzz about adding "transparency" to prescription drug prices, but that alone is unlikely to lower prices.
The big picture: Although more information is undoubtedly important, something has to be done with that information to actually get costs down.
We usually don't know how much insurance plans end up paying for most drugs, and we don't know how much of a cut the system's middlemen keep for themselves.
Transparency efforts often focus either on illuminating how money moves through the drug supply chain, or requiring drugmakers to justify hikes in their list prices.
This information may have a shaming effect, but drug companies would still be free to charge what they want. And consumers often have limited or no ability to choose a cheaper drug.
There are exceptions — like the new ban that on "gag clauses" that prevented patients from knowing when paying cash would be cheaper than using their insurance. But so far those circumstances have been relatively limited.
A handful of states have already passed laws requiring drug companies to report the rationale behind their price spikes, but most don't do anything to actually block or prevent those spikes.
The bottom line: "Transparency can help the public and policy makers make more informed decisions about what to do about high drug prices — who to target, what policies to put in place, etc," said Walid Gellad, a professor at the University of Pittsburgh. "Just the transparency alone is unlikely to lower prices."
2. Taking stock of the rebate rule
Wall Street panicked a little after the Trump administration rolled out its drug rebate proposal, but the stock prices of companies most at risk recovered because there's still so much uncertainty about how the policy would change their businesses, my colleague Bob Herman reports.
The big picture: The proposal would bar pharmacy benefit managers and insurers from accepting rebates from drug companies in Medicare and Medicaid under anti-kickback law. Instead, the two sides could work out fixed-fee arrangements, with rebates flowing directly from manufacturers to patients at the pharmacy counter.
Yes, but: The rule...
Would not immediately affect the commercial market, although HHS Secretary Alex Azar wants Congress to pass the proposal into law so it would apply everywhere.
Would not touch the other profitable tactics that PBMs have mastered, like spread pricing and generic drug algorithms.
Would take a swipe at a flawed rebate system, but push middlemen to raise premiums — which federal actuaries said could raise Medicare spending as much as $196 billion over the next decade.
Would almost certainly initiate a lawsuit on antitrust grounds.
Would "not have a meaningful impact on our growth or earnings trajectory," David Cordani, CEO of Cigna and its newly acquired Express Scripts, said on an earnings call Friday.
One thing that is pretty certain: Pharma wins. There's no mandate to lower list prices, and drug companies would get to see competitors' rebates.
3. Millennials at risk for obesity-related cancers
Millennials are facing a much higher risk of obesity-related cancers than the baby boomer generation did at their age, according to a new study in The Lancet Public Health.
The steepest increases for obesity-related cancers were in the youngest age group (aged 25–34 years) and is a warning that this generation needs to take steps to get rid of excess body weight, my colleague Eileen Drage O'Reilly reports this morning.
Non-obesity related cancers have stabilized or dropped for millennials, for the most part.
Why it matters: "The change in cancer trends among young adults is often considered as a bellwether for future disease burden," study author Hyuna Sung told Eileen.
This is concerning on many levels, including financial. Treating cancer is a lot more expensive — both for individuals and society — than maintaining a healthy weight.
4. More bad news about the opioid epidemic
Reducing prescription opioid misuse will only moderately lower the number of opioid overdose deaths over the next few years, a new report in the Journal of the American Medical Association found.
By the numbers: The study projected that under the status quo, opioid overdose deaths would rise from 33,100 in 2015 to 81,700 in 2025.
Between 2016 and 2025, 700,400 people will die from an opioid overdose, it estimates, and 80% of these deaths will be attributable to illicit opioids.
Lowering the amount of prescription opioid misuse from 2015 levels would only decrease overdose deaths by 3–5.3%, it found.
My thought bubble: As depressing as this is, it checks out. The opioid epidemic has evolved from being mostly about prescription opioids to being driven by heroin and fentanyl, which are much more potent than drugs like OxyContin.
While policy interventions like prescription drug monitoring programs are still important, we have to do vastly more than that to make a sizable dent in the opioid death rate.
5. While you were weekending
Companies are selling information intended to identify people at risk of opioid addiction or overdose to doctors, insurers and hospitals without patient consent, Politico reports.
Kaiser Health News and WBUR dig into what we learned about the Sackler family, owners of Purdue Pharma, in the latest version of a lawsuit filed by the Massachusetts attorney general. It charges the Sacklers with personally profiting from the opioid epidemic.
After 2.5 years of negotiations, Dignity Health and Catholic Health Systems have merged under the new hospital system name CommonSpirit Health, Bob reports.
A viewpoint piece in JAMA examines whether cannabis should be substituted for opioids.