Good morning ... Confirmation hearings may not be what they used to be, pre-nuclear option, but even so, if nominee Alex Azar can get all the way to HHS without committing to at least some sort of formal review of whether to fund Affordable Care Act outreach, I'll be surprised.
https://www.axios.com/newsletters/axios-vitals-8e3fe27b-0f02-48bd-ac01-9025b88c3670.html?chunk=0#story0
​What Azar's nomination says about Trump's agenda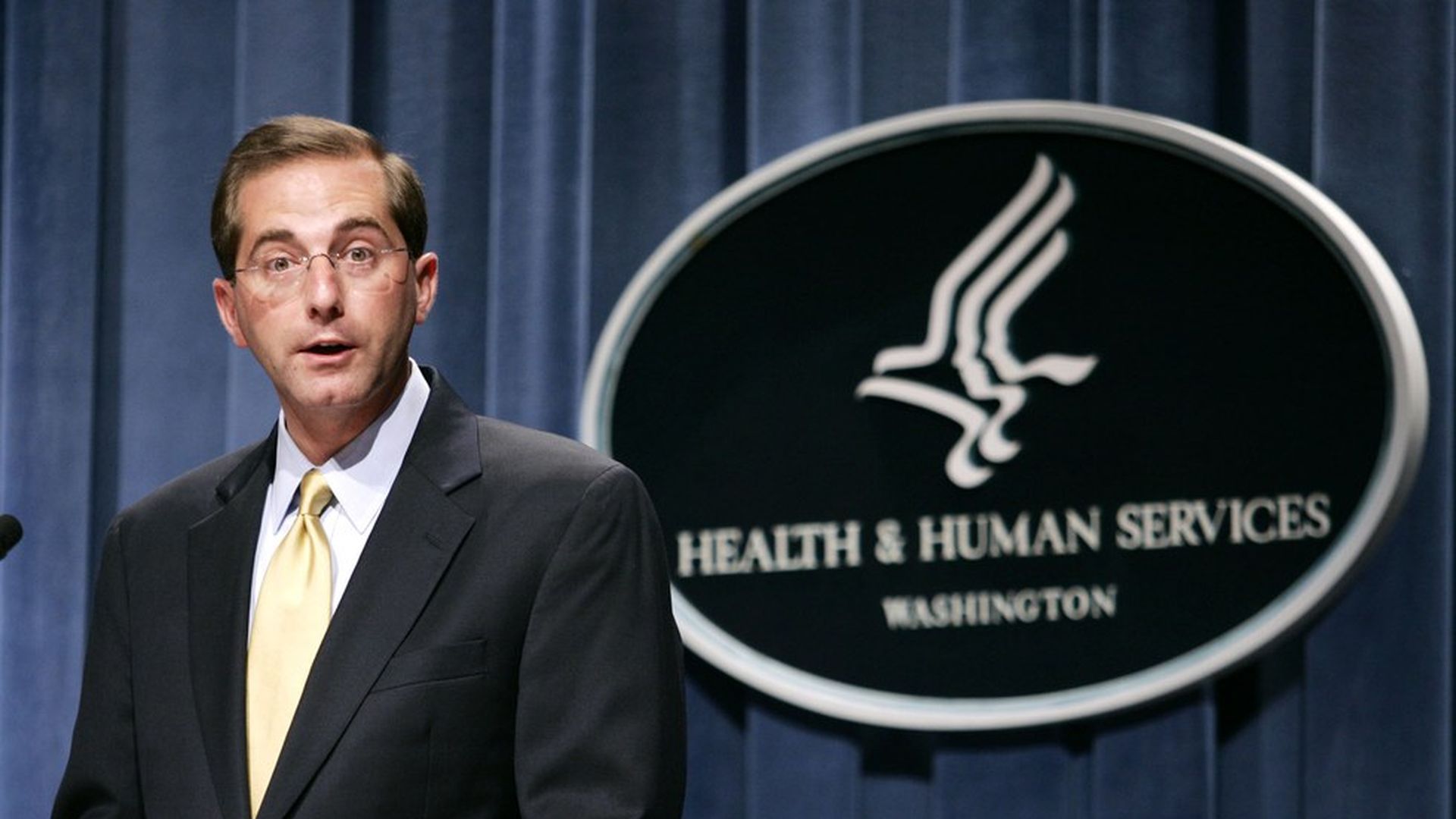 When President Trump needed to find his first Health and Human Services secretary, at a time when his top priority was pushing Congress to repeal the Affordable Care Act, he went with a member of Congress. Now, with the repeal effort in a ditch, he's chosen someone who knows how to navigate the bureaucracy to make big changes administratively.
Alex Azar, Trump's pick to succeed former HHS secretary Tom Price, worked at HHS in the George W. Bush administration, first as its general counsel, then as deputy secretary. Both of those positions are deeply involved in the regulatory process.
People who have worked with him say he's a smart lawyer (he clerked for the late Antonin Scalia) — a good skill to have when you're running the traps on controversial rules and regulations.
"He seems like the right guy," said Tevi Troy, a conservative scholar who worked with Azar while Azar was at HHS and Troy at the White House. Troy later succeeded Azar as HHS deputy secretary.
HHS is vast, and Azar is already familiar with all of its responsibilities.
His tenure as deputy secretary gave him considerable experience not only navigating HHS' internal bureaucracy, but also trying to coordinate with the White House, Troy said — an especially valuable skill in the Trump administration (and one of Price's weaknesses).
"We worked side-by-side on the implementation of Medicare Part D, pandemic preparedness, and Hurricane Katrina recovery," former HHS secretary Mike Leavitt said. "He is an expert on health policy and HHS operations, as well as a skilled manager. Because he knows the department so well, there may never be a HHS secretary better able to hit the ground running than Alex Azar."
The bottom line: Although Trump keeps insisting he wants Congress to try again on ACA repeal, picking Azar suggests a much stronger focus on administrative action.
One useful thing: "He seems to know everybody," Troy said.
https://www.axios.com/newsletters/axios-vitals-8e3fe27b-0f02-48bd-ac01-9025b88c3670.html?chunk=1#story1
Don't hold your breath on drug prices
Another tea leaf we can pretty easily read from Azar's selection: Trump isn't going to do much on his campaign promise to stop pharmaceutical companies from "getting away with murder." Azar is a veteran of drug giant Eli Lilly. And his ideology is basically in line with other conservative business leaders.
Go deeper: My colleague Bob Herman took a deep dive into Azar's tenure at Lilly, as well as his many appearances on Fox Business. Here's what he found:
Azar has frequently toed the drug-industry line that insurance companies need more scrutiny when it comes to drug pricing.
"The issue shouldn't be just to focus on drug prices," he said in one TV appearance. "The issue is what are people paying when they go to the pharmacy to get their drugs."
Eli Lilly significantly hiked the price of its insulin products while Azar was its president. It's now one of three drug companies at the center of a class-action lawsuit that accuses insulin makers and pharmacy benefit managers of colluding to jack up their prices.
What they're saying: Per Spencer Perlman, a health care analyst at Veda Partners: "We expect that HHS under Mr. Azar's leadership will continue to pursue relatively pharma-friendly approaches to drug pricing, such as value-based purchasing initiatives and cutting red tape at the Food and Drug Administration."
Be smart: Democrats have already telegraphed pretty clearly that Azar's industry connections will be their primary line of questioning/attack during his confirmation process.
https://www.axios.com/newsletters/axios-vitals-8e3fe27b-0f02-48bd-ac01-9025b88c3670.html?chunk=2#story2
​Trump's record on mental health doesn't match his rhetoric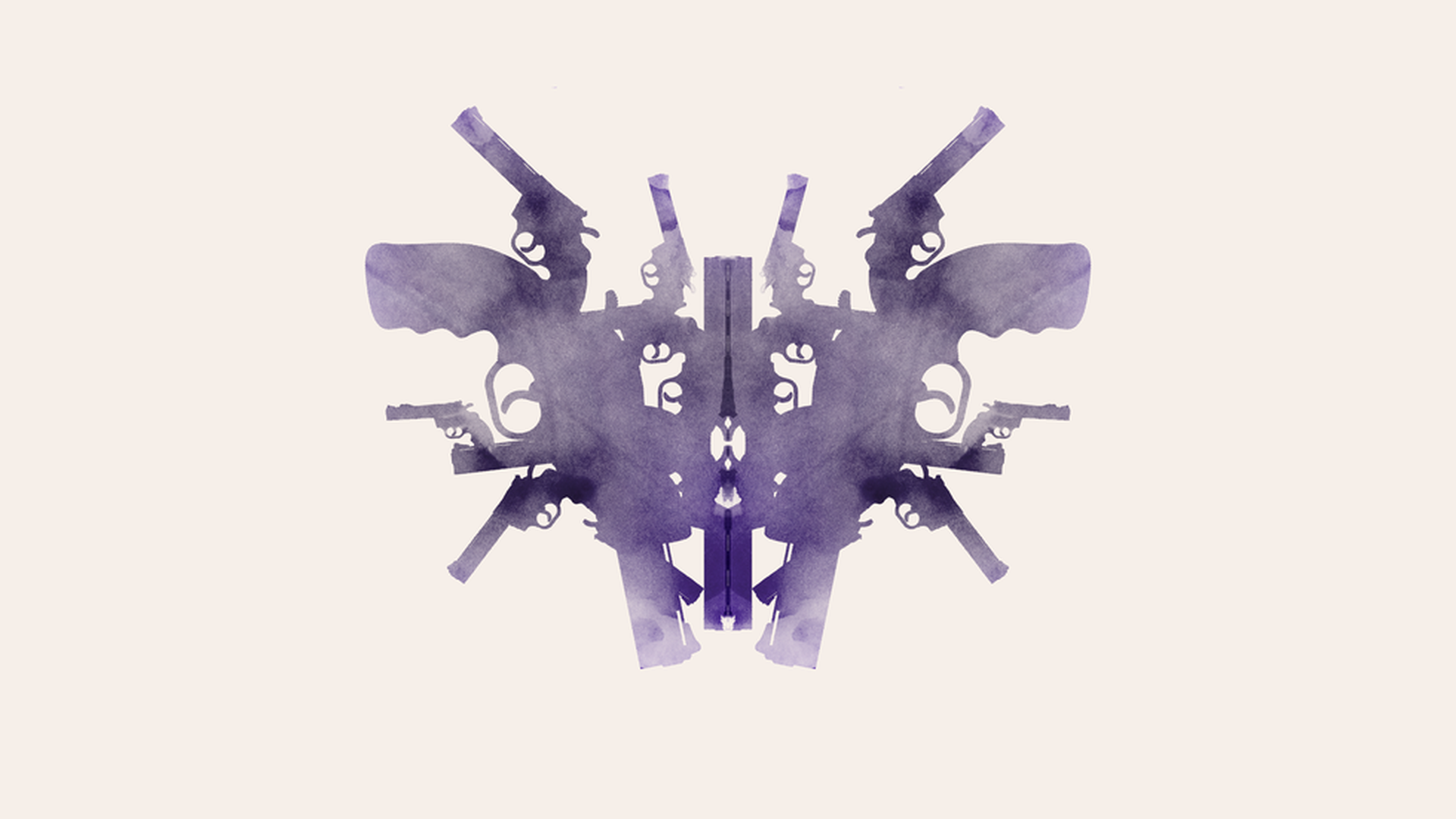 Trump said last week that the shooting that left 26 people dead at First Baptist Church in Sutherland Springs, Texas, was "a mental health problem," not a gun problem. If that's the case, then what's the administration's record so far on mental health issues?
My colleague Alayna Treene took a close look, and found that Trump hasn't done much to solve the problem he has diagnosed.
Trump's budget proposed funding cuts for mental health services.
The 2018 budget proposes a 23% reduction in mental health block grants.
The Substance Abuse and Mental Health Services Administration and the National Institute of Mental Health would also see about $625 million in combined cuts under the new budget.
Repealing the ACA also would have rolled back mental health coverage. It's one of the ACA's "essential" benefits, and Medicaid is the primary source of funding for mental health coverage.
Trump reversed an Obama-era regulation that made it harder for people with mental health issues to buy guns.
"Many advocacy groups, including us, pointed out ... that the rule would re-enforce misconceptions and inaccurate stereotyping of people with mental disabilities as violent and dangerous," said Bethany Lilly, deputy director of policy and legal advocacy at the Bazelon Center for Mental Health. "Unfortunately, we were proven correct."
The other side: White House deputy press secretary Hogan Gidley said the administration has encouraged states to apply for waivers that would exempt them from a Medicaid rule limiting the size of residential treatment facilities that can get federal Medicaid funding. "This waiver frees up federal dollars to help more people diagnosed with mental health issues," Gidley said.
https://www.axios.com/newsletters/axios-vitals-8e3fe27b-0f02-48bd-ac01-9025b88c3670.html?chunk=3#story3
​Some renewal notices made premiums look too high
Many current ACA enrollees received renewal notices that made their premiums look way too high — another side effect of the sudden disappearance of the law's cost-sharing payments. The Kaiser Family Foundation flagged this issue yesterday, with a photo of one couple's renewal notice, which said their costs would be going up by more than 740%.
The issue: Renewal notices give consumers an estimate of their new premium, by applying the subsidy they received the year before. That's been the case all along, but produced especially surprising (and inaccurate) results this year because premiums and subsidies have both increased so dramatically.
Some insurers were able to include updated subsidy information on their renewal notices, according to America's Health Insurance Plans. States started sending out that information in early October, so this is partially just an issue of timing — and the overall weirdness of this year's enrollment period.
As always, the answer for consumers is to shop around.
Reality check: If the couple who sent their renewal notice in to Kaiser hadn't been eligible for the ACA's premium subsidies, they'd still be on the hook for nearly $3,000 a month in premiums.
https://www.axios.com/newsletters/axios-vitals-8e3fe27b-0f02-48bd-ac01-9025b88c3670.html?chunk=4#story4
​Hospitals file their 340B lawsuit
Hospital lobbying groups and individual systems are making good on their threat to try to halt the Trump administration's changes to the 340B drug discount program — changes that would cut $1.6 billion from hospital budgets next year. They have formally filed a lawsuit challenging Trump's new policy, which was finalized earlier this month.