Axios Vitals
March 09, 2021
Good morning.
Today's word count is 1,088, or a 4-minute read.
1 big thing: Many vulnerable Americans have taken the COVID vaccine
More than two-thirds of Americans 75 and older have received at least one dose of the coronavirus vaccine, as have more than half of those 65–74, per CDC data.
Why it matters: Any future surge in cases almost certainly wouldn't be as deadly as previous waves, because older people are the most likely to die from the virus.
What they're saying: "Measuring the risk from Covid is no longer primarily about tallying daily cases or analyzing the positivity rate. As the most vulnerable Americans are increasingly being protected by vaccines, it's also about assessing the number of people developing severe disease," former FDA commissioners Scott Gottlieb and Mark McClellan recently wrote in the Wall Street Journal.
Although the virus isn't going to go completely away, "the goal should be for hospitalization rates to resemble those associated with routine infectious diseases."
Yes, but: Millions of younger Americans have pre-existing conditions that also make them vulnerable to the virus, and the vaccination effort has often prioritized age above underlying conditions.
In many states, people with underlying conditions still aren't eligible for the vaccine, per KFF.
Risk of infection — including via work — has also generally fallen lower on the priority list, which impacts people of color disproportionately.
White people have received a higher share of vaccinations than their portion of the population in most states that report such data, also per KFF.
The bottom line: The vaccination effort still has a long way to go, and researchers are still evaluating the effectiveness of the vaccines against new virus variants.
But millions of older Americans — and their loved ones — can breathe a collective sigh of relief for the first time in a year.
2. America looks for the exits after a year of COVID
A year after the coronavirus abruptly shut down much of the country, Americans are watching for a clear signal of when the pandemic will be over — and most won't be ready to ditch the masks and social distancing until they get it, according to the latest installment of the Axios/Ipsos Coronavirus Index.
The big picture: The poll found that more Americans are expecting the outbreak to be over sooner rather than later, as vaccinations ramp up throughout the country — but that very few are ready to end the precautions that have upended their lives, Axios' David Nather reports.
Driving the news: Saturday will be the anniversary of then-President Trump declaring a national emergency over COVID.
In that time, Americans have gone from racing into lockdown to slowly re-emerging, and from wearing masks sparingly to wearing them all the time.
And the vast majority now know someone who has gotten the virus — and one in three knows someone who has died from it.
By the numbers: Just 7% of respondents said they plan to stop wearing face masks in public after they've been vaccinated, and only 13% said they plan to stop social distancing.
Between the lines: More Americans are expecting to return to something like their normal, pre-COVID lives in the near future.
This week, 21% said they expect to do so within the next six months — up from just 15% who thought a six-month timeline seemed realistic at the beginning of February.
Bonus: Headlines from the past year
The headlines from our polls over the last year capture the major events Americans have experienced, from the initial shock to the ways we've adapted, David writes:
3. CDC: High BMI, obesity are COVID risk factors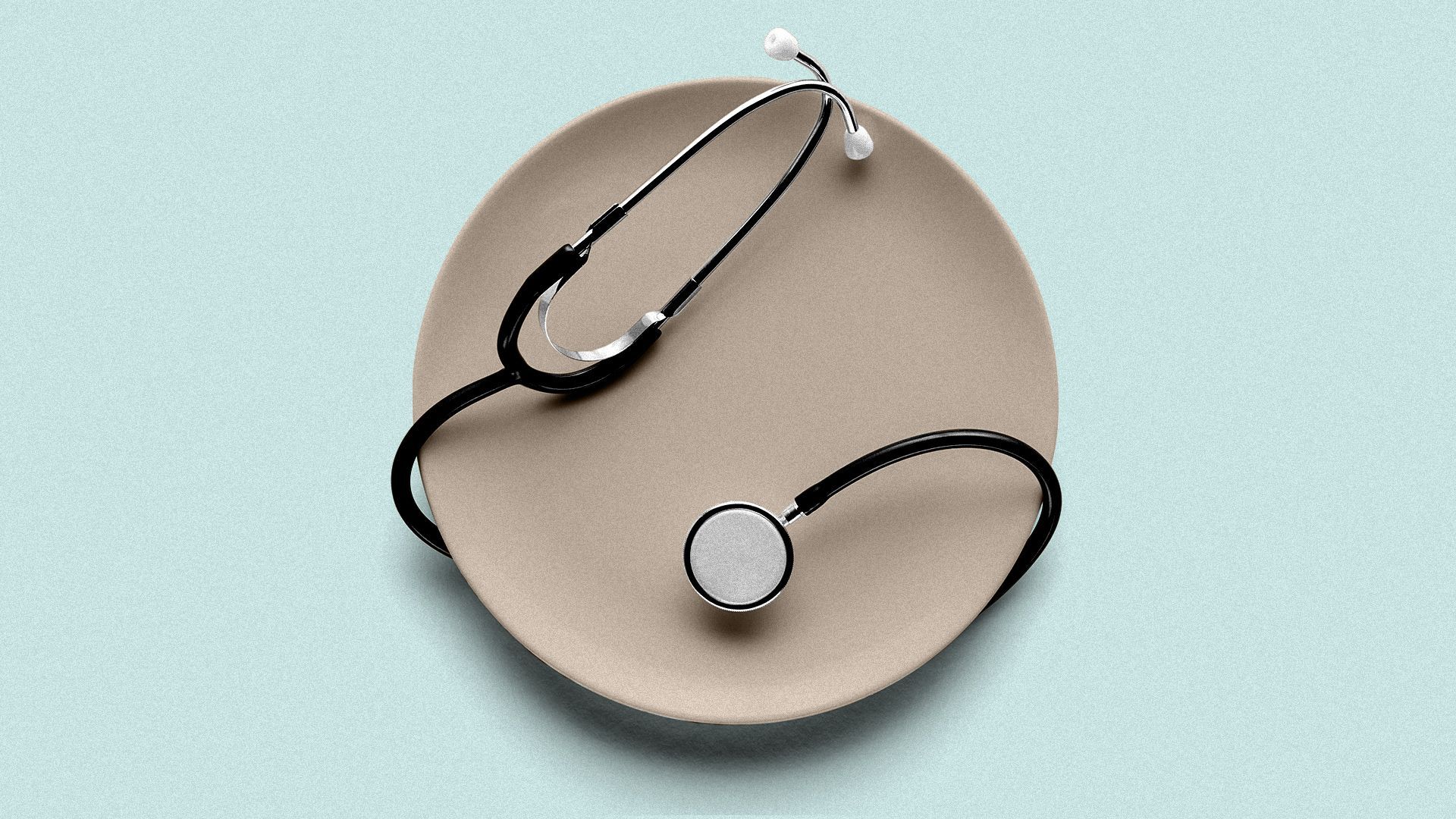 About 79% of people who were hospitalized, placed on a ventilator or died from COVID-19 were overweight or obese, a new report from the CDC shows.
Why it matters: The findings show risk of severe COVID-19 illness rises sharply with elevated body mass index, especially for people younger than 65, Axios' Marisa Fernandez writes.
The big picture: 15 states have opened up vaccine eligibility for people who are considered obese or morbidly obese, a Kaiser Family Foundation report finds, making it lower on states' priority list than some other risk factors, including age.
Patients under 65 who were underweight had a 41% higher risk for hospitalization than those with a healthy weight.
4. Electric food truck reborn as mobile vaccine unit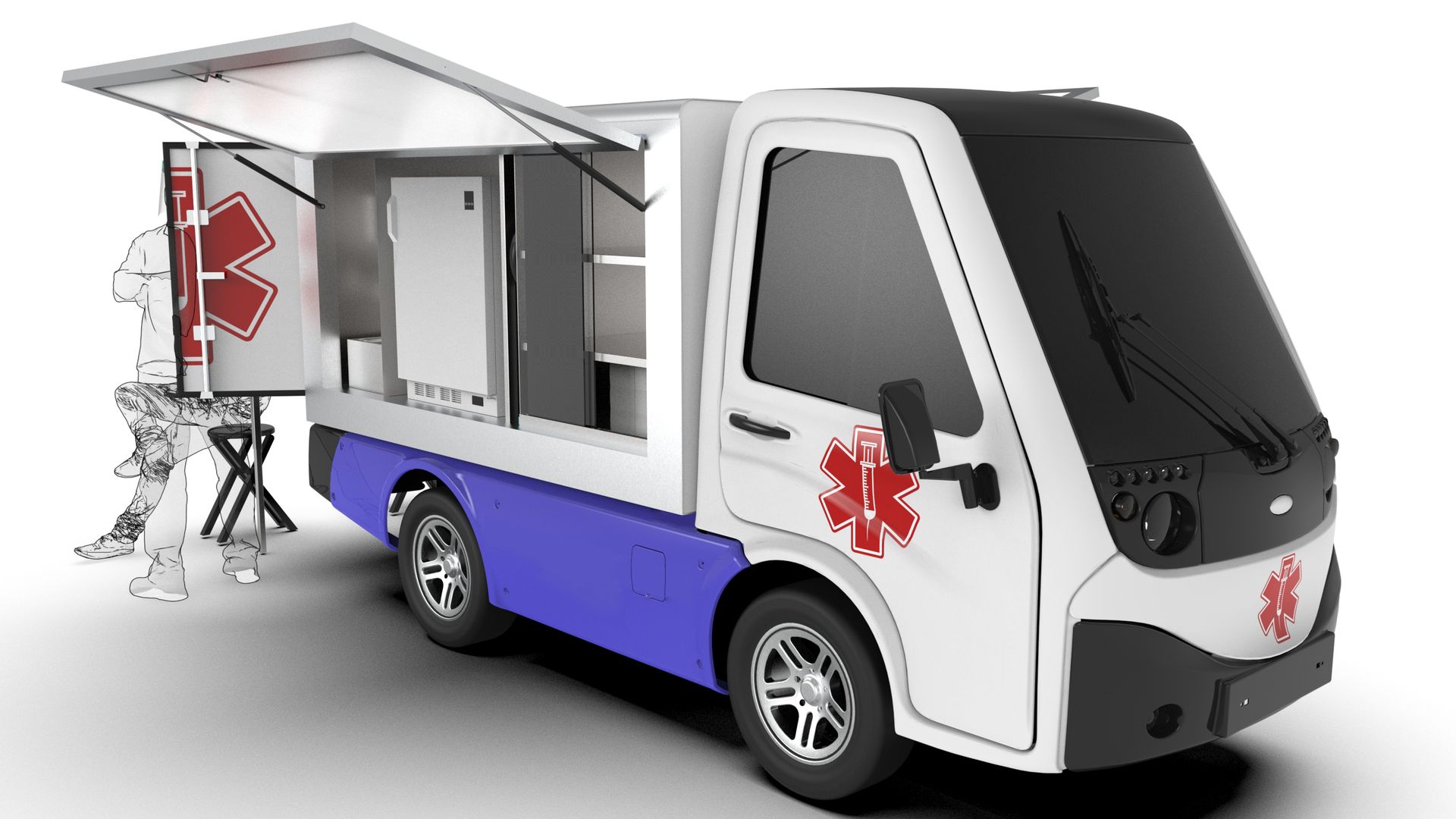 The maker of a compact electric truck originally marketed for food service is focusing on a new, more urgent purpose: a mobile vaccine unit, Axios' Joann Muller writes.
Why it matters: COVID-19 vaccine distribution is a logistical challenge in many communities, with people waiting in snaking lines of cars — and some lacking transportation altogether.
Ayro's "electric vaccine vehicle" aims to address those challenges by setting up mobile stations to bring vaccines to the people.
Details: The battery-powered vehicle is equipped with ultra-low temperature freezer and refrigeration units, including Bluetooth-enabled data loggers and temperature monitoring devices to make sure vaccines are stored and handled according to CDC guidelines.
The vehicle's battery has a 50-mile driving range plus approximately six to eight hours of equipment operation. It can provide all-day operations — even indoors — if plugged into a standard 110-volt outlet.
It can also be adapted to future uses like disaster relief, flu shot clinics or food service, the company says.
The backstory: Ayro had been working with partners to design customizable EVs for food delivery on college campuses in lieu of crowded dining halls.
"We quickly realized that experience designing EVs with hot and cold storage and hygiene precautions translated well to mobile vaccination vehicle design," said Ayro CEO Rod Keller.
The catch: The EVV is categorized as a low-speed vehicle (up to 25 mph). It's up to local ordinances to determine whether it can be legally operated on public streets.
5. Catch up quick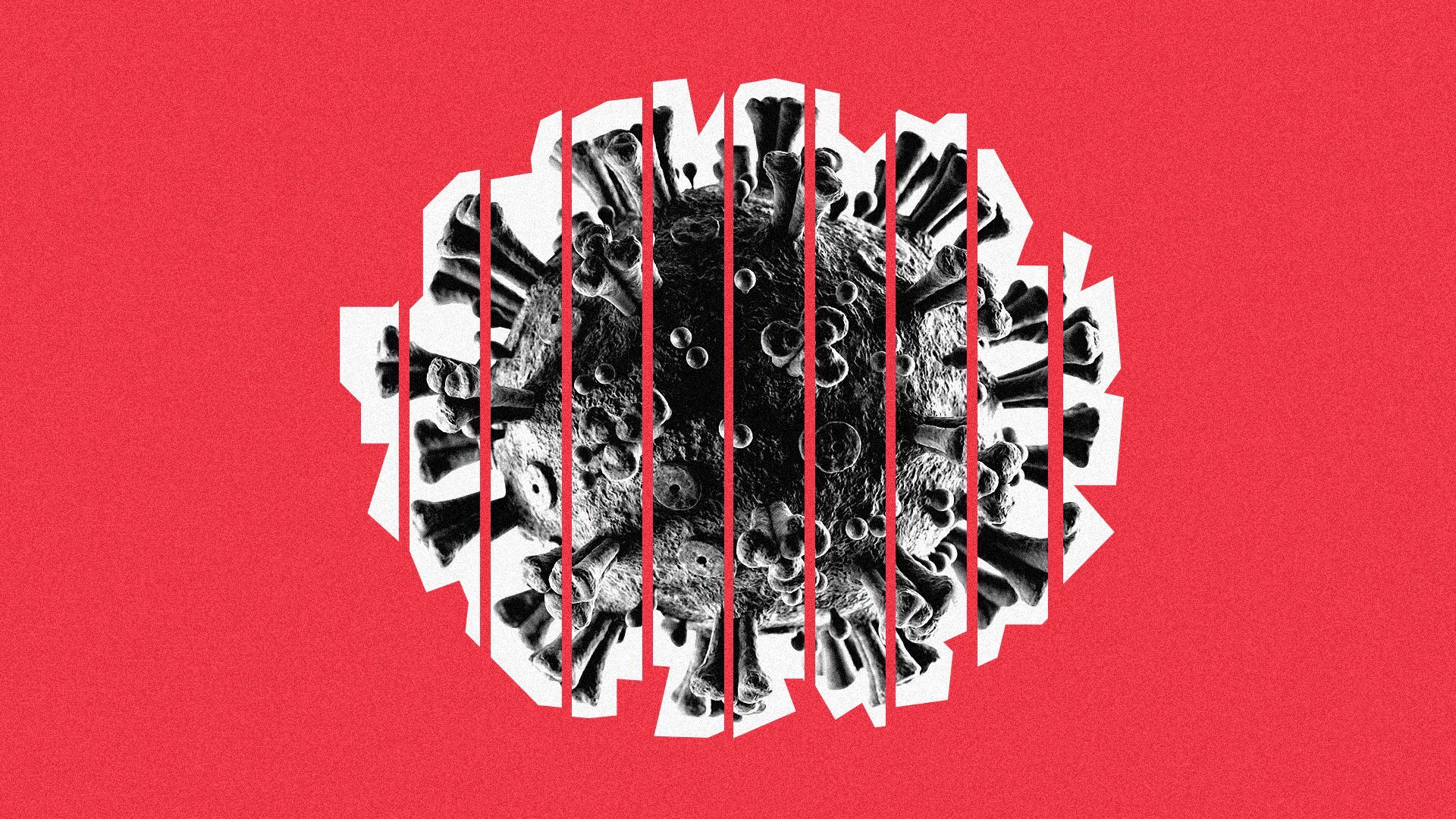 People who have been fully vaccinated against COVID-19 can take fewer precautions in certain situations, including socializing indoors without masks when in the company of low-risk or other vaccinated individuals, according to guidance from the Centers for Disease Control and Prevention released Monday.
Chief operating officer Sheryl Sandberg thought Mark Zuckerberg was "nuts" when he raised the possibility in January 2020 that 50,000 Facebook employees might have to work from home, she said in an interview Monday with Axios Re:Cap. By March 6, they were.
The Biden administration will offer $250 million in federal grants to community organizations working to combat inequities in the response to the coronavirus, Vice President Kamala Harris announced Monday.
Mayor Bill de Blasio announced on Monday that New York City's 488 public high schools will reopen for some in-person classes on March 22, after months of distance learning.
The COVID Tracking Project, a volunteer group of data analysts, researchers, and journalists brought together by The Atlantic, published its final daily update on Monday — the first anniversary of its founding.