Good morning ... Rep. Patrick Meehan, talking to the Philadelphia Inquirer about his use of taxpayer dollars to settle a sexual harassment complaint from a former staffer, "denied harassing her, and said any hostility he may have exhibited stemmed from stress around high-pressure votes last year over the Affordable Care Act."
I've been doing this for a long time and have seen ACA politics blamed for a lot of things, but that's a first.
https://www.axios.com/newsletters/axios-vitals-8afa0661-e725-462f-a989-8e4ed730f97c.html?chunk=0#story0
Azar will probably be confirmed today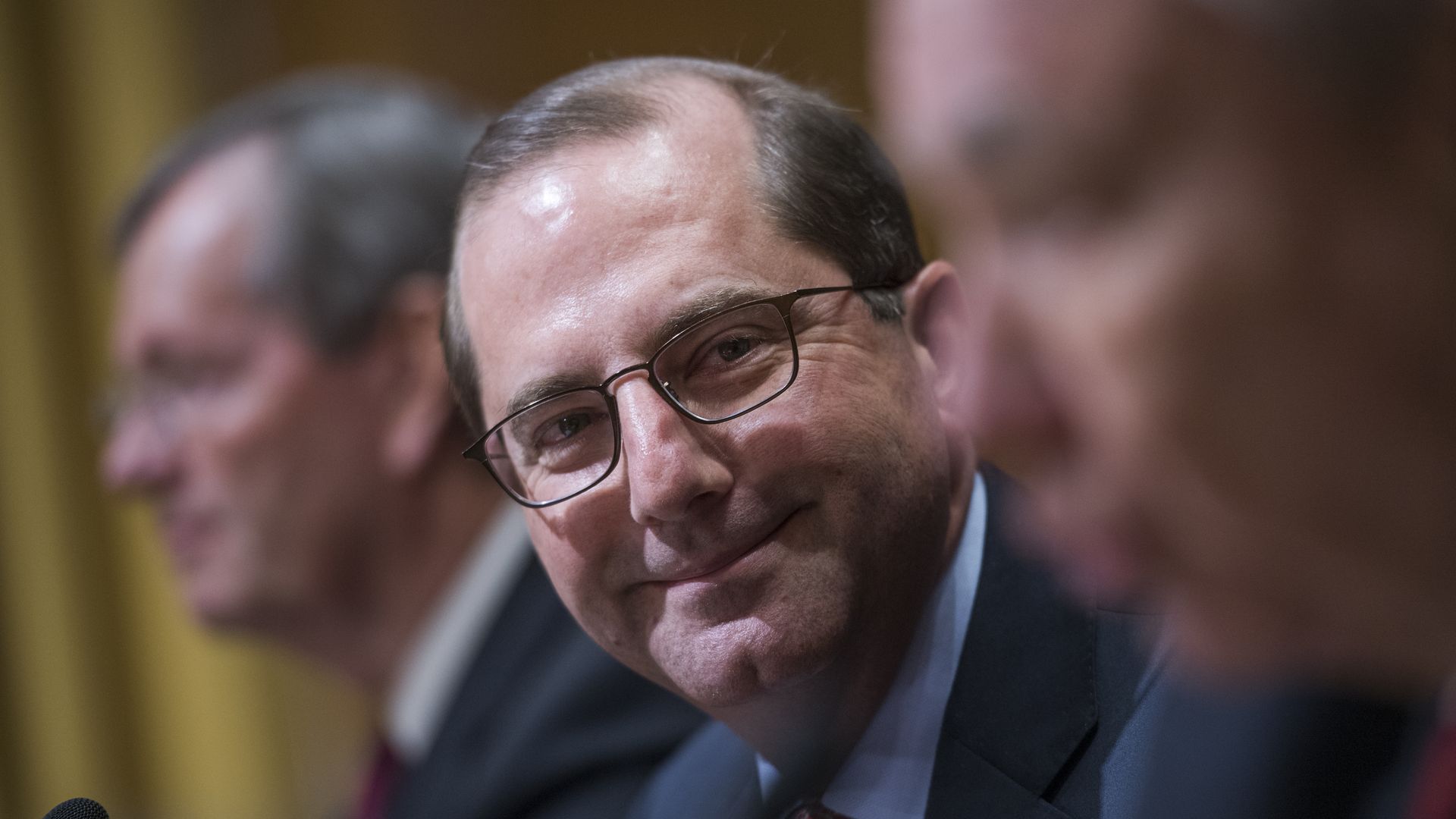 The Senate is scheduled to vote at 2:15pm ET on Alex Azar's nomination for HHS secretary. He will almost certainly be confirmed, with at least some bipartisan support. Six Democrats — mostly from red states — joined with nearly all Republicans yesterday on a procedural vote to advance his nomination.
https://www.axios.com/newsletters/axios-vitals-8afa0661-e725-462f-a989-8e4ed730f97c.html?chunk=1#story1
The clock's already ticking on ACA stabilization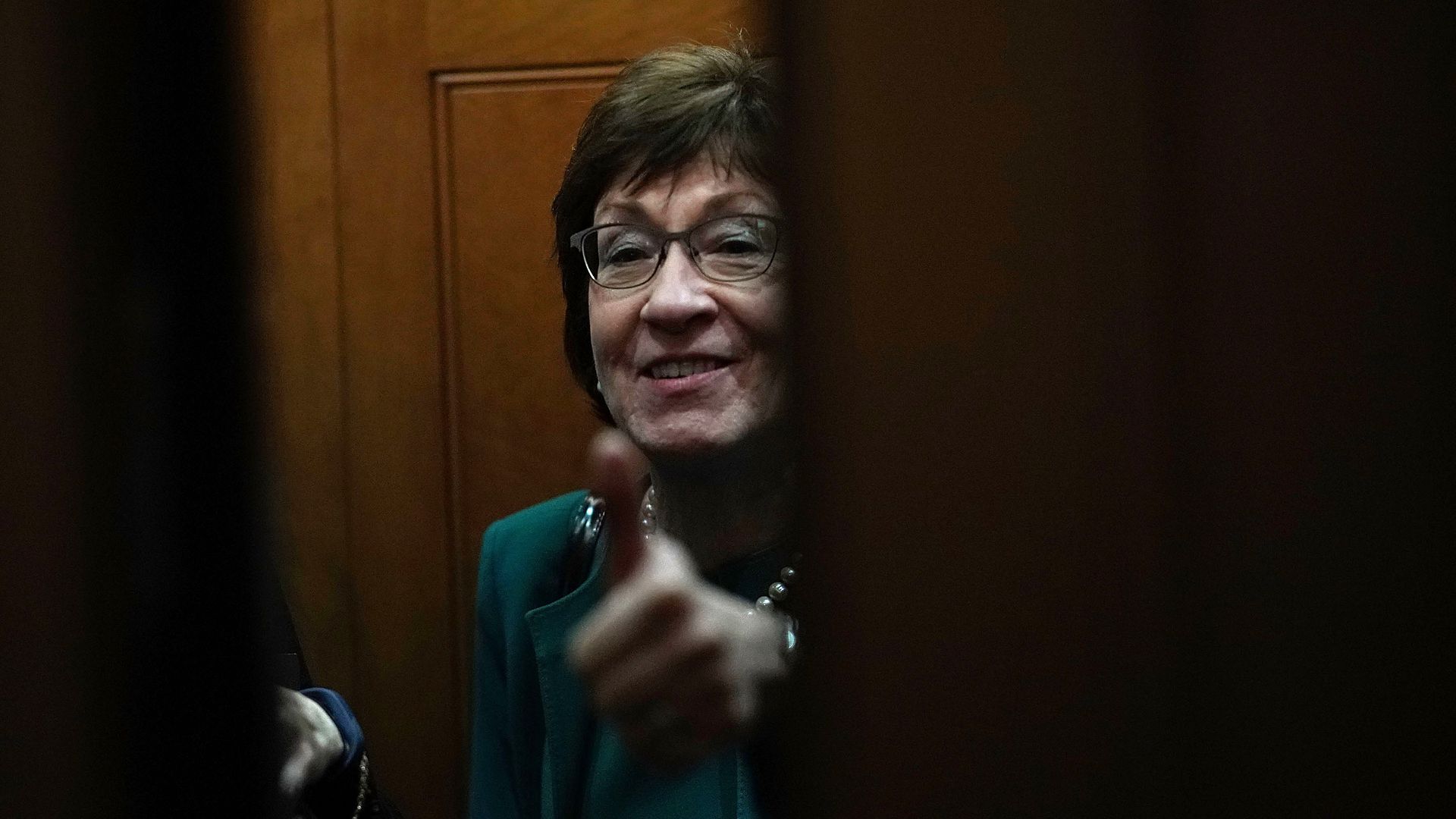 If Congress wants to do anything to stabilize the individual insurance market, it needs to get cracking kind of soon.
Insurance companies will start putting together their 2019 premiums — and deciding which markets to drop out of altogether — over the next few months, taking into account the repeal of the ACA's individual mandate and President Trump's executive actions.
Threat level:
There's been some measure of bipartisan support in the past to help ameliorate some of those premium increases. But there was even more bipartisan support for funding the Children's Health Insurance Program, and that took more than three months to actually get done.
As my colleague Caitlin Owens reports this morning, lawmakers also need to come up with a new policy solution. Democrats and House Republicans are both "meh," at best, on the stabilization bill from Sens. Lamar Alexander and Patty Murray, and Sen. Susan Collins is working with House Republicans to figure out changes to her proposal for a new reinsurance program.
Don't forget: There's also a slate of smaller, less controversial health care measures looking for a place in the spending bill that Congress will have to pass next month, and some more fully formed political controversies waiting in the wings for that bill — making it even harder to add ACA stabilization to the mix.
But it would also be tough to pass on its own, without a must-pass vehicle.
https://www.axios.com/newsletters/axios-vitals-8afa0661-e725-462f-a989-8e4ed730f97c.html?chunk=2#story2
Some context on rising health care prices
Yesterday's Vitals mentioned a new analysis from the Health Care Cost Institute that says health care spending has been rising because prices have been rising — not because we're using more health care.
There's some additional context to add to the institute's math on price increases — specifically, drug prices.
Some of these expensive new drugs are far more effective than existing treatments. Improved products, of any kind, will always cost more.
As the drug industry pointed out yesterday, HCCI tracked the rising list prices for pharmaceuticals, but didn't account for widespread rebates. (Insurance programs often don't pay the full list price.)
Between the lines: This doesn't necessarily mean HCCI was fundamentally wrong about the role price increases play in health care spending. It isn't the first study to reach the conclusion that prices are a bigger factor than utilization, or to find modest growth in utilization rates. But it's still worth noting that some of these price increases aren't always as steep in practice as they look on paper.
https://www.axios.com/newsletters/axios-vitals-8afa0661-e725-462f-a989-8e4ed730f97c.html?chunk=3#story3
Benefits industry cheers for the Cadillac tax's death
Mercer, a large corporation that manages health benefits for employers, published a blog post yesterday saying it was "committed to keeping the pressure on" for full repeal of the ACA's "Cadillac tax" on employer plans, beyond the two-year delay Congress just passed. Other industry groups are vowing to do the same.
Between the lines: Running health benefits at the largest companies in the country is complicated. That's why companies farm it out to consultants. And according to my colleague Bob Herman, there's self-preservation in play with these statements. The health benefits consulting industry has a vested interest in the status quo of untaxed job-based health coverage, and the Cadillac tax threatens that.
Go deeper: Bob wrote about this issue in 2016 (registration required).
https://www.axios.com/newsletters/axios-vitals-8afa0661-e725-462f-a989-8e4ed730f97c.html?chunk=4#story4
FTC chief may be moving on
Trump yesterday nominated Maureen Ohlhausen — the head of the Federal Trade Commission, who has some strong views about health care competition — to sit as a judge on the U.S. Court of Federal Claims.
Why it matters: As Bob points out, if Ohlhausen leaves, the FTC would need a new chief — just as the antitrust agency reviews a slew of major health care acquisitions and hospital system mergers. Her move to the U.S. Court of Federal Claims also carries some health care intrigue — that court handles the ACA's risk corridor lawsuits.
https://www.axios.com/newsletters/axios-vitals-8afa0661-e725-462f-a989-8e4ed730f97c.html?chunk=5#story5
E-cigarettes are both good and bad for public health
As the Food and Drug Administration regulates tobacco products, it's supposed to consider two facets of those products' effects on public health: whether they're safer than cigarettes, and how they'll affect the number of people who smoke cigarettes.
Yes, but: Balancing those two tests makes it hard to come up with a clear answer about the safety of e-cigarettes, the National Academies of Sciences says in a new report commissioned by the FDA.
The details:
If you currently smoke cigarettes, switching to e-cigarettes is almost certainly a good move. The electronic products feed nicotine addiction, but don't contain many of the cancer-causing chemicals found in cigarettes, the NAS found.
But there's also "substantial evidence" that young people who use e-cigarettes are more likely to start smoking combustible cigarettes, the group said.
There's not enough data to know whether e-cigarettes can help people quit smoking altogether.
The bottom line: E-cigarettes are probably good for public health benefit in the short term (as an alternative for current smokers) but could be harmful in the long term, the report says.
"We need to put novel products like e-cigarettes through an appropriate series of regulatory gates to fully evaluate their risks and maximize their potential benefits," FDA commissioner Scott Gottlieb said in a statement.