Good morning.
Today's word count is 671 words, or <3 minutes.
1 big thing: Surprise billing plans don't address ambulances
None of Congress' proposals to rein in surprise medical bills address ambulances — which are expensive and often aren't covered by insurance.
Why it matters: More than half of ambulance rides, and two-thirds of air ambulance transports, aren't covered by private insurance. Patients are often billed more than $10,000 for what insurance won't cover.
What we're watching: Energy and Commerce Chairman Frank Pallone has said that the committee plans to address air ambulances in his committee's final bill. But it's less clear what will happen with ground ambulances.
What they're saying: "Ground ambulances are arguably the screwiest market of any that comes up in this context," Brookings' Loren Adler said.
"Neither side has much incentive to contract because the insurer knows the ambulance has to pick up anyone who calls 911 and the ambulance doesn't want to take less money from the insurer than they could get balance billing people," he added.
The other side: Air ambulances say that the government reimburses below the cost of the service. That means that they have to charge privately insured patients higher rates, but insurers often refuse to cover their services.
Go deeper:
2. Drugmakers sue over TV ad rule
Amgen, Eli Lilly, Merck and the Association of National Advertisers are suing the Trump administration over its rule forcing pharmaceutical companies to display drugs' list prices in TV commercials, Axios' Bob Herman reports.
They say the rule violates the First Amendment and exceeds the government's authority.
The big picture: Experts expected drugmakers to file such a lawsuit — even though the new regulation isn't expected to actually affect drug pricing.
What they're saying: The drug companies argue in their complaint that the rule would have a "misleading effect," because the sticker prices would not represent what patients themselves have to pay.
The companies also say the regulation violates their First Amendment rights.
Amgen said the rule would not address what most patients want to know: what their out-of-pocket costs will be.
Between the lines: The rule itself is pretty small potatoes, but the lawsuit shows the self-interested goals of each party.
The Trump administration likes the rule because it's a talking point to say they are doing something about drug prices, despite federal officials admitting it would have negligible effects on patients and drug spending.
Pharmaceutical manufacturers don't like the rule because it might discourage patients from buying their products. Instead, the companies like to promote how insured patients can get their drugs for free or at a low cost through drug copay cards — which economists agree raise costs and allow drugmakers to charge higher prices.
Go deeper: New rule on drug prices is asking for lawsuits — literally
3. "Unorthodox" proposal in opioids lawsuit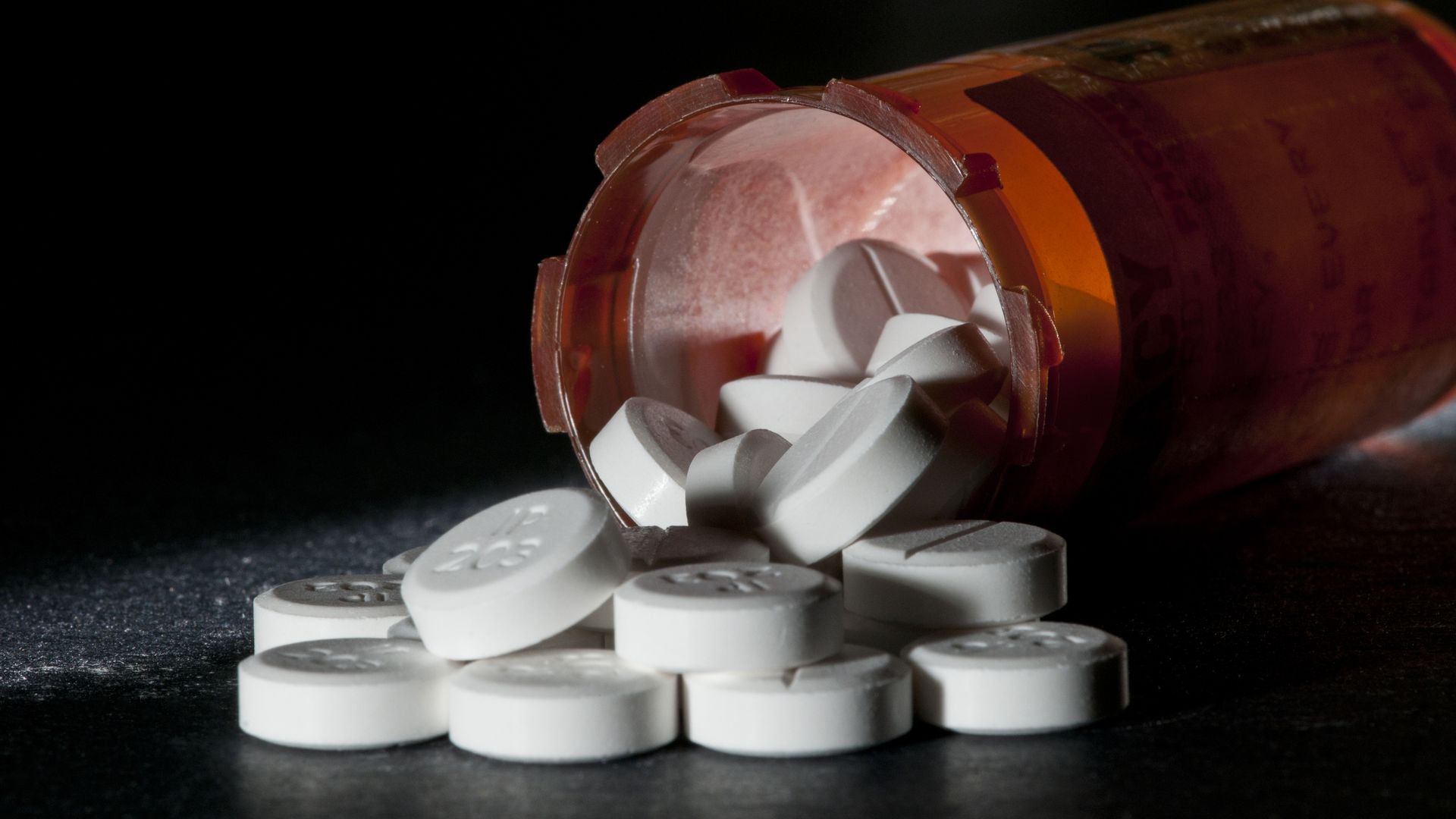 Lawyers involved in the enormous, nationwide lawsuit against opioid manufacturers have proposed a "novel" settlement arrangement, the New York Times reports.
Every local and county government in the country would be part of it — not just the 1,650 governments that are currently suing, Axios' Sam Baker writes.
Why it matters: This structure was designed to prod drug companies "to negotiate a settlement in earnest, something they have largely resisted," according to the Times.
Settling with all these cities now would stave off future lawsuits from those local governments. But states and individuals could still bring their own suits.
Go deeper: Opioid addiction is drastically undertreated
4. New gene therapy has $1.8 million price tag
The price of Zynteglo, a new gene therapy made by Bluebird Bio, will be almost €1.6 million ($1.8 million) in Europe, the company said Friday, Bob writes.
Bluebird expects to get FDA approval for Zynteglo next year and to price it similarly in the U.S., Reuters reports.
The big picture: Zynteglo becomes the second-most expensive drug in the world behind Zolgensma, the $2.1 million gene therapy made by Novartis.
Yes, but: Bluebird will only collect that full price if the treatment is effective in patients after 5 years, the company said. Health insurers essentially will pay $357,000 per year.
Go deeper: The drug pricing debate is stuck in the past
5. While you were weekending
NYT reports on the nation's largest nurses' union's grassroots push for Medicare for All, including in moderate Democrats' congressional districts.
The national measles outbreak is overwhelming some state and local health departments, WSJ reports.
Americans are caravanning to Canada to get insulin as the price of the drug remains sky-high in the U.S., the Washington Post writes.
Have a great week! Please respond to this email with any tips and feedback.