July 18, 2018
Good morning ... Here's a fun question, courtesy of Cher: What's a movie you know to be objectively awful, yet still can't help but love? Share your secret shames!
1 big thing: What our insurers know about us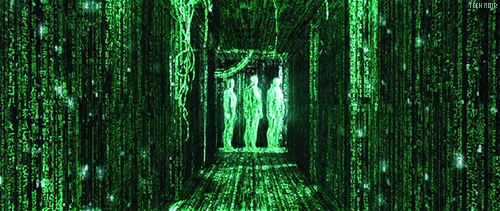 Health insurance companies are paying for reams of personal data about us, their customers — where we live, whether we pay our bills on time, even our social media posts and online shopping habits. Which is, undeniably, kind of scary.
Driving the news: ProPublica had a very thorough story yesterday on what insurers are collecting, how they're collecting it, and what they're doing with it. But some of the responses to that story were missing a few pieces, so I think it's worth a closer look.
How it works, via ProPublica:
"Are you a woman who recently changed your name? You could be newly married and have a pricey pregnancy pending. Or maybe you're stressed and anxious from a recent divorce. That, too, the computer models predict, may run up your medical bills."
"Are you a woman who's purchased plus-size clothing? You're considered at risk of depression. Mental health care can be expensive."
There are good uses for some of this data, at least theoretically. Factors like poverty and education do affect our health, and to the extent insurers are truly interested in keeping their patients healthy, knowing who's at risk is the only way to target those resources effectively.
But: The obvious fear is that insurers will use this information to jack up people's rates if they seem high-risk — even based on generalizations about tangential data.
But but: There's almost no market right now where they can do that. It's illegal for employer-based plans and individual plans, like those sold through the Affordable Care Act, to discriminate against people because of their health.
But, but, but: Such a market is about to open up, with the Trump administration's expansion of short-term health plans, which are allowed to turn away high-risk customers.
As ProPublica notes, this information can also help insurers take stock of who lives in a broader geographic area, and decide whether they're likely to make money if they sell plans there.
Red states and the Trump administration are also urging the courts to strike the ACA's protections for people with pre-existing conditions. If they succeed, all of this information about who's likely to be sick would become far more valuable.
The bottom line: "No one gave anyone permission to do this," a former industry official told ProPublica.
2. ER doctors sue Anthem for denying claims
Emergency-room doctors in Georgia are suing Anthem over its policy of not paying for ER visits it deems unnecessary. They say the policy violates the Affordable Care Act, as well as other federal laws and even civil rights protections.
The issue: Anthem has told its customers in six states that it will no longer be paying for trips to the emergency room for conditions that aren't an emergency.
But Anthem is deciding what constitutes an emergency based on the ultimate diagnosis, rather than the patient's symptoms.
Patients who are in some form of pain often aren't qualified to diagnose themselves and decide whether to go to the ER or wait for an urgent care clinic.
Federal law defines an "emergency medical condition" as one that a "prudent layperson" would think it needs immediate attention, and it requires ERs to treat everyone who comes through the door.
What they're saying: Georgia ER doctors say Anthem violated those requirements by using a different standard and because of the way it discouraged patients from relying on the ER.
The policy also "forces providers to question the ultimate diagnosis prescribed to a patient, in spite of their presenting symptoms, as the ultimate indicator of whether payment will be made," the lawsuit states.
Why it matters: This back-and-forth is a good example of why health care is so hard.
Yes, it costs the system a lot of money for patients to go to the ER when they don't need to.
People with insurance don't want to pay the resulting higher premiums, but they do want access to care even when they are not able to correctly diagnose their own conditions.
Providers are trying to get paid, and insurers are trying not to pay them — a tale as old as time.
3. Why Wall Street briefly sold off UnitedHealth
UnitedHealth Group's stock fell by almost 3% yesterday even though it had larger-than-expected profits and raised its outlook for the rest of the year, Axios' Bob Herman reports. Stocks of other health insurers also traded down because one of UNH's numbers, tied to medical costs, was off by a hair.
Between the lines: Investors are expecting a wildly profitable quarter for health insurers because industry surveys show hospital admissions and doctor visits are stagnant at best — which presumably means more money for insurers.
By the numbers: UnitedHealth's $56.1 billion of revenue in Q2 was 12% higher than last year, and $2.9 billion of net profit was 28% higher.
But the medical loss ratio, which shows how much of premium revenues were spent on medical care, was 81.9% — a mere 0.1 percentage points higher than what Wall Street had expected. That slim difference equated roughly to $60 million in lost profit.
Our thought bubble: Don't worry about Wall Street's reactions.
UnitedHealth is devouring more of the U.S. health care economy, particularly through its Optum line of provider and technology businesses, and is on pace for more than $220 billion of revenue this year — a number that exceeds the entire GDP of South Carolina. This omnipresent conglomerate has a firm grip on the entire industry.
4. Former HHS leaders: Change anti-kickback law
Laws that were initially designed to prevent corruption and self-dealing in the health care system are standing in the way of broadly popular quality improvements, two former Health and Human Services secretaries write in an op-ed in The Hill.
"Stark and anti-kickback laws are a remnant of the fee-for-service world and harm the very patients they are supposed to protect by deterring more comprehensive patient-centered, coordinated care," former secretaries Kathleen Sebelius and Tommy Thompson wrote.
Why it matters: There's a growing consensus that these laws need to change, and it will only continue to grow with bipartisan support from the people who have seen the measures' limitations up close.
Medicare recently asked the industry for its views on the so-called Stark law, which prohibits doctors from referring Medicare and Medicaid patients to facilities in which the doctors have a financial stake. That was seen as a clear sign that the administration already knows/believes some change is needed.
The House Ways & Means Committee also held a hearing about the laws yesterday.
What we're watching this week: Earnings announcements continue to roll in, and the House Energy and Commerce Committee holds a hearing Thursday on mental health and the 21st Century Cures Act.
What's new? Let me know: [email protected].